It hurtled through the airspace of our office, its flight unanticipated, its landing place unknown.
In my underestimation of just how contentious the various methods for storage of ride essentials can be, I was caught off guard when Bike's gear editor, Ryan Palmer, abruptly grabbed the Keg from me and chucked it–along with several OSHA regulations–with an unceremonious overhand. Next came the crude crack of plastic against concrete, and I imagined its contents spilled across the floor, the Keg itself shattered like a water balloon on hot asphalt.
Palmer's criticism–that the Keg deals a deadly blow to the aesthetics of any bike–is really the only complaint that can be levied against this small storage capsule. Made by Specialized, a brand that has been crusading against backpacks for at least three years now, the Keg is a 16-fluid-ounce container, which happens to be the perfect amount of space for a tube, a tire lever and a respectably sized multi-tool. There's also a secret compartment on the threaded lid's underside that's perfect for a couple tube patches or a chain link.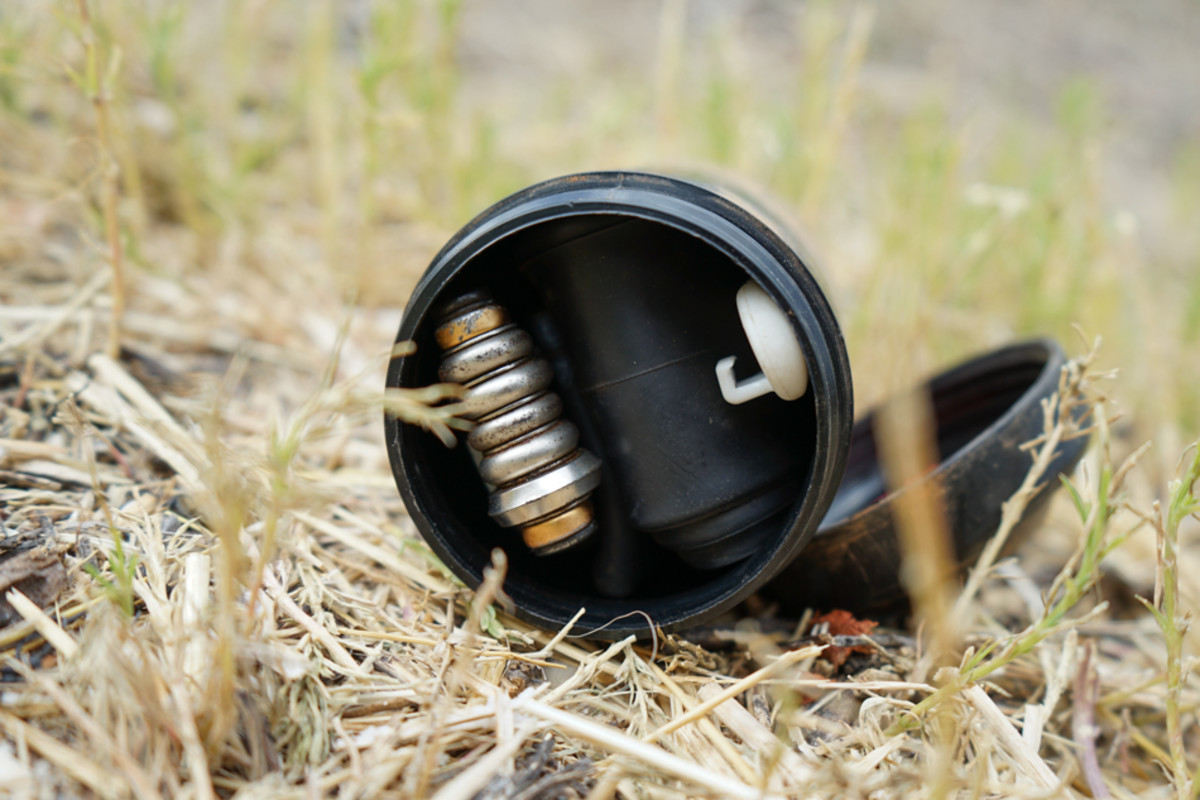 Bikes with space for a bottle inside the front triangle are tragically scarce these days, and for reasons of gastrointestinal health, you really shouldn't put your mouth on anything that's been hanging around the underside of your downtube. This $12 cargo capsule makes good use of that space, though.
The key to using the Keg is stuffing it full enough that nothing inside moves around and rattles. I leave it on my bike once packed, and then all I need to remember is a small pump and some water and I've got all the essentials for a short ride. I've used the Keg for two or three seasons now, and never once has it fallen out of a cage. It's certainly taken some hard hits from rocks kicked up by the front tire, and it shows plenty of battle scars to prove it.
So many scars, in fact, that when I retrieved it after its precipitous fall from grace at the hands of Mr. Palmer, it seemed no worse for wear.