When a box of test lights landed on my doorstep it wasn't easy to figure out where to start. Bar lights, helmet lights, and weird lights that look like Chapstick tubes were all enticing to me. I poked and prodded and tried to figure out how to turn them on and off and access their secret "bad ass ninja" modes or whatever the latest trend may be. While shuffling through the box of goodies, the good old NR logo caught my eye immediately. My experience with NiteRider lights has proven time and time again that they're simple to use, durable, and sufficiently bright on the trail. With high expectations, I opted to start my test with the Nightrider Lumina 950 Boost.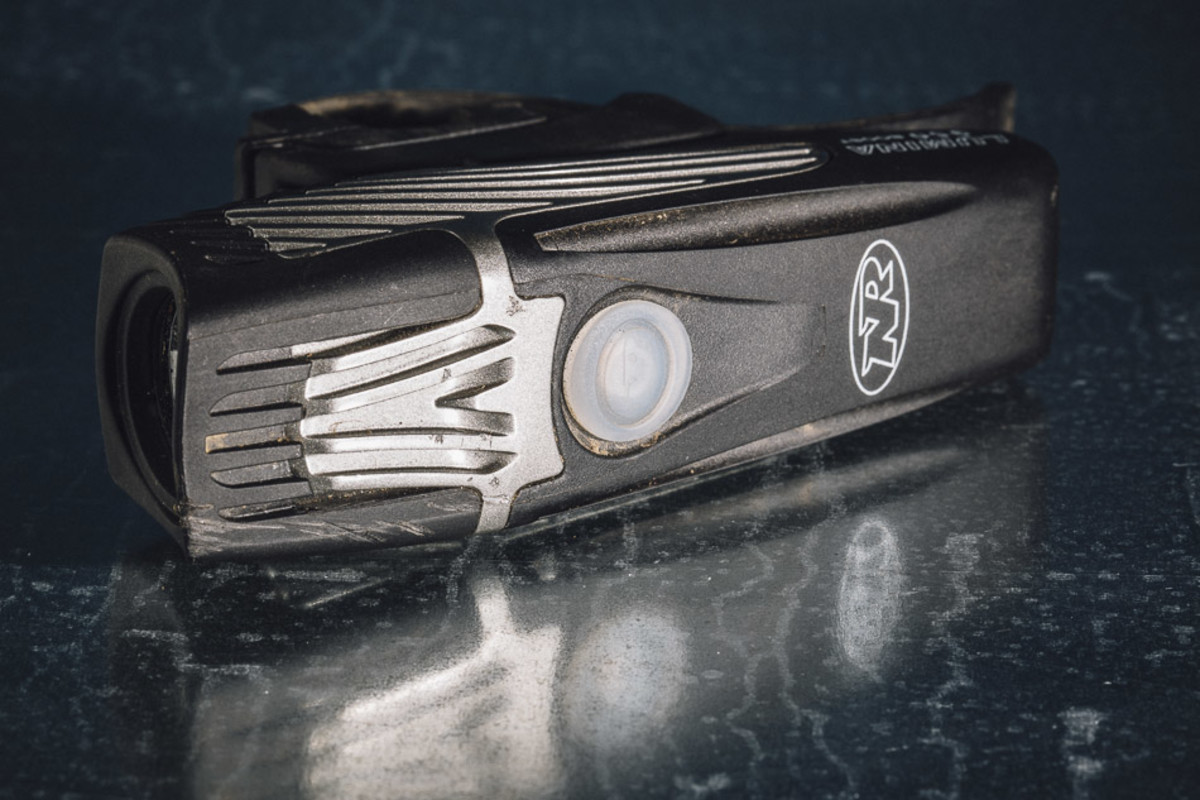 Weighing in around 175 grams, the Lumina 950 is lightweight, but doesn't feel flimsy or cheap. Constructed of a mix of aluminum and fiberglass with conspicuous weather resistance, it's a strong build that has withstood snowstorms, mega rain deluges, and sub-freezing temperatures. I've had many bike parts fail due to cold and this light was a champ. Due to a lack of USB charging stations at my house, I charged the light with my laptop's USB port from an empty charge to a full battery in under four hours. NiteRider says charging time will decrease if you use a stronger charging source (over 500 milliamps). Another major bonus of the Lumina series is its simple mounting system. Prior models had a screw attachment for handlebars, but NiteRider has switched to a rubber strap mechanism that allows for very easy mounting. Affixed to the rubber strap is the brand's signature slider attachment that is a breeze to use, even with cold fingers, and even in the dark without any other light source.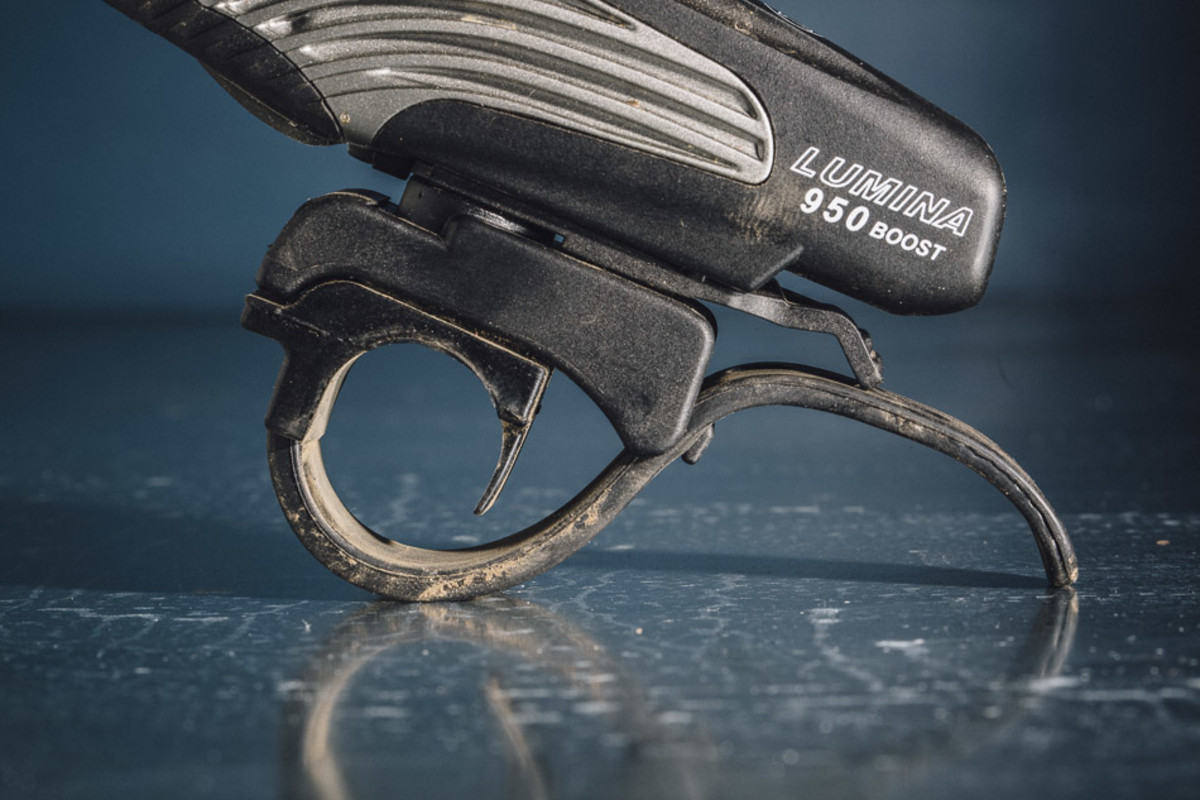 Speaking of other light sources, this is where things got tricky with the Lumina. Any avid night rider will tell you that if you only run one light, your best bet is to use a helmet light. Your eyes look through corners before your bars turn, and only running a bar light can prove costly if you aren't prepared for what's around the next bend. The Lumina is sold as a bar-mounted light. NiteRider does offer a helmet mount, but it is sold separately. I ran the Lumina on its own on my bars for climbing, and for the most part had no issue as climbing is slow enough that the light had time to catch up with my cornering. For descending, though, I had to run an additional light source on my head to ensure that I could see while looking ahead through corners.
The quality of light that the Lumina produces is top notch. "Boost" mode takes the luminous output to 950, but I found that the light's 800-lumen mode is more than enough for climbing technical singletrack. The beam is a very focused spotlight with slight diffusion outside of the central point, which proved helpful on tighter sections of trail. Run time on 800 mode also surpassed my expectations at nearly 3 hours. Switch to Boost mode and you'll definitely notice the extra brightness, but at a cost. Run time at full 950 was about an hour and ten minutes in very cold temperatures. This could fluctuate if you're riding a place where feeling your fingers and toes is the norm.
Overall, the Lumina 950 is a powerful light packed into a tiny, lightweight package, though I would recommend springing for the helmet mount to ensure maximum versatility. You can find the mount ($14.99) and the Lumina 950 Boost ($99.99) at NiteRider.com.