The 2016 Jamis Dragonslayer–a plus-size version of the company's popular Dragon steel hardtail–will be hitting the trails later this summer with a whole lot of extra grip. Plus-size seems to be the theme here at his year's Sea Otter Classic, with many of the top mountain bike manufacturers showing off their baby fat offerings for the first time. So why does everyone seem to be slapping 3-inch tires on bikes all at once? Boost 148, which made its debut on Trek's Remedy 29 last year, was designed to create a stiffer, stronger 29-inch wheel–but it opened up a Pandora's box of new bike design. The wider rear-end required bringing the chainrings out by a few millimeters, which gave bike designers much more real estate to play with. So people got creative, and tires and forks became available. All of a sudden, a new category was born.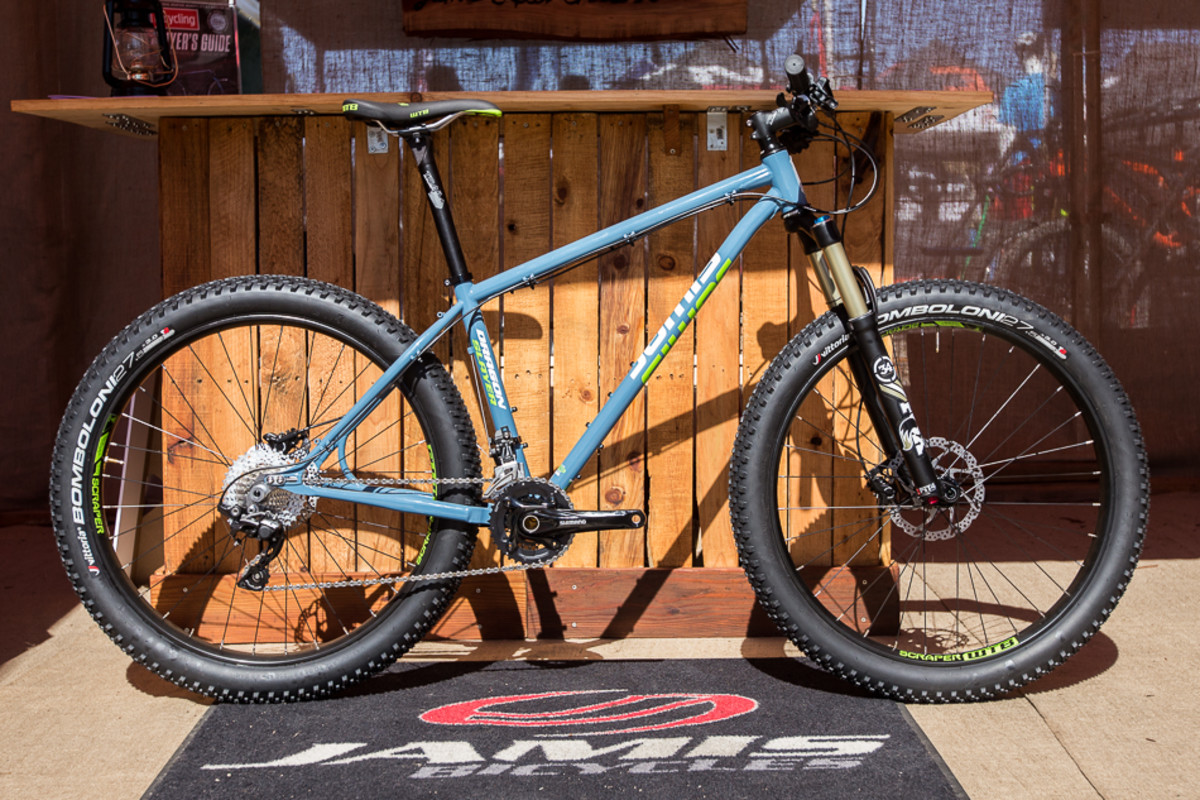 It turns out that 3-inch tires are bringing forth the rebirth of the hardtail, and with it, a whole new beginning of mountain biking. When people started riding off-road, it was purely for fun. Since then, we somehow let things get serious on us. What better way to get back to our mountain biking roots than with a steel hardtail? With trail geometry and the added grip and confidence that plus-size tires bring to the table, we imagine the Dragonslayer will be a full-on grin machine. You can be sure that we'll be throwing a leg over one when it becomes available later this year.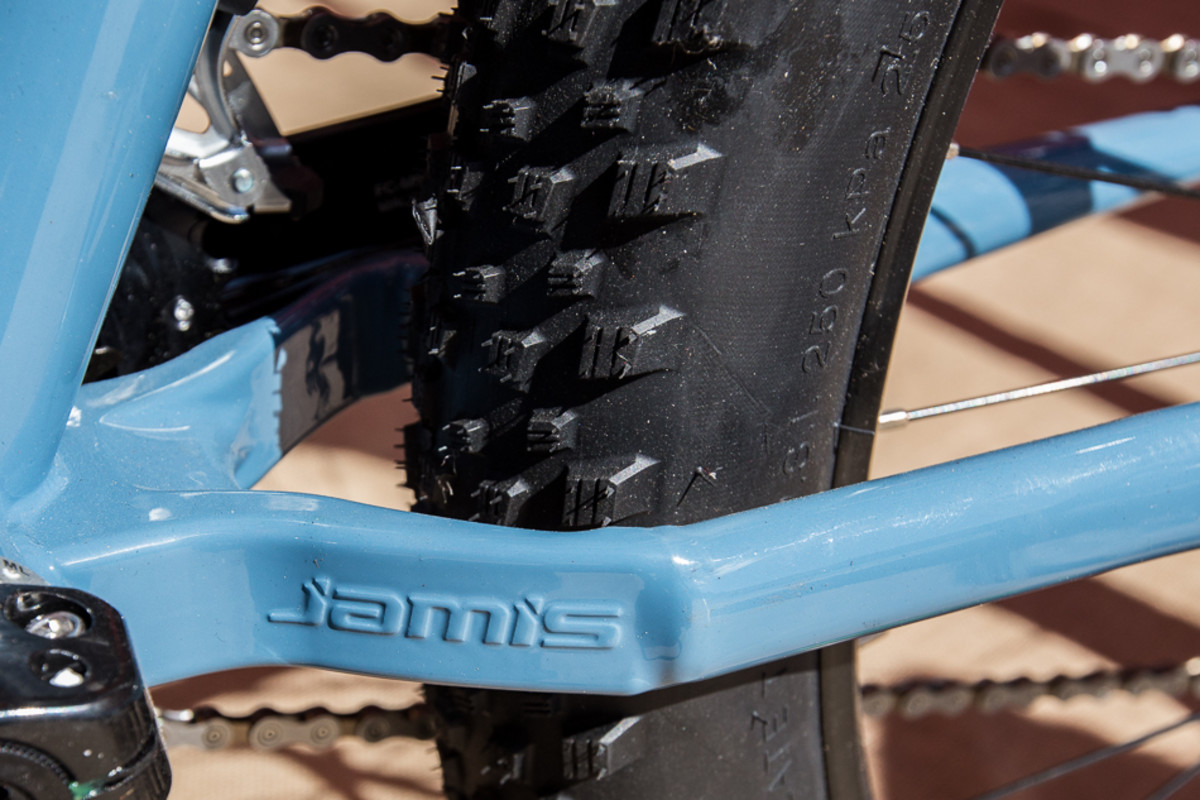 The Dragonslayer uses a now relatively narrow 73-millimeter standard English-threaded bottom bracket shell, so serious shaping is needed to get that wide, Boost 148 rear-end attached to the shell. It looks like Jamis was proud enough of its sleek chainstay yoke to slap some 3D branding on it. As you can see, tire clearance won't be a problem on the Dragonslayer. The bike comes stock with the Vittoria Bombolini 27.5×3.0-inch tires pictured, with plenty of room for the wheel to come forward in the Dragon's horizontal drops. Its 17.1-inch chainstays should be stubby enough for most riders as well.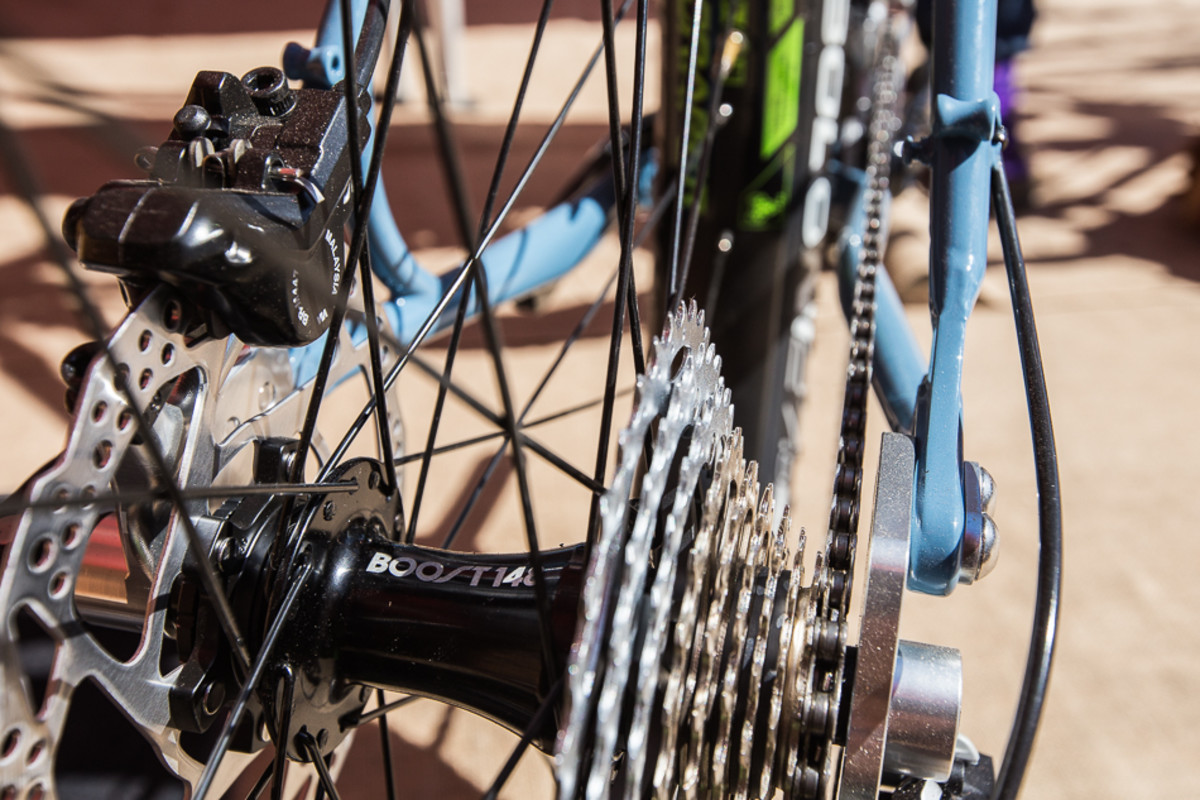 The Dragonslayer comes spec'd with solid parts all around. Shimano supplies the brakes and drivetrain with a mix of Deore and SLX, while the bike rolls on WTB Scraper i45 rims.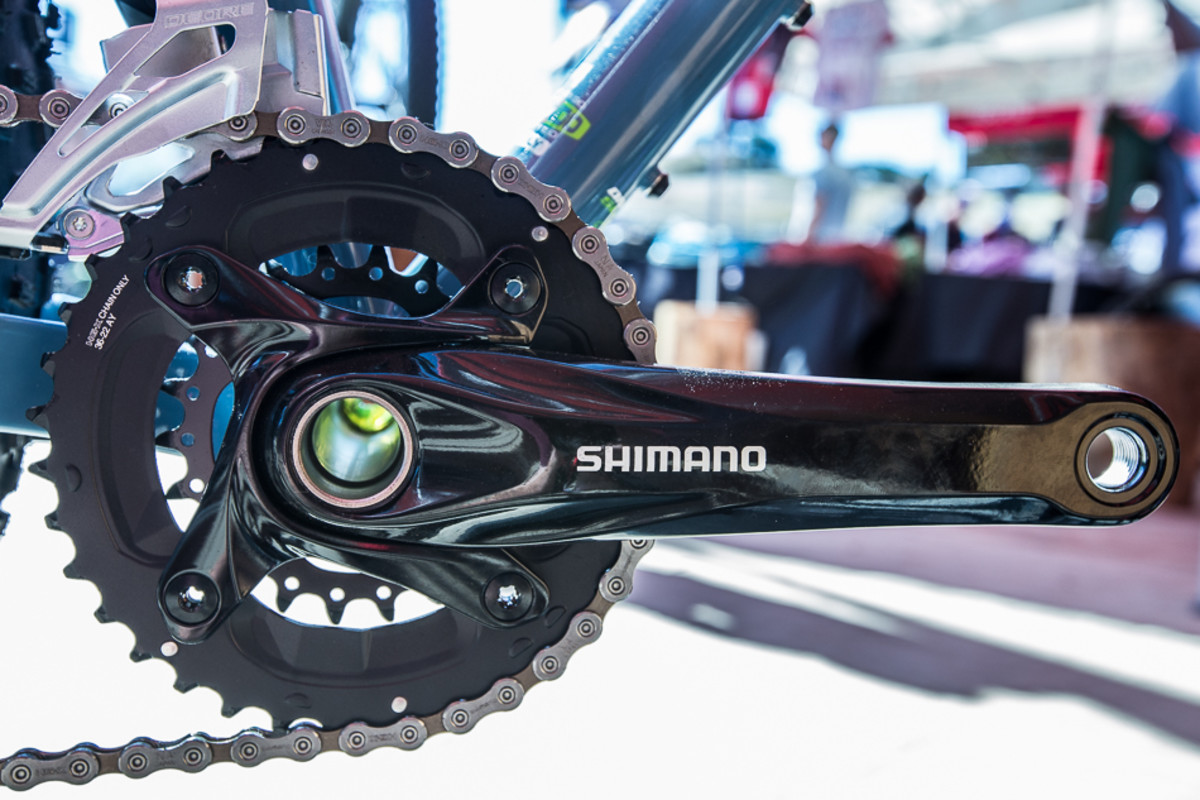 Shimano is supporting Boost 148 now too, even though it was born from a Trek and SRAM partnership. This is good for everyone because for the price, you can't beat the shift performance of Shimano's mid-range groups.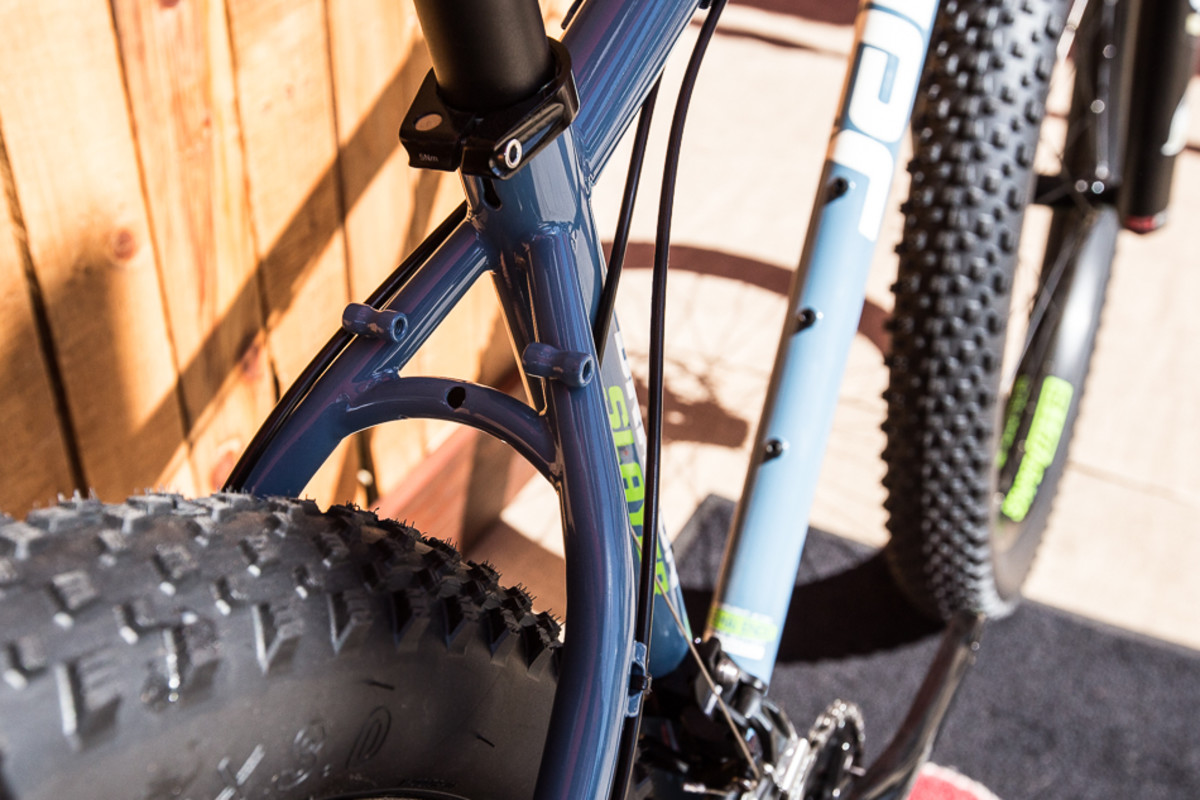 Though its name hints at the bike's trail-destroying nature, Jamis equips the Dragonslayer for the long slog too–rack mounts are provided for the adventurer in all of us.