By Brice Minnigh
Photos by Tyler Roemer
The world's foremost mountain bike gear guide—Bike magazine's 2015 Bible of Bike Tests—hits print and digital newsstands today, providing you with the definitive overview of the most important new bikes and gear for 2015. Here's a video of what it's all about:
The 2015 Bible of Bike Tests brings you the most honest, peer-driven reviews of 36 of this year's most promising mountain bikes, as well as test results on the top forks, shocks, wheels and brakes you'll be able to buy this year. All the bikes and components were put through their paces by our seasoned team of testers on the trails of Central Oregon, from the high-speed singletrack around Bend to the volcanic rock gardens of the McKenzie River trail and the unrivaled roller coasters of Oakridge.
To complement each bike review, we'll be releasing a 'Roundtable Reel' video for each bike we've tested. Each of these videos includes in-depth discussions (and sometimes arguments) between testers, along with footage of each bike in action. We'll be dropping three of these a week for the next few months.
Click to subscribe to Bike's digital edition for immediate access to the 'Roundtable Reels' review videos.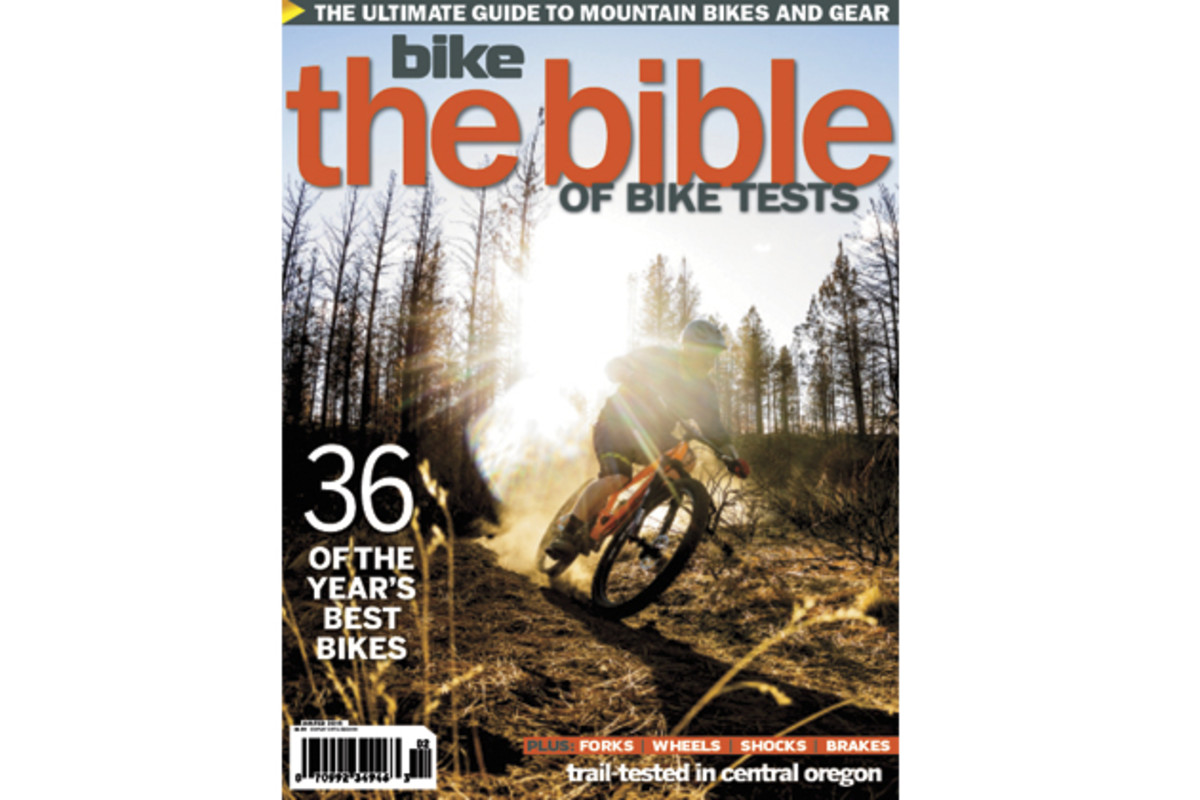 This year, we've divided the models we tested into four categories:
Cross-country
Trail
All-mountain
Women's
For more on our 2015 Bible of Bike Tests:
The Process: 2015 Bible of Bike Tests
Photo Gallery: 2015 Bible of Bike Tests