Words by Karen Brooks
Photos by the Trans-Sylvania Epic Media Team
In the six years of the NoTubes Trans-Sylvania Epic mountain bike stage race, one name has been on the roster every single time: Michael Wissell. Each year at 'Singletrack Summer Camp,' Wissell is a friendly presence, commiserating about the day's stage and making his dinner table companions bust out laughing, while quietly climbing in the results from raw beginner to top-10 contender. Those who get to know him uncover a background that includes a mix of pursuits: skateboarding, martial arts, punk rock, engineering and race team building.
Wissell considers himself a late bloomer of a rider–he didn't start racing until his 30s, but growing up skateboarding on the streets of Brooklyn surely helped set his path.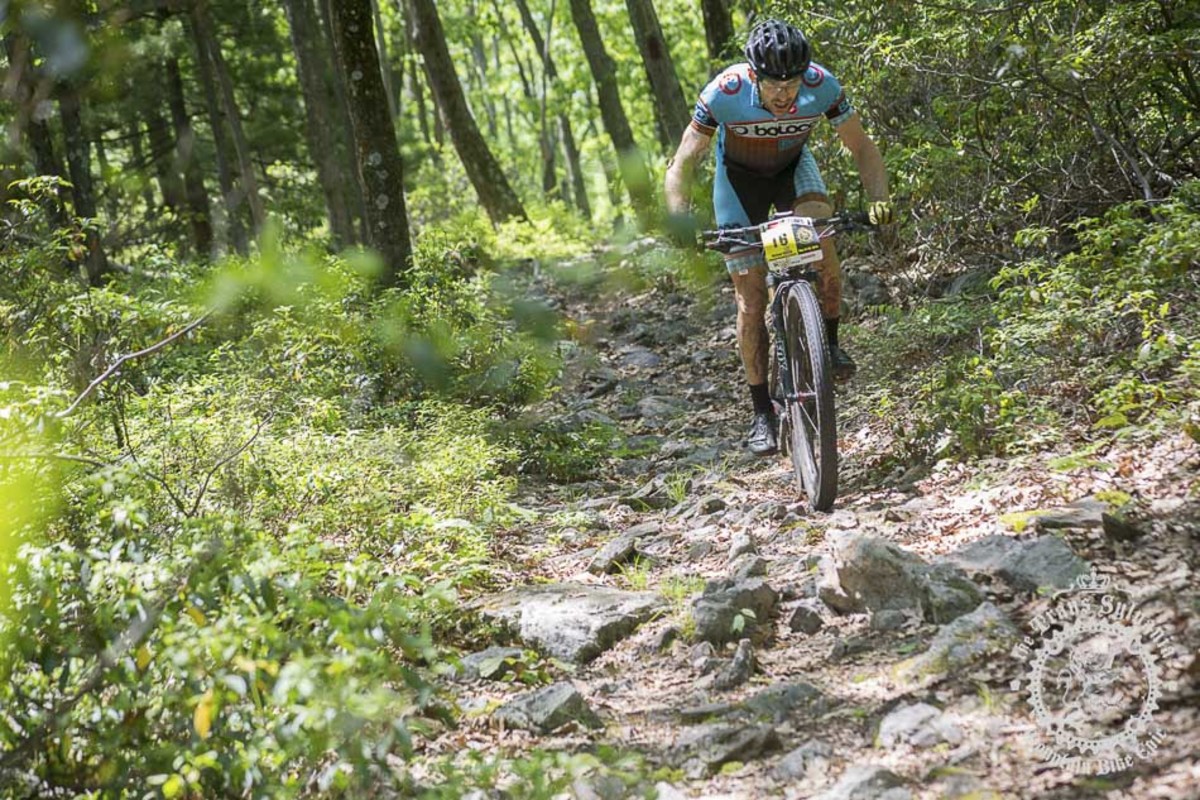 "At first, it was just a goofy physical challenge. I had stopped doing a lot of the other goofy physical challenges that I used to do: skateboarding, martial arts, BMX-type jumping around. A friend was like, 'Come mountain biking.' I was like: 'What the hell is mountain biking?' I ended up going out on this crappy, cheap little bike and destroying it almost immediately. But I really enjoyed it."
Part of the appeal was that it was so hard. Wissell is someone who enjoys a challenge, particularly one like riding, that can be attacked from multiple angles. "It's a huge investment to get competent. To be fluent in it, it takes a fairly long time, and a lot of focus, and that was appealing to me." He gets into the process of preparing and training as much as the actual racing, going so far as to read papers published in academic journals. "I'm really a dork, it's bad news," he says.
The other appealing aspect was the community Wissell found in riding and racing, which was akin to the experience of playing bass and touring in various punk and metal bands. One such band, The Heuristic, still has a record available on Relapse.
"I played music for a long time, and that is a very community-oriented thing," he said. "You have scenes, and support networks, and sometimes those things work, sometimes they don't. The racing community was really like that, but generally very healthy, and not just in a physical way. It's definitely something where you have a group of people from incredibly diverse backgrounds that experience the exact same sensations. So there's this bond you have with people from all different walks of life, which gives you a great perspective."
Wissell enjoys the day-to-day grind of stage racing in particular. "I feel like I don't have the snap that a lot of the other guys do, but I can mentally get into a place that is uncomfortable for a very long time. As hard as it is to squeak and creak out of bed every morning, once you get going again, it's like, OK, I'm riding. It's fine."
He lists the Trans-Sylvania Epic as his favorite race. Experience has obviously paid off; he made it to seventh place in the general classification this year, and nabbed fifth on Stage Two, widely considered the toughest of the week. "This is the first year I've done this where I haven't been in no man's land every day. I've actually been able to make it up to the chase group this year, where in years past I've just been lonely."
One night at dinner during the Trans-Sylvania Epic, Wissell mentioned using his fighting background to defend himself against incredibly aggressive drivers on the streets of Boston (which have since become more bike-friendly). Turns out he was into martial arts for a while.
"You have to learn that you're cut out and not cut out for certain things sometimes by doing them, and I'm not cut out for getting hit in the face, mostly." In Wissell's experience, compared to bike racing, martial arts competition can turn sour. "That community is actually very interesting, because it's a different kind of exerting power over another person. Which, if you are not very balanced, if you are not the right kind of person, it becomes toxic very quickly."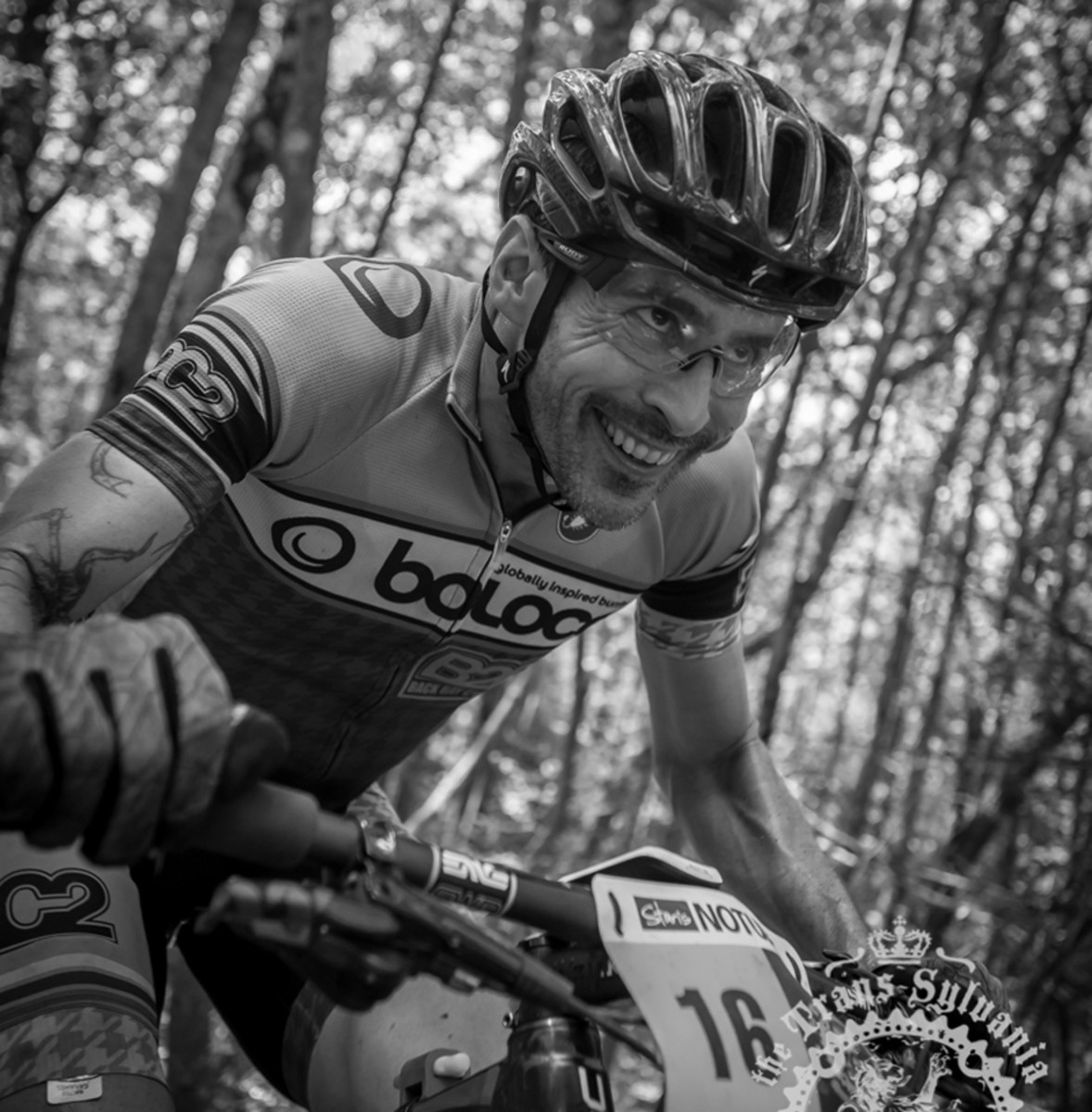 Another night at dinner, Wissell casually lets it drop that he was in the Air Force. Other conversations involve technical engineering terms bandied about with fellow racers. The military was Wissell's easiest path to college, where he studied engineering; later he worked as an electrical engineer. But he got sidetracked into going back to school, and while there, was seduced into working at a bike shop as a form of education, at first part-time and then full-time.
"I started enjoying bikes and thought, I need to learn about this. But eventually I'm going to have to go back and finish all of the things that I started and then stopped because I really enjoy the bike racing thing."
Wissell is helping to bring others into the cycling community via his team, the Back Bay Cycling Club. It began in a true punk DIY sort of fashion. "I knew nothing about bike racing—went in totally blind. I was like, well, I guess you need to have a team. Me and some of my friends made up a team, and had a few kits made with whoever had the lowest minimums at the time, and that was it. It was super silly. But what has grown out of that is a great group of people."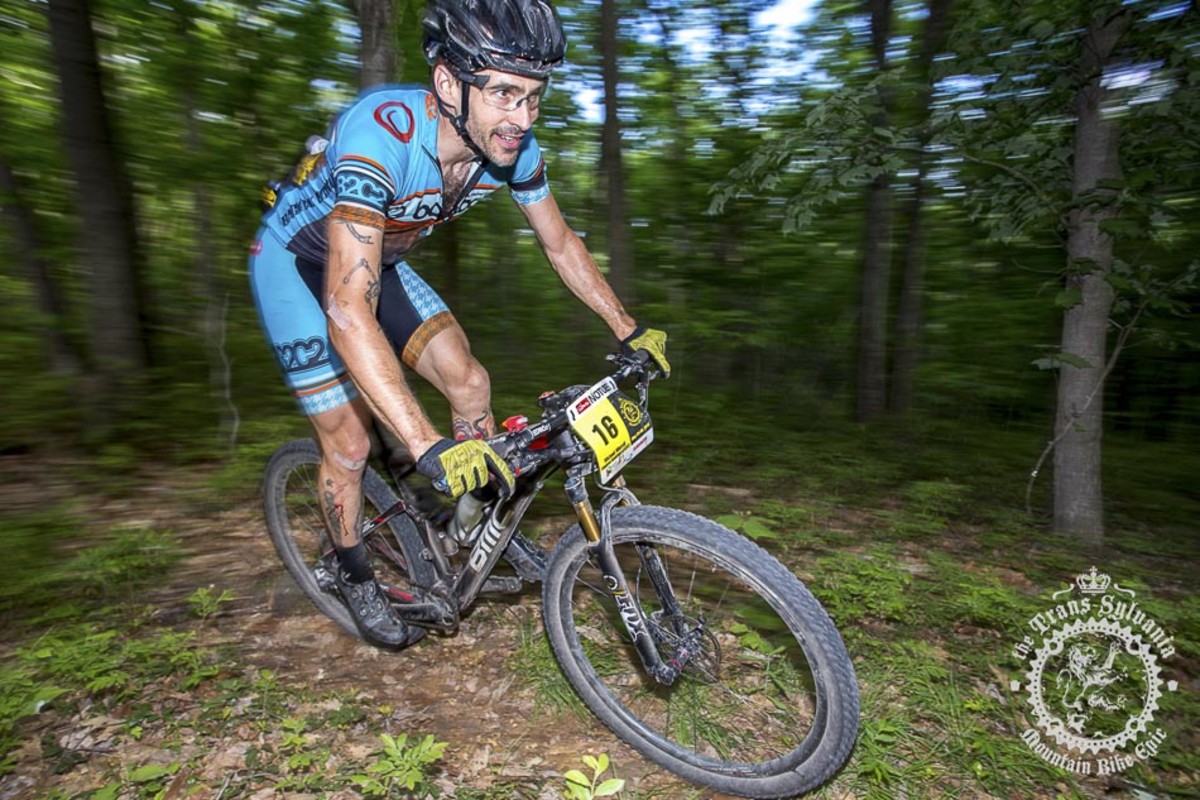 With an anarchistic structure and an emphasis on group consensus (among 30-some members), he says, "Our team is essentially a firehose of nonsense." But they are growing and have big plans. "We're starting a women's sponsorship program for cyclocross. We just got an excellent sponsor, and we're going to float a couple of elite women this year that are just starting out in that field. No one is doing that. It needs to happen. We were able to do it, and that was super cool." Among other activities, the club hosts a Wednesday morning cyclocross practice that is quite popular despite its crack-of-dawn start time.
Wissell has a practical outlook on recruiting team members that may well have been influenced by long hours in the touring van. "We've never had a performance prerequisite–it's always been 'can you spend four hours in a car with this person?' We can teach you to be a good bike racer, we can't teach you to not be a dick. That's all that matters."
"My goal for the team is for it to be sustainable long after I'm unable to continue doing it," he said. "I want to create something that makes enough of a difference that it matters enough to last. The community has given me a lot, and after you've been a bike racer for a while, you have to start figuring out a way to give back."