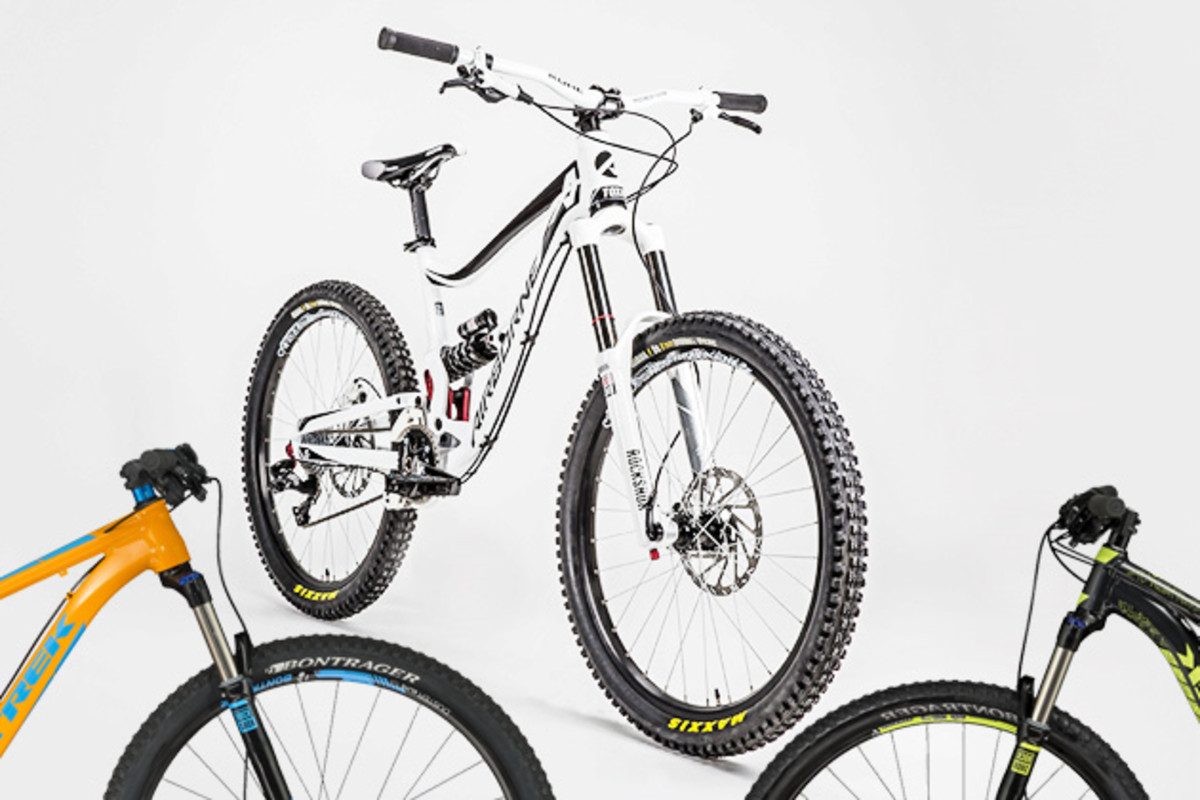 By Vernon Felton
"Three thousand bucks for a bike? If you think that's "affordable" you are so f@cking out of touch."
Oh, there's nothing like being called an elitist prick in public. I got a lot of that last week when I laid out the ten bikes that I believe constitute the Best Deals of 2015.
But let me set the record straight—just like I did in the intro to last week's post—I'm not saying these bikes are "cheap" or "inexpensive". What I'm saying is that those 10 rigs offer amazing value. Many of them perform as well as bikes that cost twice as much.
So, call me a snob: the shoe probably fits. But let's be clear, I am not advocating for the filet mignon of bikes here. I'm recommending bikes that:
(1) I am willing to pay for;
(2) I've actually ridden and can vouch for; and
(3) I can confidently say will endure a real beating.
BUT SINCE YOU ASKED….
However, sprinkled in between Facebook posts calling me a pompous douchebag were a couple requests for a list of more affordable bikes.
Okay, I can do that, with this proviso: few "affordable" performance mountain bikes today are equipped with parts that I can recommend as being particularly durable. If you live somewhere that's full of mud and downed logs and rock gardens, you can wear some of these parts down to a nub within a single season of hard riding. You get what you pay for…
Finally, this isn't meant to be a comprehensive list for the ages. If you think I've screwed the pooch and left off some serious contenders, shoot us a list of your ten favorites in the same price range. The more, the merrier.
UNDER A GRAND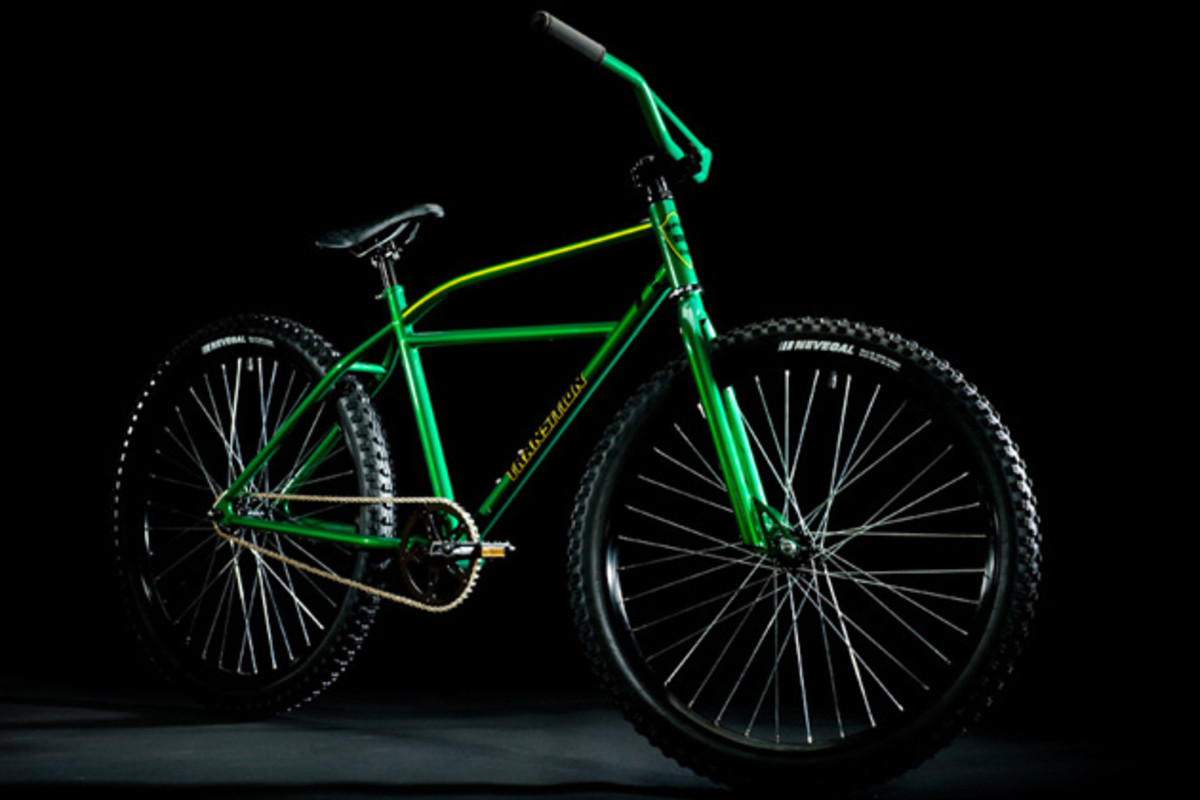 Transition Klunker, $580
Frills and features are not what you get with the Klunker. If that's what you want, you're clearly reading the wrong paragraph. This is 32 pounds of fully-rigid, coaster brake- equipped, two-fisted drinking, ass-kicking bike. It comes in exactly one size and if you don't understand the joy of riding a giant version of a little kids paper-route bike at dangerous speeds down something steep with nothing but that groaning coaster brake standing between you and death, then, yeah, probably not the rig for you. Despite everything I said about not digging rigid bikes, I still love the Klunker.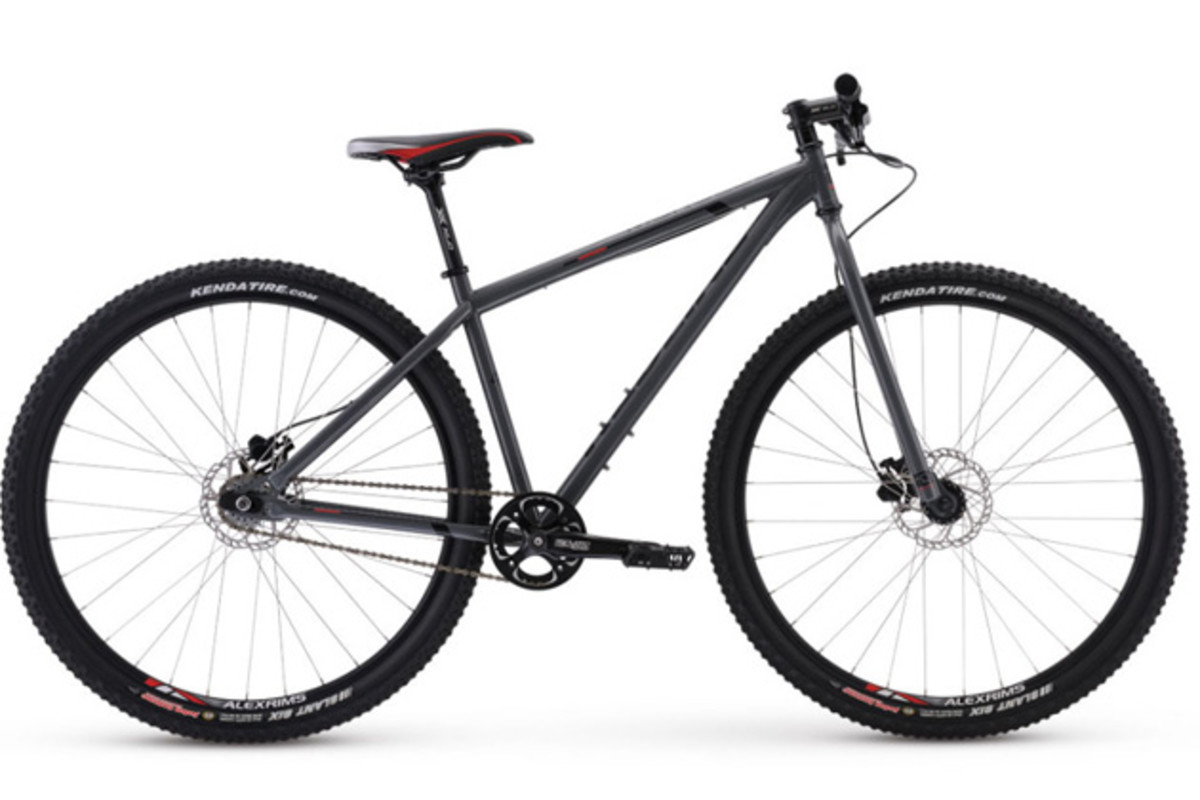 Redline Monocog, $700
Twenty-niner hoops, one speed, no suspension—all steel. You're either smitten or you're not. The Monocog, like the excellent Kona Unit, is a production singlespeed with deep roots. It's also affordable. As for kit, you're looking at a SRAM 5D crankset, Tektro Aquila hydraulic discs and Alex wheels. Nothing to brag about at the trailhead, component wise, but the Monocog gets the job done.
UNDER TWO GRAND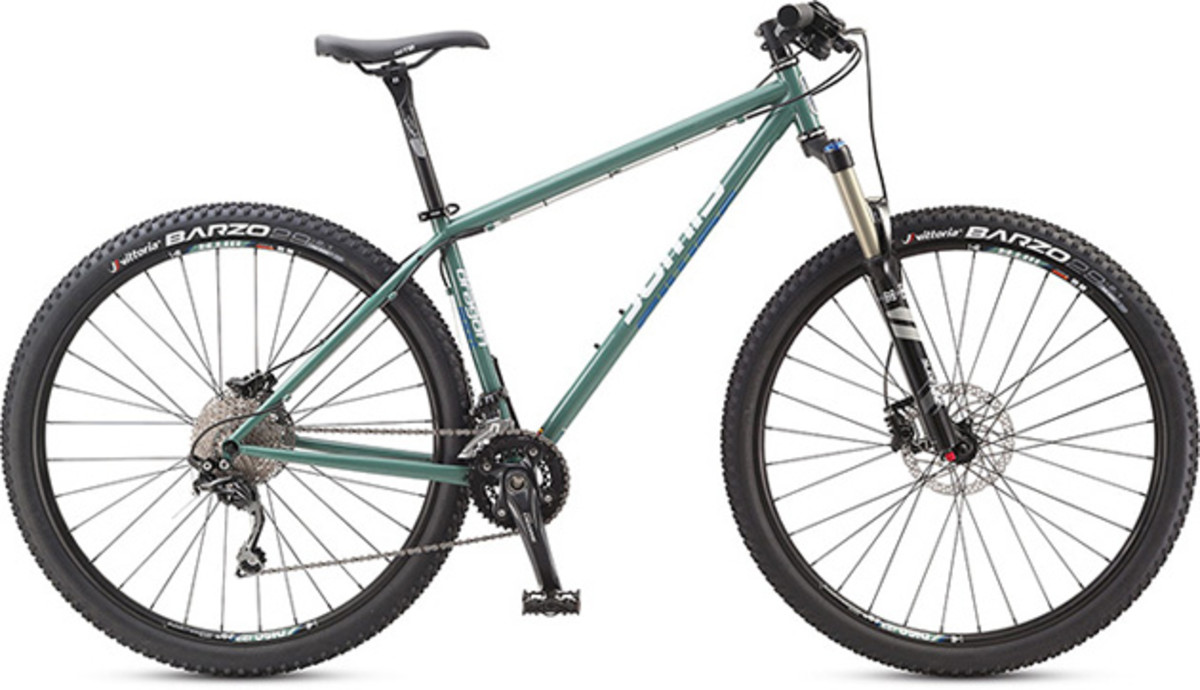 Jamis Dragon Sport, $1300
Jamis has a long history of producing solid-performing steel hardtails. The Dragon Sport is one of their more affordable performance wagon-wheeling hardtails. It features a Reynolds 520 steel frameset, X-Fusion Slide fork (120 millimeters of travel), Shimano Deore drivetrain and Shimano M445 hydraulic disc brakes. At 30 pounds, it ain't light—not by a long stretch—but at this price point, that's kind of par for the course.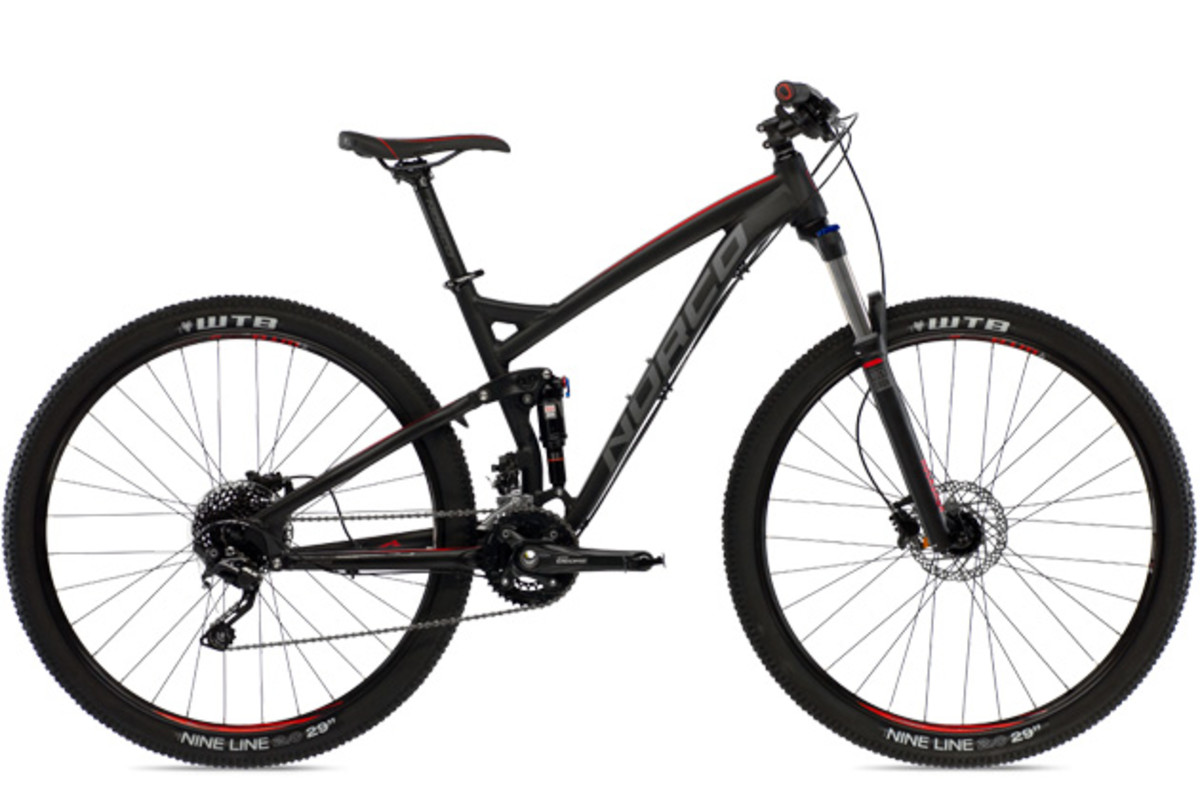 Norco Fluid 9.2, $1,720
Norco's 4.7-inch (120 millimeter)-travel trail bike, the Fluid 9.2 has a lot going for it. First and foremost, the frame is dialed—configured, as it is, around Norco's proven A.R.T suspension design. What's more, the 29er is hung with a competent mix of Shimano SLX drivetrain, RockShox suspension (an XC 32 fork and Monarch RL rear shock), and Shimano M-336) hydraulic discs. Okay, so you aren't going to be shouting from the rooftops about the XC 32 fork, but the frame is a keeper—that's what you're investing in here.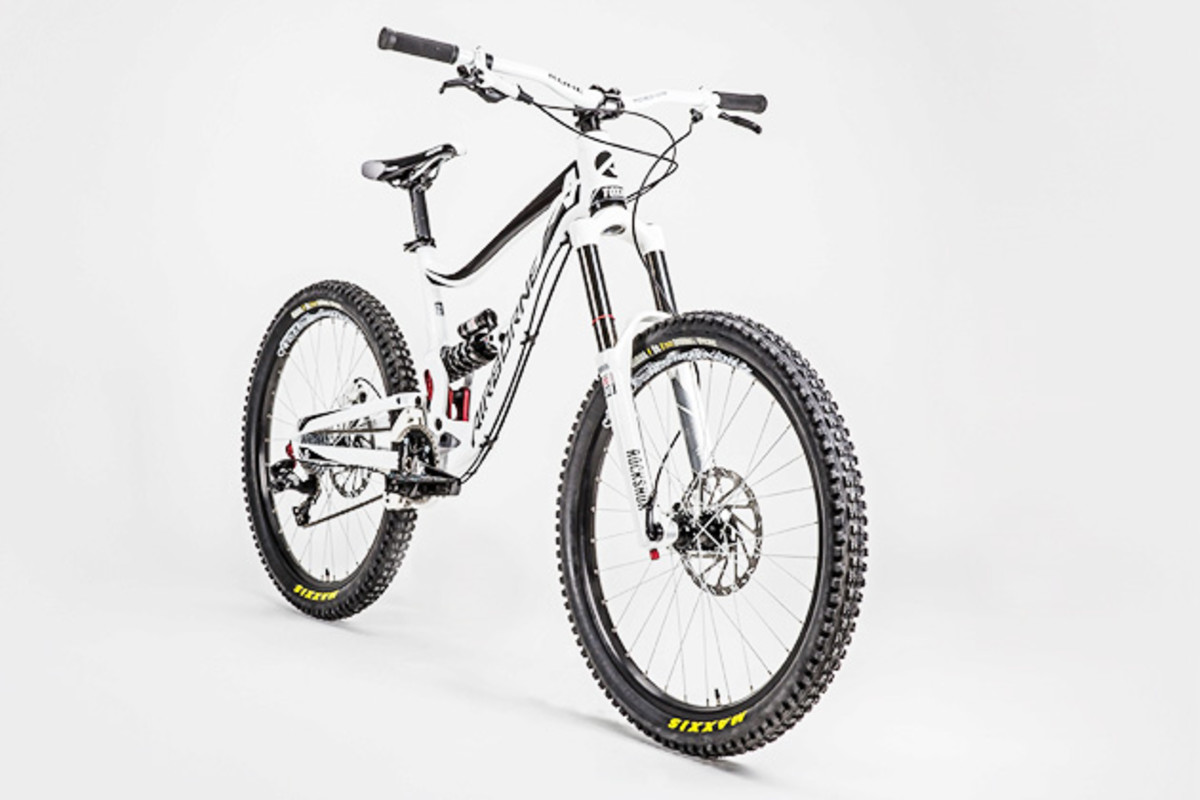 Airborne Toxin $1,750
You'd be hard pressed to find a freeride frame that sells for this little—much less a complete bike. I know, the Toxin sounds too good to be true—a 7-inch travel bike that costs as much—brand new—as a clapped-out park bike on Craigslist, but Airborne is all about cramming their bikes with bang for the buck. The linkage-driven, single pivot bike sports a RockShox Domain fork, Kage rear shock, SRAM X5 group and Kore cockpit. No, there aren't a ton of bells and whistles on display here—you can adjust the suspension preload and rebound damping—that's about it. Likewise, Elixir 3 brakes are underwhelming if you're hell bent on tackling steep, hacked-out terrain of any real length. Finally, if you are hoping to pedal this heavyweight away from anything other than a chairlift, you're delusional. But look at the price tag again. Damn.

Trek Stache 7, $1,760
A truly sexy little 29er, the Stache is Trek's take on the aggressive 29er hardtail. The Stache 7 sports the same light-yet-burly Alpha Platinum aluminum frame that you get on the higher end Stache 8 ($2,519) model. That frame wears ISCG 05 tabs (should you feel like bolting on a chainguide and making moto sounds) and relatively slack geometry. Noteworthy components include a Race Face Ride 2X crankset, Shimano Deore/SLX drivetrain, RockShox Recon Silver (120 millimeter travel) fork, Shimano M447 hydraulic discs and a smattering of Bontrager cockpit bits. This is one of those bikes that'd cost a whole lot more if it rolled into bike shops with a boutique logo pasted on the downtube. As it stands, it's kind of an undercover badass.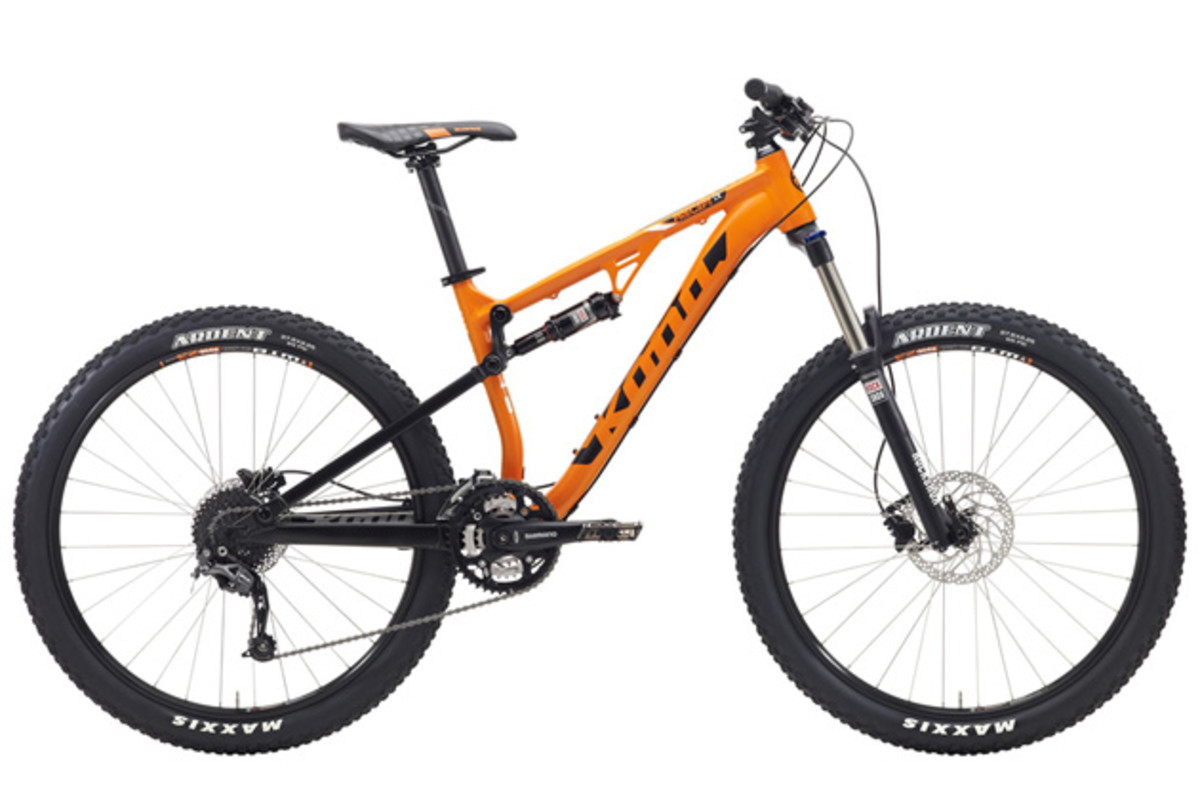 Kona Precept DL, $1900
I'm a fan of the way Kona's Process models ride—they've hit the nail on the head with the feel and fit of those bikes. The Precept DL shares much of the same geometry (low bottom bracket, stubby chainstays, slack-ish head angle), but squeezes it all together in a less expensive package. You're not going to be bowled over by swoopy lines, or swank parts, but the ride is fairly dialed and Kona's are notoriously bomber—they have to be to survive Northwest conditions. The 5-inch (130 millimeter) travel Precept DL is equipped with RockShox suspension (a 140-millimeter travel Sektor Silver TK up front and a Monarch R out back), Shimano Deore drivetrain, and 650b WTB wheels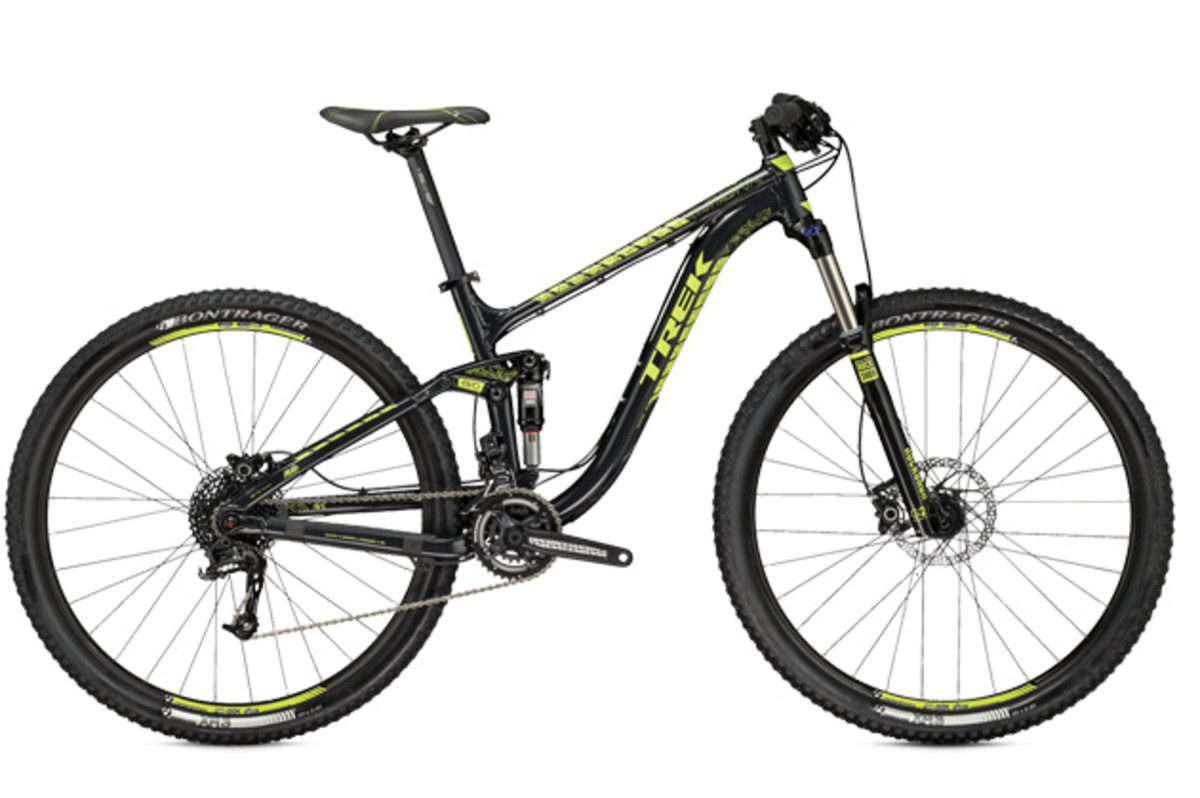 Trek Fuel EX 5 29, $1980
Someone will surely get their panties in a wad over the fact that I put two Trek bikes on this list. Yeah, well, come on, look at this thing. Trek has been fine tuning the Fuel EX for more than a decade and the OCD has paid off. The 120-millimeter travel frame is identical to what you'd find on the company's more expensive aluminum models, though in this case, rear suspension duties are handled by a RockShox Monarch RL shock (instead of the proprietary Trek/Fox DRCV units). Other noteworthy parts include a Bontrager wheelset, SRAM X5 drivetrain. I hold by my assertion from last week's column that the Fuel EX 8 offers the best value (a much more dialed assortment of components), but this bike, Trek's entry-level Fuel EX, is impressive all the same.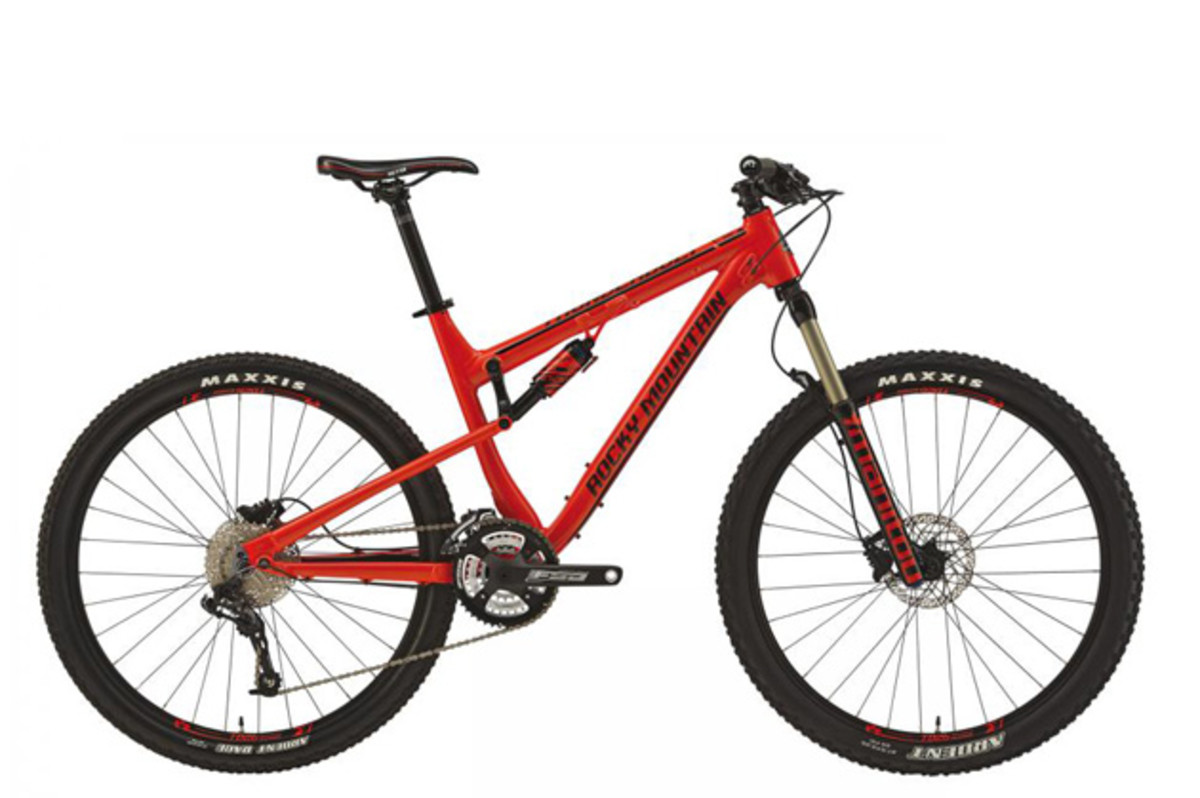 Rocky Mountain Thunderbolt 710, $1999
Fistfights nearly erupted over who was going to ride the pimped out version of the Thunderbolt (the 2015 BC Edition) at this year's Bible of Bike Tests in Bend. That's because the bike proved to be ridiculously fun to ride. You're looking at 120-millimeters of travel, 650b wheels, Manitou suspension, front and rear (a Marvel fork and Radium Expert rear shock), SRAM X7/X5 drivetrain and Shimano hydraulic disc brakes (M395). In short, it's a base-level kit mated to a not-so-base-level-at-all frame. Pretty cool.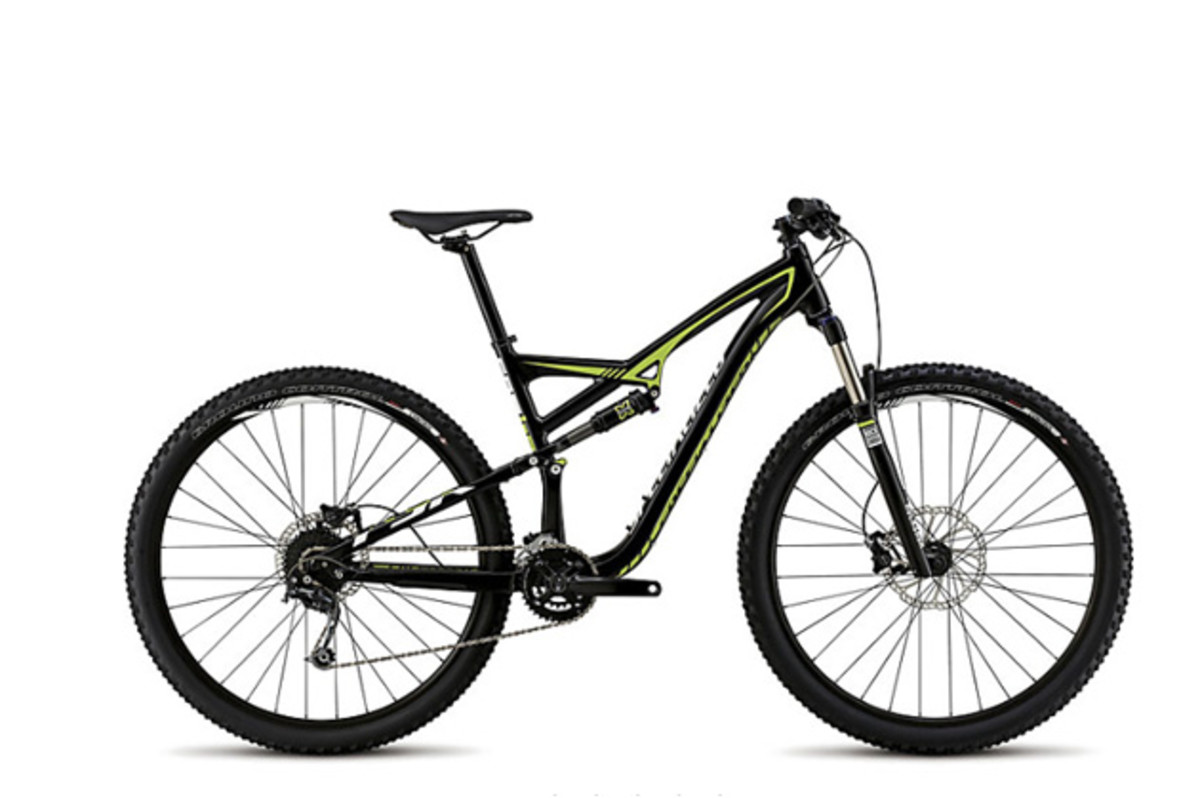 Specialized Camber 29, $2,000
For the past couple of years, the Camber has been slowly working its way from behind the shadow of the more popular Stumpjumper and Enduro models. The Camber is a lively, playful rig (don't get caught up in that whole "all 29ers handle like shit" trope) that's more capable than the 110-millimeters of travel might suggest. This entry-level Camber sports a RockShox XC32 fork, Tektro Gemini Comp hydraulic disc brakes, an Alex/Specialized wheelset and an X-Fusion O2 RL rear shock. Again, as with a lot of the bikes in this line up, the clicky bits aren't going to blow your mind, but the frame is impressive.