I am stuck at a birthday party for five-year olds. Maybe that's the wrong way to begin this; it makes me sound like a bigger douche than I probably am. Okay, how about this…I was spending a lovely Saturday afternoon at a park—not a cloud in the sky and tacky, hero dirt covering every inch of the trails just a stone's throw away—watching kids squabble over garden burgers and gluten-free cupcakes.
I could say, in retrospect, that this was an excellent way to spend a Saturday—it'd probably make me seem like a more likeable human, but as I sat on a bench trying to masticate my eco-friendly, hamburger alternative into submission, I honestly found myself wishing that I was pretty much anywhere else…and preferably on two wheels. You can only eat so much bean curd while discussing the pitfalls of standardized testing in the public school system before you start looking for something sharp with which to gouge yourself. Just a little, healthy self-mutilation to remind yourself that you're still alive. Anyway, I was starting to look for something sharp and pokey when I noticed the Rivendell All-Rounder leaning against the park bench. Here was something I could relate to.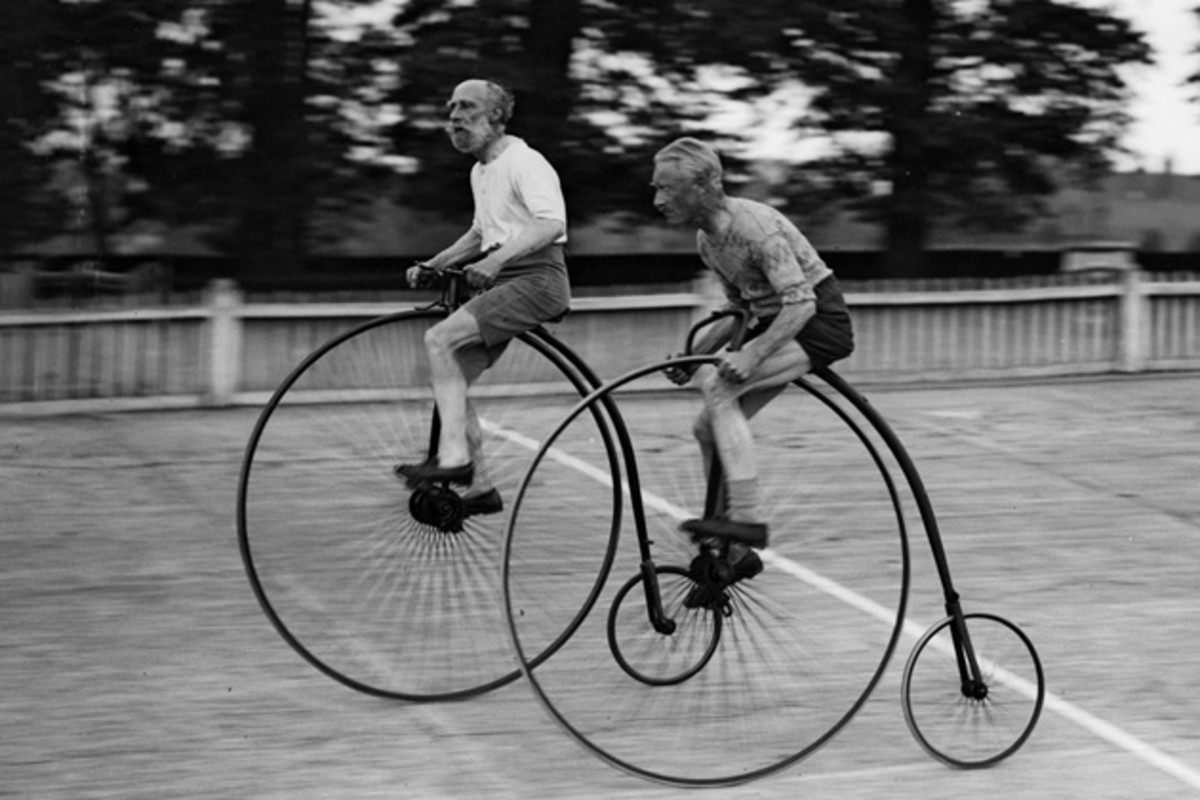 If your bike-nerd-o-meter didn't redline when I mentioned "Rivendell All Rounder" here's the quick and dirty explanation. Back in the `90s a guy named Grant Petersen helmed Bridgestone USA, designing some of the best bikes imaginable–elegant machines that rode as smooth as silk and were incredibly versatile. And then Bridgestone's bike division went belly up.
As cool as Bridgestone bikes were, they cut against the grain; there were no glued-together carbon tubes, purple anodized parts or neon-green aluminum frames in the Bridgestone line-up whatsoever, which were pretty much everything the market was clamoring for back then. I lived through this era and I still can't explain why this was so, other than to note that this was also a period in which Cher was so huge that she seemed on the verge of becoming the next president of the United States and Steven Seagal movies were hugely popular everywhere in the world. It all fits together.
Anyway, Petersen moved on and started his own company, Rivendell, and his first bike–the All Rounder–was exactly what its name promised: a beautiful, lugged-steel, do-anything-ride-anywhere bike that looked down its nose at cycling's many niches. You could put slick tires on the Rivendell and tour on the machine. You could slap on some knobbies and hit the trail. It was, in a word, rad.
And here was one, sitting just a few feet away from me. It was a thing of beauty–a cream-colored headtube matched to safire-blue tubes via intricately-carved lugs. The parts were a crazy mix of rare, classic bits: Paul Neo Retro cantilevers, Suntour Barcon shifters, a Cyclone rear derailleur that looked like it just emerged from its 1986 shrink wrap….
Within minutes the Rivendell's owner and I were waxing nostalgic about all the great bits and pieces hanging on his ride. Seeing that I shared his love of old-school road bikes, he was floored when the conversation rolled around to mountain bikes and I mentioned my admiration of a certain carbon-fiber, six-inch travel bike I'm currently testing for Bike Magazine. Carbon? Full-suspension? He'd been sure I'd be a devotee of steel hardtails, rigid forks and the like. You know, bikes and parts with soul. If I loved retro road bikes how could I, he demanded, reconcile that with my love of mountain bike technology?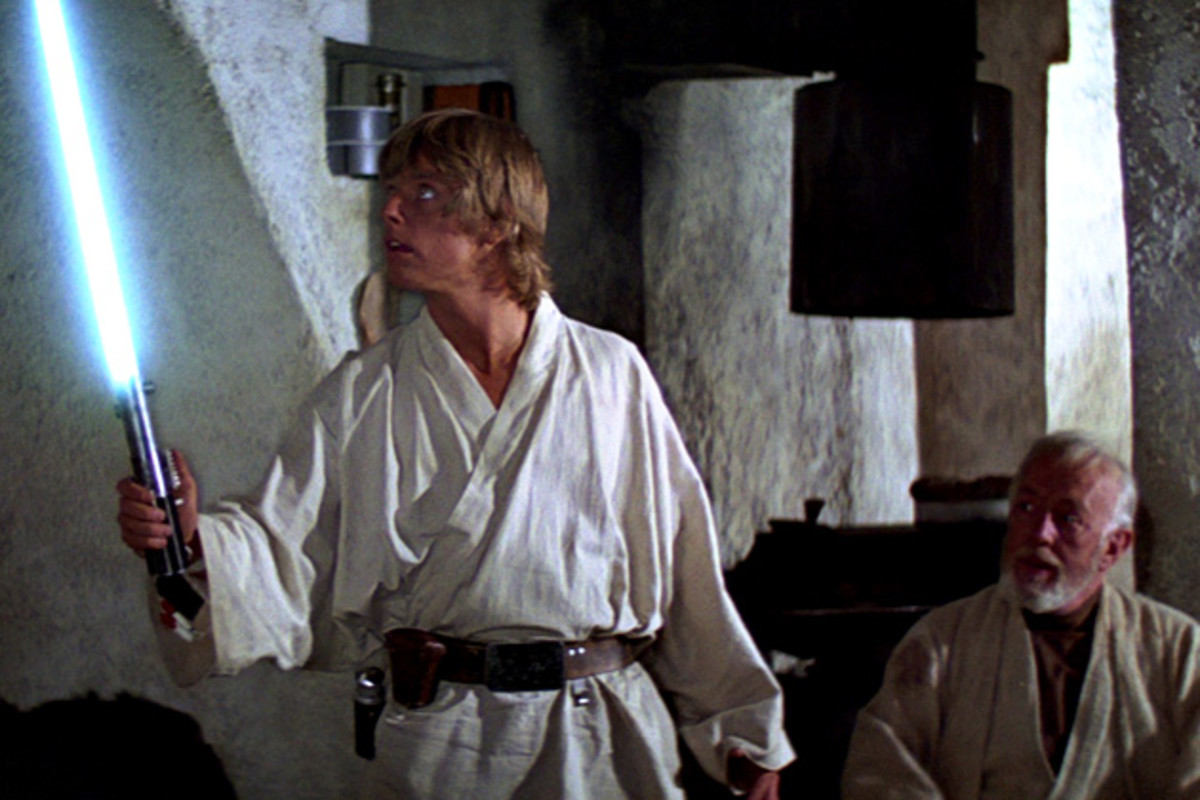 A MORE ELEGANT WEAPON
There was a time when I didn't have a whole lot of love for the advance of mountain bike technology. Mainly because that march of progress often resembled a drunken, headfirst stumble from the bar to the men's bathroom. The first full-suspension mountain bikes were often the end products of poorly-executed exercises in "Hey, what would happen if we did this? Or maybe that? Or maybe a bit of this and that combined?" The mid to late 90s were a time of freaky experimentation and while that phrase sounds intriguing when used in the context of your college years, it's decidedly less awesome when you are building a bike upon which someone's life may depend.
A lot of those early full-suspension bikes, plainly, sucked. I can remember riding 34-pound, four-inch travel bikes that bobbed so severely on climbs that the only way to hump them to the top of the hill was to max out the rebound damping so that the rear shock would gradually pack up and stop working altogether. In other words, the best thing you could do to some of those early bikes was to disable the very component that was supposed to be bringing all the awesome to the party. And there were all sorts of other nightmares being cranked out during those early days of suspension.
It's not as if the engineers at bike companies were trying to fill our lives with pain—they just had to sift out what worked from what sucked and while that sounds simple on paper, in real life it's a whole 'nother ball of broken frames. Mountain bikes are, to be fair, challenging as hell to design. With a motorcycle, you have a bit of latitude: you can twist the throttle, dump a bunch of gas into the carb and enjoy instant brahhh-brahhhp-brahhhhhp acceleration. Nor do you have to sweat the weight of the machine nearly as much. Mountain bikes? Different story entirely. The mountain bike is powered by a human–an exceptionally shitty motor attached to a set of unbalanced and uncooperative pistons. Mountain bike engineers had to learn to design around all of the limitations of the human machine and that took a good while to sort out.
While that sorting out was going on, a number of us just shook our heads in disgust and swore our allegiance to the hardtail. The tried-and-true double-diamond frame was simple. It was reliable. It didn't feature a suddenly changing wheelbase. It didn't buck you off like some kind of rabid diving board on wheels. The hardtail was, to paraphrase Obi-Wan Kenobi, a more elegant weapon for a more civilized age.
DOES THAT MAKE ME A HYPOCRITE?
But that was then and this is now. We've gone from a world in which there were a few truly great full-suspension designs to one in which there are relatively few truly shitty ones.
I'm not going to suggest that every new gadget that hits the market suddenly makes mountain biking better than it was yesterday. You can have a great time on any old bike. You don't need to buy new shit to enjoy yourself. Let me repeat that: you don't need to buy new shit. What makes mountain biking great is the act of turning the pedals. Simple as that.
Then again, I have an `85 Specialized Stumpjumper–the bike that first ignited my love of mountain biking–and as much as I love that bike and its Tomaselli motorcycle levers and Bull Moose-style handlebars, it is also, by today's standards, kind of a piece of shit out on the trails. That Stumpjumper was a revelation back when I was bombing down fireroads as a kid, but on the narrow, rocky, technical trails that I ride today, it's painful and awkward and sub-standard when compared with just about any modern mountain bike.
Technology can be a scary, soulless thing, but it's also made mountain bikes a thousand times better than they used to be. Twenty-six pound, six-inch travel mountain bikes that are as good on all-day, alpine death marches as they are at bombing the bike park? You can sign me up for that shit all day.
Technology is no replacement for actually honing your riding skills, but it can make riding more fun. That, to me, is the bottom line. More fun. I don't ride a bike to get fit or to make friends or to punish my inner demons. I ride because it is fun and today's mountain bikes are, on the whole, a hell of a lot more fun to ride than a lot of the cool, retro rigs of the past. I know–I rode those things for years and I'm over them. Bring on the technology. Bring on the robot armies. Bring on Skynet. If those things bring more fun to the party, bring 'em on.