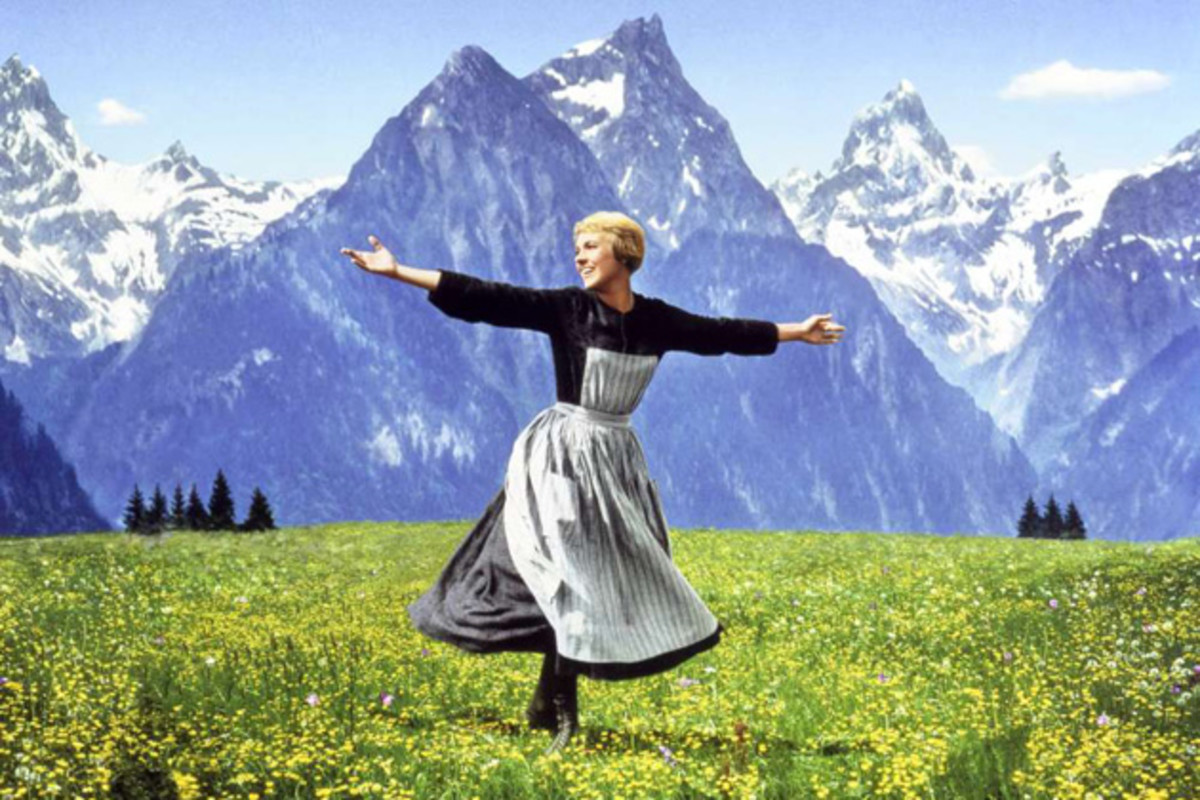 You can always tell the passing of the summer season by the return of the annual event known around the world as "The posting of all the NewCoolShit from Eurobike". Every August hordes of bike geeks descend upon Friedrichshafen, Germany to fondle all the shiny new crud and post web stories about it all…and while most of us know that the slightly-less-shiny crud that we already posses is more than capable of making us happy, the wide-eyed glowing reports from Eurobike begin to sow seeds of lust in many of our hearts.
Well, before we get all titillated about 2016, allow me to take a moment to reflect on some of the tech-related crap that I was hot and bothered about in 2015. Hell, some of this stuff is going to be kicking around bike shops for at least another four months. Let's not consign it to the glue factory just yet.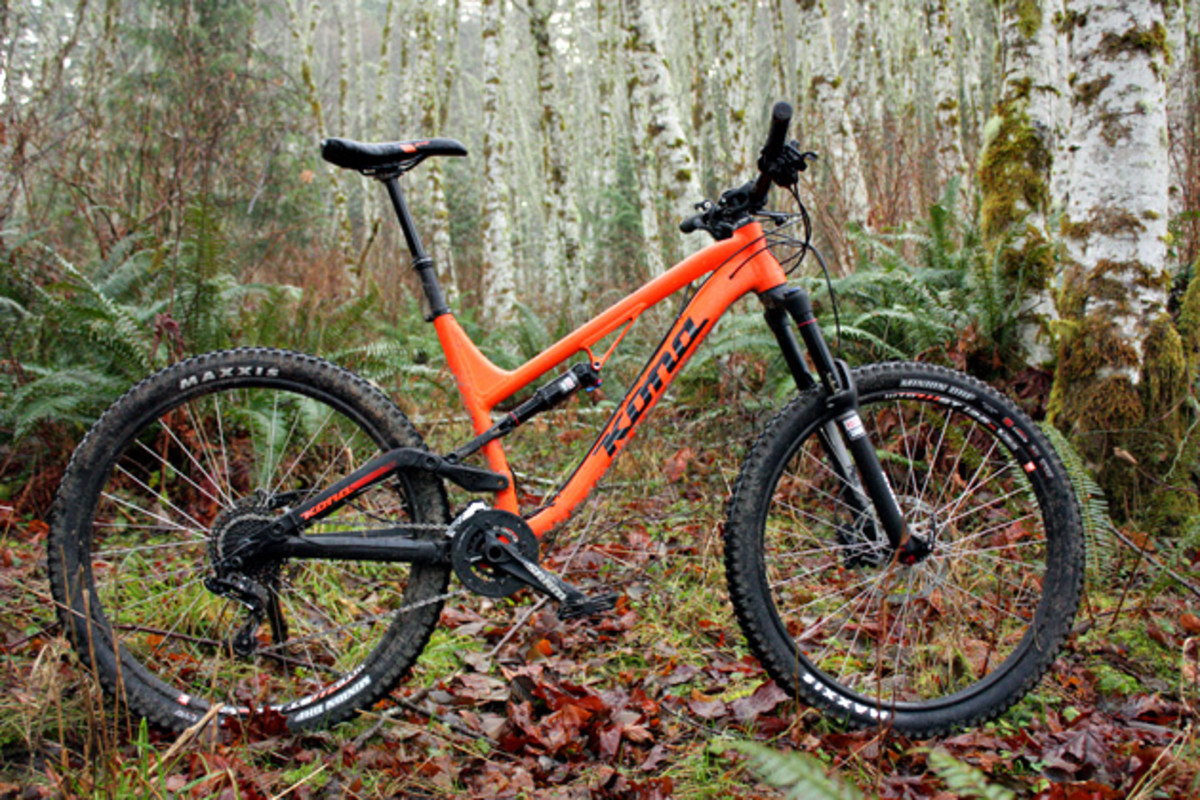 Kona Process 153
It's not made of carbon. It's not the lightest bike in its class. It doesn't even have a particularly "rad" name. I couldn't care less. Kona just killed it with this one. Hate me all you want for calling a $3,500 bike "affordable", but when it comes to bikes that can truly perform at the highest levels for a couple seasons without some kind of thousand-dollar upgrade, well the pickings are mighty slim these days. The Process 153, however, ticks off all the boxes: quality frame, stellar geometry, great suspension, an excellenct dropper post, decent wheels and brakes and, here's the kicker, the Process 153 is ridiculously fun to ride. Other companies have done the long top-tube, short chainstay formula in the past–plenty of companies, in fact–but Kona hit that geometry formula out of the park. You could spend more and get a lighter version, but the Process 153 motors up hills reasonably well and takes no prisoners on the way done.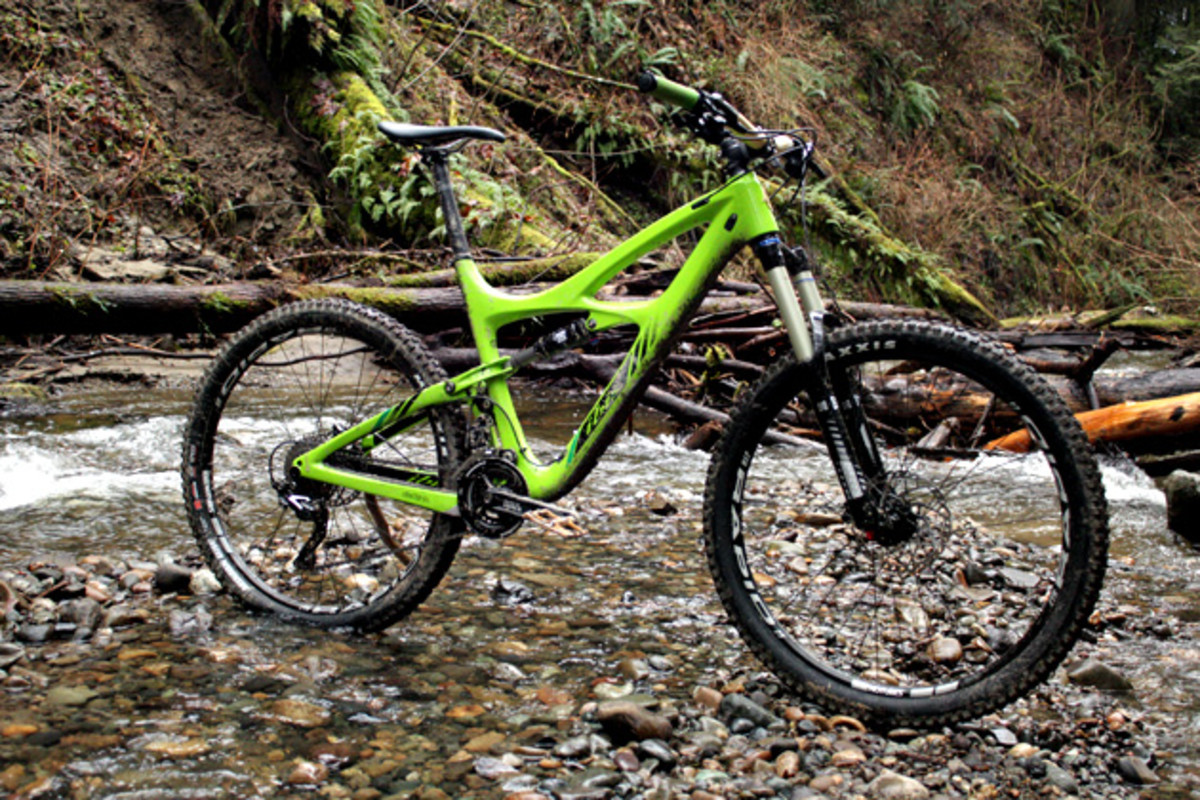 Ibis Mojo HD3
Call it enduro or all-mountain or whatever the hell we're calling six-inch travel bikes that don't weigh a ton–Ibis' reboot of their Mojo HD (the HD3) is killer. I rode the bike in its least expensive guise for most of the season (it's getting fresh parts right now) and was blown away by just how good it was–even with Ibis' Special Blend kit. $3,950 for a full-blown, carbon fiber all-mountain rig? Sounds too good to be true, but damn, it delivers. Of course, you could go frame only ($2,900) or blow obscene loads of cash (if you're that guy) on high-end spec, but even with the "bargain-basement" component kit, it holds its own against anything out there. The Mojo HD3 climbs as well as most cross-country bikes claim to climb and it's no slouch on the descnets. The bike is not as slack and gravity oriented as some of its competitors (Santa Cruz Nomad, Yeti SB6, Giant Reign), but it's a powerful argument for the more balanced style of all-mountain bike. In short, it's as good as the hype suggests. My test sled developed some squeaks that I am trying to eliminate, but that minor gripe aside, the Mojo HD3 blew me away.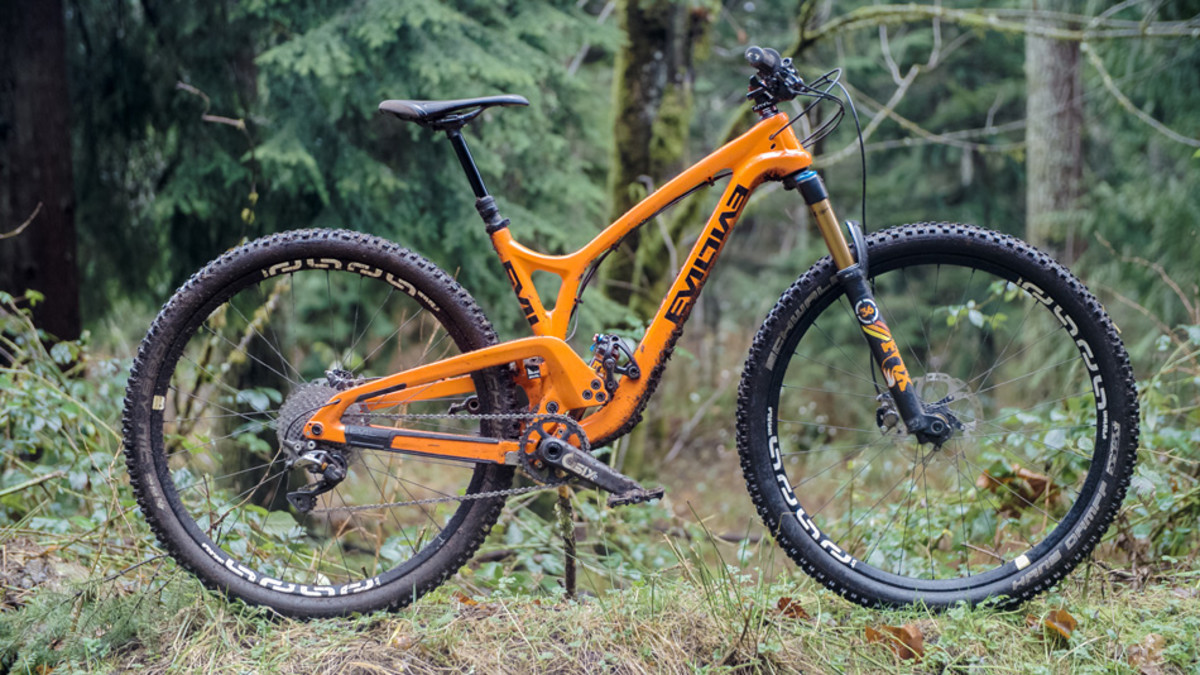 Evil Following
If you're one of those people that's still slagging every 29er on the market, just stop. Seriously. Get over that shit. Today's 29ers don't handle like the 29ers of 10 years ago or, heck, five years ago for that matter. Evil's Following is a great example (though there are plenty others). The bike lives to get rowdy and if you're one of those people with a big stable of bikes, the Following will make you consider selling off a lot of them because, really it's capable of doing a hell of a lot. In short, I like it. Evil is a small company and these things are selling like mad, so if you're interested, figure out a way to try one out and then be prepared to get in line.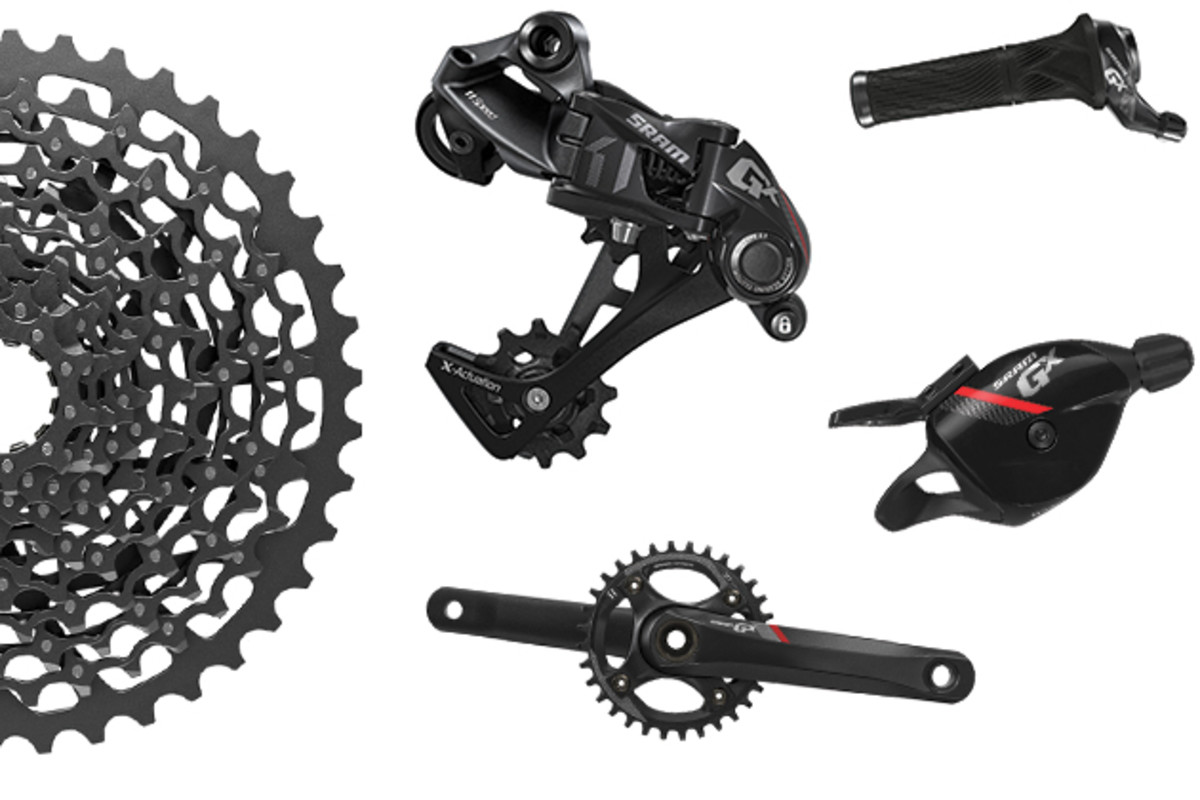 Affordable Single-ring Drivetrains
When XX1 came out, it was panned by some critics who, in effect, said, "Oh, awesome. SRAM just came out with a group that lacks a front shifter, front derailleur and a chainring…and costs a crap ton of cash. Way to go, SRAM." It was an easy joke to make, but it missed some key points. While XX1 wasn't inexpensive, it was a group that made a hell of a lot of sense–and not just for one a tiny slice of the riding world. It was simple. It nearly eliminated dropped chains. It was durable. It shifted better than just about everything on the market.
You could be a sausage-suit loving XC geek or a hockey-jersey wearing downhill thug or anyone in between–XX1 would work brilliantly for you. Which is, frankly, awesome. Most products are pigeon holed at such a narrow segment of the cycling market that it can be hard as hell to figure out who would actually benefit from the stuff. Not XX1. SRAM's single ring set up just made sense for everyone. But then there was the cost….
While not as expensive as it was made out to be by some, XX1 and the latter X01 group weren't drivetrains for people on budgets. That criticism held water. X1 got a whole lot closer to the happy ideal. And now, there's GX–which is right on the money. Not a fan of SRAM? Shimano's announcement of XT 1x also hits the right price point. Not into buying a complete group? Well, 2015 kind of has you covered–this was the year that everyone and their brother came out with a decent-quality, modestly-priced 1X ring. Pair that ring with a clutch rear derailleur and a wide-range cassette and you're pretty much there.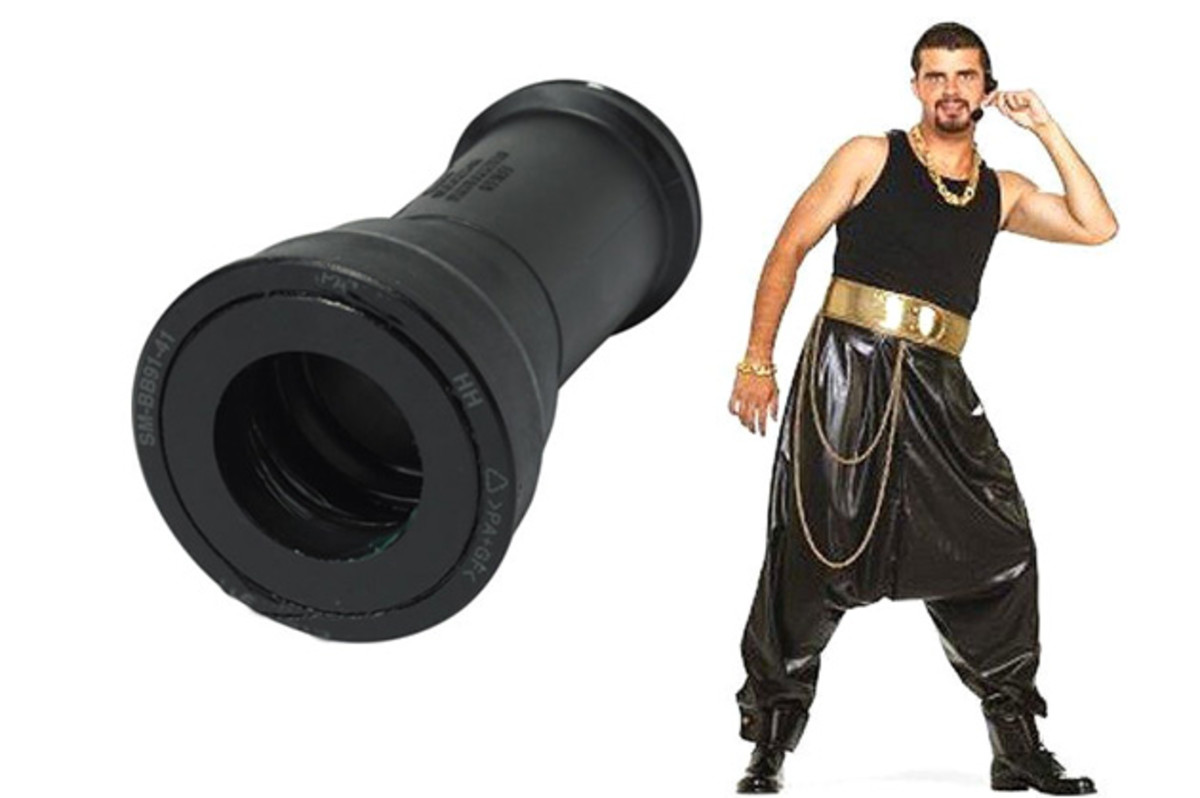 Threaded Bottom Brackets
How unsexy is the threaded bottom bracket? If its increasing scarcity is any judge of the matter, the threaded bottom bracket must have been the dumbest, ugliest, most woefully misbegotten device to ever grace a bicycle. Indeed, we live in a press-fit world today. Nine out of ten of the bikes I love come with press-fit BBs, and I hate every single one of the goddamn things. Is BB92 better than PF30? I don't know. They both give me headaches. Any technology that relies on Loctite is not a technology worthy of the name. Yeah, yeah, yeah–I understand that press-fit allows for a wider downtube/bottom bracket junction which adds stiffness to the frame, but I don't care: I love bottom brackets that screw in and don't make horrible creaking sounds. I love bottom brackets that can be removed and reinstalled instead of just tossed into the trash heap before their time was up. I love me some threaded bottom brackets. Hats off to everyone putting out a bike today that sports one. I realize I'm tilting at windmills here, but I don't care. Press-fit bottom brackets can burn in hell.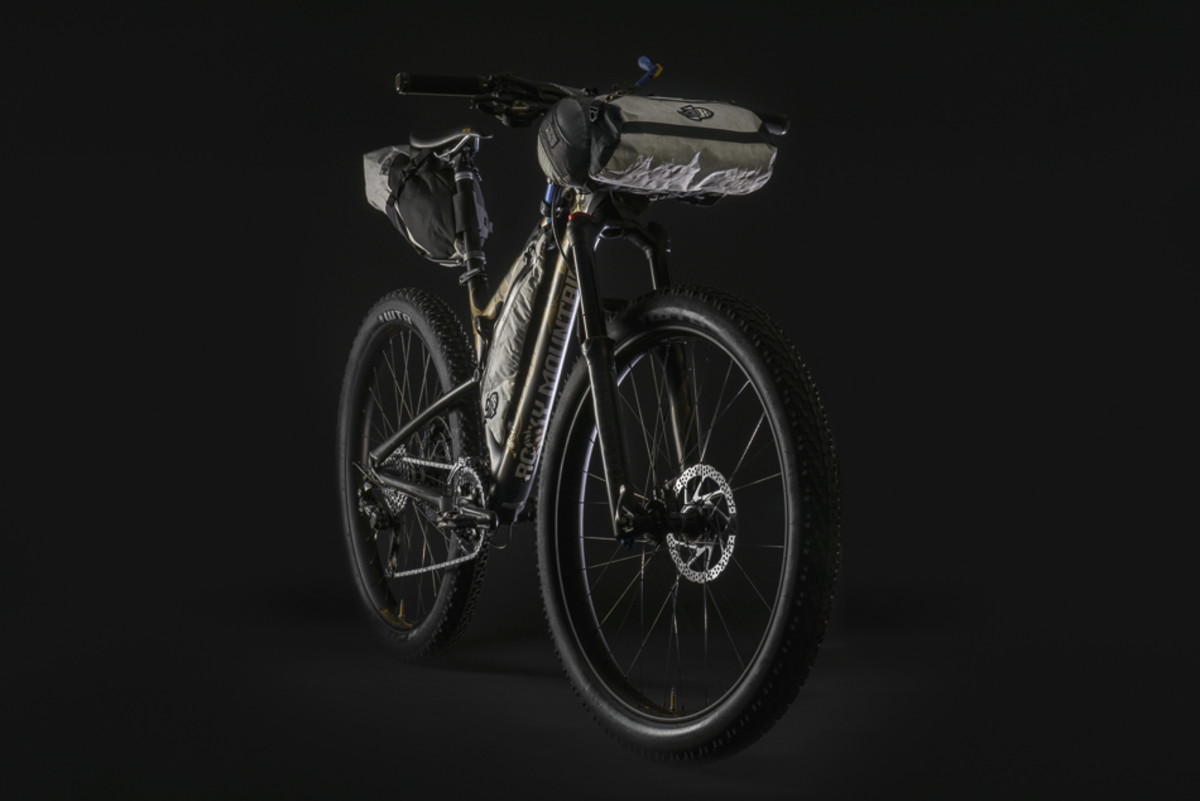 Bikepacking
Now, that I've vented some bile, let me say that if there is a trend that I actually like, it's bikepacking. When I started riding, the whole allure of mountain biking was the fact that it allowed me to escape into nature. If there's a downside to the way I ride these days, it's that I've become such a fleeting visitor to the great outdoors: an hour here, two hours over there–wow, that was a big day–six whole hours on the trail….
Bikepacking–getting out there and not coming home for a couple days or weeks–now that is something entirely different and cool. I'm glad to see the bike industry embrace it and offer up new bikes and gear that make spending the night out there a bit easier.
Related:
The Web Monkey Speaks: Pixelated Presence
The Web Monkey Speaks: Creeping Death