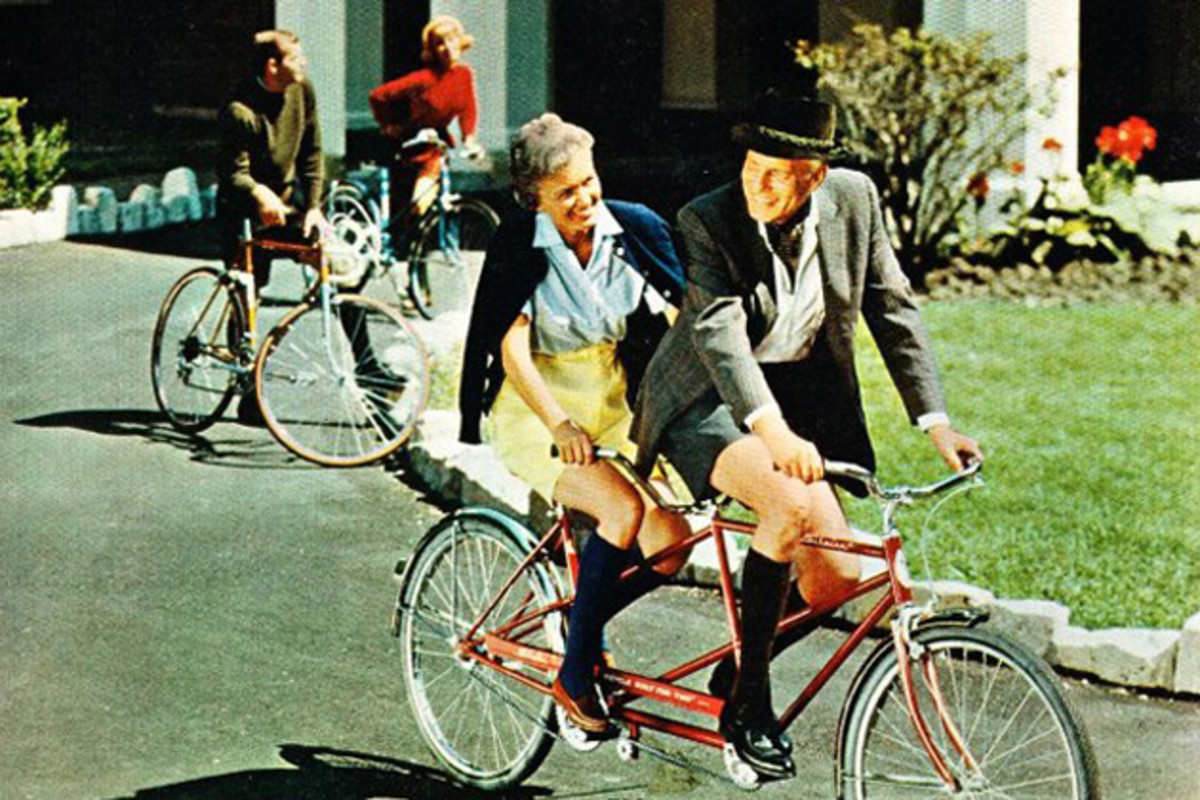 Where, exactly, was the tipping point? It's hard to say. Experts on the subject suggest that it was Bradley Wiggins' choice of sockwear in the 2013 Giro d'Italia that tipped the scales and ushered forth this vile era of long socks. More knowledgeable scholars point to Lance Armstrong's daring use of mid-length socks in his many Tour wins (the doping overshadowed the socks, but they were there).
I personally remember trying to dismiss calf-high foot condoms as just another lame-ass hipster trend somewhere around the turn of the millennium. But this much is certain, for nearly a century cyclists from every corner of the world recognized this universal truth: a sock that extended beyond the rider's ankle was a very bad idea. Very bad.
Democrat and Republican, head hunter and vegetarian, puritan and porn star–we were all on board with what cycling socks should look like.
But that was then and this is now–a now full of really stupid-looking socks.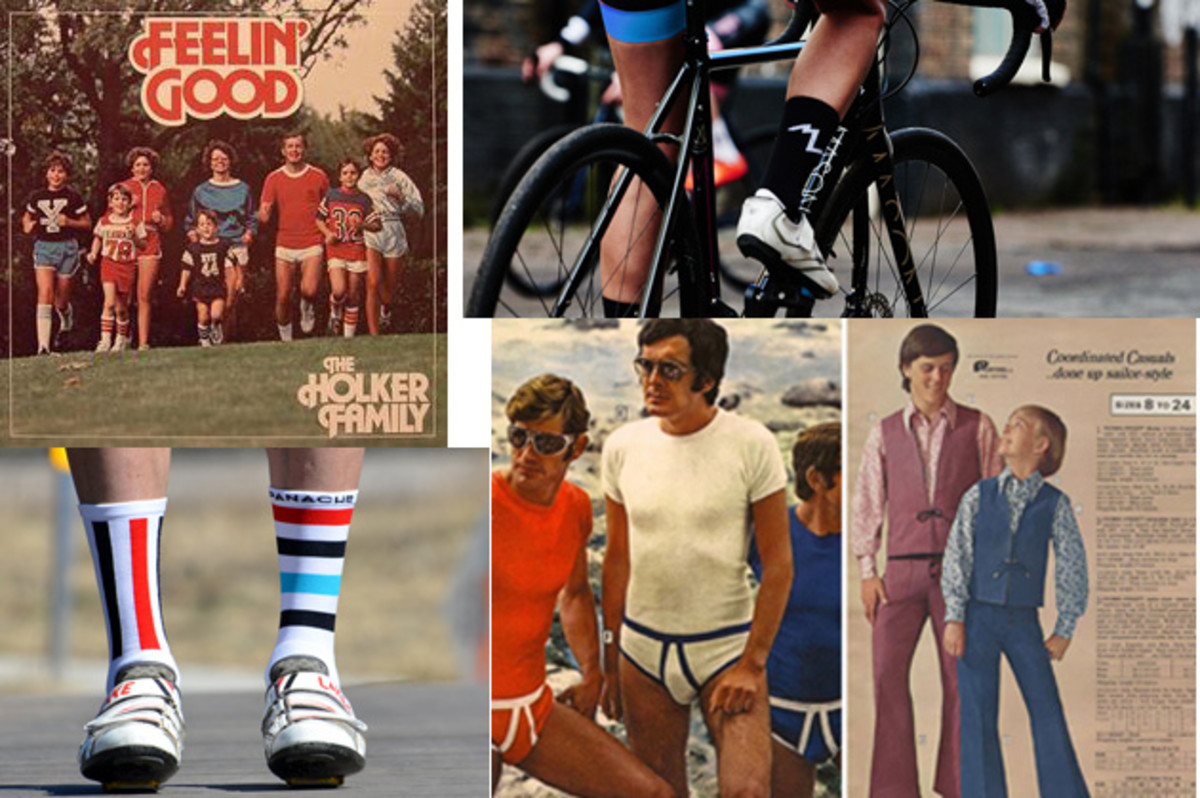 Your heros wore the right ones
Grame Obree didn't even need socks when he smashed the world's one-hour record, whilst pedaling a washing machine at warp chicken. Eddy Merckx wiped his ass with the rest of the world–for nearly a decade straight–and his socks barely poked above his ankle the whole damn time. Joe Murray, John Tomac, Nico Vouilloz, Anne-Caroline Chausson…the list of short-sock adherents is a veritable who's who of the most dominant racers of all time.
A cuff length of three centimeters was good enough for them, but it's not good enough for you? Really?
Just who the hell do you think you are?
Creeping death
I found myself looking down the other day while grunting up a climb and had to wince: When the hell did I start wearing socks that nearly reached my knees? Yes, I realize I should know the answer to that question, but slinky, black socks have been the bike industry's version of the handshake for decades now. Calf-high, black socks, in turn, are an infectious disease that opportunistically rides shotgun on that handshake. If you've attended a cycling event in the past five years, you've likely become an unwitting carrier of the plague. A veritable Typhoid Mary of kook-style. Go ahead. Check your sock drawer. Odds are good you'll find a few pair lurking in there that you didn't even know you had.
Congratulations, you look like a total dick.
Can't we at least talk about this?
How did this all happen? I guess that's what I want to know. Normally, when you have a societal shift on this scale–nothing shy of a sea change–there's some sort of public discussion, some forum where we debate the pros and cons. Are genetically-modified foods safe? Should we give a damn about polar bears eating polar bears? Should TV Land have yanked The Dukes of Hazzard off the airwaves? Serious questions deserve serious consideration.
But that didn't happen with long socks. I don't remember anyone–anyone–saying that the socks, which so valiantly served our forefathers just weren't cutting it anymore. No one ever finished a race and blamed their short socks for their inability to make the podium. Nor were message forums aflame with duty-shirking office workers, raging that short socks were too aero or lightweight for the blue collar, salt-of-the-earth rider.
One day, we just all woke up and discovered that the only socks on sale at the local bike shop were the same ones on sale at the local golf pro shop. How is that not problematic? You can't just spring that shit on the world without some kind of discussion or, at the very least, a warning.
Been there, loathed that
I understand that some of you might be asking yourselves if, perhaps, I'm making much ado of nothing. Cycling, as a sport, looks ridiculous. You can add flames to your codpiece or a skull-and-crossbones insignia to your leotard, but at the end of the day, cycling kits are ridiculous. It's inescapable. The Gods of Cycling demand that we sacrifice our dignity in exchange for clothes that actually feel good when you're pedaling for hours on end. Most of us are simply grateful that we're not dressed in cricket player pajamas or cable-knit sweaters and slacks. It could be worse. That's what I tell myself anyway.
In light of the utter ridiculousness of cycling fashion, you might argue that we should just let this long-sock thing slide. I've considered staying silent and going with the flow, but when a man is drowning, you don't throw a bucket of water on him. You have an obligation to help. This sock thing is a lot like that.
We have a duty here. All of us. Join me. Resist long socks. Before it's too late.
Related:
The Web Monkey Speaks: Circulus, Where are You?