You can learn a surprising amount about a culture by watching its cinema. Consider Highlander. The movie debuted in 1986 and it is just 110 minutes of cheese-laden crazy, but the film also underscores something important about modern culture. No, really, I'm serious.
Highlander's storyline is fairly straightforward: there are a handful of people on earth who happen to be immortal, right up until the moment you chop off their heads. These immortals, apparently, feel compelled to hunt one another down through the centuries and decapitate away until only one remains. This, ultimately, is the movie's big premise: there can be only one.
It kind of makes sense. I guess. Until you actually watch a few minutes of it.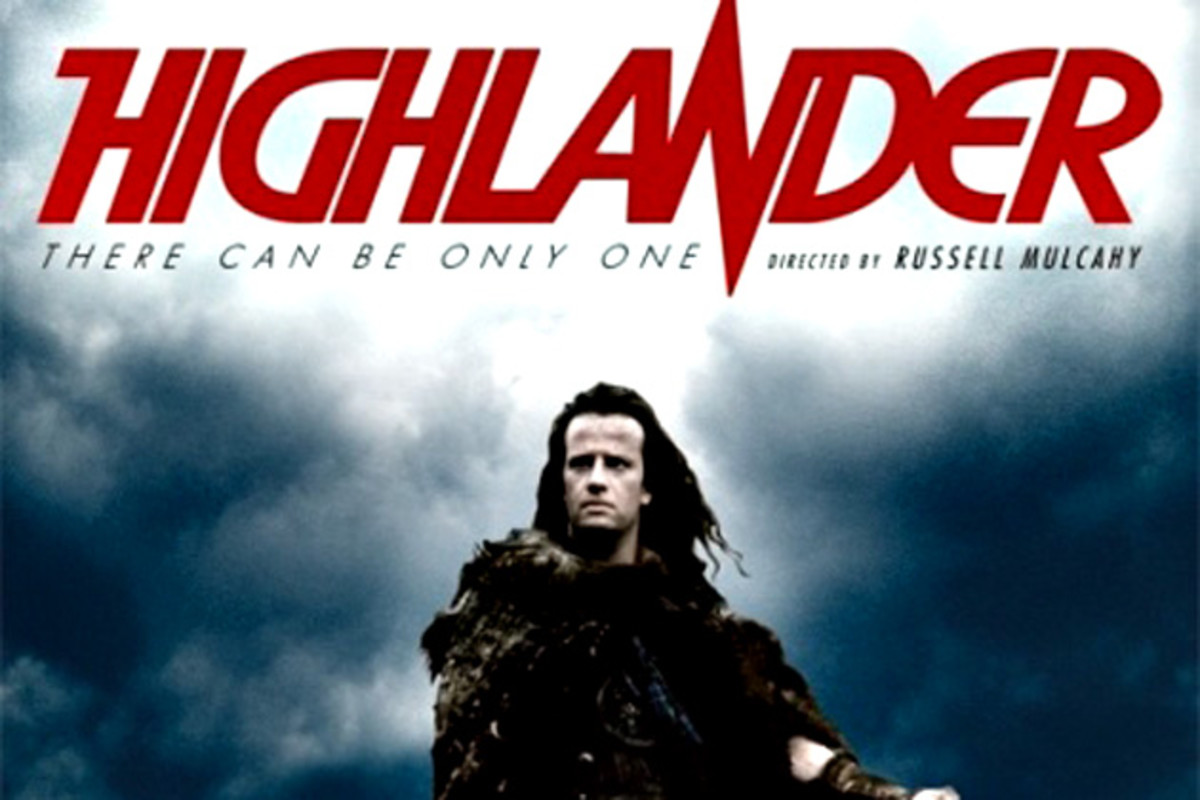 The film's protagonist is a Scottish highlander played by a guy (Christopher Lambert) who sounds decidedly Cajun. His best friend (Sean Connery) is a surprisingly white, ancient Egyptian named Juan Sánchez Villa-Lobos Ramírez who, go figure, sounds just like James Bond.
But that's just the skimming the surface of the whatthef@ck… What's really odd about Highlander is its core premise.
There can be only one.
Really? Why?
Let's play this out in our heads for a second: you can live forever in peace or…you can spend hundreds of years finding and fighting other people who want to (and in all probability, will) lop your head off.
Uh, is that actually a choice? Even at the age of 14, I found myself thinking, "Why don't you all just meet up for a beer and agree to not chop each others heads off? That way, you all live forever. I mean, there are only a couple dozen of you guys on earth—there's plenty of dirt to share. This way, you all get one big paid holiday and no one is the wiser. Everyone wins."
I admit, my workaround doesn't make for a great movie—it's devoid of kick-ass sword fights, but it seems the obvious choice to me. But here's the thing—Highlander's "only one", winner-takes-all premise made sense to millions of moviegoers because that's how a lot of people think. There can be only one "right" opinion. One "greatest nation on earth." One "sexiest woman alive." And, to finally get to the damn point, one "best bike."
JUST PICK THE WINNER, DAMMIT!
I was talking to a guy last week who mentioned that some people think Bike's Bible of Bike Tests issue ain't worth the paper it's printed on because we don't pick one, overall "winner." The argument is that if we don't have the balls to pick the best bike, we're just being spineless and indecisive.
I considered that comment for a moment and then I wanted to punch the critic in the throat.
Look, it'd be easy to select a single winner. It'd probably also be profitable as all hell. After all, that kind of headline sells magazines like crazy. It sounds definitive. It sounds confident. It sounds like you're getting the straight dope from some straight shooters.
There's just one problem: it's also bullshit.
Clearly, each editor has his or her favorite bike—in fact, each of us picks our favorite model in the issue and writes why it sucked to send it back to the manufacturer. If you want to know what a particular editor loves, it's there in the issue. Read it.
But we're not going to tell you that there is a single bike that was somehow the winner.
THE BEST? FOR WHO? FOR WHERE? FOR WHAT STYLE?
For starters, we don't all agree on what "the best" means. Each of us at Bike is a very different rider. We live in different parts of the country. We possess very different riding styles. Disagreement over favorite bikes is the norm. What's rare is when a couple of us actually agree.
What's the best bike? That's a meaningless question, even when you try and narrow it down to a particular niche, like enduro. The best enduro bike? Well, do you want an all-purpose bike that climbs as well as it descends? Or are you looking for something that's heavily biased toward downhilling? Something in between? Are you a mechanic who hates dealing with proprietary parts or are you the kind of person who places more of a premium on having the lightest and stiffest set up, even if that means occasionally dropping a bike off at the local shop when the custom fork goes shitty and requires some bizarre tool and mystery widget to make everything happy and shiny again? I've ridden with both kinds of riders. Neither one of them is wrong. They just have different priorities and, no surprise; they're going to like different bikes.
Here's another example: there are people who will always gravitate towards hardtails for cross-country riding. They argue that a hardtail is simply the lightest, simplest, least problem-prone tool for dicing it up. I, on the other hand, look at a hardtail and see nothing more than a prostate-pounding machine. Full-suspension designs have progressed to such a degree (in terms of efficiency) that they absolutely outpace hard tails on chunky climbs.
So, which is the "right" opinion? There isn't one. Maybe one rider lives someplace where the trails are relatively buff. A hardtail makes all the sense in that kind of world. I just don't happen to ride trails like that. I need a different kind of cross-country bike–the kind with suspension.
In short, there is no single "best" bike. What is the best bike? For who? For where? For what kind of riding style? For what season? Picking a single winner sounds confident and authoritative, but it's really just shortsighted.
THE WHEAT AND THE CHAFF
When a product tester is doing their job well, they aren't telling you which bike is best, they are telling you what kind of rider is best suited for that bike. That's a very different kind of review.
People may want us to vomit up black and white answers, but if you are doing this bike-review thing correctly, what you are actually doing is identifying all the gray. I know, that doesn't sound badass at all. It sounds wishy-washy. As a writer, you sound like you know your shit when you come out guns-a-blazin' and declare a single winner in your "shoot out." You can even make it seem more convincing by creating a little ranking system with stars or, if you live in Germany, by strapping a bike to a testing machine that declares one bike the winner. I mean, if the computer thinks it's best, it has to be the best, right?
What a load of dung.
So, read these reviews carefully. Take everything with a pound of salt. If the reviewer is just relying on catalog copy or paraphrasing complex theories about suspension rates, buyer beware. If, on the other hand, it sounds like the tester took the time to set the bike up properly, was willing to futz with the set up and ask questions, it's probably worth reading. Are they pointing out pros and cons or are they just pounding their chest and trying to sound like the voice of God?
And, above all, don't buy a bike because it received a great review from anyone at any magazine or website. It doesn't really matter what any one of us editors thinks of a bike. We aren't you. You're opinion is the only one that matters when you're buying a bike. Get some saddle time. Ride the thing yourself.
There can be only one? Screw that. The best bike is the bike that suits you best. End of story.