By Vernon Felton
I've avoided doing one of these "best of the year" columns because it seems like just so much navel gazing, but then I remembered that I've already used this spaced to explore my nipple chafing problems, my hatred for lawnmowers and my love of Ronnie James Dio, so, clearly, I've already committed that particular sin. Here, then, are some of the things I loved this year.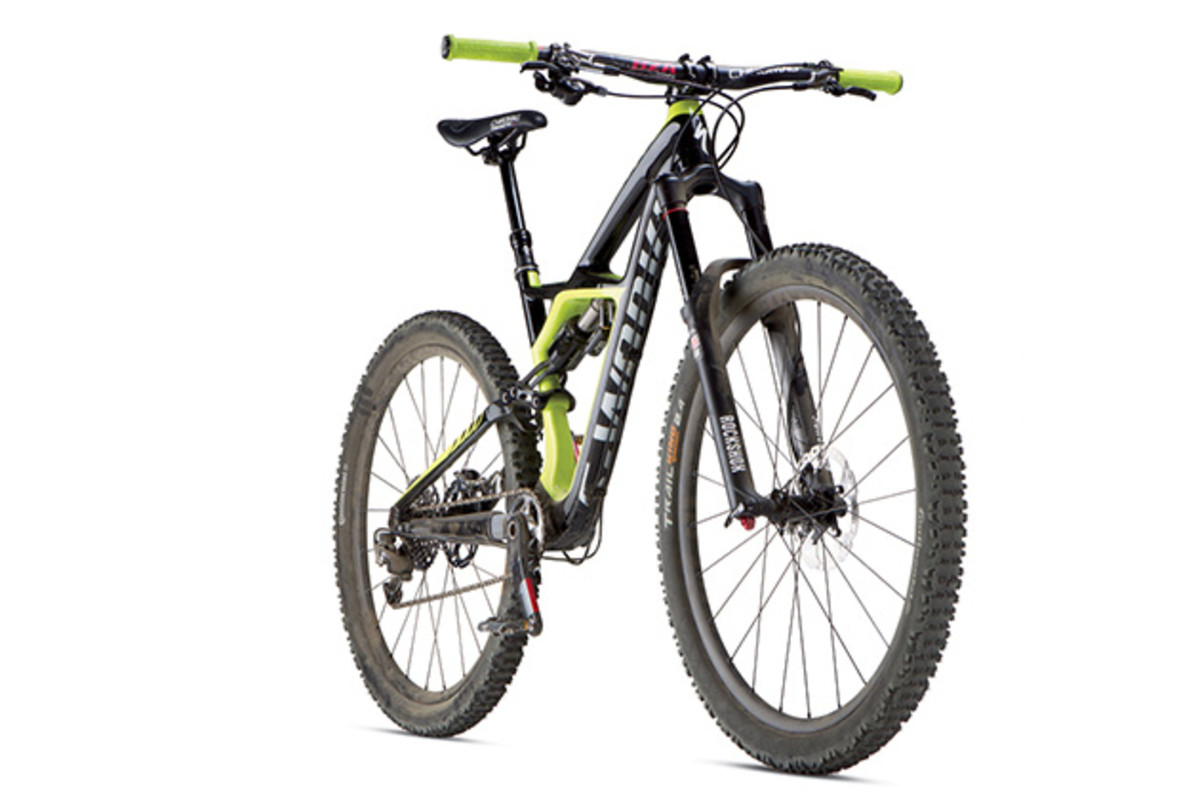 Specialized Enduro 29er
First off, if you are going to start slagging this bike on the grounds that it has wagon wheels and, therefore, must ride like a dyslexic tractor trailer, you need to just stop right now, sign out of the message board forum and ride one of these things. The Enduro 29er has a shorter rear end than most 26er all-mountain bikes and, most crucially, it just flat out rocks in places that 29ers aren't supposed to rock.
The Enduro 29er is the cold fusion, the unicorn, the impossible made possible. Is it the best bike? There is no such thing—everyone wants something different from their bikes and we're fortunate to live in an era that provides bikes in a million different flavors. The Enduro 29er, however, simply does all the things that 29ers are supposed to do (awesome rollover, carries momentum like a champ, etc.) without—crazily—also being saddled with the lethargic shopping-cart handling that ailed so many 29ers of the past.
I realize that everyone has a hard-on for 650b ("27.5″) right now and if you like 26, then you'll like 650b because it's basically the same wheel size. In fact, let's just officially re-name that tweener wheelsize "26-plus." Sorry, but after a couple years of riding a ton of those things, I can say that with no reservations whatsoever. Since I also like 26, I have no problem with how 650b bikes ride. The Enduro 29er, however, cracks open a giant can of industrial-strength whup ass and shows that big wheels still have serious untapped potential. The Trek Remedy 29er is another representative of this rarified elite. Why aren't there more awesome long-travel 29ers out there? Because it's hard as hell to design a 29er with this much travel, room for big tires and still give it a short rear center. Notice that I said "hard" but not "impossible"…this bike proves that point.
I've ridden the Enduro 29er plenty now and am struggling to understand why more people aren't flocking to this thing…other than because of the perception that 29ers are, like, so 2013. Whatever. You might prefer the smaller wheeled Enduro (we tested both versions in the upcoming Bible of Bike Tests issue), but you really, really should give this thing a try. Okay, I'm climbing down from my soapbox now…
Check out last year's Bible of Bike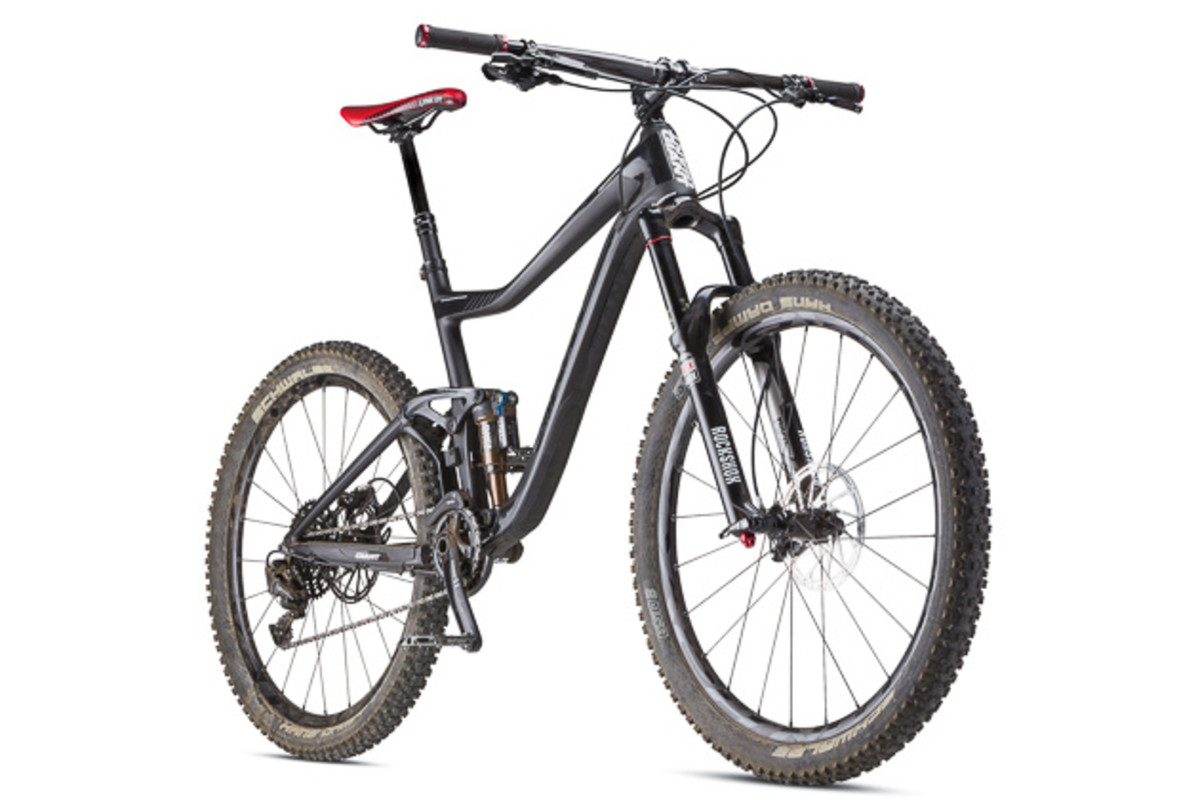 Giant Trance Advanced SX
Yup, I've given a lot of love to this bike (choosing it as my 2014 Dream Bike). I have mine set up on the burlier end of the spectrum, but it's still light enough for all-day rides of any flavor. There are a few better climbers out there, but the Trance Advanced SX is no slouch when it's time to gain elevation and it boasts excellent traction. When it's time to descend, it's right there in the mix alongside the best of the breed.
Sadly, the Trance Advanced SX doesn't exist in 2015. This model was sort of a stopgap measure for 2014…a mid-travel brawler that took the place of the Reign as Giant continued to develop that particular model. With the advent of the all-new Reign, this SX model has rolled off into the sunset. I'm sad to see this model go. I've ridden the 2015 Reign (it's also a contender in the Bible of Bike Tests issue) and have to admit that it does possess some nice touches that I wish this bike also had (shorter rear end, cleaner lines, better standover clearance). Of course, you can make your own Advanced SX model by slapping on a 160-millimeter travel fork and a Fox Float X rear shock, but I'm guessing that there will be a few riders in 2015 wishing this all-black beauty was still an offering.
SmartWool Men's NTS Micro 150 Tee
I never really could figure out why some people got all hot and bothered about wool jerseys. A jersey is a jersey, right? Nope. A good wool jersey keeps you warm when you're drenched during one of those pissing-rain days when, really, it might have actually made more sense to stay home and just do your taxes on time. Wool jerseys, however, cost a bundle. I've been running the same $70 SmartWool Micro Tee for about eight years now and the very basic t-shirt simply rules in all conditions. It's crazy comfortable, never develops a funk and has saved my ass on more miserable days in the saddle than I can remember. Yeah, it lacks a front zipper and rear pockets, but as a truly breathable base layer, it's unbeatable.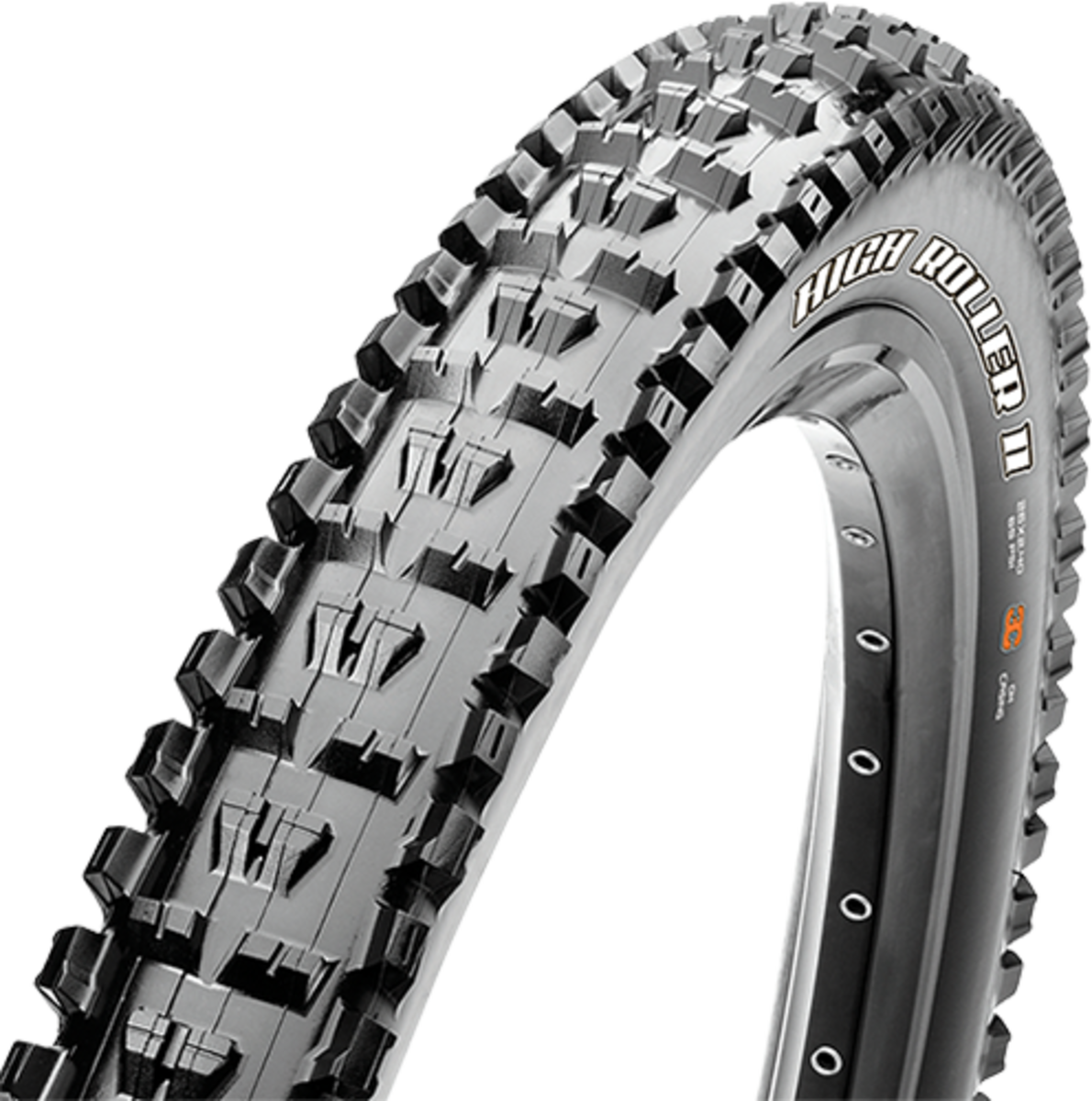 Maxxis High Roller II
It's not as if this is a brand new tire—I just like it. A lot. I prefer it on the back of my bike, with something like a Minion DHF up front, but I can happily run it front and rear as well. For a big tire with good bite, it rolls along pretty damn well. If I have to cover big miles, I'm probably going to go with something like an Ardent 2.4 or the Super Duty Hans Dampfs, but the High Roller II is surprisingly good in a wide range of riding conditions and holds up well to abuse.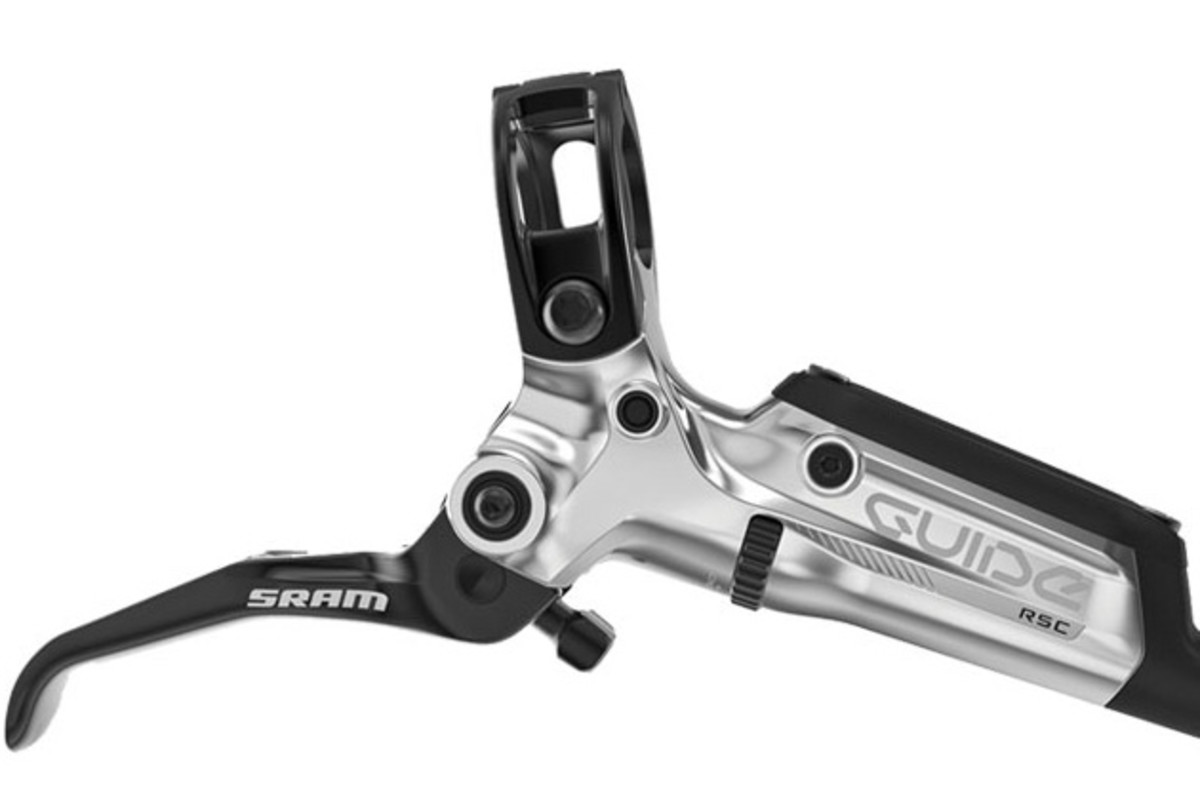 SRAM Guide RSC Brakes
I'll come right out and say it: I like Avid Elixirs. That is, when they're working, I love them. I love the lever feel. I love the power, the modulation. I, like most everyone else, never liked bleeding my Elixirs. I was curious, then, when SRAM unveiled the Guide—part Juicy, part Elixir…this was a brake I wanted to like. And, about a half year into riding them, I do. I like them a lot. Great power and modulation, not a single glitch or need for a bleed to date. The reach-adjust knob feels a bit chintzy, but I love everything else about this stopper. This is my favorite brake, bar none.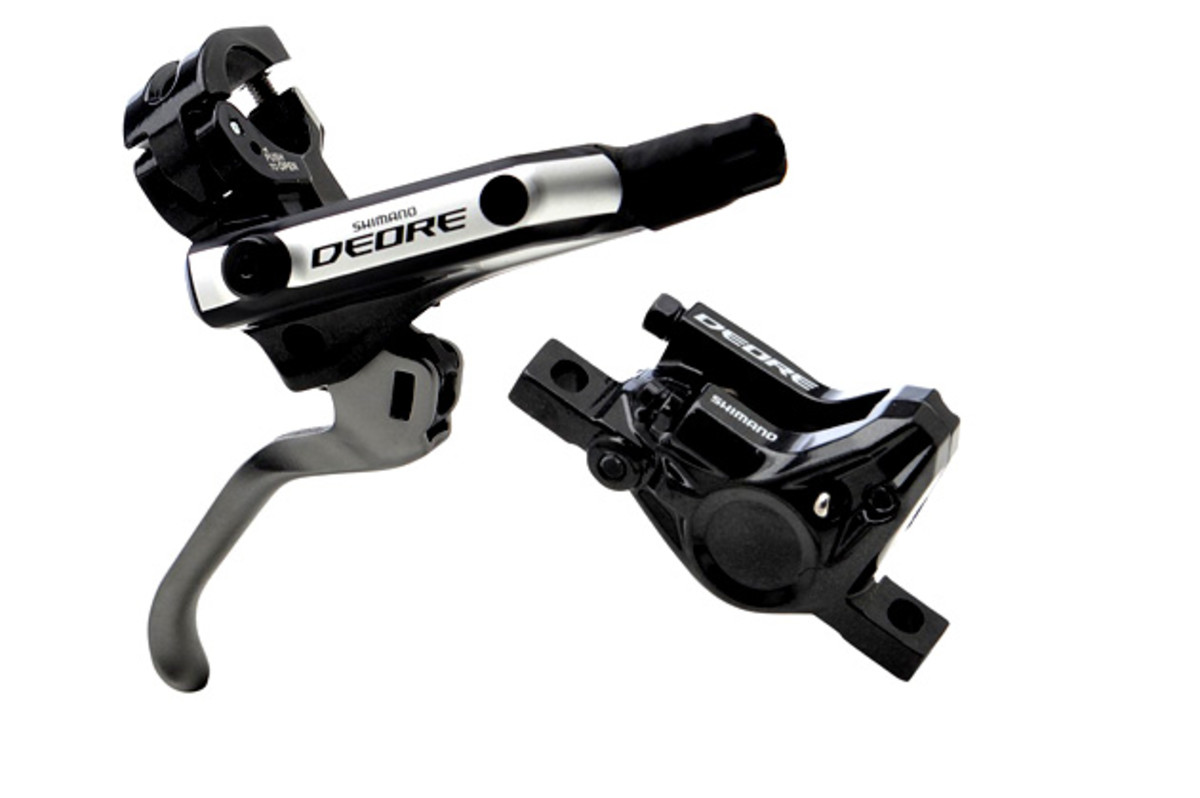 Shimano Deore Brakes
If price is no option, I'd immediately gravitate to the SRAM Guide RSC, but I'm continually astounded by how good Shimano's bargain-bin Deore brake is. This brake gets a ton of OE spec since it allows companies to splurge on forks and frames and still keep a new bike's price tag from getting stupid-expensive. Sure, the Deore is heavier and it lacks tool-free adjustability, but when it comes to actually stopping a bike on a dime and performing that most crucial of tasks over and over again, the Deore doesn't really have any competition at this price point. It ain't fancy, but it still manages to be a lot of brake for your buck.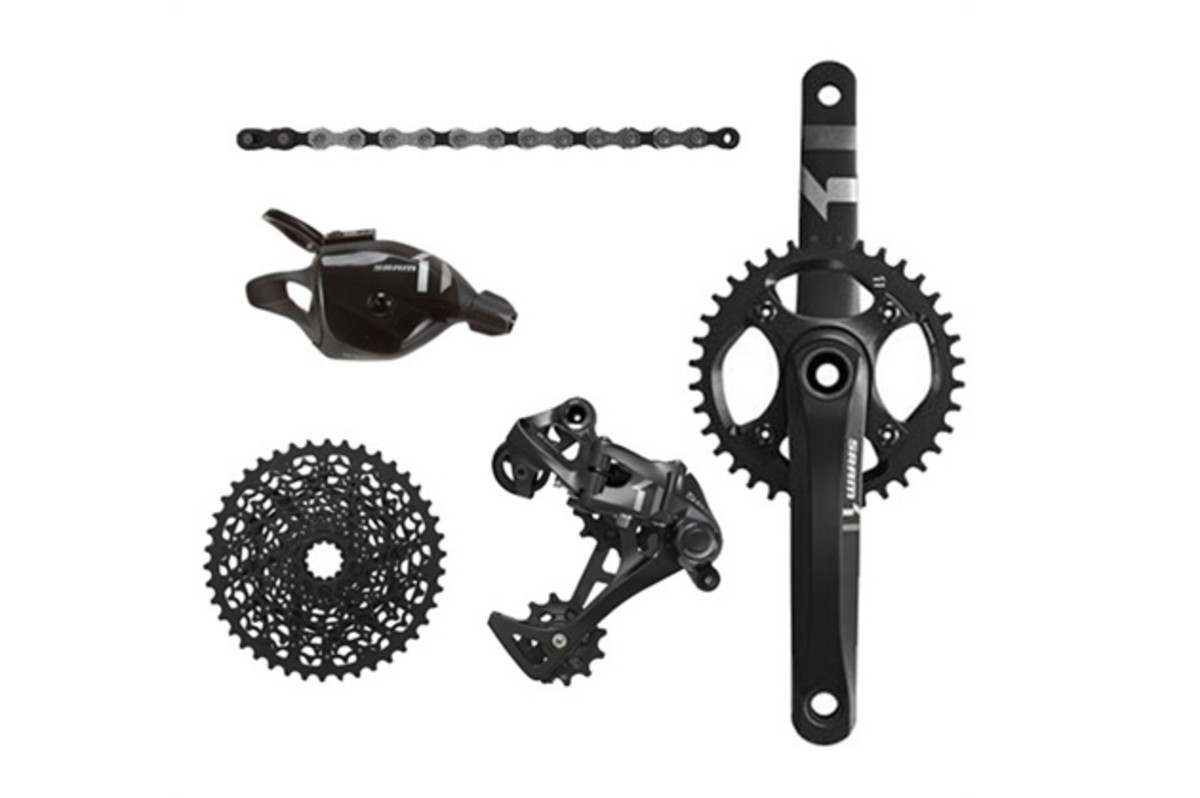 SRAM X1 Drivetrain
I'm a fan of single-ring drivetrains. I like decluttering my cockpit. I like losing the front derailleur, which I never really seemed to be able to get perfectly tuned since Shimano dumped 8-speed for 9. More importantly, I like what single-ring drivetrains are doing for frames. Front derailleurs have long been the bane of engineers who have to find a way to squeeze a front derailleur in a tiny area that grows tighter and tighter as we try and squeeze more travel and bigger tires onto bikes without giving them sprawling wheelbases. Ditch the front derailleur and you can create a frame with the short chainstays that help make a bike a blast to ride in tight conditions. Kona was one of the first companies to design frames that were intended to be 1X-specific (the Honzo blazed that ballsy trail back in 2012). Now we're seeing more companies, such as Santa Cruz, follow suit. It's a good thing.
You don't have to go SRAM to go one-by, but I do like their X1 group. While it weighs a half-pound more than the top-shelf XX1, I can't actually tell the difference between the two groups when I'm actually out riding my bike…. and X1 sells for about $500 less. Sure, it'd be nice to see SRAM pare the price down further with a more budget-based group, but in the meantime, this is what I'm riding.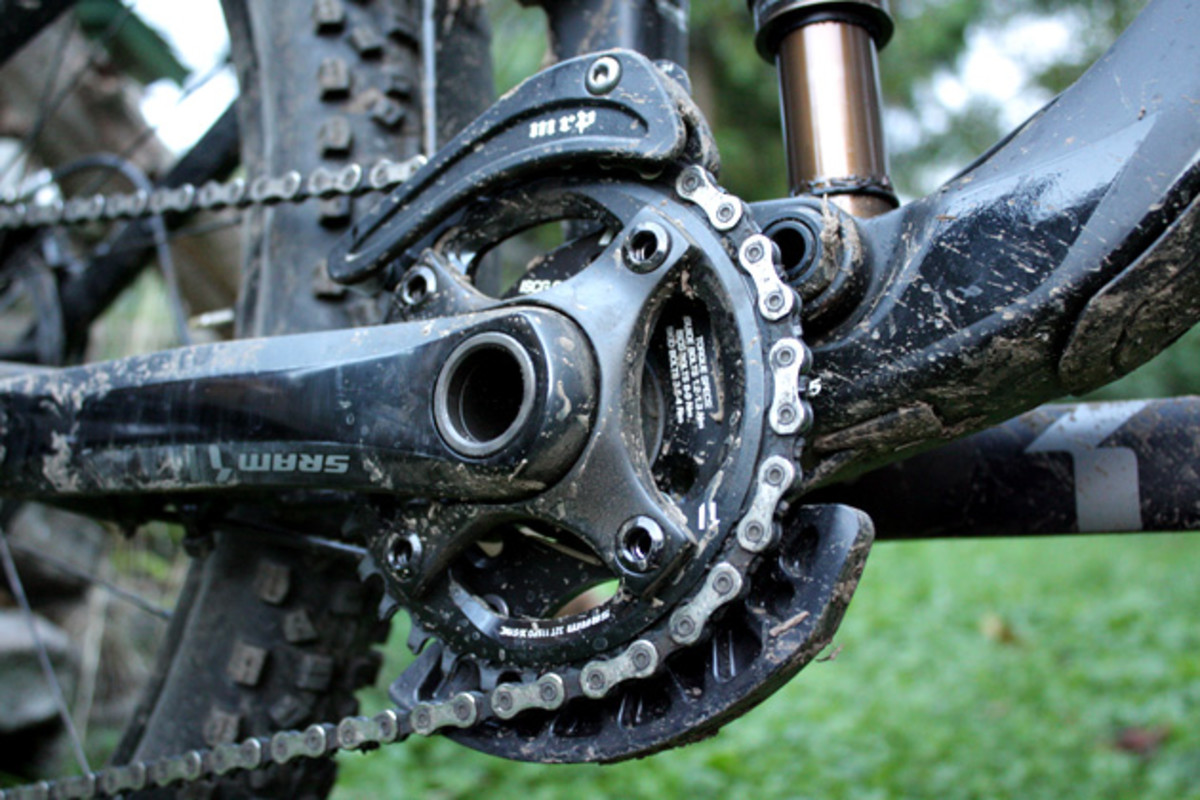 MRP AMg Chain Guide
If you ride somewhere filled with logs and big rocks, you've probably shed some tears as you manhandled your way over something scary and heard that distinctive "Skkkrrreeee!"—the screech that signals the demise of a very expensive chainring. The sound of teeth being ripped off your chainring is a brutal thing, which is why I've been running MRP's All Mountain Guide (AMg) on my front derailleur-less bikes this past year. The AMg offers a twofer to anyone opting to go the 1X route: the upper guide keeps your chain from going AWOL on rocky descents and the integrated taco–style skid takes the brunt of your mistimed encounters with things large and immovable.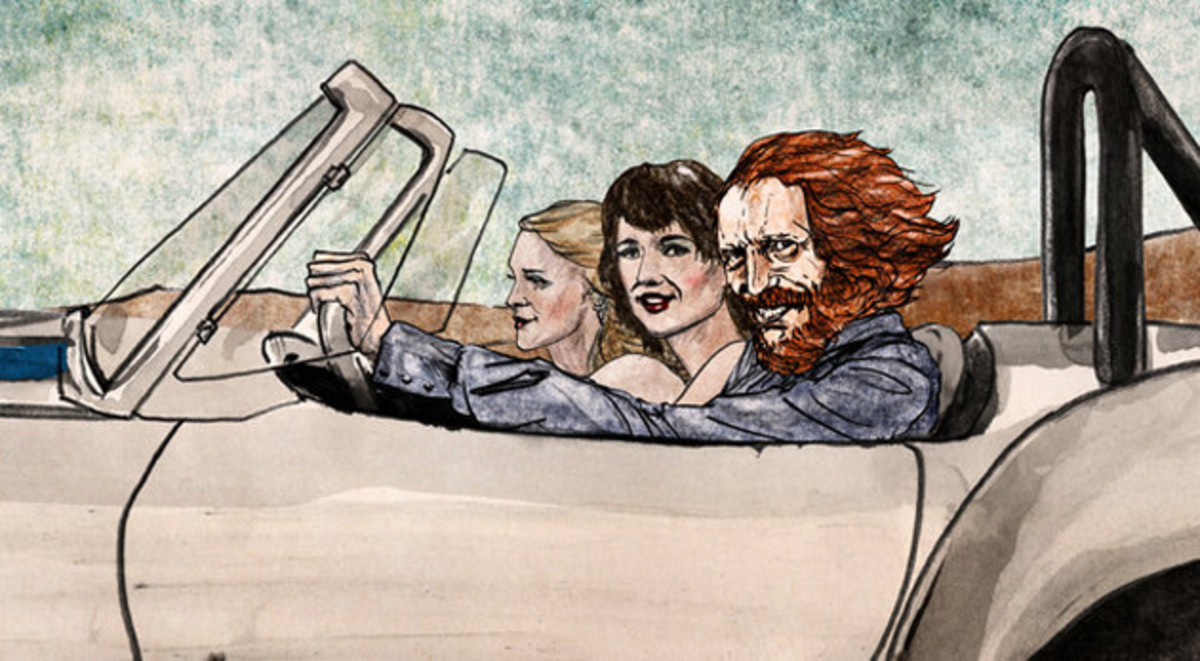 Beware of Mr. Baker
I finally got around to seeing this bio piece on Ginger Baker this year. Damn. It's not only a great rock and roll documentary, it's simply a tremendously candid overview of how one man simultaneously revolutionized an instrument and destroyed every personal relationship he ever had. Brutal. Captivating. At times hilarious and at times devastating…this is what storytelling should be.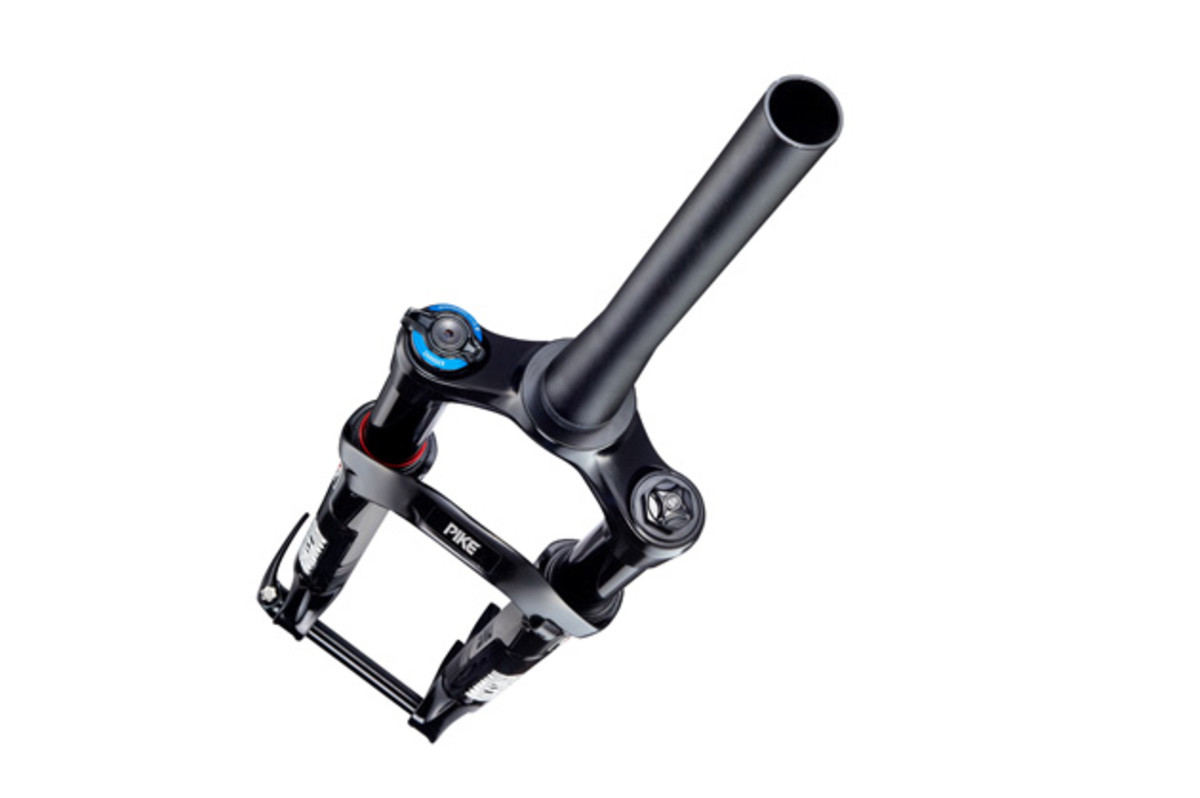 RockShox Pike
We spent a good portion of the 2014 Bible of Bike Tests videos saying something along the lines of "This bike would be perfect if it had a stouter fork on it—something like a Pike." I can only imagine the teeth gnashing, eye rolling and hair pulling that this sentence provoked in product managers. On the other hand….we had good reason to flog that particular horse. So many long-travel bikes have, in the past, been saddled with forks that sported wimpy crowns and stanchions—or, more accurately, crowns and stanchions that were better suited to shorter travel packages. The end result? A sort of schizo ride quality in which the rear end is begging for more while the front end is praying to baby Jesus for you to slow down and pick smoother lines. Never a good thing.
The Pike is a fork that remedies that problem quickly and which can be ordered (as an original equipment item) in a crazy range of travel packages to suit all sorts of bikes. It's also, simply a brilliant fork. Light, burly, reliable, smooth… Nothing is ever perfect, of course. I've had to fiddle a bit with bottomless tokens to achieve the spring rate on each Pike, but once it's dialed, this fork keeps on keeping on. It's the best thing RockShox has done in years.
The good news is that a lot more bikes are coming equipped in 2015 with Pikes spearheading the party. What about the Fox 36? The latest 36 RC2 is a great utensil with a huge range of compression-damping control and now that Fox slimmed the 36 down a bit, it's also at the Pike's fighting weight.
Pike? 36? Either way, I'm glad to see more all-mountain bikes coming equipped with "bigger" forks that feel as capable in the rough stuff as the rear suspension systems.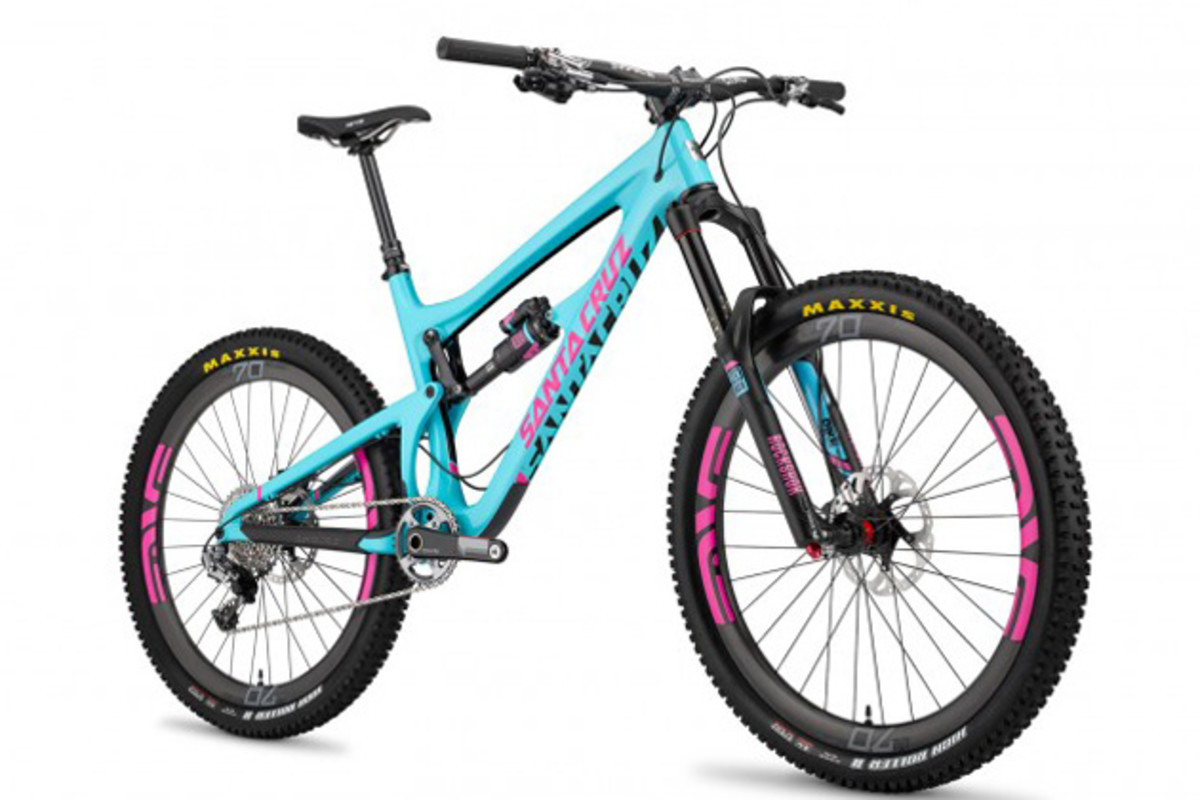 But What About….?
Why didn't I put the new Santa Cruz Nomad in here? Or the MRP Stage fork? Or the Yeti SB6c and SB5c? I hear you. This list could be a whole lot longer. I restricted it, however, to things I've ridden a fair bit and which were also released as 2014 (or earlier) models.
Thus, while I have heard a crazy amount of lunatic raving about that new Nomad, I haven't personally ridden the thing (our gear editor peed on it and makes growling noises whenever I step within 15 feet of the thing), so any quacking I did about that bike would simply be a case of me talking out of my arse. I refrained. If you asked the other editors about their favorite bikes and parts, you'd wind up (no doubt) with a totally different line-up.
Likewise, I seriously considered putting in the new Ibis, Evil and Yeti bikes, but since they are 2015 items, I left them off this year's round up. The list of amazing long-travel bikes, however, will be even longer in 2015. That's a promise.