Photos by Anthony Smith
Words by Brice Minnigh and Nicole Formosa
The annual dual slalom competition is the most-anticipated race of the Sea Otter Classic weekend for many spectators, and on the festival's 25th anniversary, the event did not disappoint. American flag-toting fans crowded both sides of the course so they could see the action up close and cheer on their favorite riders as they duked it out during heat after heat on the berm- and jump-filled course. Ultimately, 18-year-old Belgian phenom and dual slalom newcomer Martin Maes came out on top in the men's competition, while perennial podium placer Jill Kintner prevailed in the women's race. Eric Carter won the Legends race after beating former rival Shaun Palmer in the final heat.
Sea Otter 2015 Dual Slalom – In Photos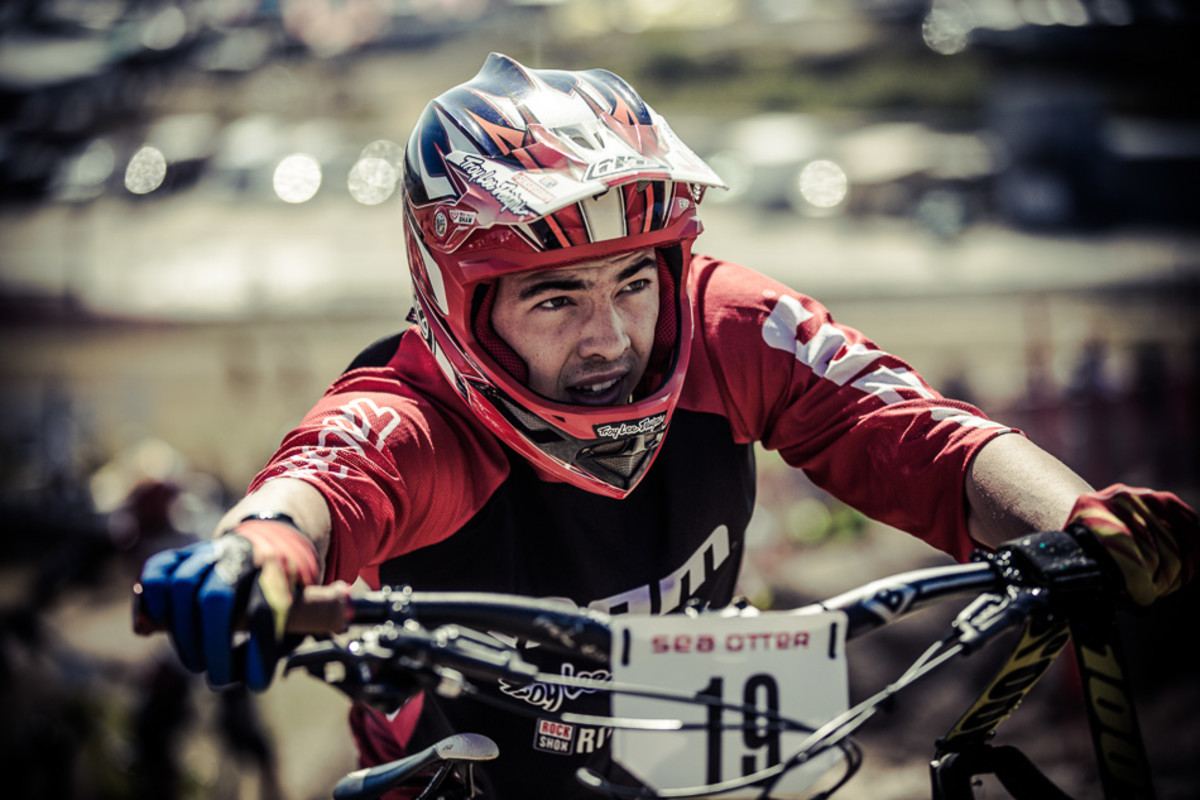 Walker Shaw's younger brother, Luca, was the number-one qualifier for the pro men's dual-slalom finals, but that didn't mean the competitors weren't viewing Walker as a serious threat.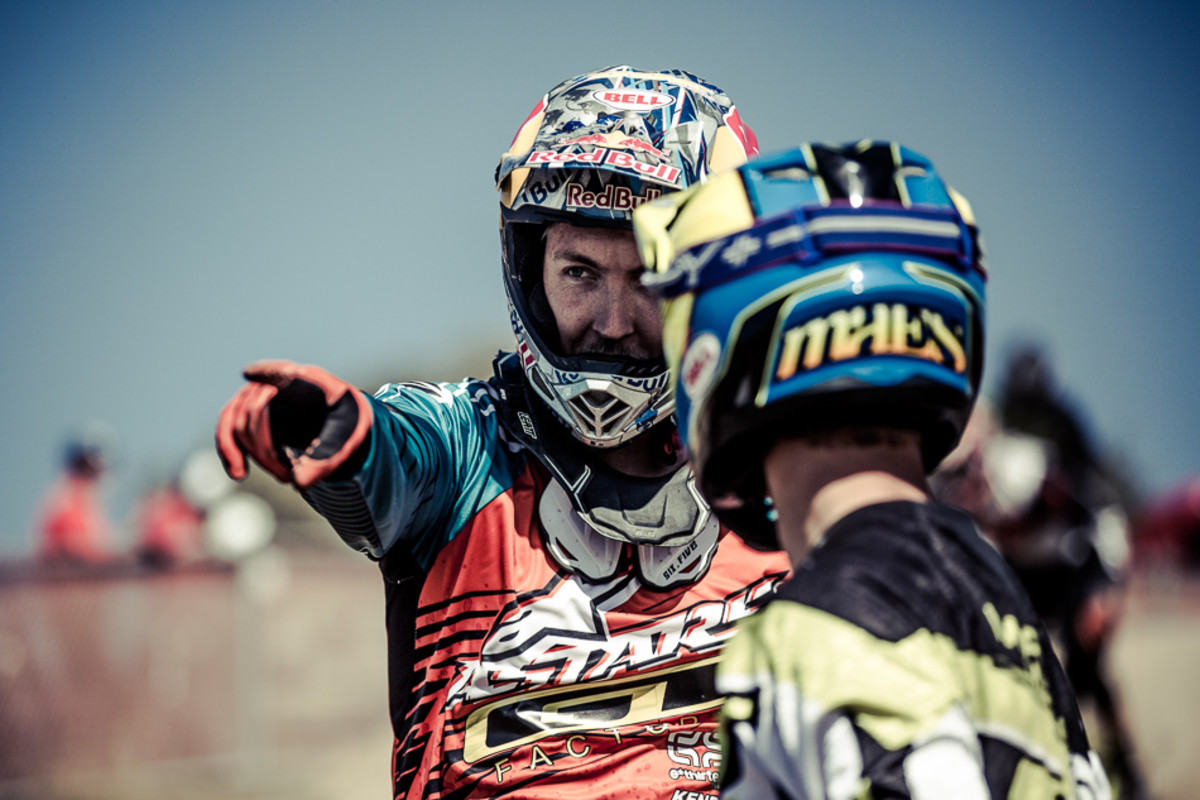 BMX Olympic silver medalist Mike Day was eager to give his young teammate, Martin Maes, advice on a rare dual-slalom race for the Belgian phenom. With Maes winning the pro men's contest, it must have been great advice.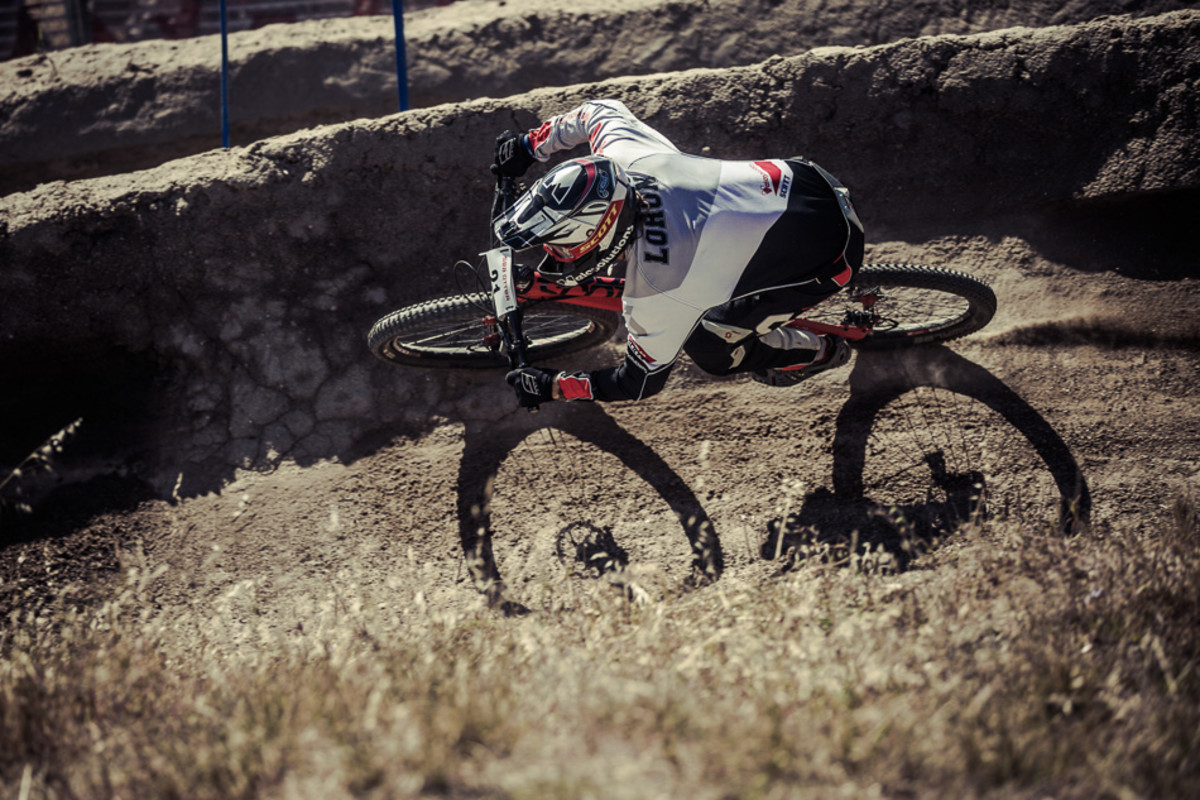 After a strong showing in several of Crankworx Rotorua's contests, Frenchman Adrien Loron was hoping his successful streak would continue, but despite solid runs he had to settle for 14th place.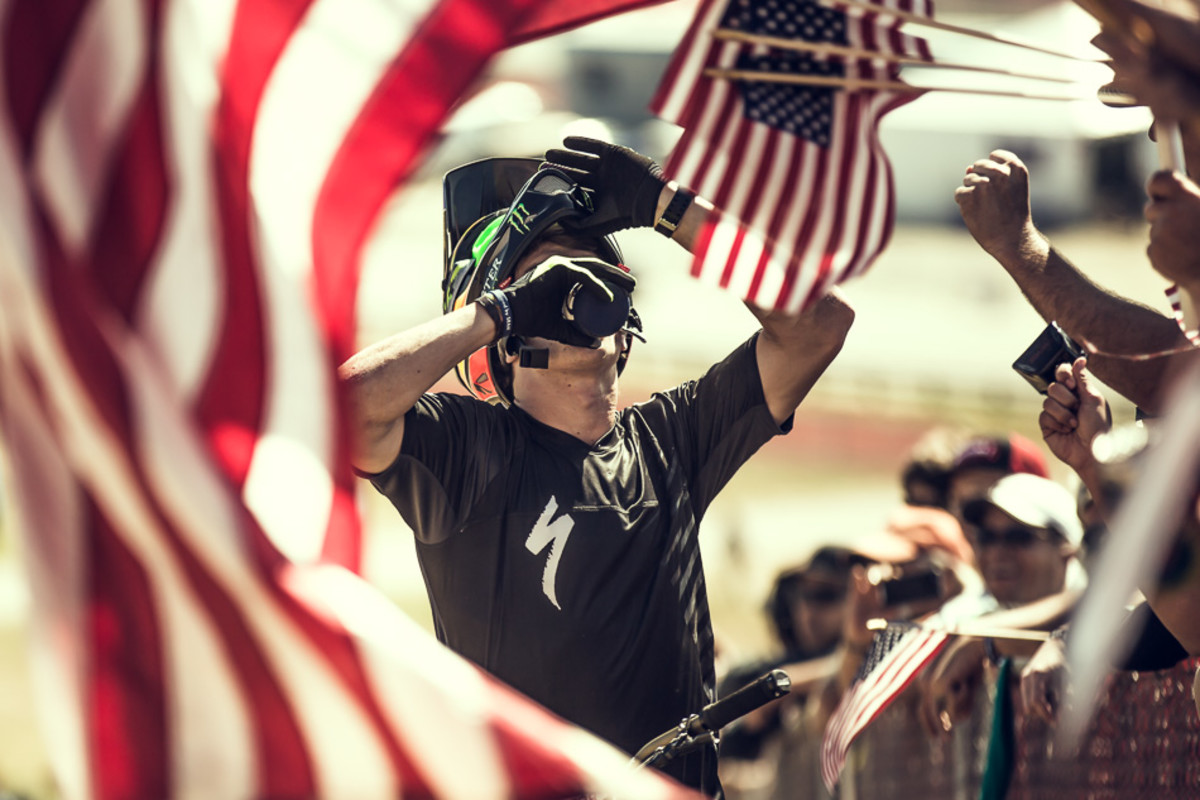 Lucky for crowd favorite Mitch Ropelato, the frothing fans were eager to show their support before the race began.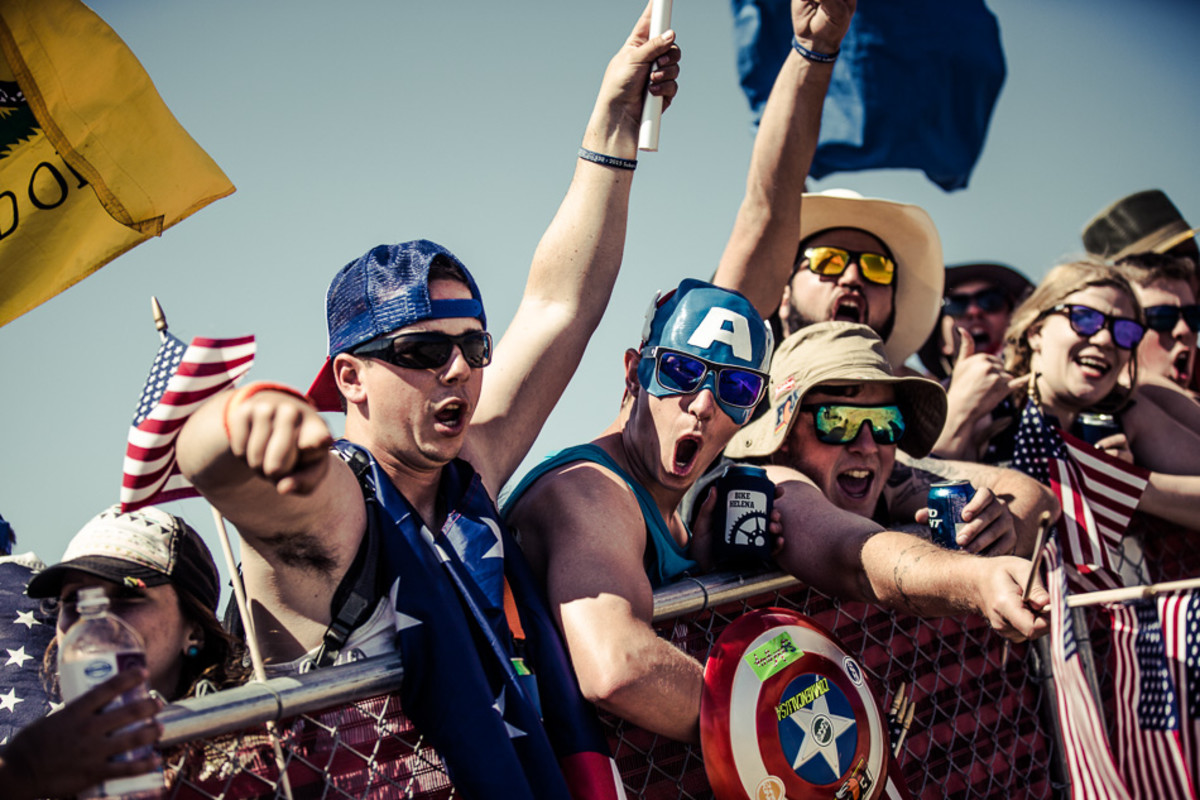 As always, the 'Merican fans were loud and proud. And Captain America was hoping for a hometown victory.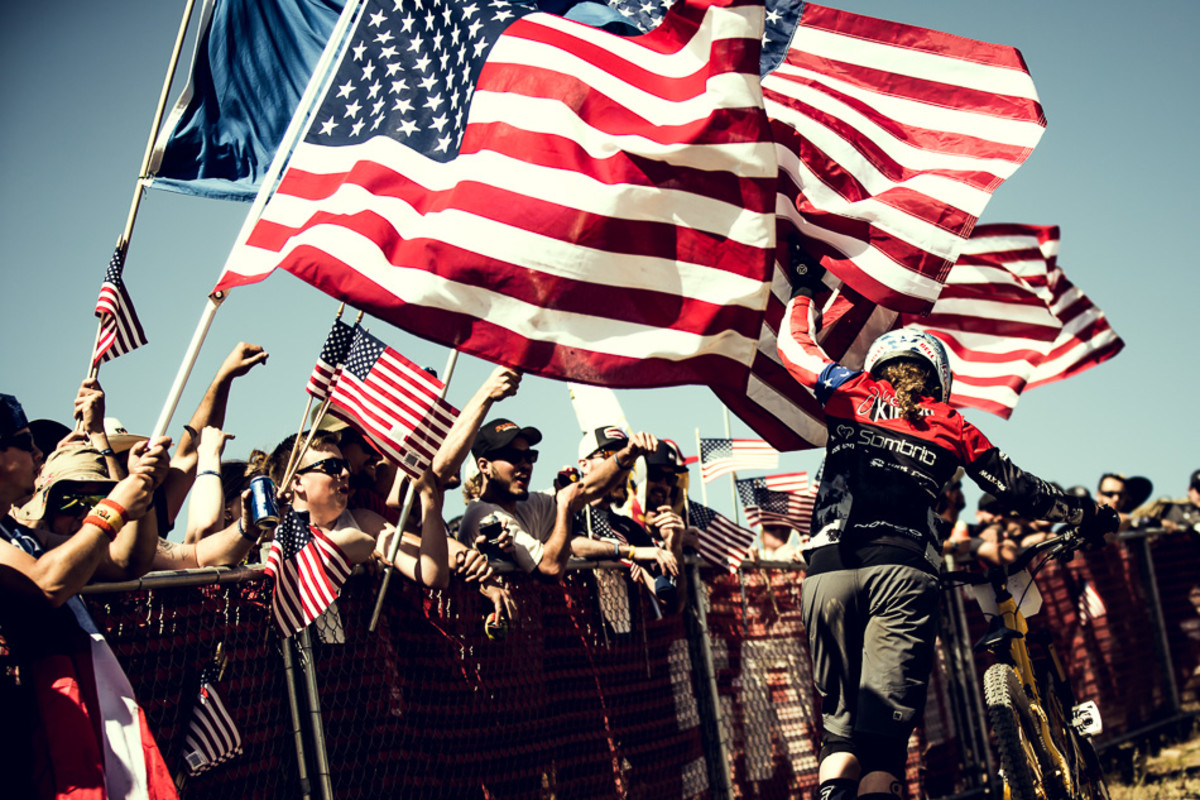 With all the U.S. flags waving during American Jill Kintner's walk to the top of the course, the female champion felt right at home.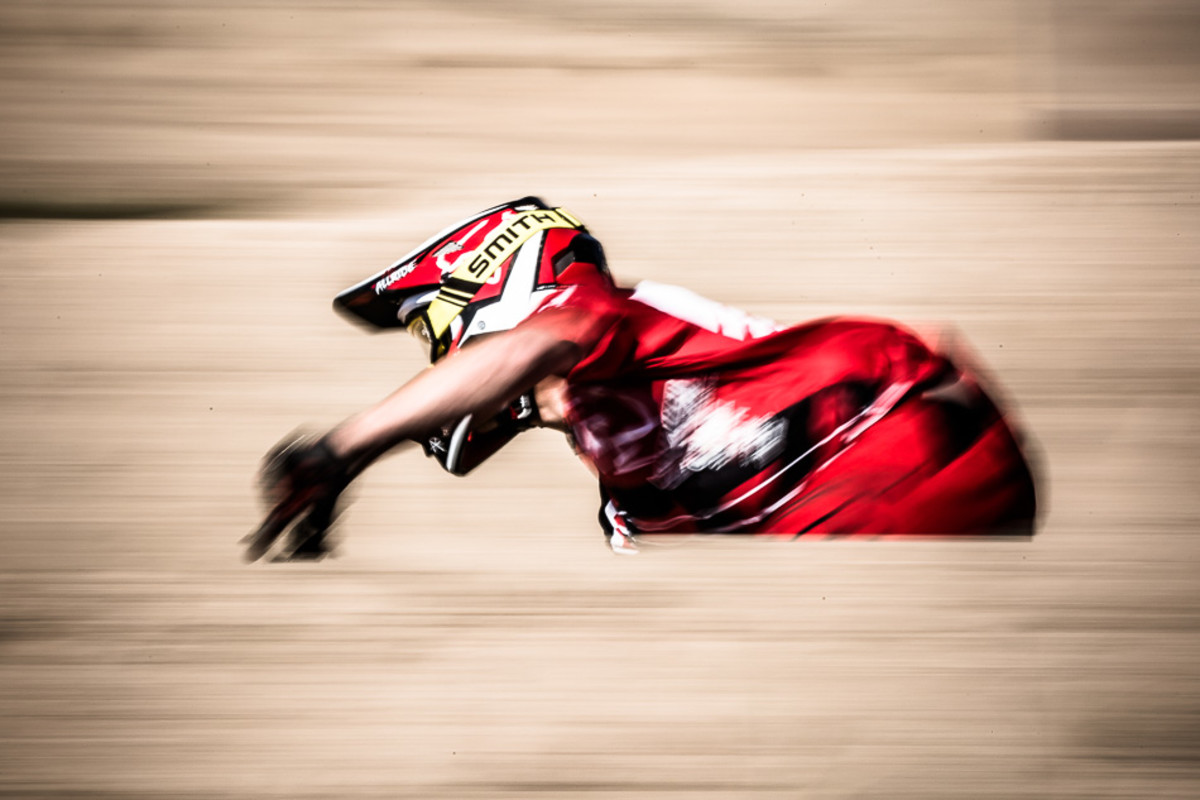 In Kirt Voreis' 20th year of racing the Sea Otter Classic, the only victory he needed was to be back on the course after being sidelined for several months due to an ankle injury.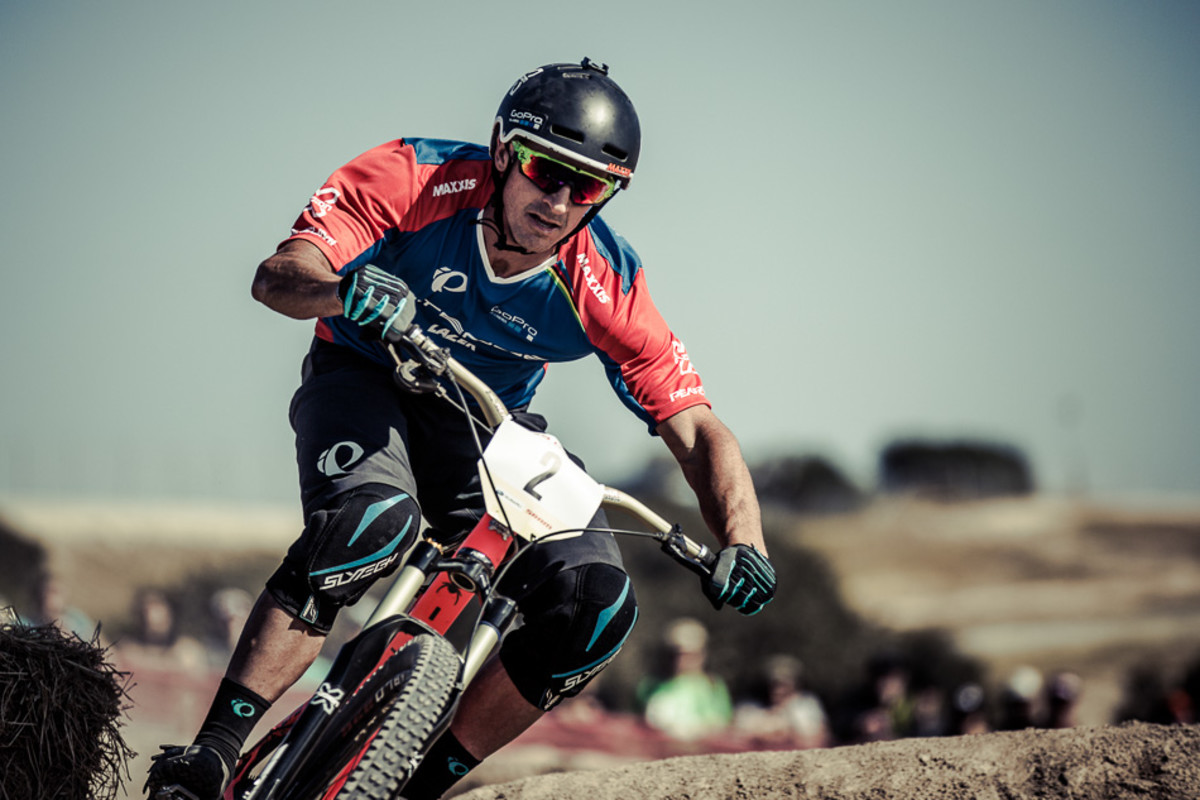 At age 43, Brian Lopes was the oldest competitor in the pro men's field, and he easily managed a 10th-place finish.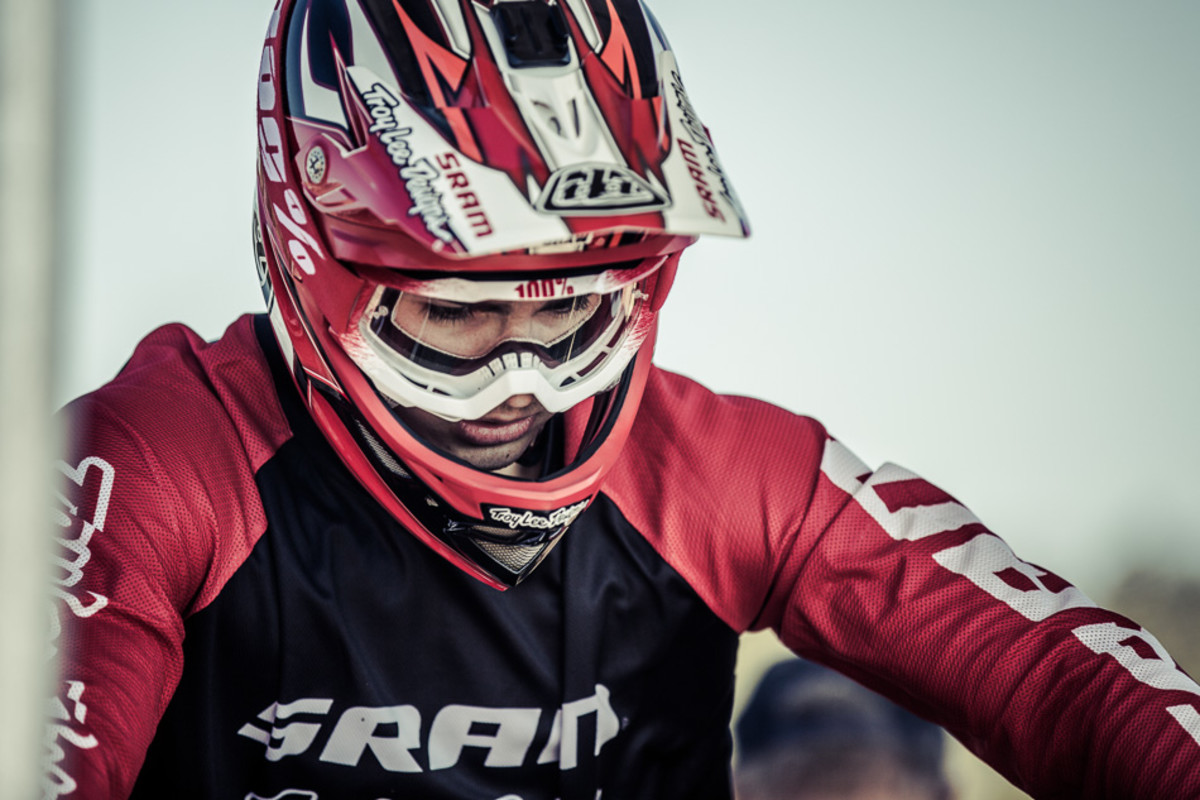 "His name is Luca. He lives on the second floor. He lives upstairs from you. Yes, we think you've seen him before."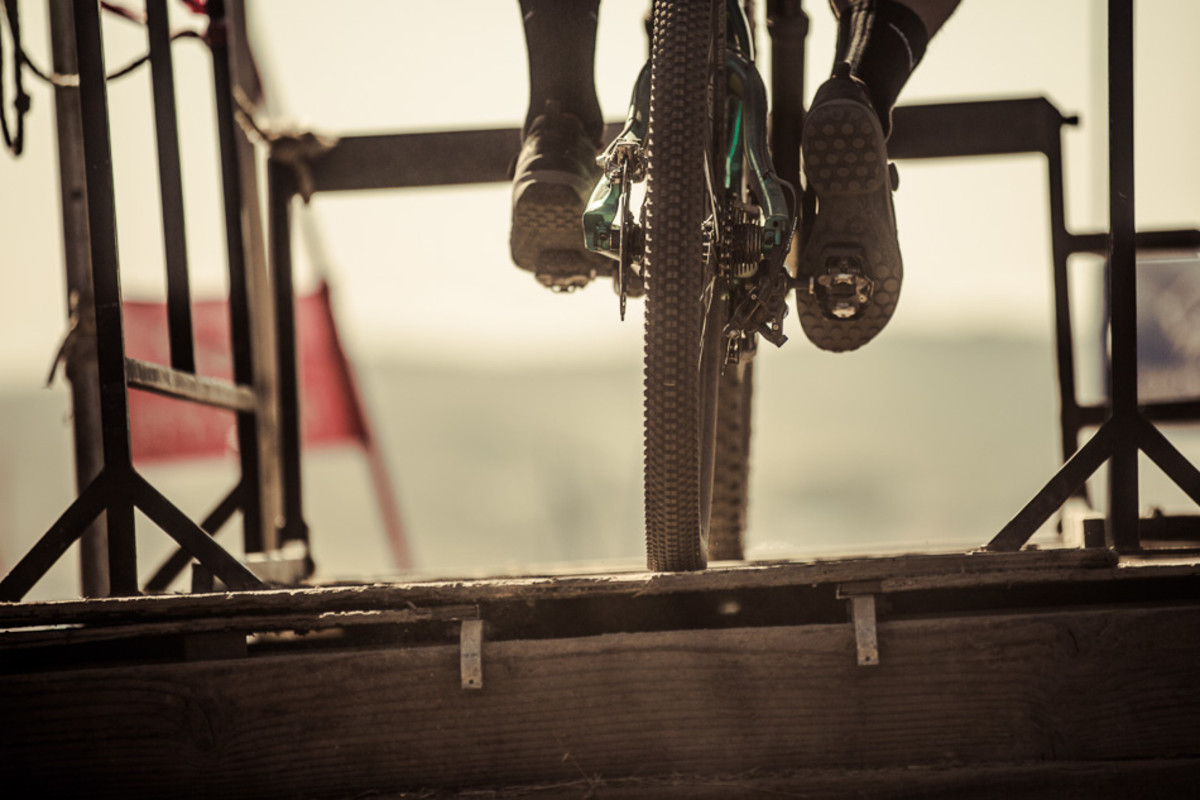 Riders ready. Watch the gate.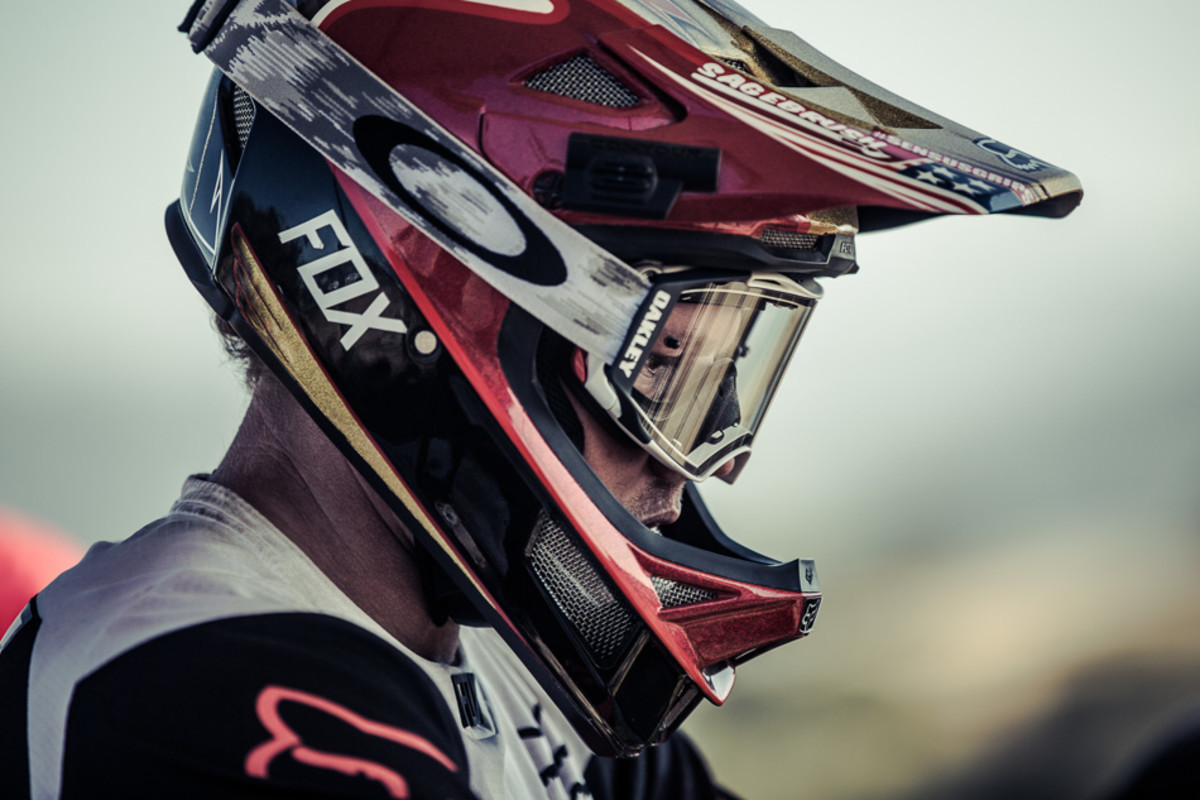 Kyle 'Lyle' Strait was looking focused and hoping to repeat his dramatic victory from two years ago.
Mike Day on his way to a fifth-place finish.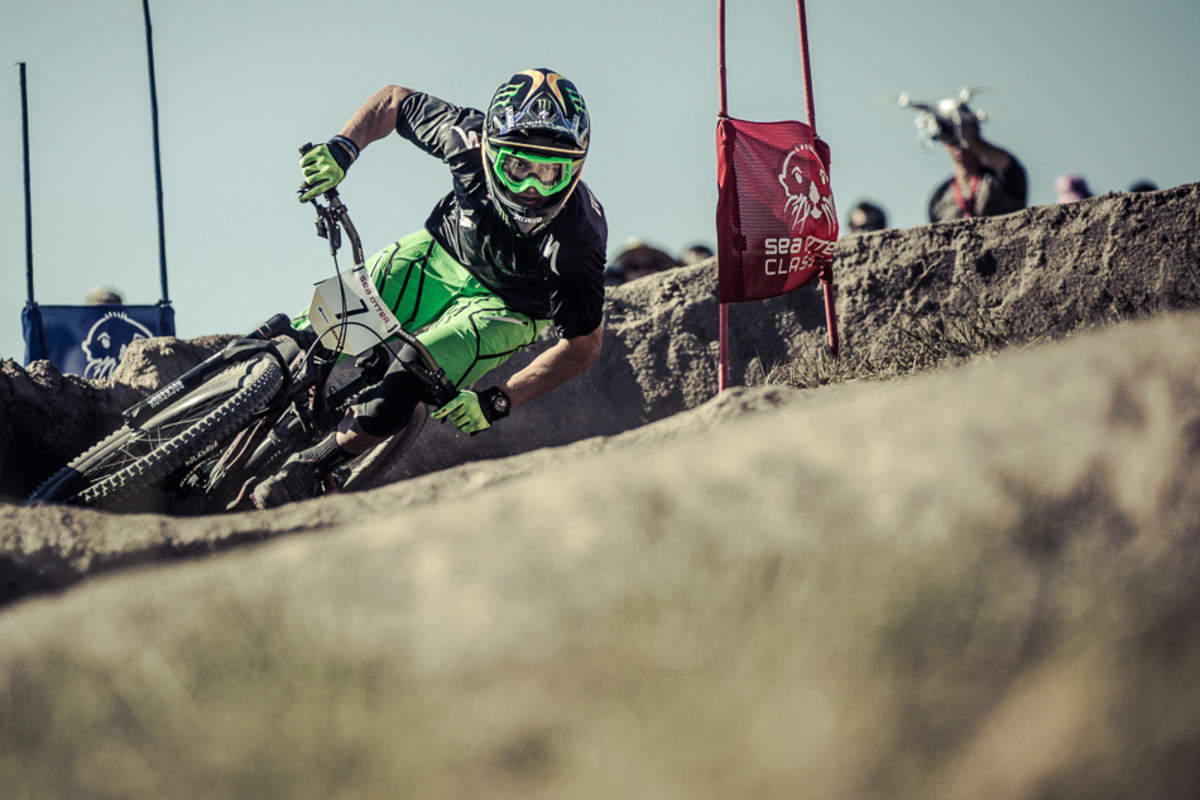 Mitch Ropelato was poised for victory the entire day, but a small mistake on his final run may have cost him the victory.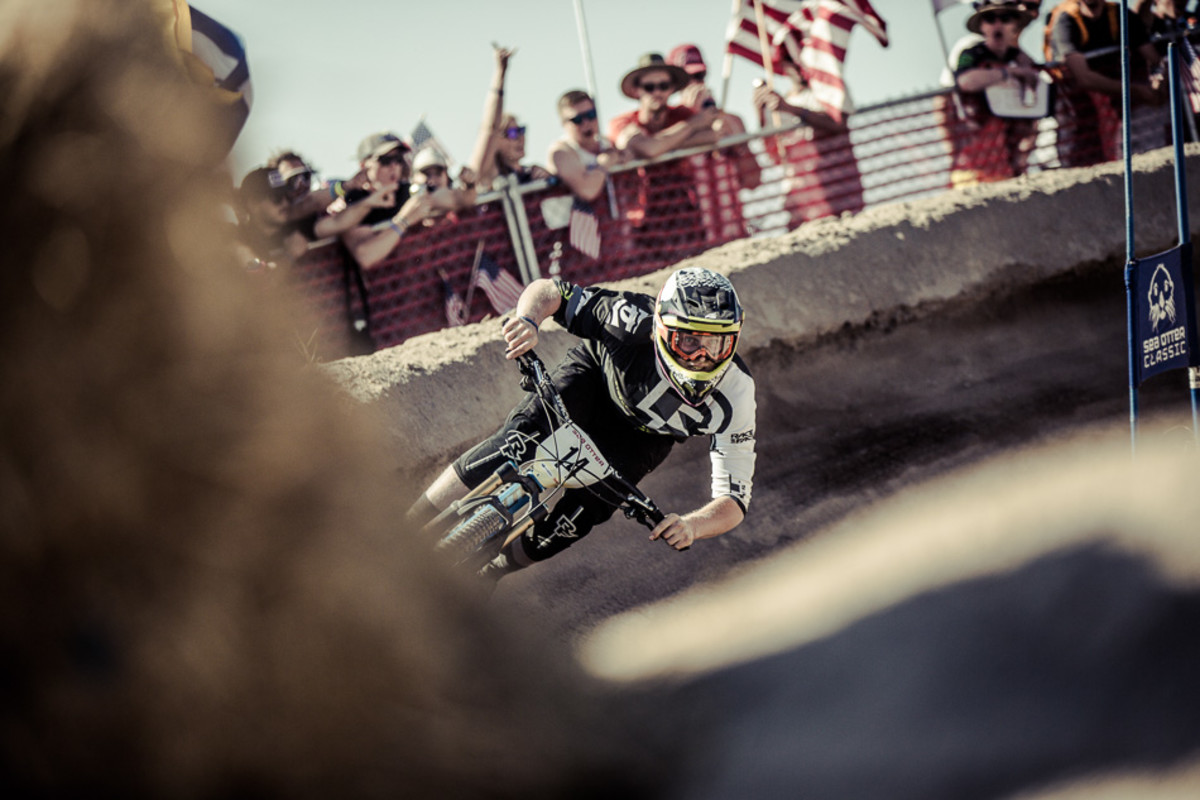 There was no stopping on Saturday for the Stoppie Sunday Sultan, and Briton Bernard Kerr claimed a commanding third-place finish.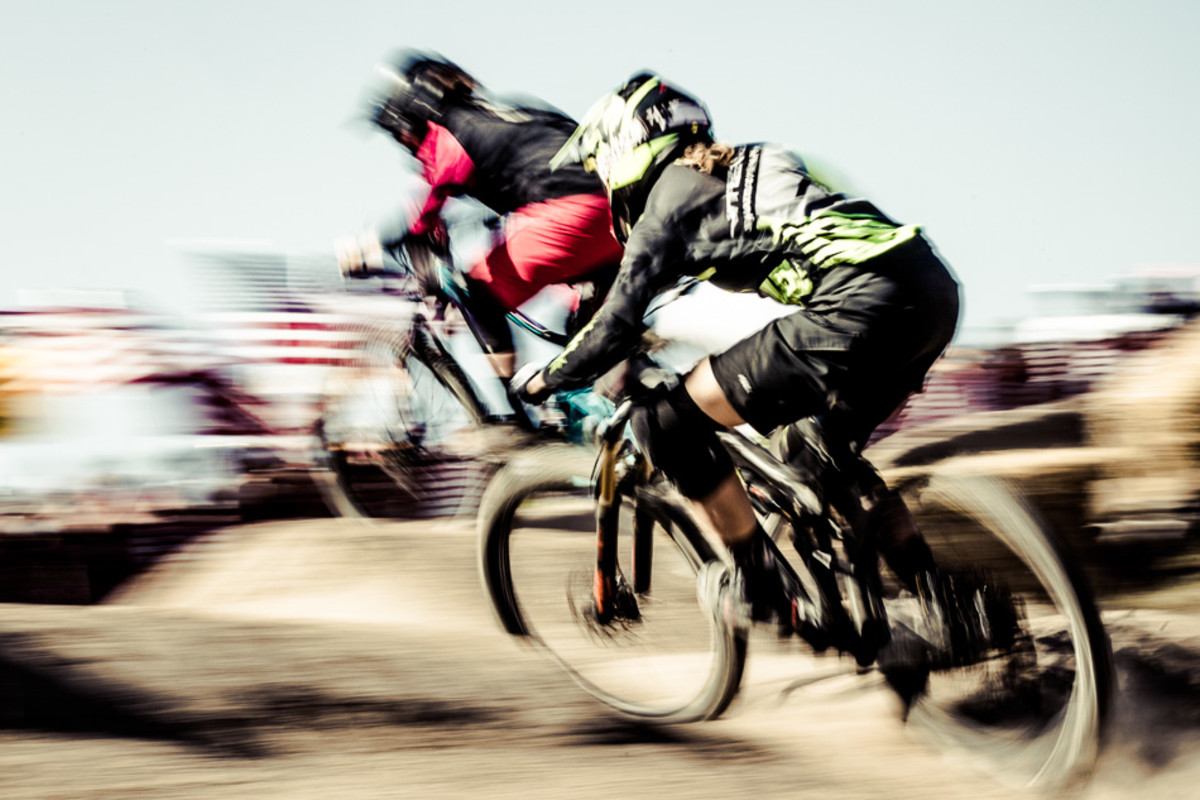 Claire Buchar and Katie Holden go head-to-head.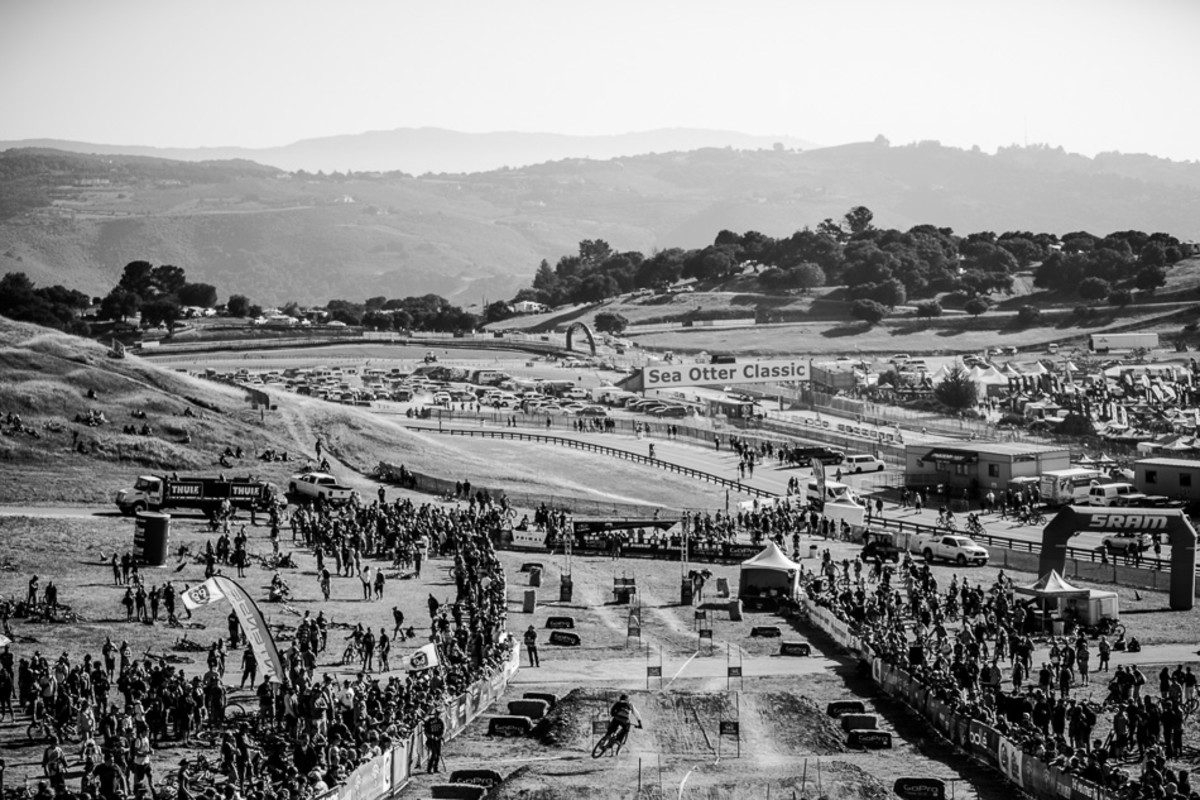 Year after year, the dual-slalom race attracts more spectators than any other Sea Otter Classic event.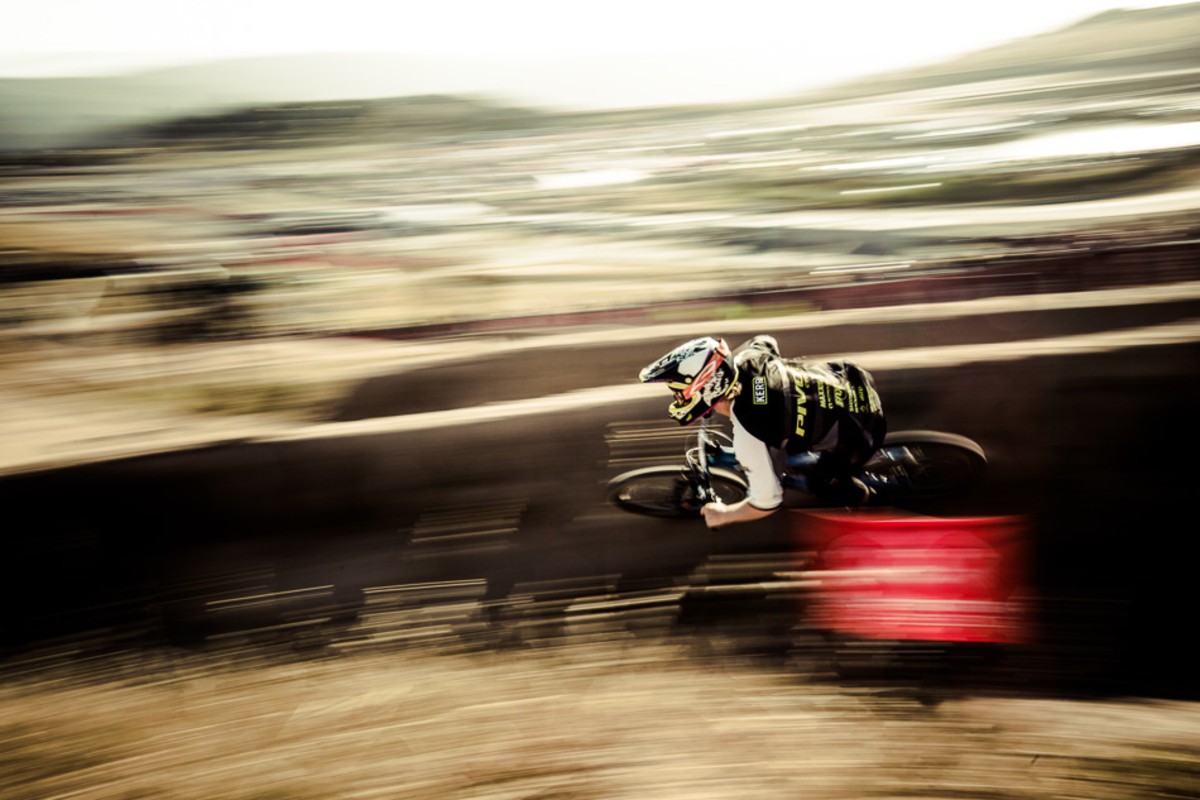 Kerr's DH skills propelled him to a third-place finish.
Anneke Beerten fought hard through heat after heat but ultimately lost out to Jill Kintner.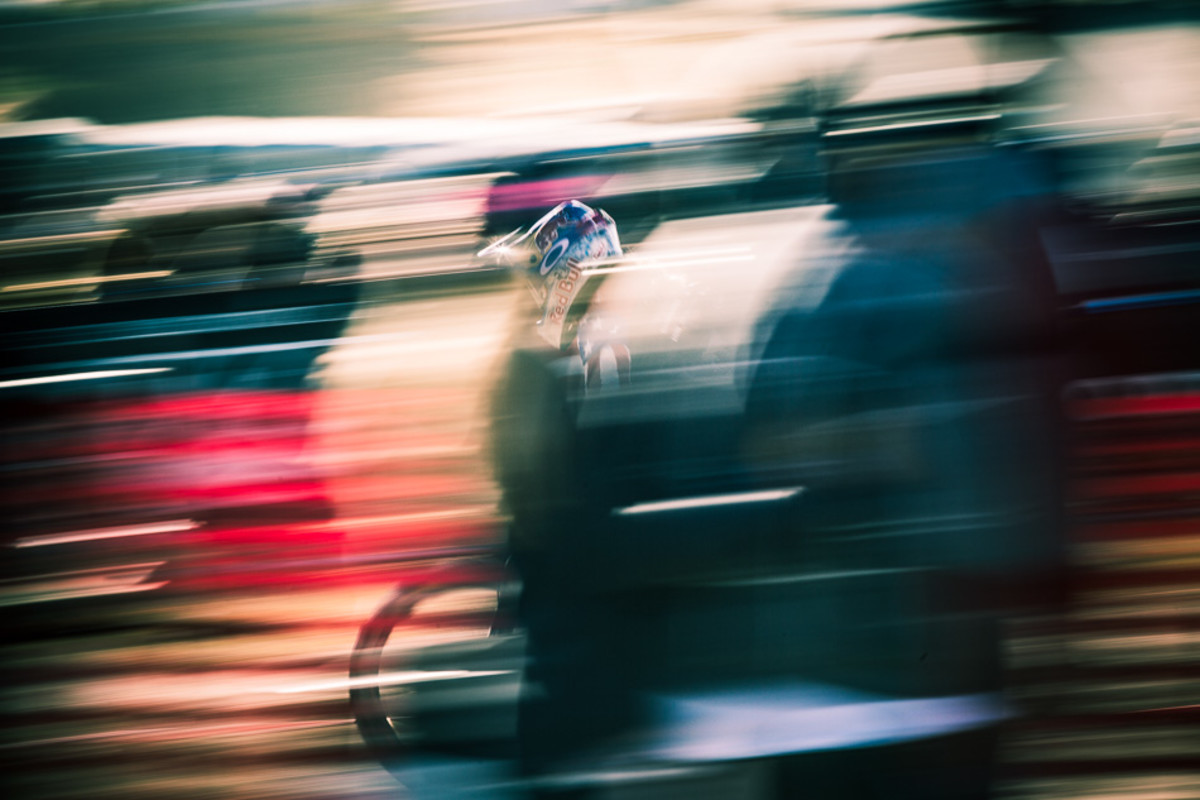 Kintner's speed kept her ahead of her rivals throughout the day.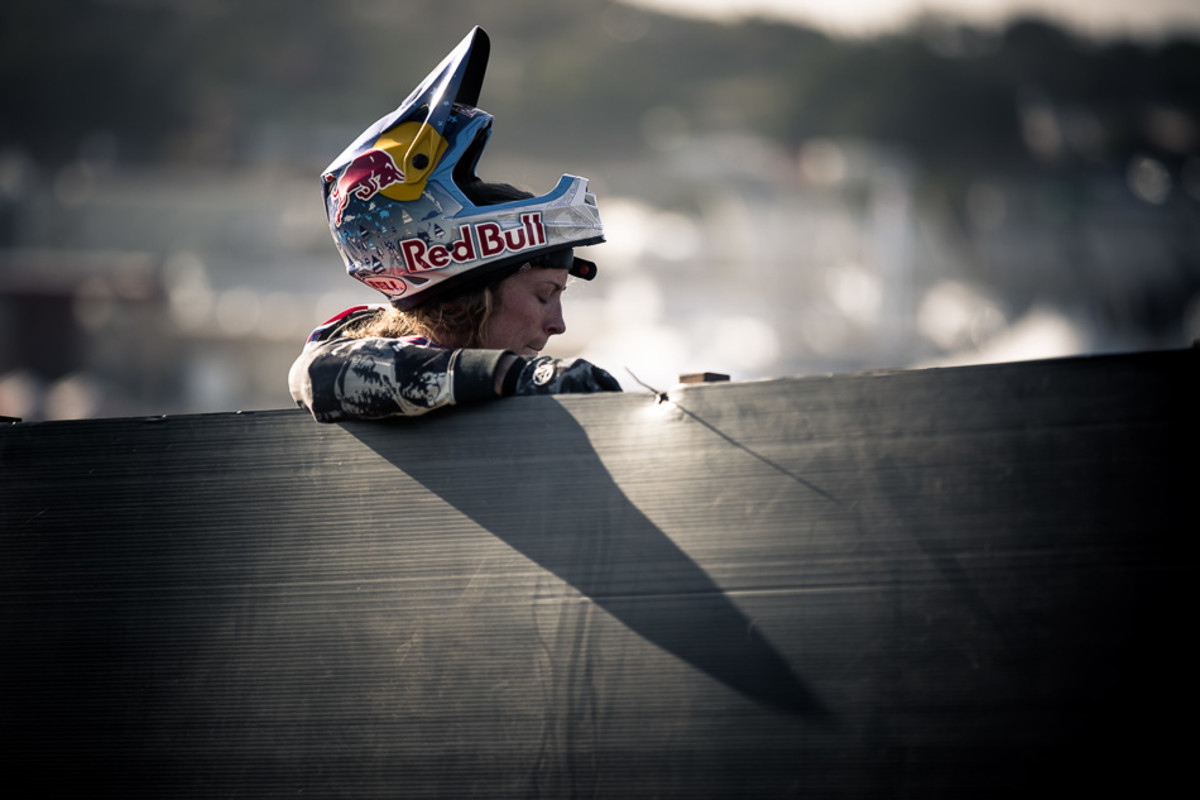 Jill Kintner's visualization is what keeps her on the top step of the podium time and time again.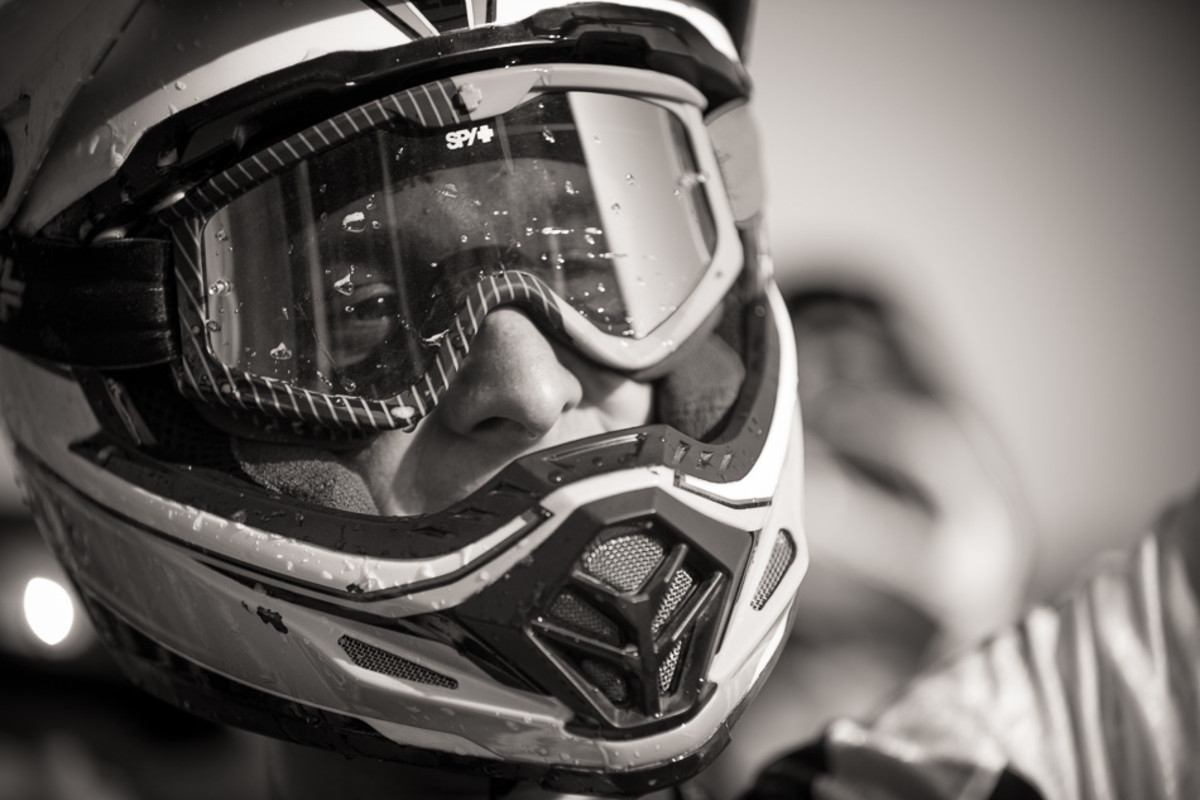 Martin Maes celebrates his victory with a beer shower.