By Gavin Grobbelaar – Ultra Media
Photos by John Gibson

Stage 1 of the 2015 Singletrack 6 got under way this morning on a cool day in Salmon Arm, BC. Close on 300 riders took to the tough climbs, enjoyed the awesome technical descents on trails that were in super shape on the Rubberhead and Larch Hills trail networks.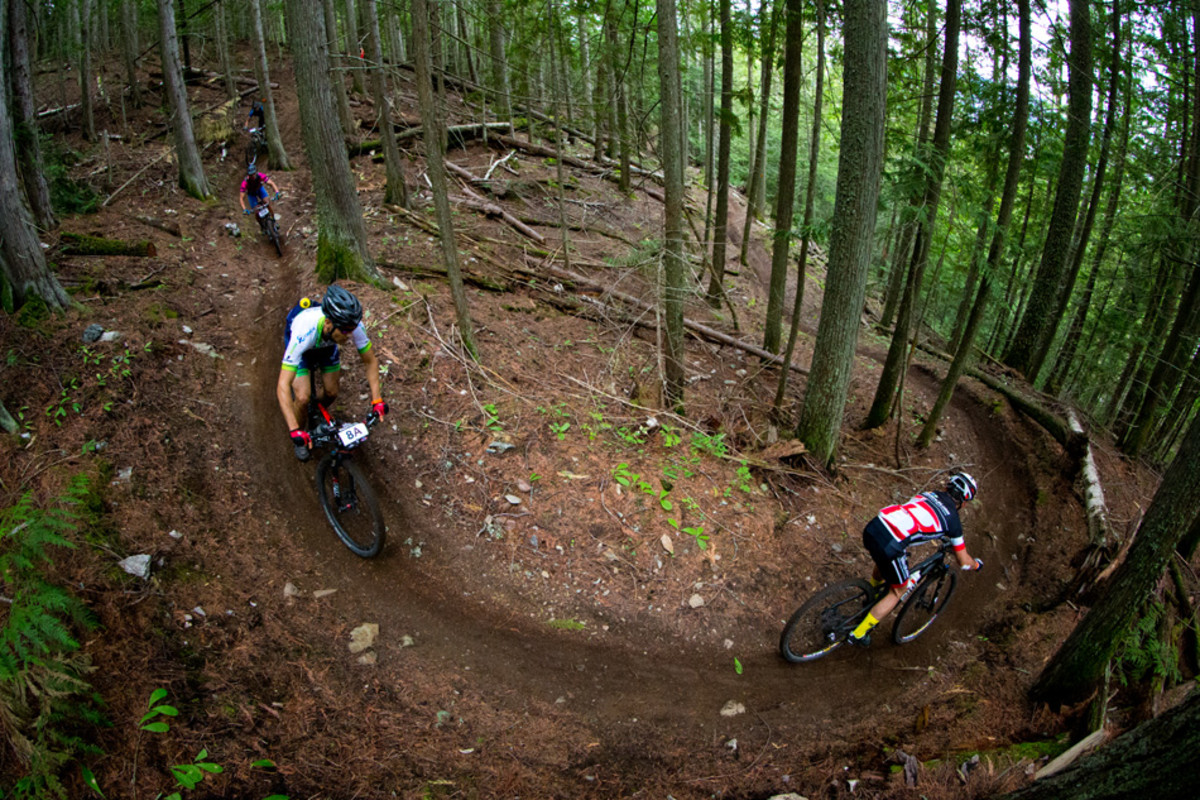 With a significant amount of precipitation falling yesterday morning in the Salmon Arm area, drenching the super dry trails in need of moisture, followed by the perfect amount of sunshine in the afternoon, the great course put together by the brains trust of Skookum Cycles, The Shuswap Trail Alliance and Shuswap Cycling Club were in the mood to show off the best of what they had to offer. Conditions were prime for some enjoyable riding by the entire field.
Cory Wallace of Kona was the first of the men across the line, dominating the entire stage from the first climb to the final descent. Despite his aggressive approach fellow Team Kona rider Kris Sneddon was close behind with Team Rocky Mountain Europe's Anderl Hartmann who followed in third place.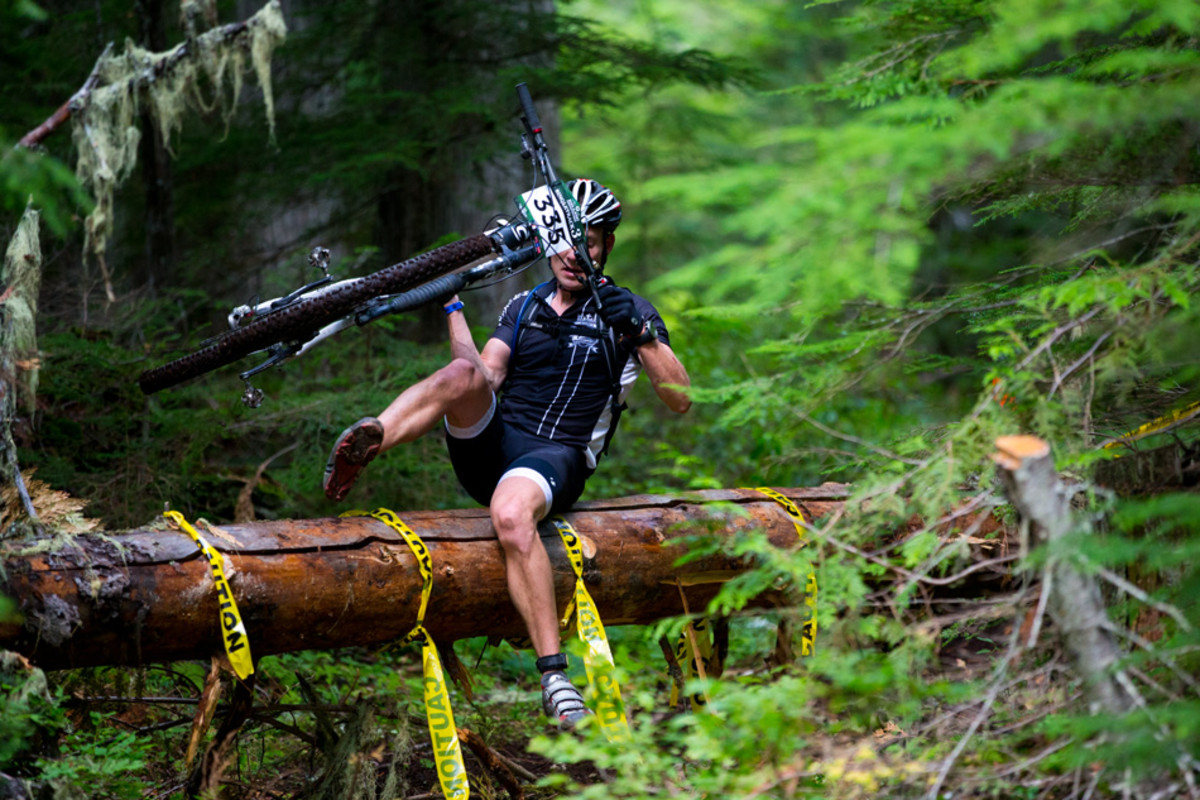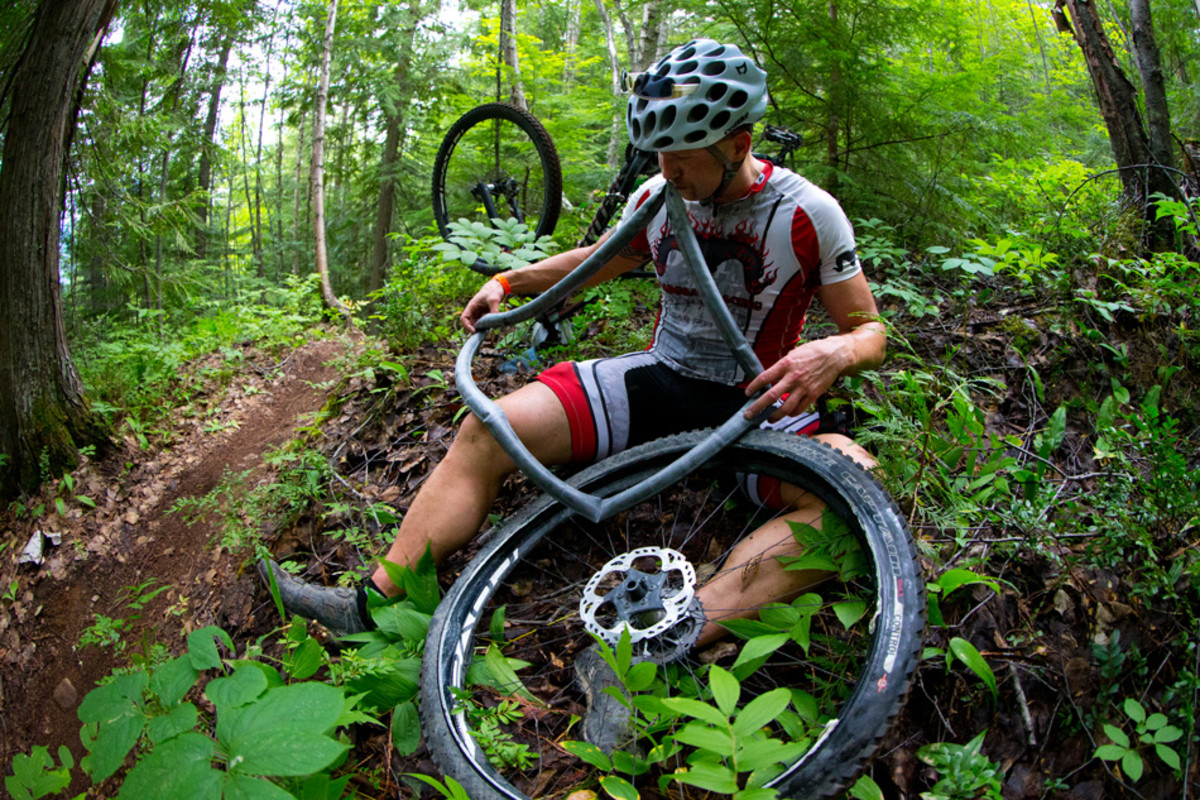 Catharine Pendrel of Team Luna, riding in the ST3 event was the first lady across the line followed by Kate Aardal of Ridley Cycles and in 3rd place Team Deadgoat Racing's Trish Grajczyk.
Mother Nature started out today being extremely generous with her offering in the weather department. Mild conditions were the order of the day with just the right amount of moisture underfoot to make the trails perfectly grippy with some aggressive and confident riding and descending on display.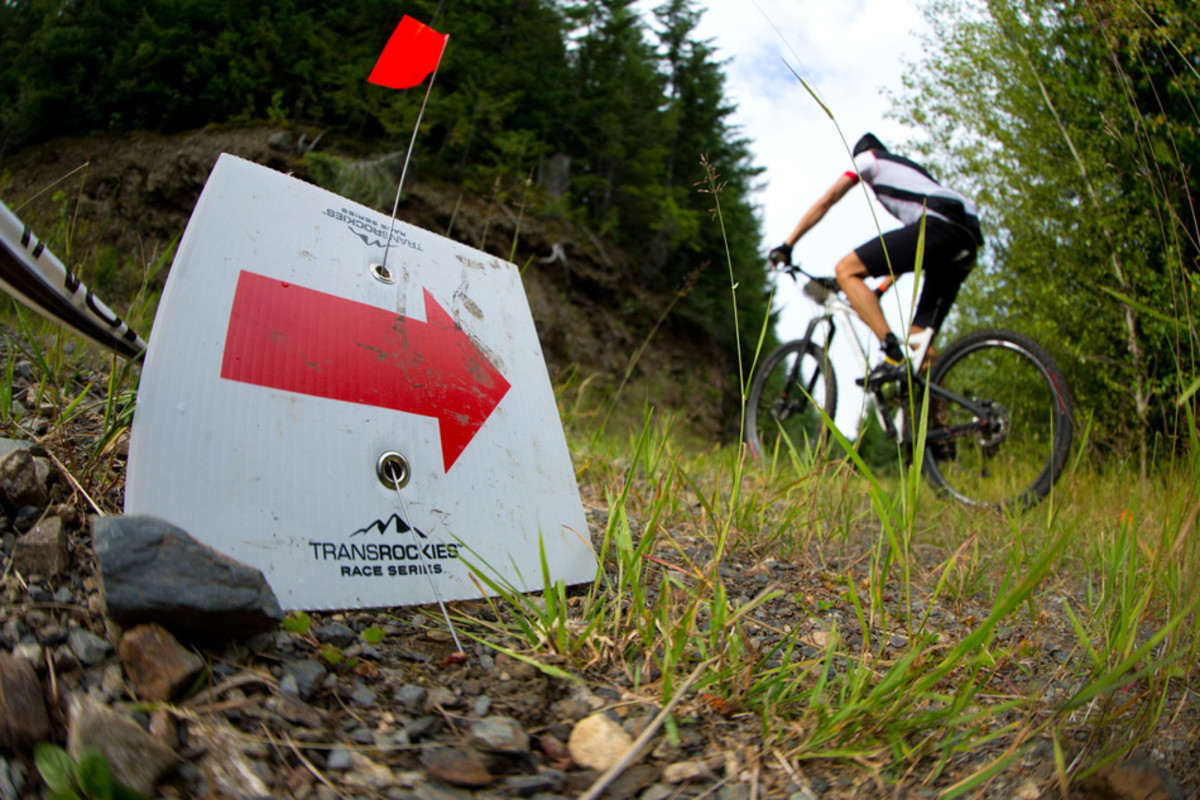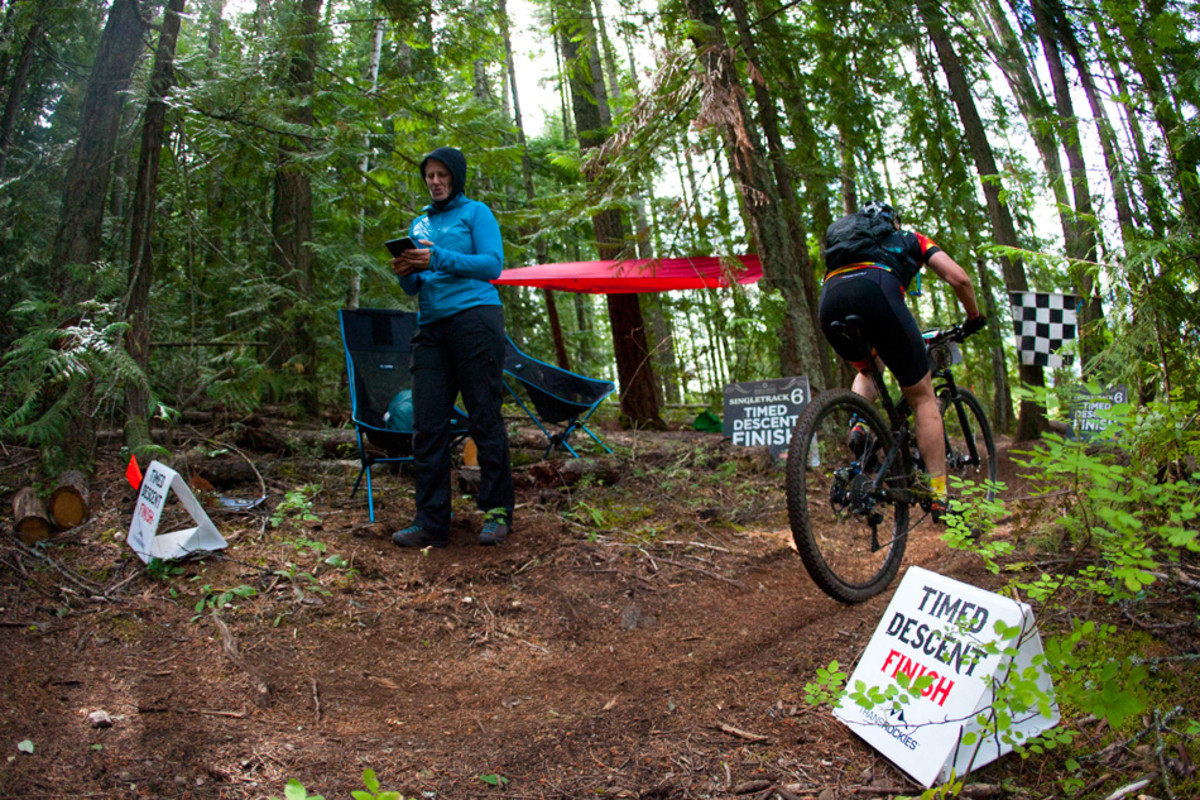 Perhaps Mother Nature thought she had been too generous so she threw a swarm of angry wasps into the mix on a switch-back as the groups were starting to roll through.
It goes without saying that there were some riders that were turned into instant Ninjas attempting to take evasive action, swatting and waving away the angry wasps while hanging onto their handle bars.
It made for some interesting war-stories at the finish line and thankfully there were no serious injuries.
Good luck to everybody taking on stage 2 in Silver Star tomorrow. It will be another awesome day of riding at a world class venue on superb trails carved out by a great team of professionals.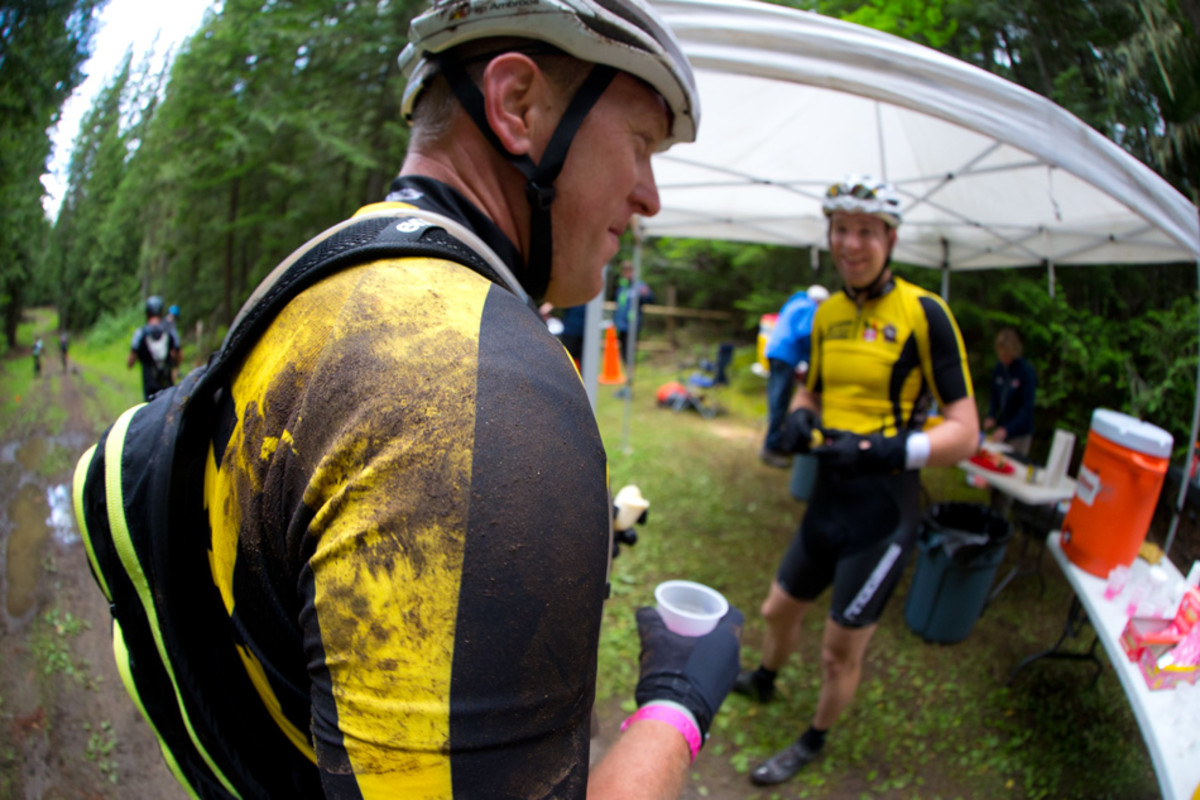 Full results here.