By Simon Stewart
The year's first Outerbike took place over the weekend of March 13 in Moab, timed just right to take the sting out of Spring mud season and give folks an opportunity to put away the ski boots, shift gears and go play in the dirt. Attendance was right around 500, about half of the fall Outerbike. The big three of Trek, Specialized and Giant, who exhibit at the fall Outerbike, were notably absent. And while they were missed, many of this year's hot bikes resided under the slightly smaller easy-ups of the likes of Yeti, Ibis, Pivot, Rocky Mountain and even smaller newcomers like Durango. Perfect weather, dialed organization and a chill vibe made this first spring Outerbike an instant favorite among both attendees and exhibitors.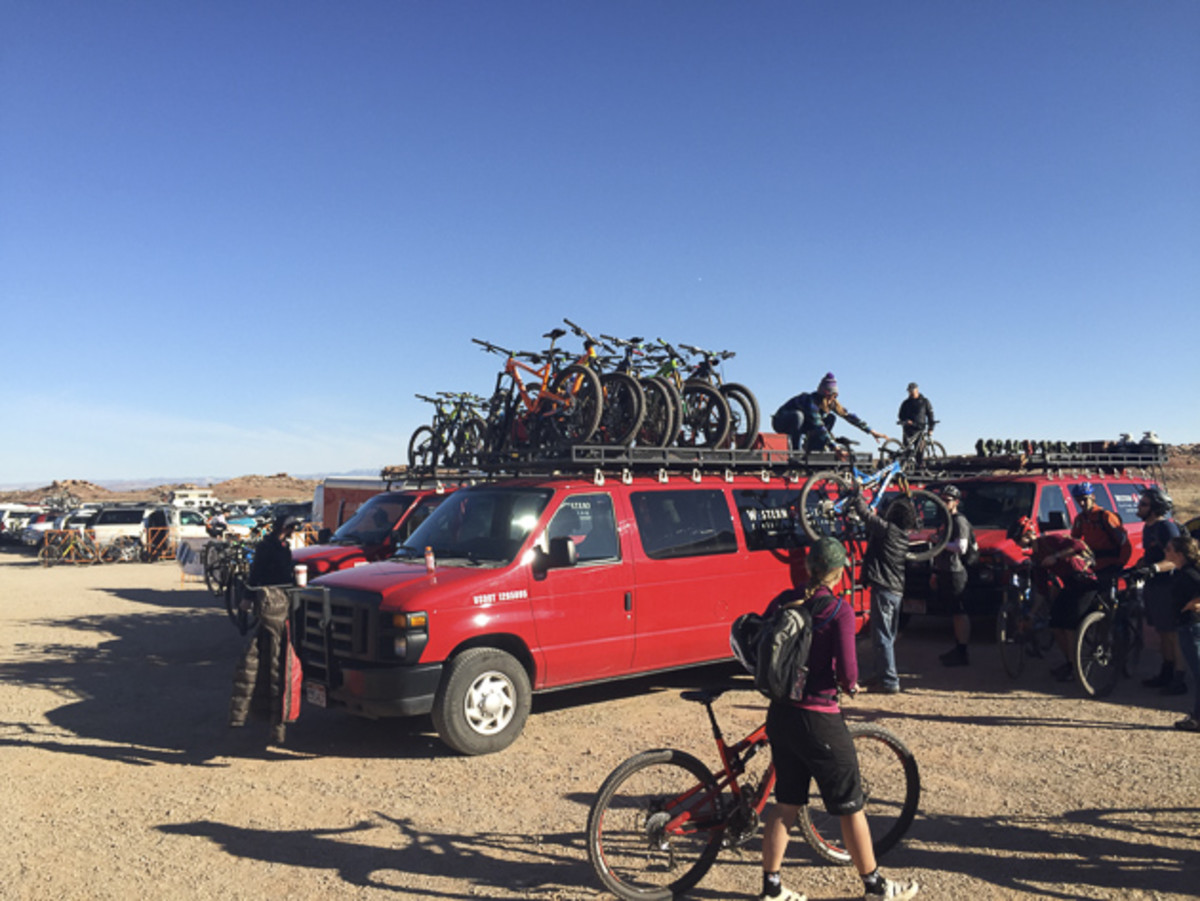 Each day, shuttles run to popular Moab trail systems, but staying near the expo is the way to go if you're trying to demo as many bikes as possible. Moab's trails are perfect for testing, with a mixture of tech, flow, rock and dirt. But let's be honest: who in their right mind would pass on a shuttle up the Magnificient 7 trails.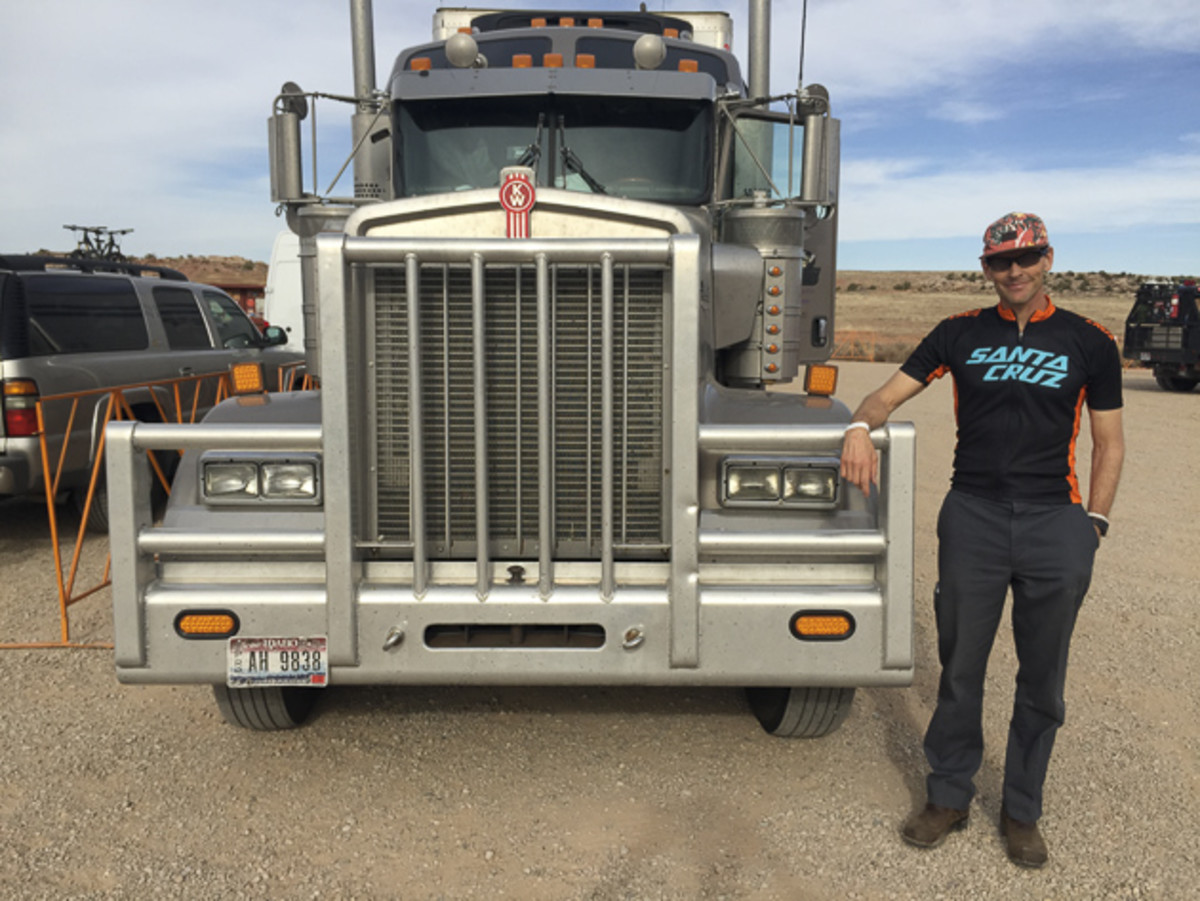 Meet Randy Owen and his '04 Kenworth with over two million miles. "It's what gets me through–thinking about where I get to ride next," said Randy, who was on a run to Albuquerque when he happened to glimpse Outerbike from the highway, prompting him to make an unplanned stop. After all, a six-hour detour is like a trip to the corner for him.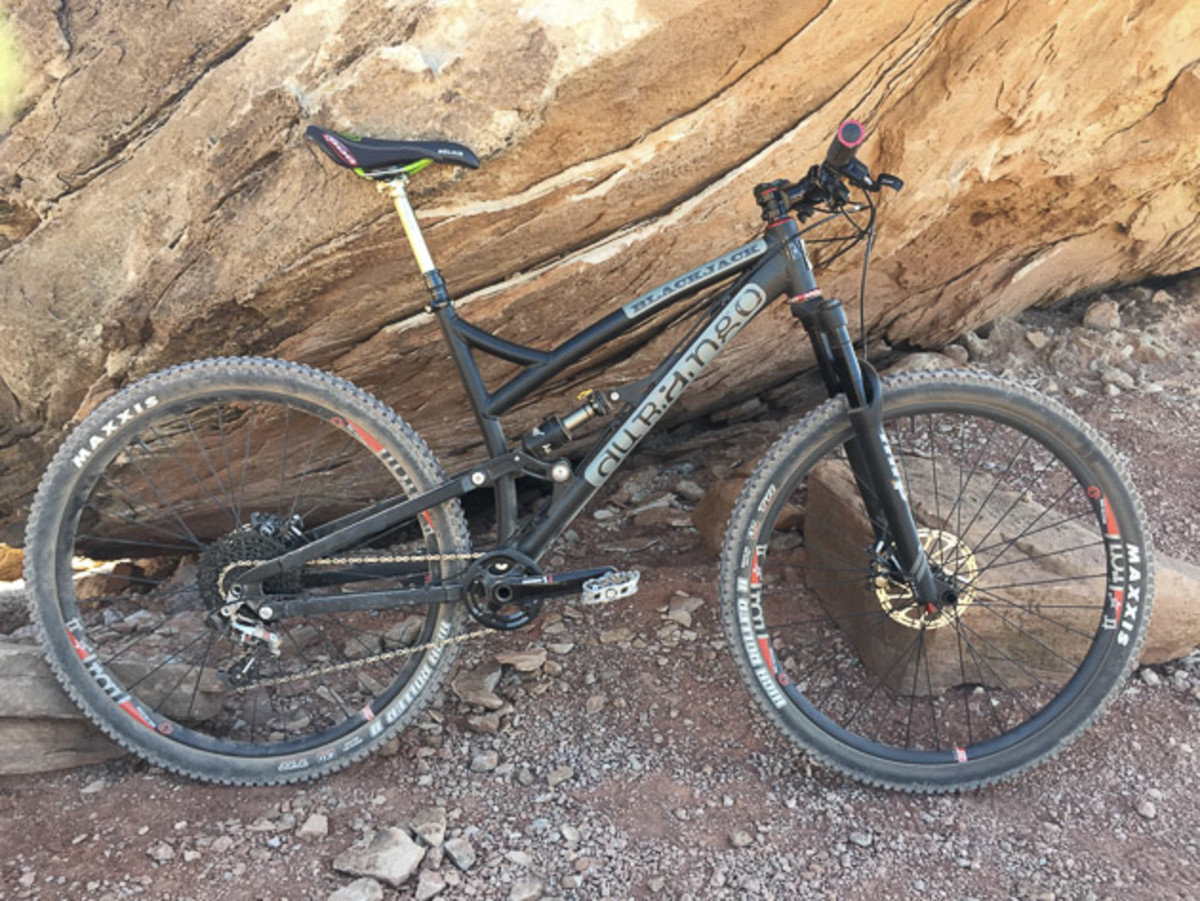 It's no secret that we, here at the magazine, are fans of short-travel 29ers with aggressive geometry, and this bike is exactly that. What's even cooler is that it didn't even exist back in December. Durango had a rideable test bike only three weeks after inception, then played around with travel and pivot locations and viola: three months later, here it is. There are still a few remaining tweaks to be made before final production, but here are some numbers to think about; 67.5° head angle, 130-millimeter fork and 120 millimeters of rear travel paired with nice short chainstays. Need I say more?
Whether you're in the market for a new bike or not, definitely put Outerbike on your list. The expo will return to Moab in the Fall from October 2nd-4th, and there will be one in Whistler in June. If I were a betting man, I'd wager that the Canadians will be putting on one hell of a good time, too.
Visit outerbike.com to learn more.