Photos by Anne Keller
The bike industry takes a lot of criticism for its male-centric ways–too many male product managers making decisions about gear and apparel for women, lower prize purses for female racers, bikes that have been 'dumbed down' for the women's market, intimidating bike shops, etc. But sometimes those negatives cloud the positives, one of which is the number of rad, influential women in the industry who are making decisions every day that affect what we ride, where we ride and how we ride.
SRAM, a company that has long put its money where its mouth is to grow female participation through sponsorship of high-profile race teams, female athletes and skills clinics, knew about these rad women and decided to get a couple dozen of these ladies together for a special SRAM Technical University course.
The idea for the women's-only STU came from Sara Jarrell, who leads STU courses for hundreds of mechanics every year at the company's Colorado Springs Development Center. Jarrell developed a three-day program for female product managers from eight of the industry's biggest brands–they're the ones who decide what parts go on what bikes–and a handful of SRAM ambassadors and athletes. Jarrell and Elayna Caldwell, SRAM's mountain bike brand director, were also kind enough to invite a couple of journalists to the product party. Sorry, no big scoops–we all had to sign a non-disclosure agreement–but stay tuned, SRAM does have some exciting new eye candy coming soon.
The technical clinics covered the inner workings of SRAM's new Guide Ultimate brakes, its line of Roam and Rail mountain bike wheels, popular suspension products, such as the Pike and RS-1 forks, the growing line of one-by drivetrains and the wider Boost 148 rear axle and compatible components. Jarrell also demonstrated the art of replacing fork lowers and went in-depth on brake theory (this is actually more interesting than it sounds and quite educational). Understanding factors like heat management, DOT fluid versus mineral oil, open system versus closed, timing port versus taperbore, pad material, rotor size and how leverage ratios affect modulation make brakes seem like much less of a mystery.
And of course, what would such a clinic be without time to actually ride the products? The group ventured out on test missions on the Springs' varying terrain–from the slickrock-smattered, sandy Ute Valley Loop out the backdoor of the office to shuttling the swoopy, fast, kitty-litter covered Captain Jack's descent, which drops 2,000 glorious feet of fun if you tack on Chutes, and why wouldn't you? Is riding any trail named Chutes ever the wrong choice?
The three day course also included presentations from advocacy leaders Jenn Dice, who's arguably done more for mountain bike trail access than anyone in the industry, and now works as the vice president of business network for People For Bikes; Jen Boldry, who presented a bicycling participation study she prepared for her employer, Breakaway Research Group, that examines how many people in the U.S. ride a bike and the demographics of those riders; and Katie Bolling, development director for SRAM's World Bicycle Relief foundation, who detailed the positive impacts of the Buffalo bicycle on African girls who have received one through the nonprofit.
In all, it was a pretty powerful three days and a timely reminder that women have a lot more impact on the industry than it may appear from the outside.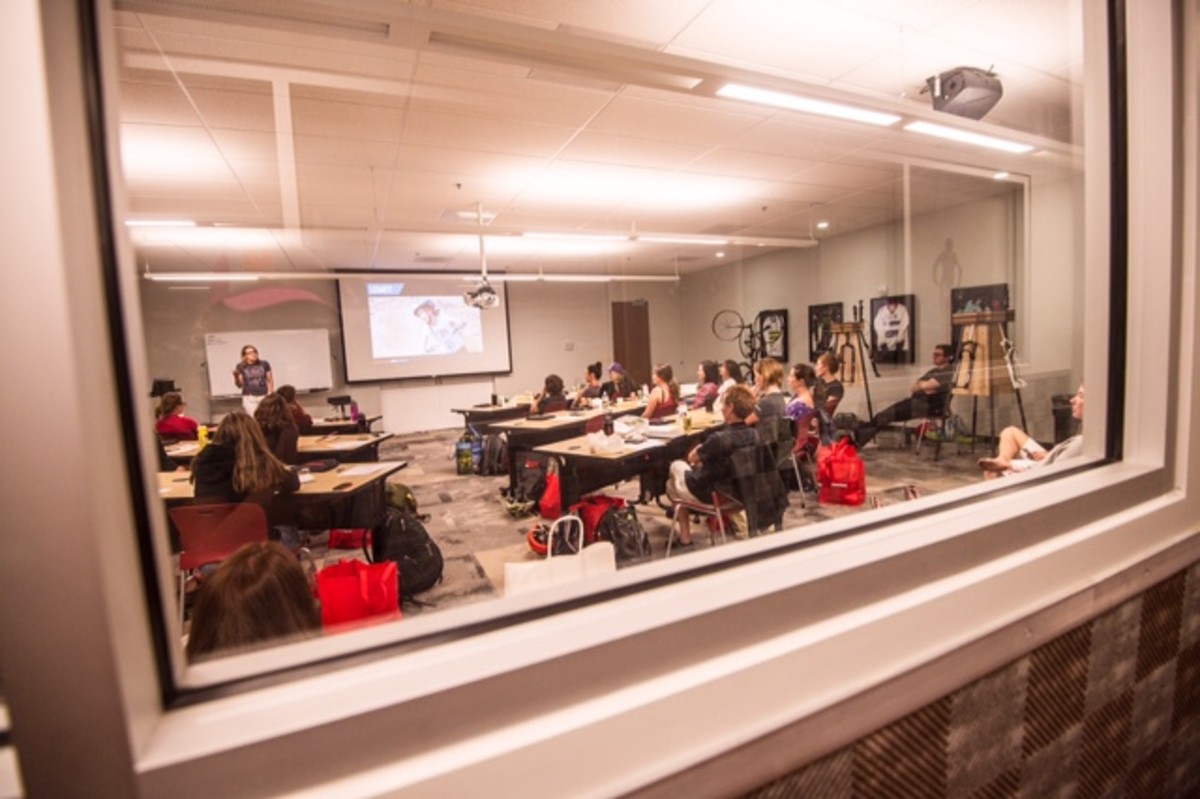 Classroom time at SRAM's Colorado Springs Development Center, which houses about 80 of the brand's engineers, product and marketing folks, as well as a machining and testing facility for prototyping. It also serves as the homebase for SRAM Technical University.  
Sara Jarrell brainstormed the idea to create a women's-only STU and organized the three-day event. The longtime mechanic and STU instructor also led all the product discussions and demonstrations.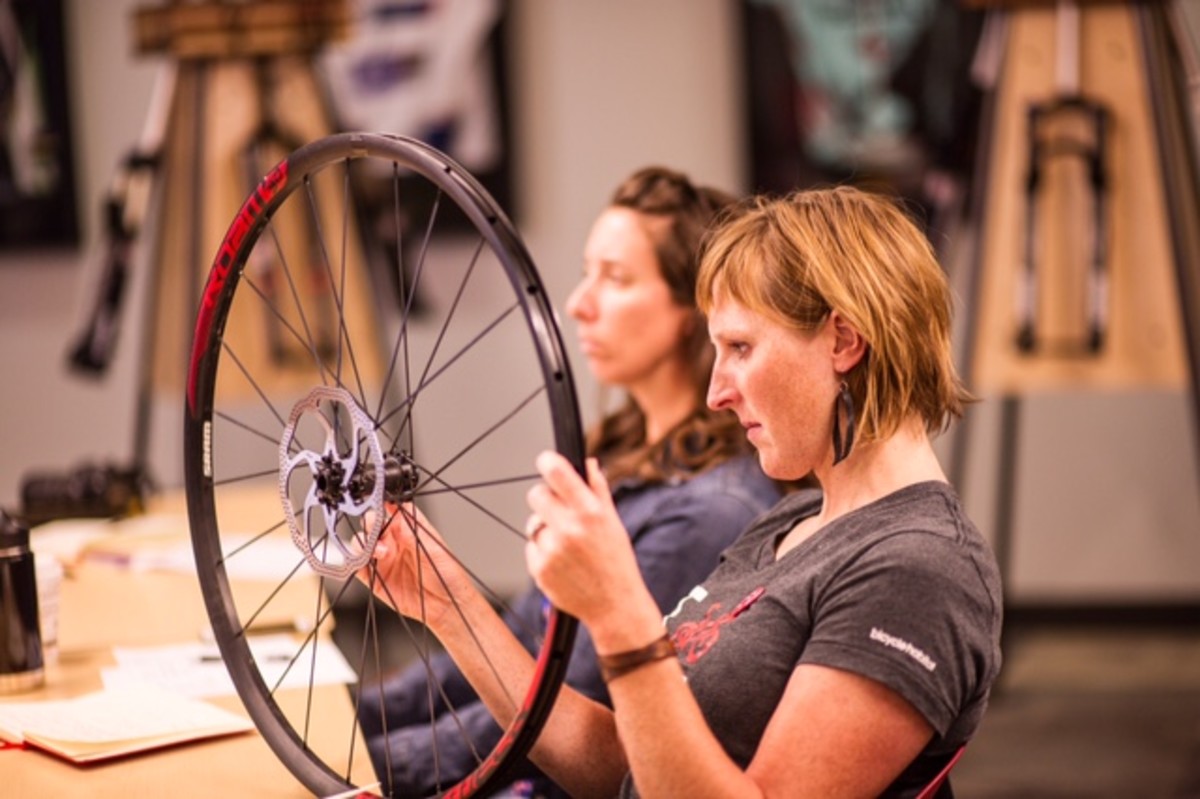 Amanda Schulze, women's product manager for Trek, checks out a Roam mountain bike wheel.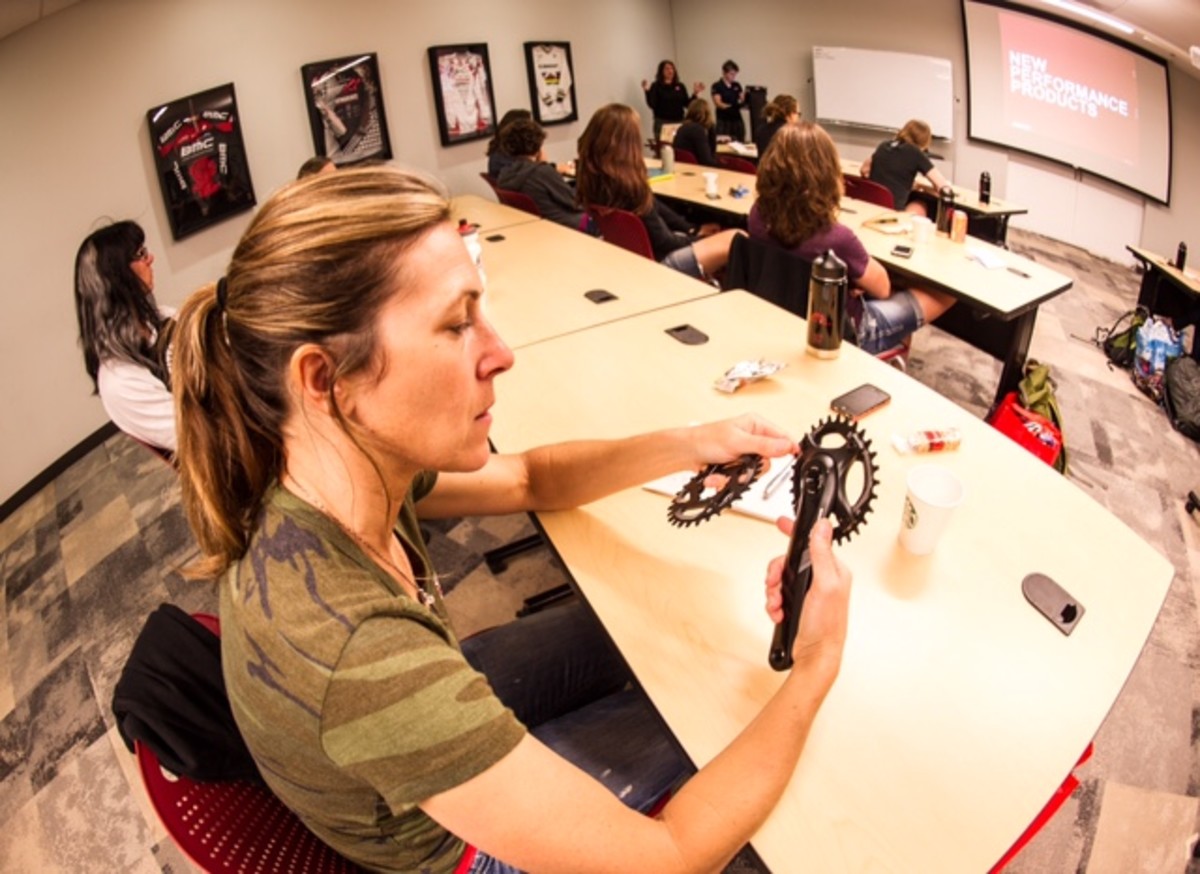 SRAM ambassador and all-around badass Leigh Donovan studies the benefits of a one-by drivetrain.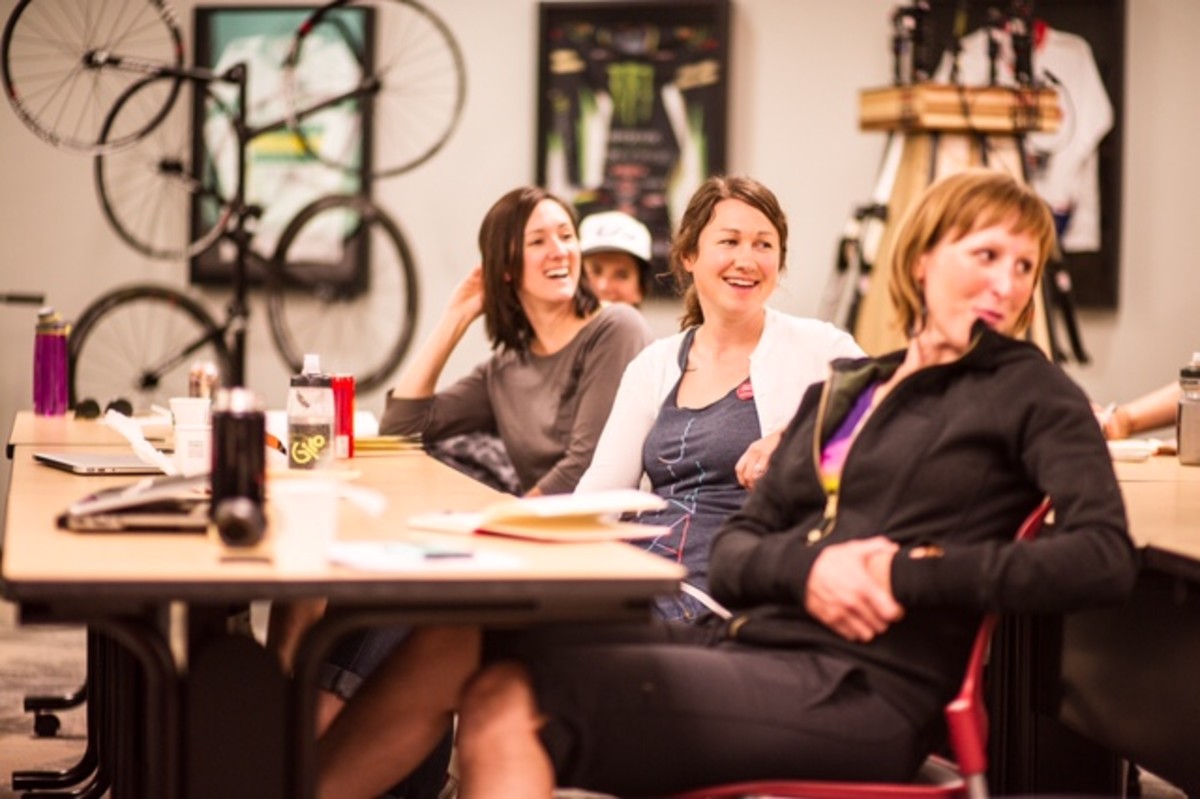 Learning is fun. Just ask Schulze, Katie Zaffke, Juliana Bicycles brand manager, and Andrea Turner, manager of Santa Cruz Bicycles' Factory Demo program.
Dialing in front suspension before the best part of the day begins.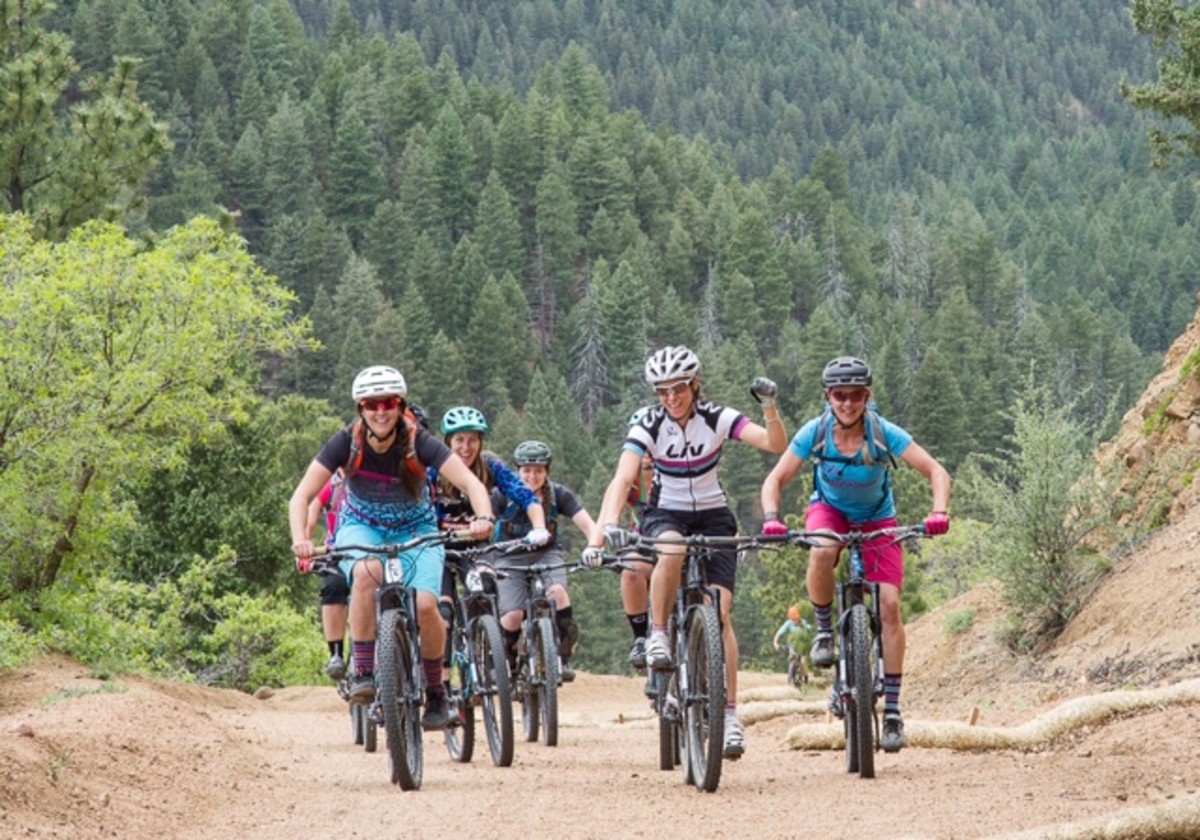 Competitors in business, friends on the bike.
Jenn Dice samples the fruits of her many years of labor lobbying on behalf of mountain bike access on the Ute Valley trails. Jenn is now the vice president of business network for People For Bikes.

Kona's Angi Weston obeys Captain Jack's orders to let 'er loose.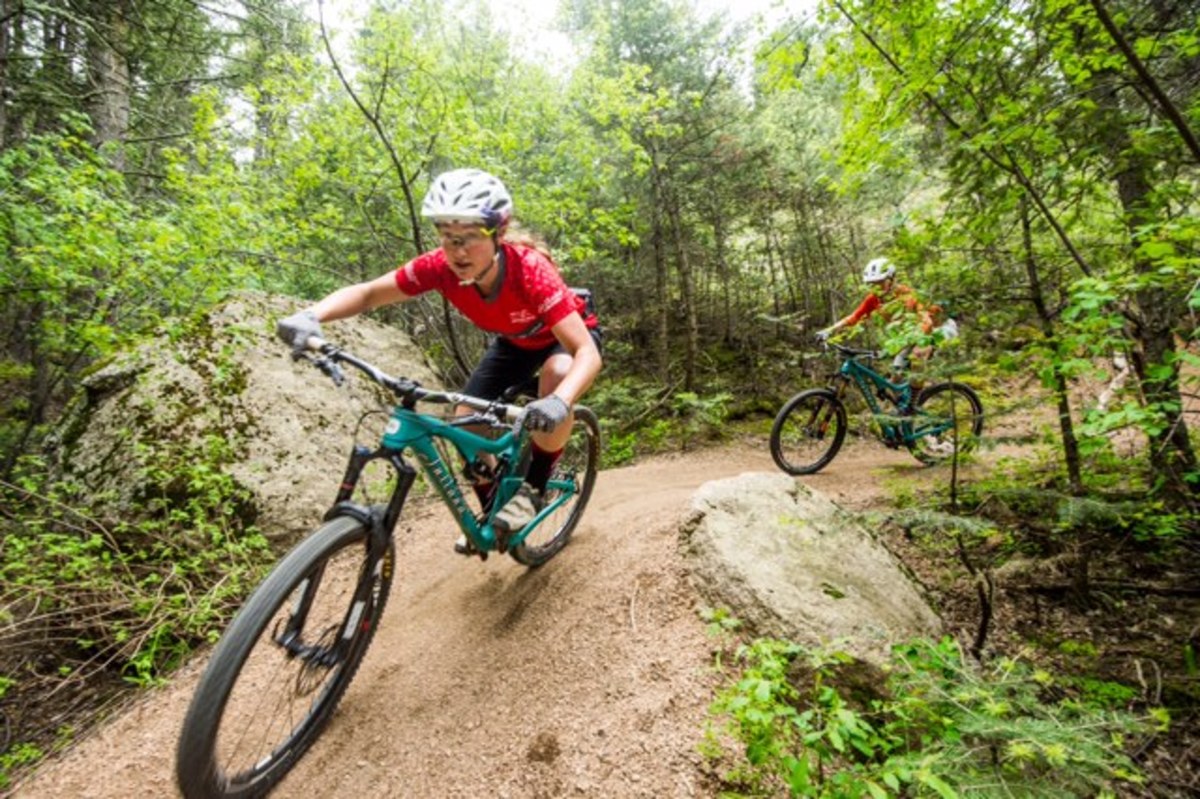 Juliana Bicycles' Katie Zaffke and Andrea Turner happily sample their SRAM bits on one of the Springs' sweetest trails.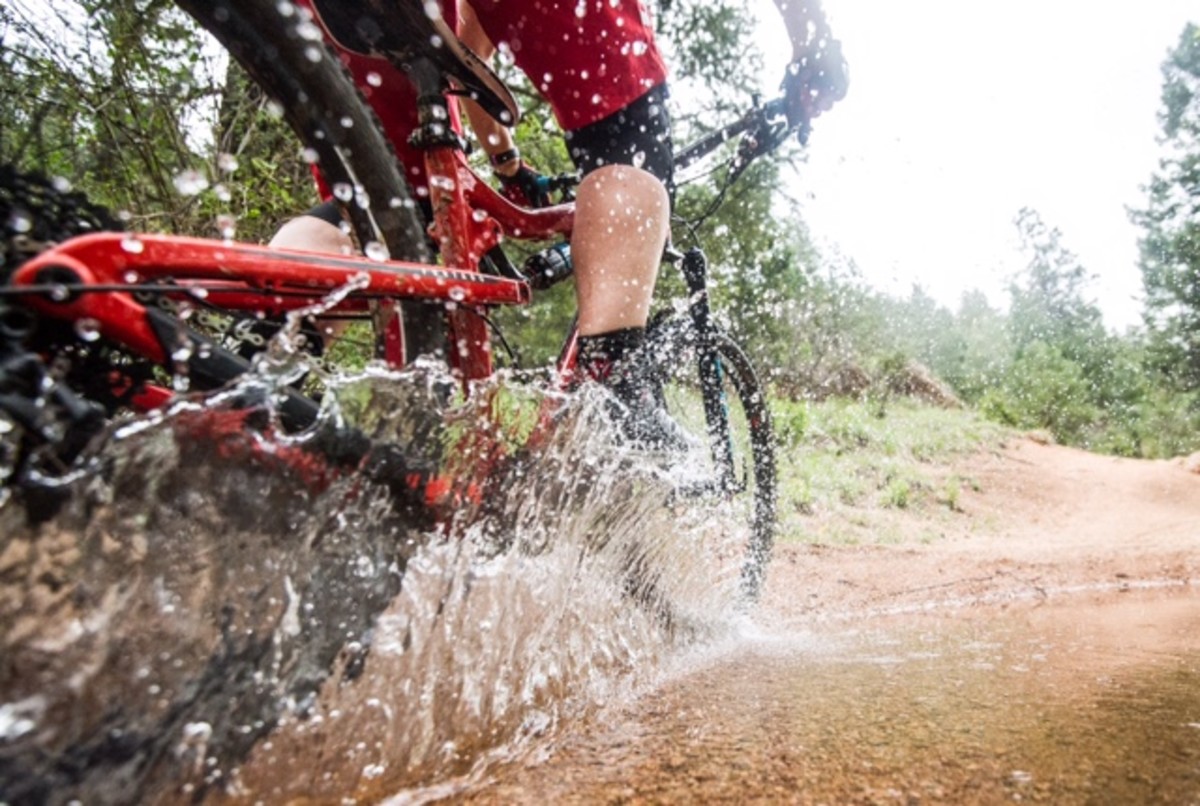 How every good ride ends.