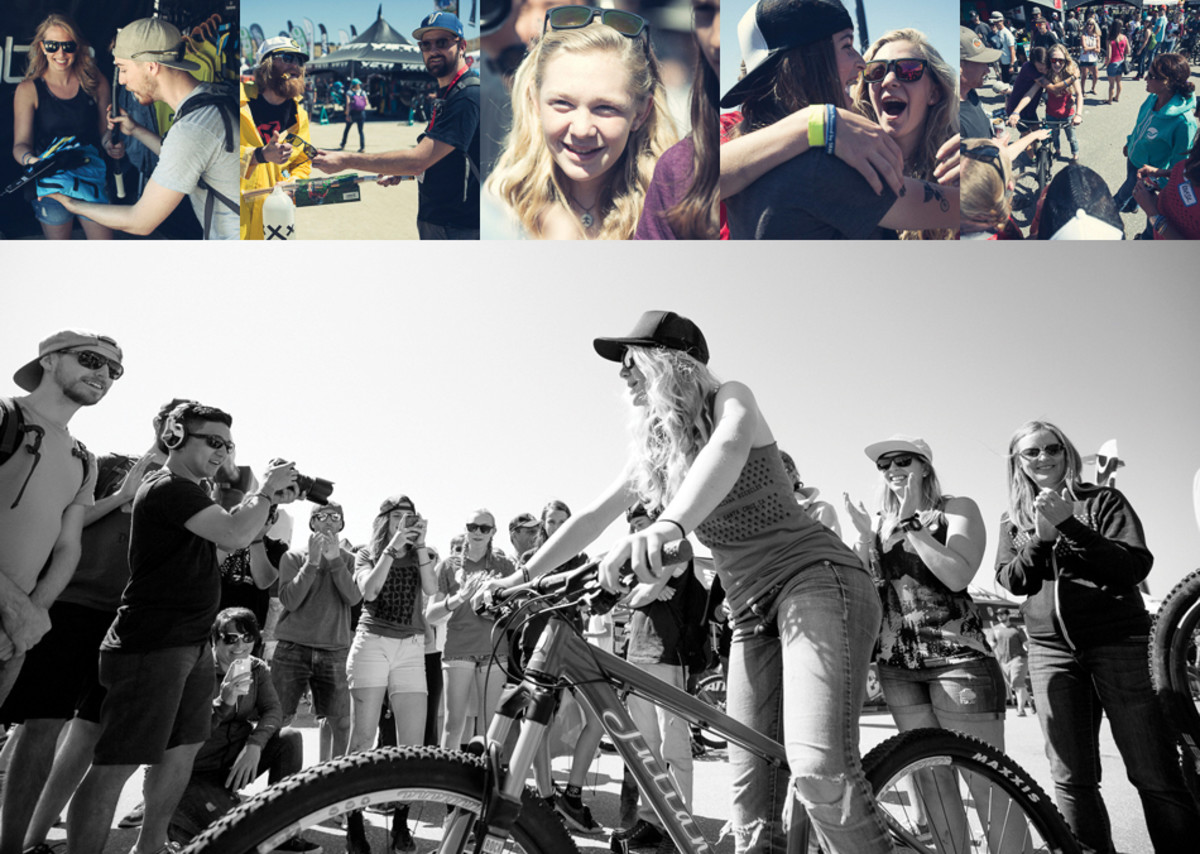 Photos by Anthony Smith
Something special was in the air at this year's Sea Otter Classic in Monterey, California. Several dozen people had the chance to participate in a series of product trades that eventually led to the donation of a brand-new Juliana bicycle to an unsuspecting high school mountain bike racer from the National Interscholastic Cycling Association. What started as a characteristically whimsical project by the gents at NSMB.com-who were seeing how far they could trade up from a free pair of SRAM socks-eventually blossomed into a broader industry collaboration as more players became involved. NSMB's Matt Dennison and Dave Tolnai quickly traded the SRAM socks for a couple of Ibis hats, which were then swapped with Race Face for a pair of handlebars. The bar was traded for a pair of Ryders sunglasses, which were exchanged for some Lezyne tools that were traded up to a pair of carbon Easton bars. Those were swapped for a Sombrio kit, which was duly traded for a set of DT Swiss rims and a hub that were exchanged for a Yakima rack.
After the rack was traded for a Fox 36 fork and DOSS dropper post, the NSMB boys approached the Bike mag crew with a proposed barter of the fork and dropper for the post you're reading now (which is also featured in our new July issue), with a view toward convincing Santa Cruz Bicycles to donate a Juliana Nevis hardtail for a story chronicling the entire trajectory. Once Santa Cruz accepted, Vanessa Hauswald, who heads up the NorCal High School Cycling League, chose Hannah Lawrence, a 9th grade student on the Monterey Bay Lightfighters Composite MTB team, as the lucky winner. Hauswald said Hannah's talent, passion and dedication to the team made her the perfect recipient.