Photos by Anthony Smith
Words by Brice Minnigh
The Crankworx Rotorua Enduro race delivered all the guts and glory that we've come to expect from the increasingly popular format, with technical trails in complicated conditions, horrendous crashes and the triumph of some of the world's most talented mountain bikers. Frenchman Jerome Clementz proved he is truly back from last year's shoulder injury with a commanding victory over the men's field, while his compatriot Anne-Caroline Chausson handily took the win in the women's race. Here are some of the highlights: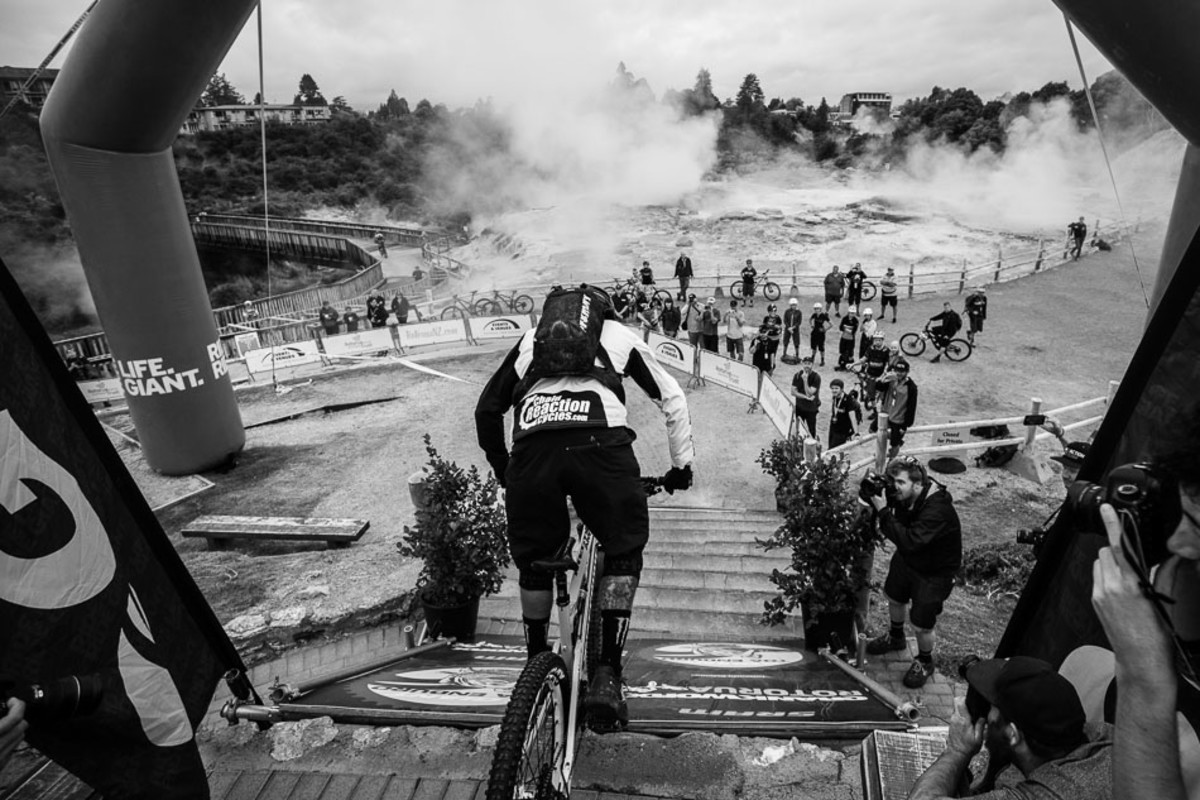 As racers in the Crankworx Rotorua Enduro rolled out of the start gate in the geothermal valley near the town's famous Pohutu Geyser, evidence of the growing appeal of the enduro racing format abounded. Big-name World Cup DH racers such as Sam Blenkinsop, Brook McDonald and Wyn Masters showed up to the start gate raring to race. But the biggest name of all was Sam Hill, who calmly explained, "It seems like a really cool event, so I wanted to give it a try." Several hours and seven grueling stages later, Hill finished the enduro race with style and an uncharacteristically big smile. He also finished 9th overall, ahead of several well-established enduro racers. And true to form, he ran flat pedals for the entire race.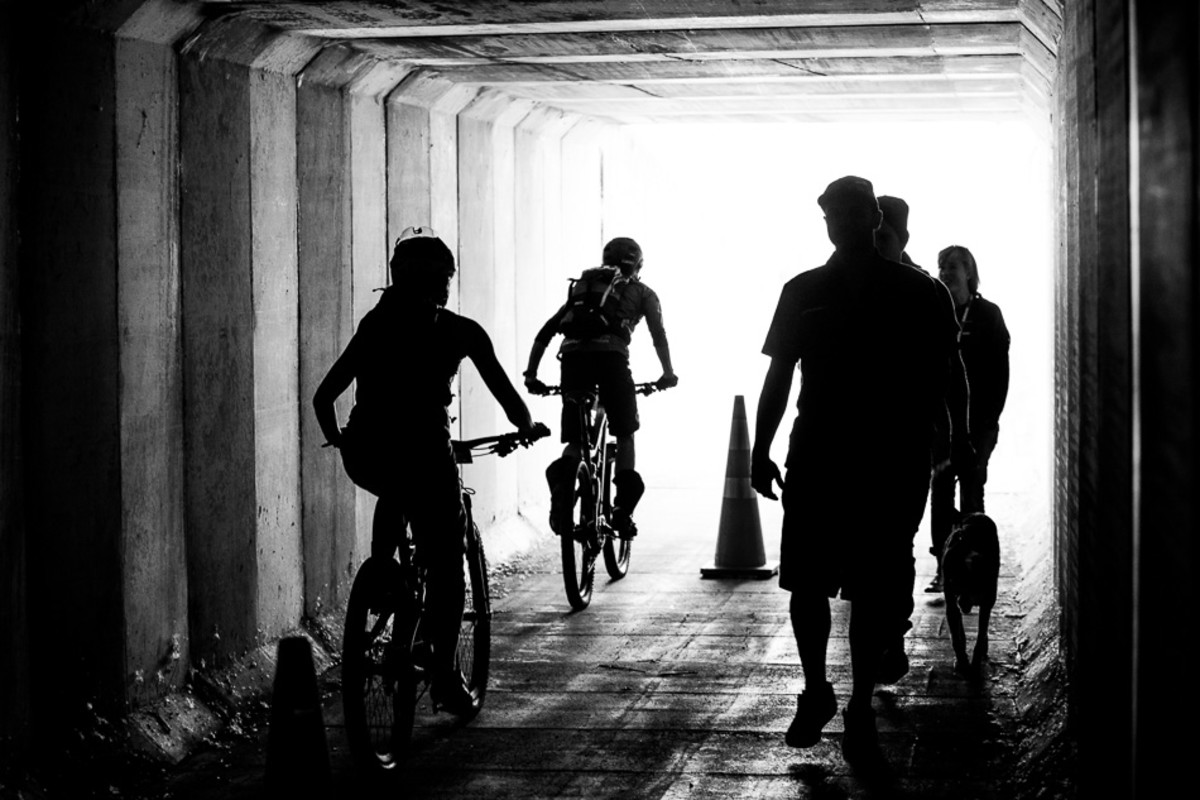 After leaving the start area in the sulfurous-smelling geothermal valley, racers crossed through the portal to a long day of pain, shredding and glory.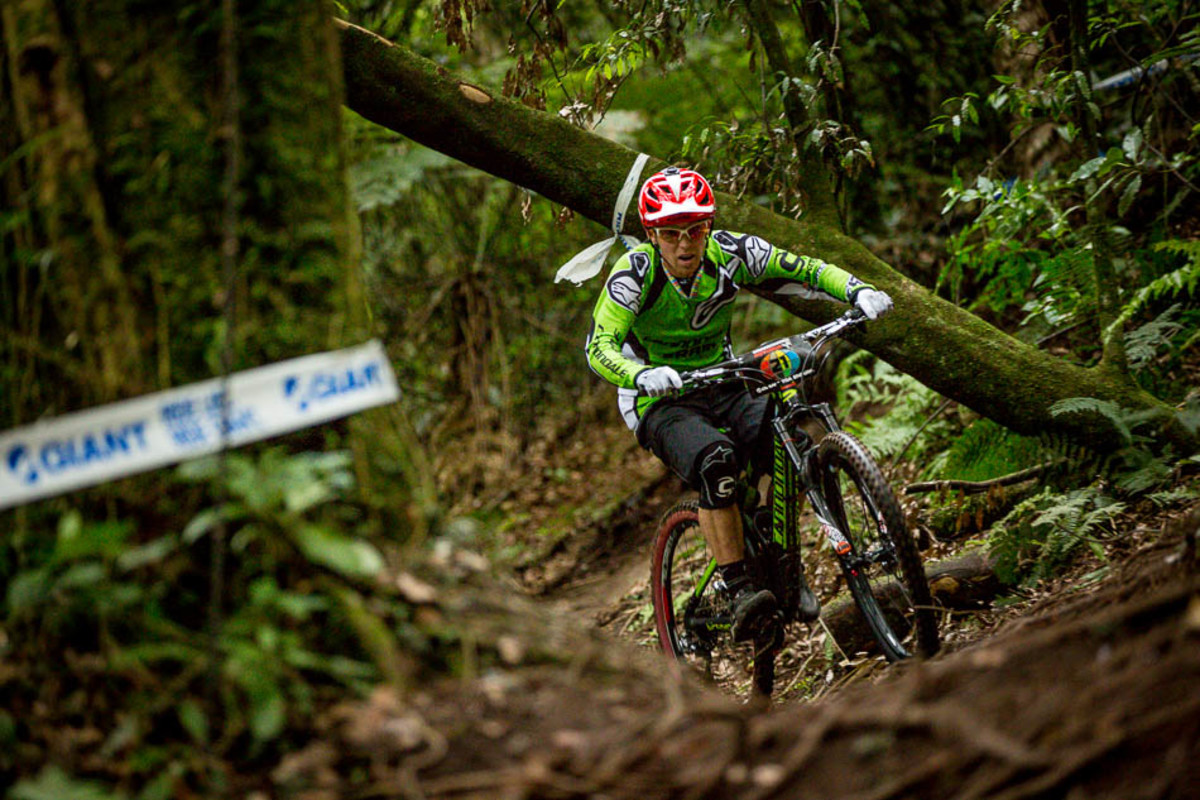 Competition in the men's field of the enduro was fierce, with all of the top riders looking strong. But few were more on point than Jerome Clementz, who proved that he is back from last year's shoulder injury by winning the contest outright.

Today's enduro course was a true test of bike-handling skills, with greasy roots, rutted sections and tight corners demanding consummate mastery of racers' bikes. Frenchman Nico Lau's skills were frequently on display, with moves like this nose-wheelie into this corner to set himself up for a speedy exit.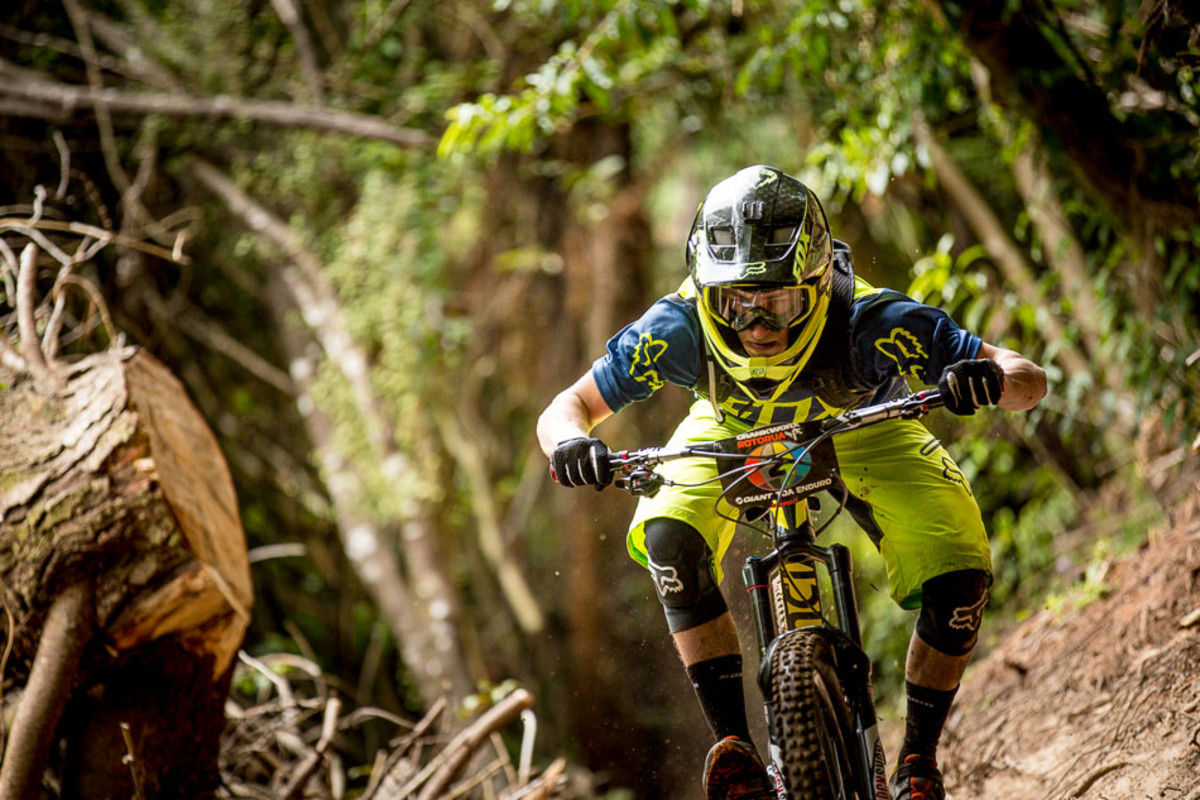 Damien Oton was ripping through slick root gardens from this moment on the First Stage all the way to the final one. Oton finished eighth overall, just ahead of Sam Hill.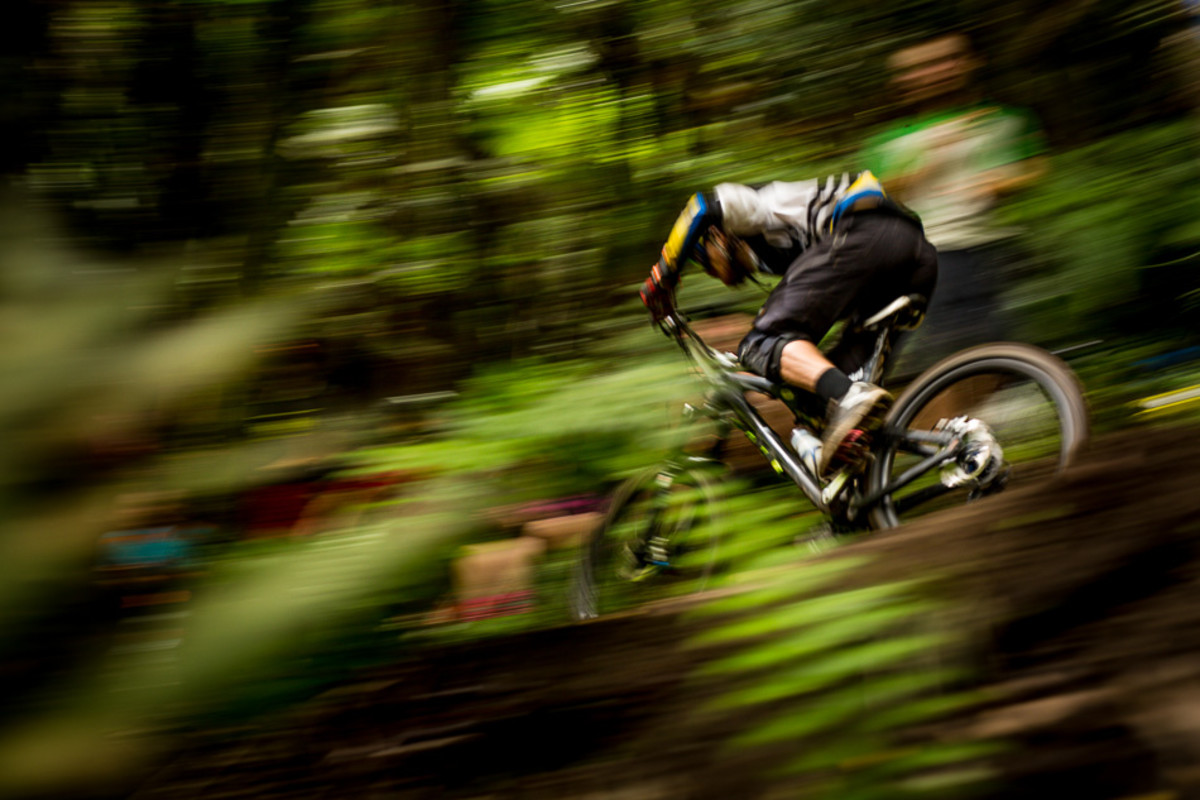 By Stage Five of today's race, it was clear that New Zealand golden boy, Wyn Masters, was quickly moving up the ranks. Local spectators alongside the course showed particular exuberance for him as he blazed past, and in the end, he didn't disappoint the hometown crowd, finishing third overall.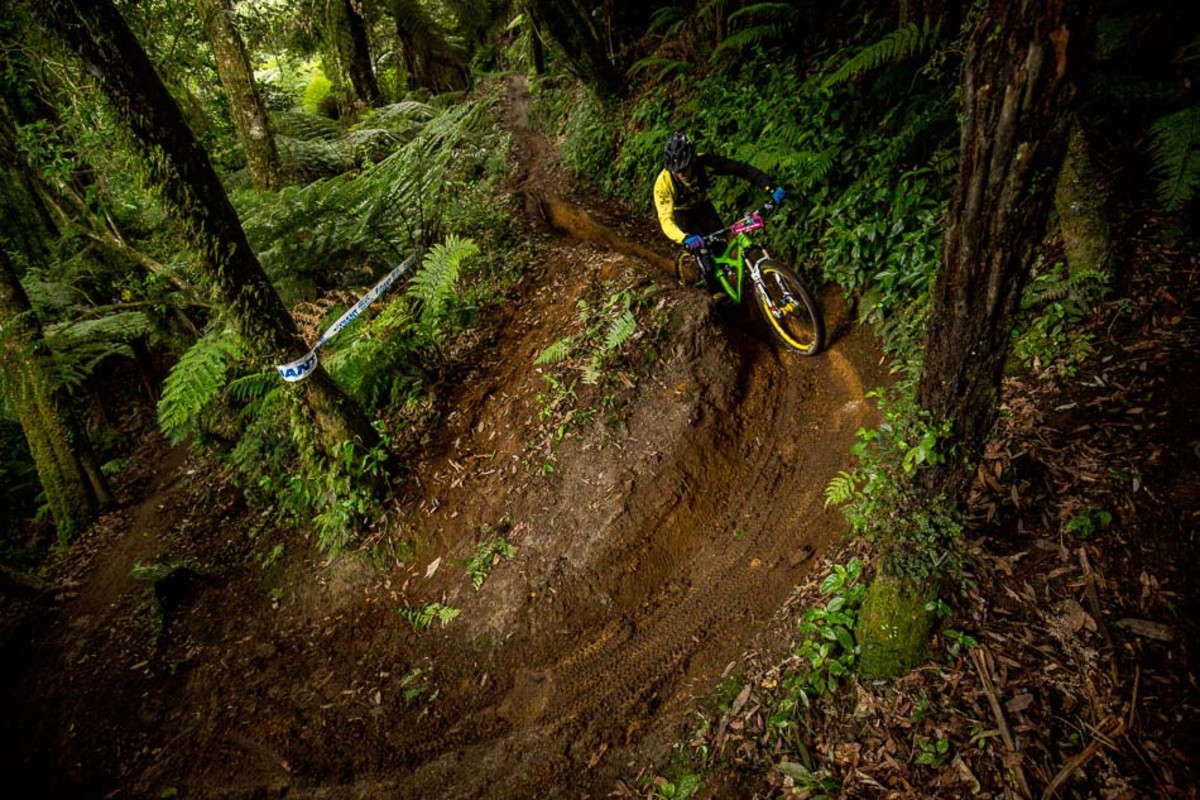 As usual, Anne-Caroline Chausson was the woman to beat in the women's race, and her focus was unwavering through stage after stage. Here, toward the bottom of Stage Four, she rode smooth and fast through a deeply rutted turn.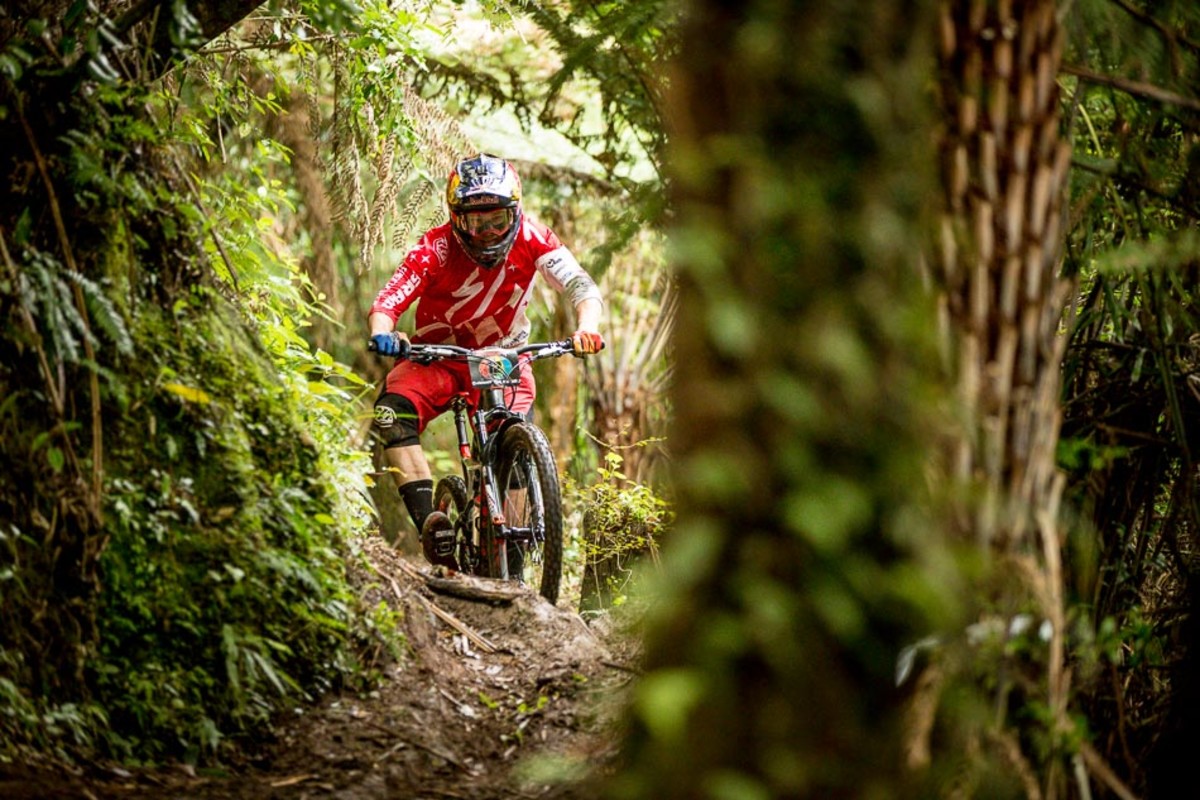 Curtis Keene was a mean machine through the first six stages, but he was unable to start the final one.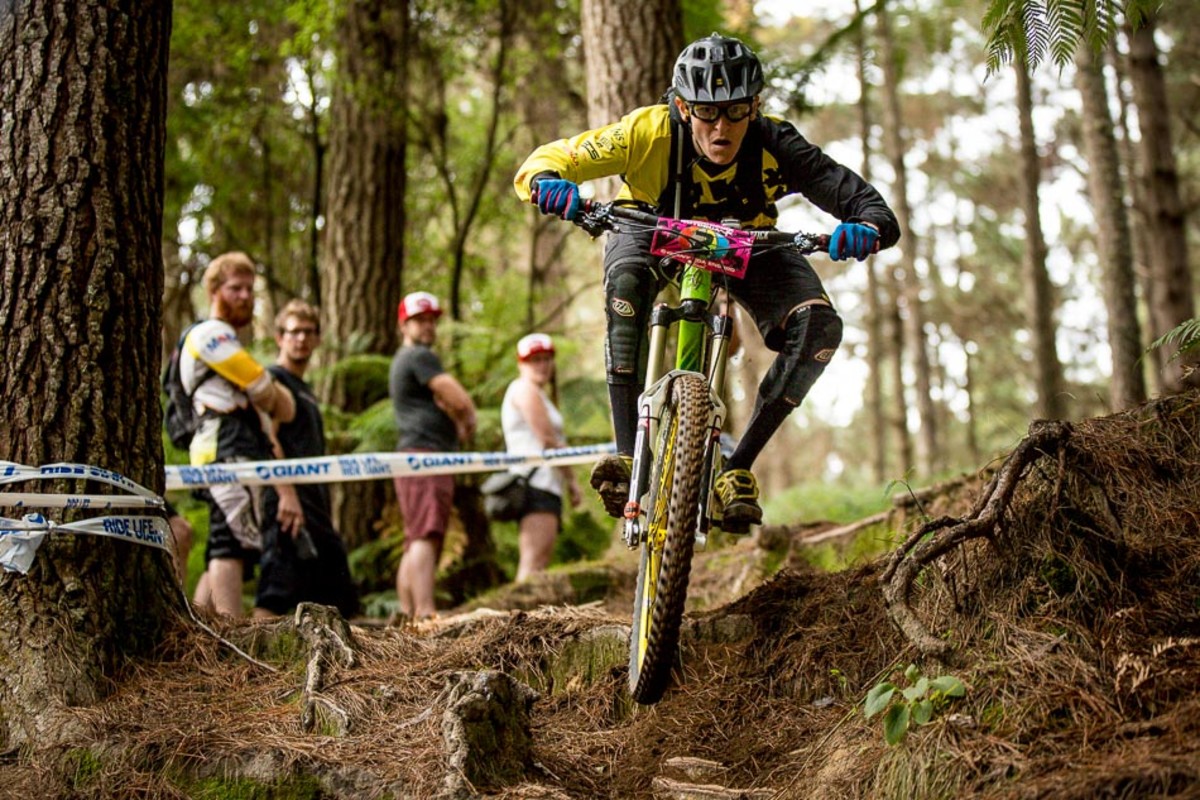 With focus and form like this through the entire race, it's no wonder that Anne-Caroline Chausson won the enduro. And it also helps explain why she's the winningest World Cup bike racer of all-time.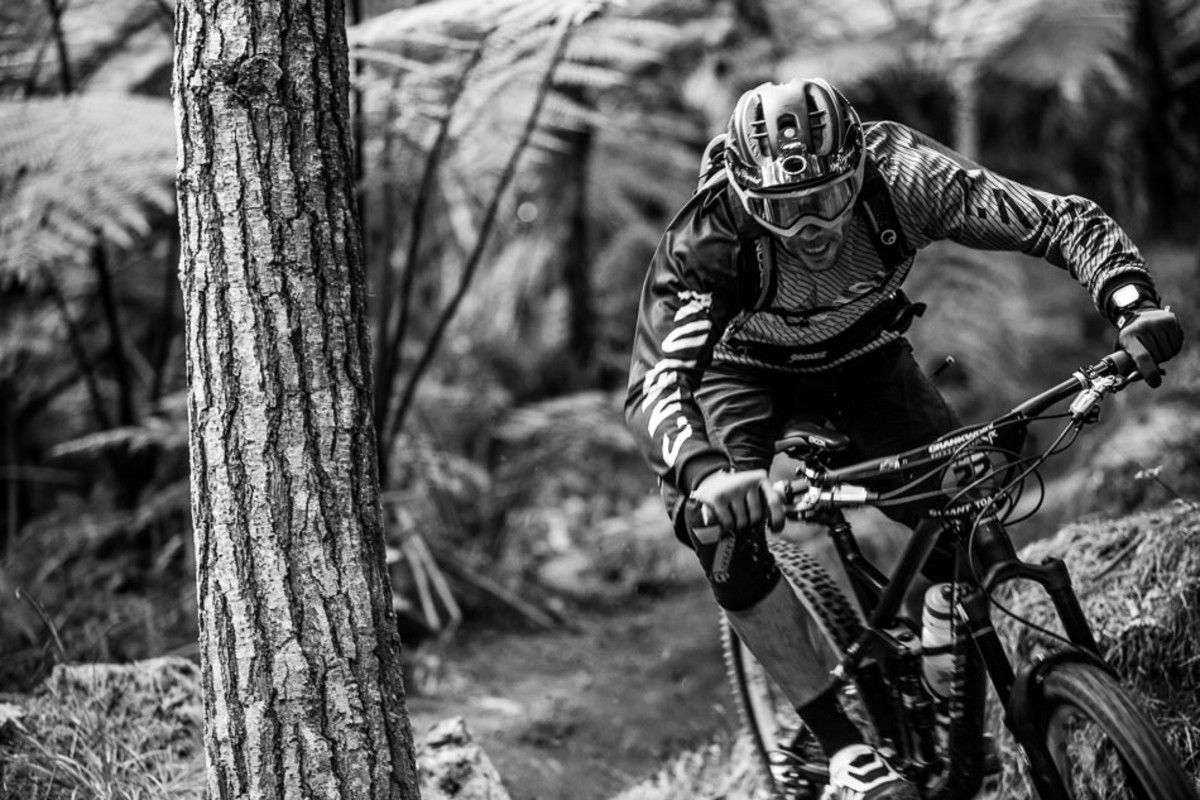 Former DH luminary Fabien Barel was looking hungry and riding like a beast, and his determined efforts landed him squarely in second place, setting himself up for what could be a successful season in this year's Enduro World Series.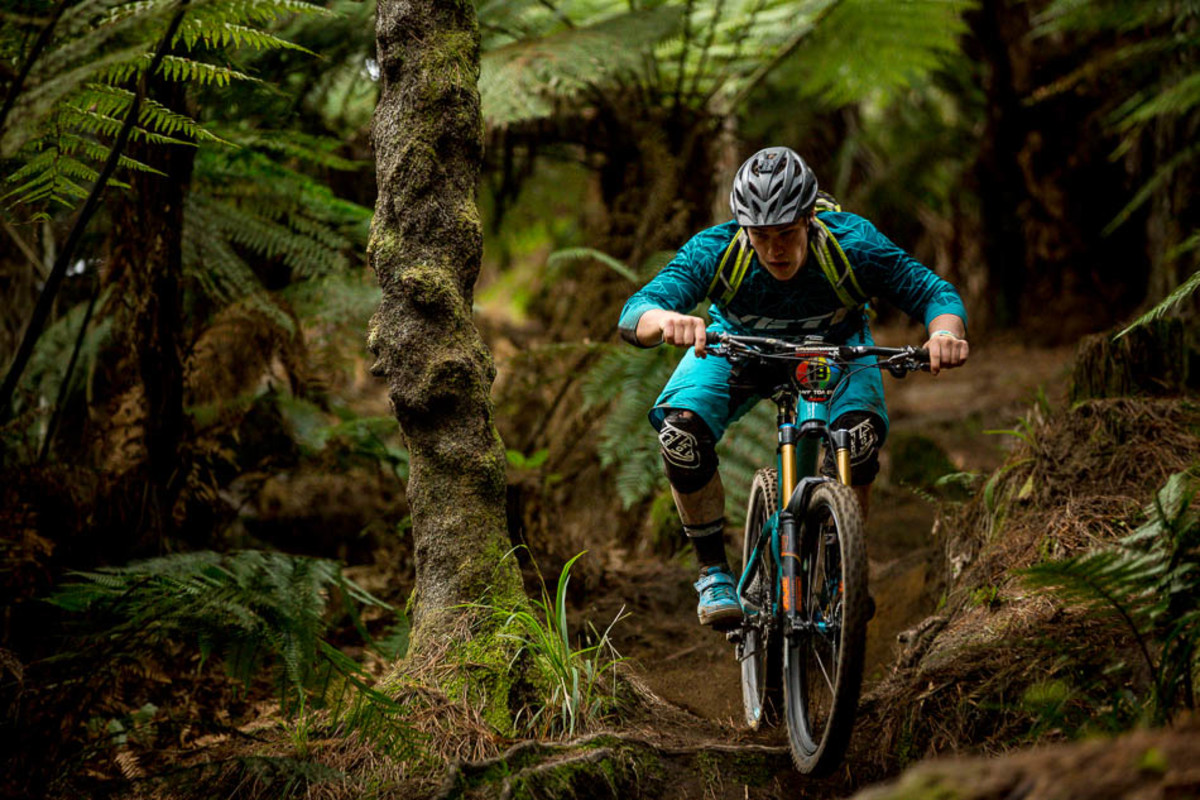 While his Yeti Cycles teammate Jared Graves sat out the race due to injury, it was up to Richie Rude to bear the torch for the Yeti Tribe. And he charged like an NFL linebacker looking for Super Bowl stardom for the entire race, forging an 11th-place finish.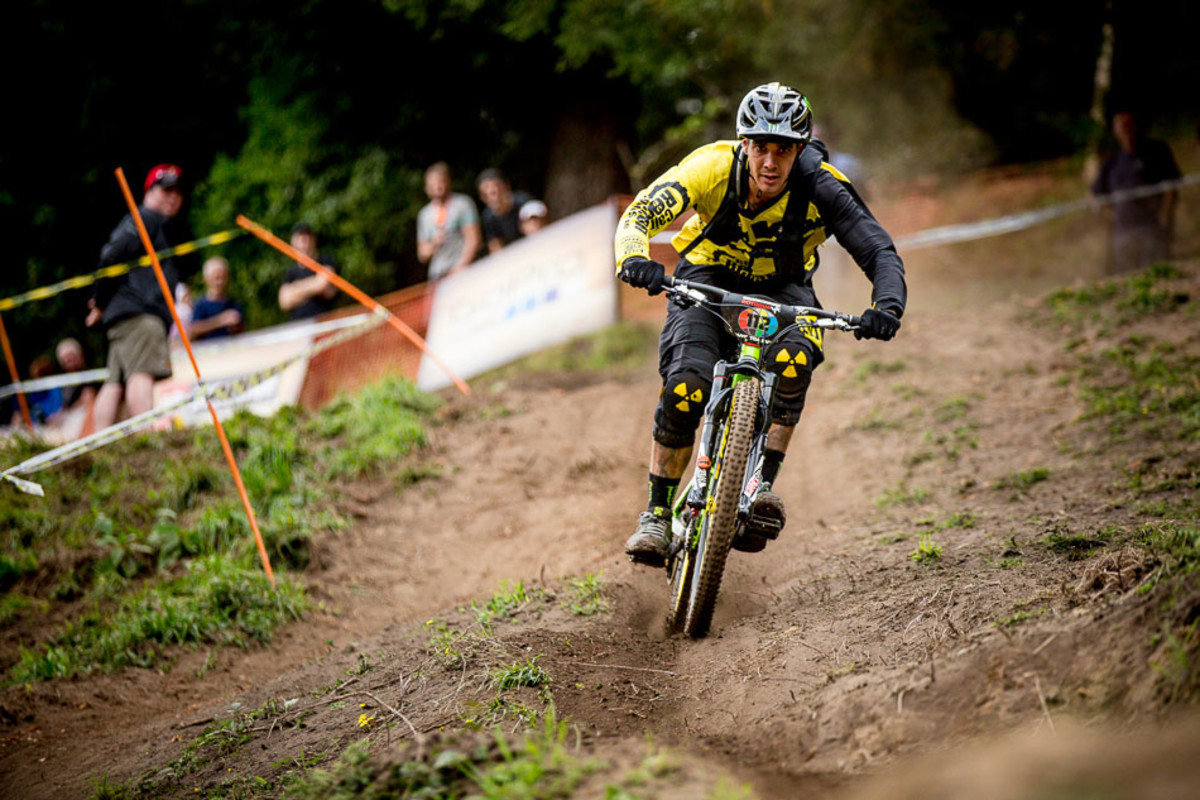 As Sam Hill approached the finish of the enduro's final stage, his satisfaction was palpable, as evidenced by the fact that his typically placid disposition was replaced by a real-live smile.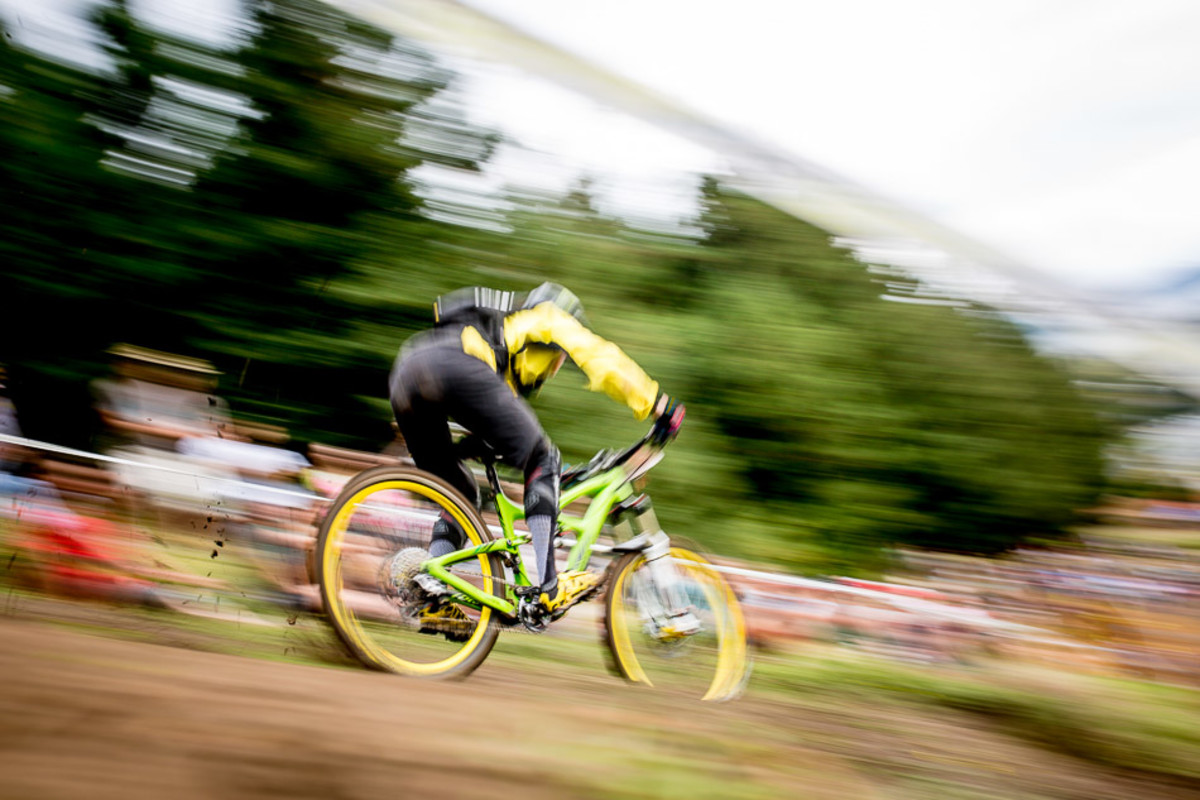 Anne-Caroline Chausson hurtles headlong into what promises to be another strong Enduro World Series showing.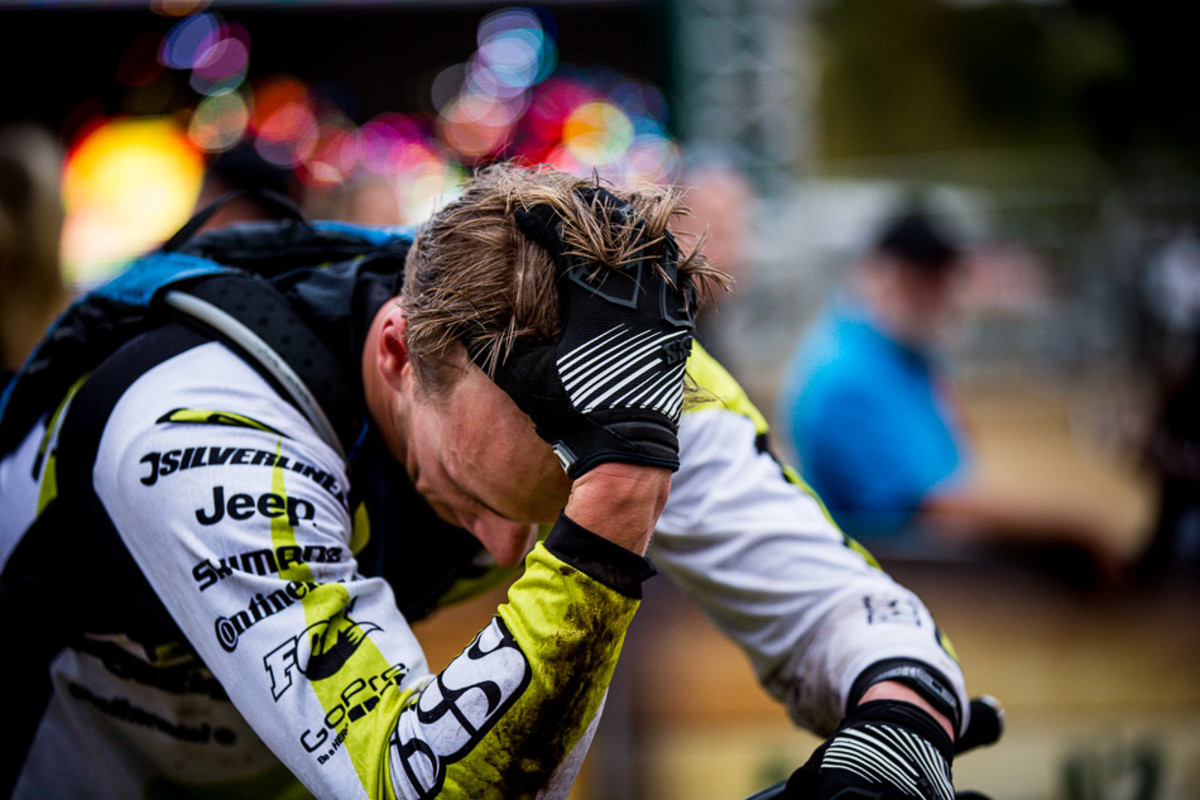 Like many competitors, Belgian Martin Maes came into the finish shattered and looking like a shell of his former self.


True to everything that is good and proper in the universe, a victorious Jerome Clementz throws the horns.