Photos by Anthony Smith
Words by Brice Minnigh
The 2015 Crankworx Rotorua Pump Track Challenge proved to be the most well-attended pump track challenge in Crankworx history, drawing hundreds of spirited spectators for the Friday evening spectacle. The event, which had been rescheduled from Thursday afternoon to Friday evening due to inclement weather, was a real crowd-pleaser, eliciting mass cheers as the riders pumped their way around the track in one hard-fought heat after another. By the time the dust had settled, the Dutch duo of Anneke Beerten and Joost Wichman emerged victorious. Here are some of the evening's highlights: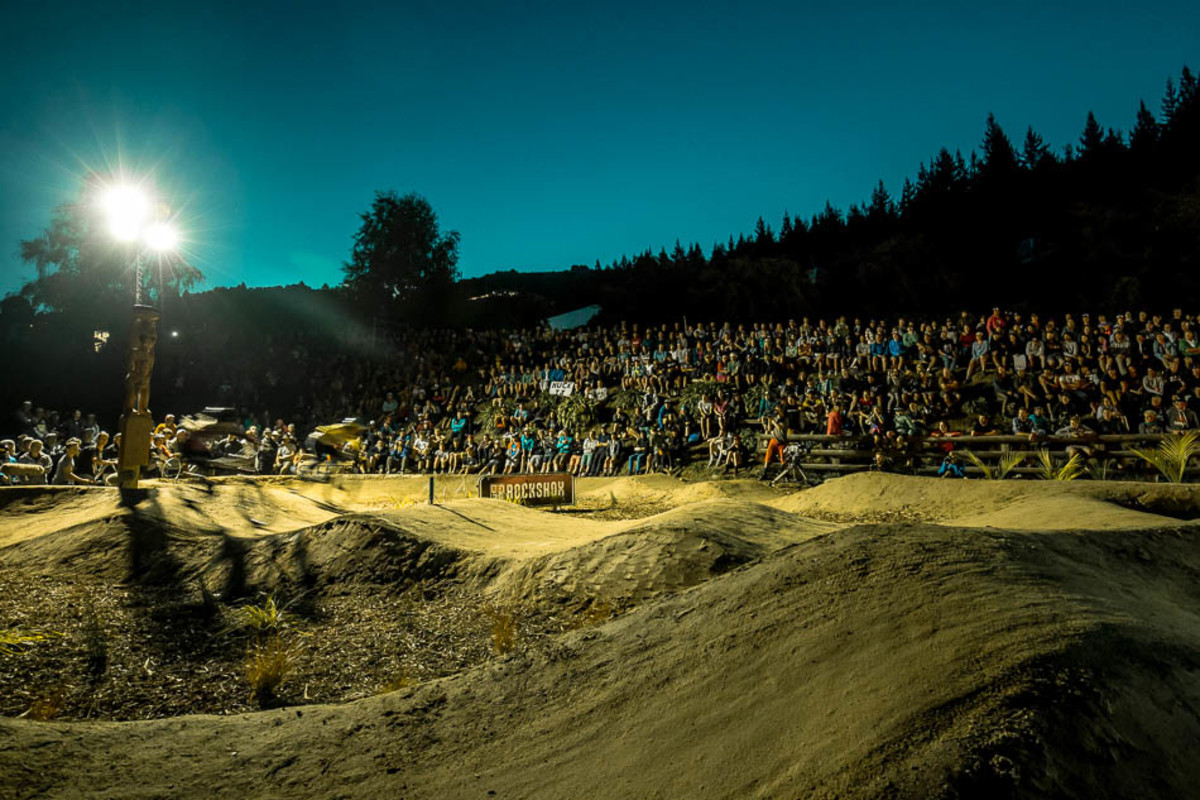 The crowd was probably the biggest-ever for a Crankworx Pump Track Challenge, with hundreds of spirited spectators turning up for the event, which had been rescheduled from Thursday afternoon to Friday evening. The weekend crowd cheered wildly—especially for New Zealand riders—and midway through the contest a wave began to roll all the way around the track.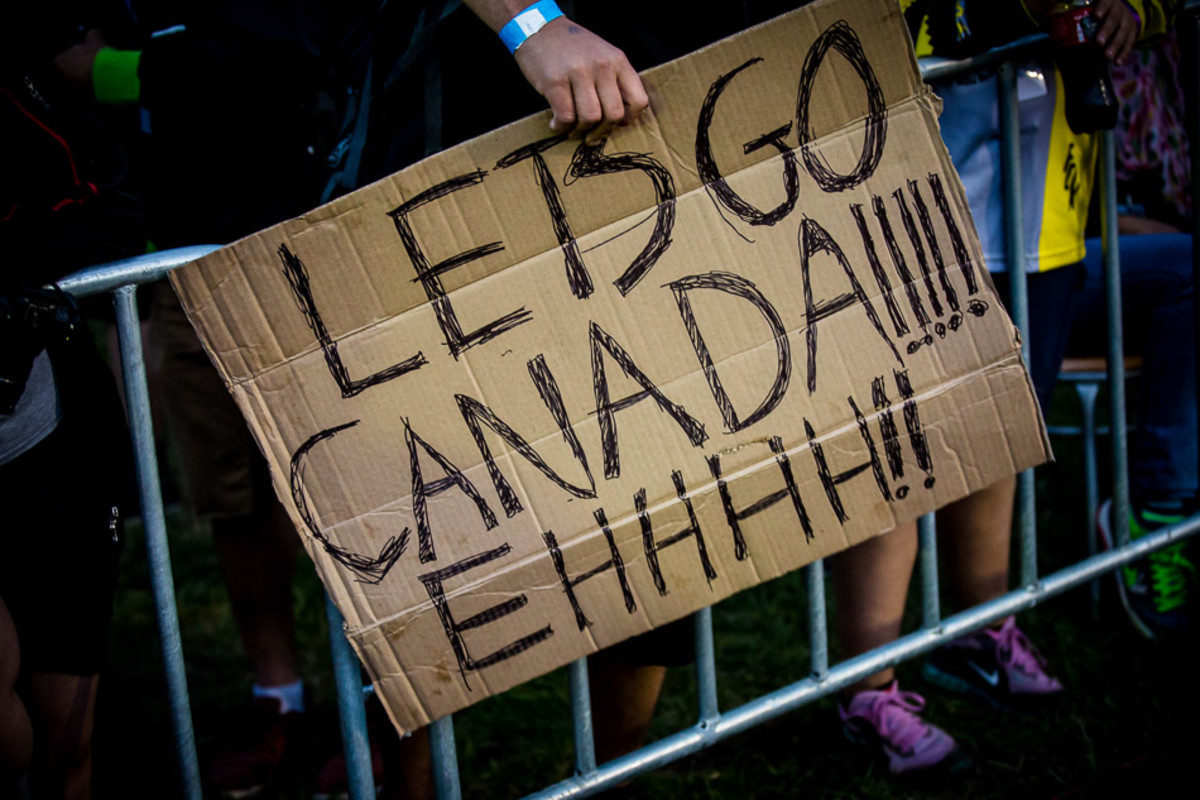 A bit of cheeky Commonwealth humor never hurt anyone, did it?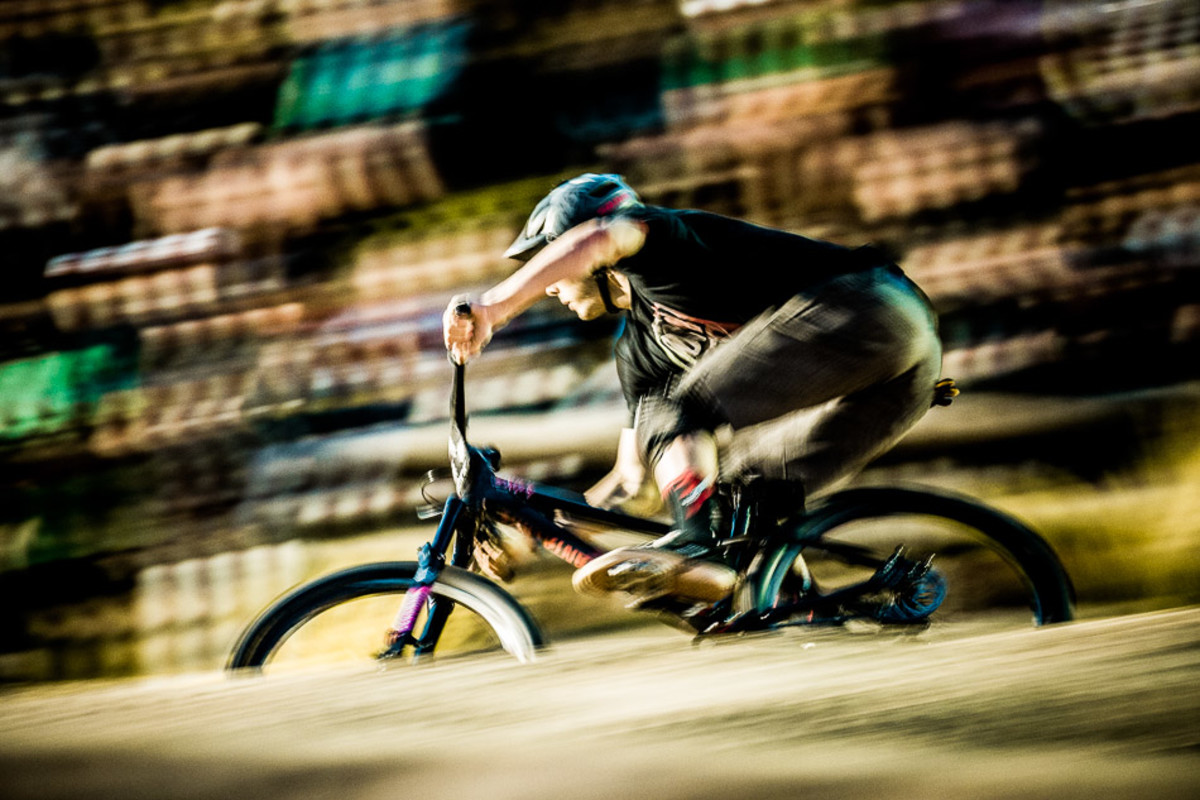 Most of the heats were tight, but early on North Carolina DH racer Walker Shaw was pulling away for some lengthy gaps. In the end, he was pipped at the post for a podium spot and had to settle for fourth.

Anneke Beerten proved yet again that she is truly a world-class athlete, staying focused through heat after heat and claiming an undisputed victory.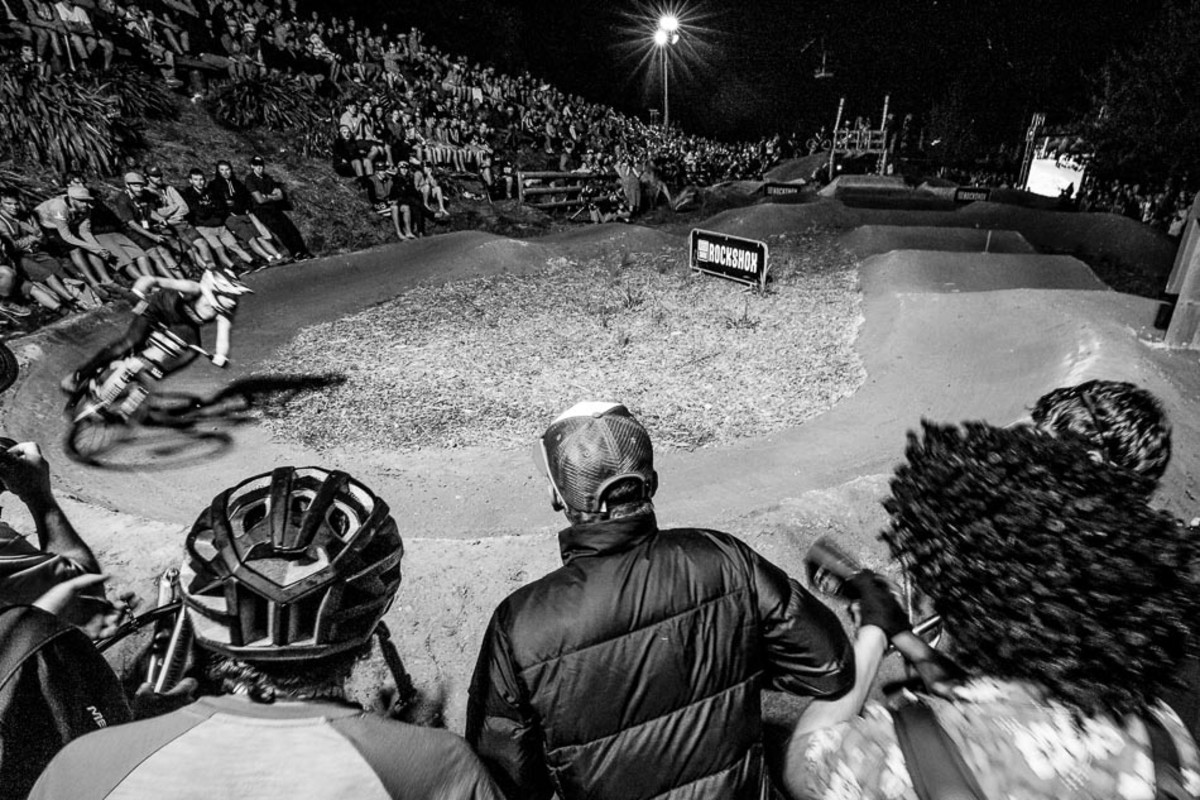 Not even the rowdy contingent of ousted competitors could sway Beerten's steely focus.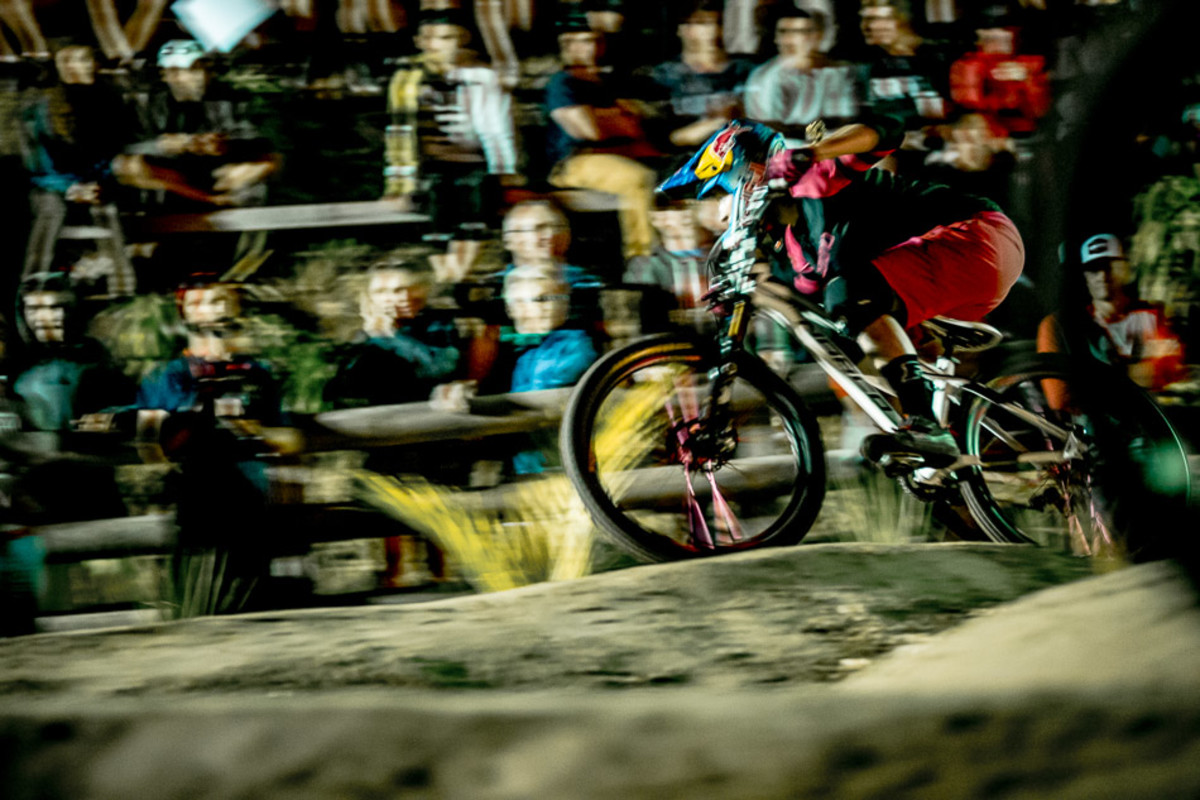 Perennial pumptrack master Jill Kintner was gunning for the win the entire evening, but in the final heat against Beerten an unfortunate bobble at the start gate left her watching her Dutch counterpart's victory lap.

Despite his low and mean demeanor, comeback kid Martin Soderstrom went off track and ended up playing catch-up for the next few heats before finally succumbing to the competition.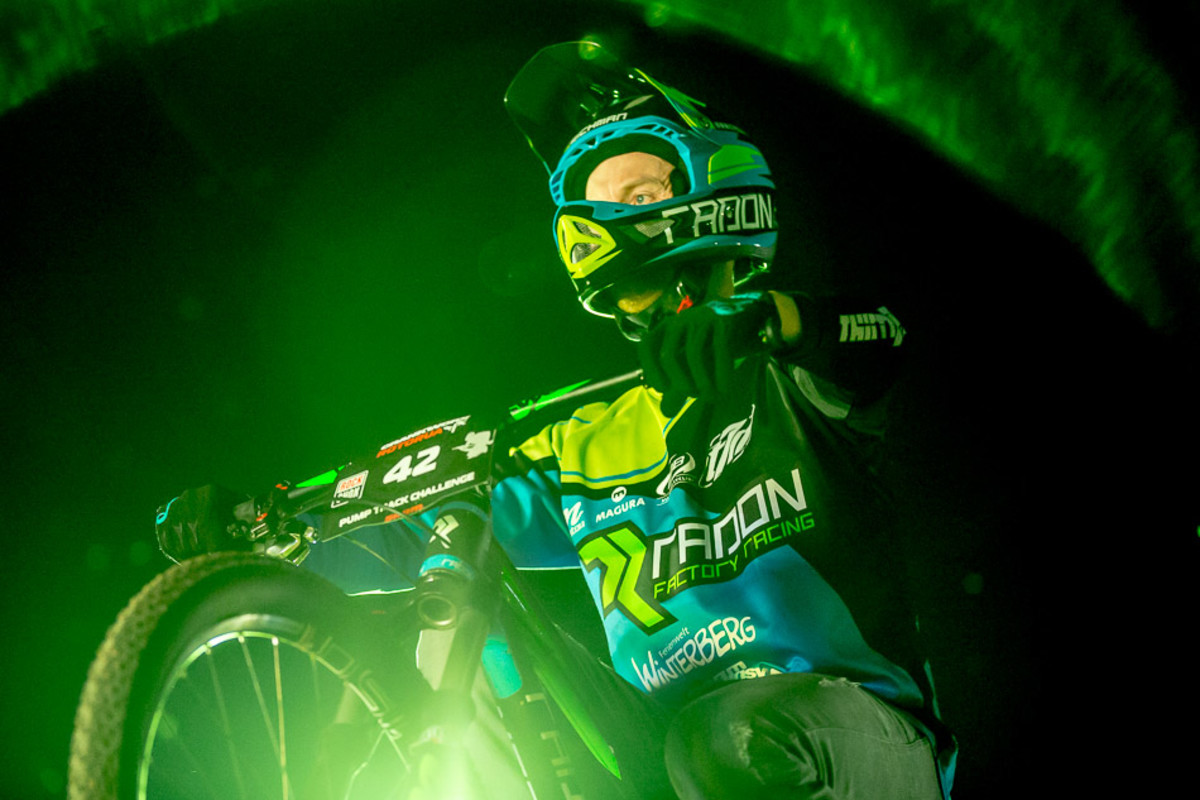 The light shone its favor on men's winner Joost Wichman, who managed to trounce the field of significantly younger riders on his way to pumptrack glory.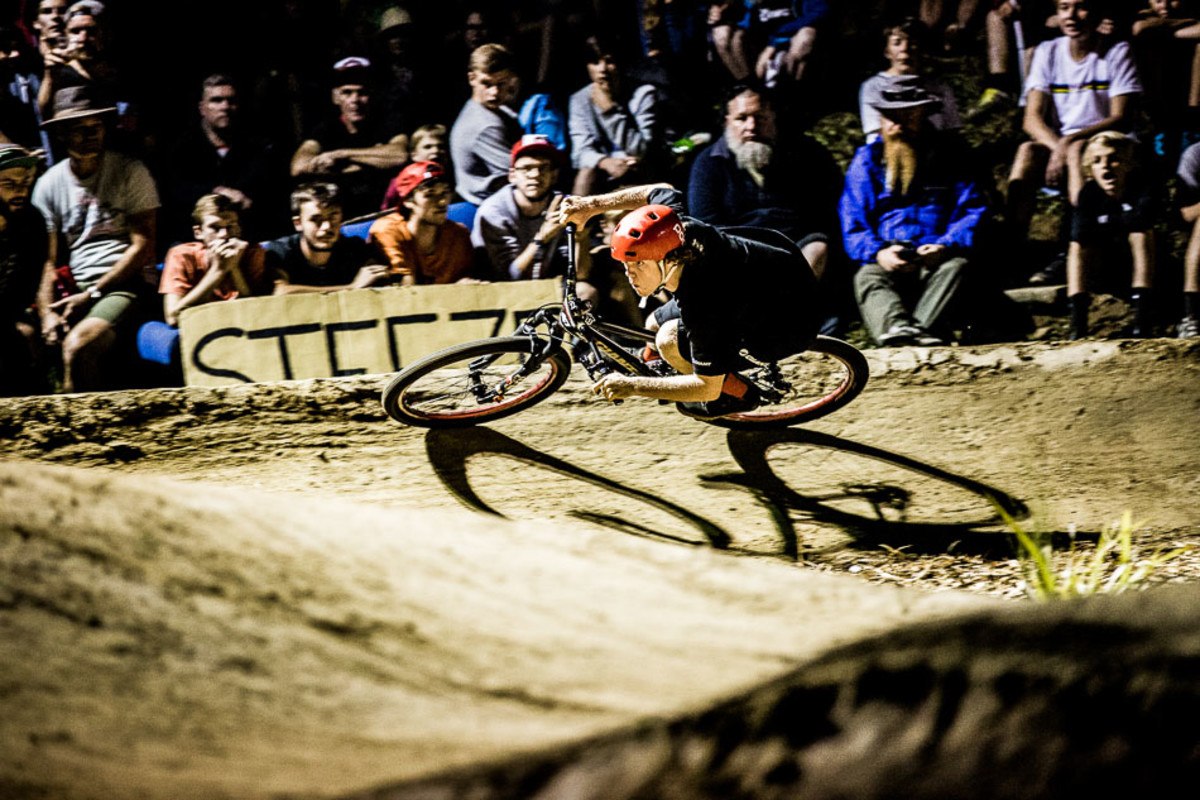 Crowd favorite Keegan Wright of New Zealand picked off one punter after another throughout the evening, only narrowly losing to Wichman in the final heat.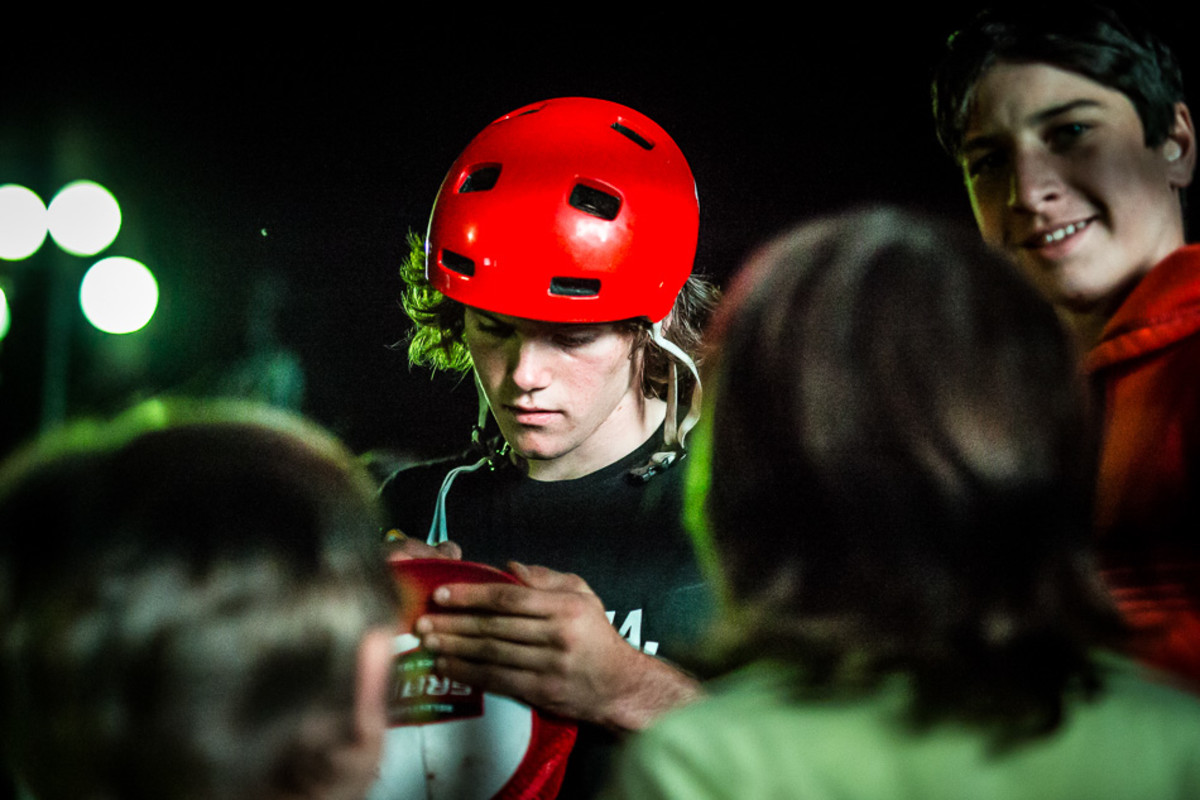 Despite placing second, Wright had a long line of autograph seekers to satisfy before he could make his podium appearance.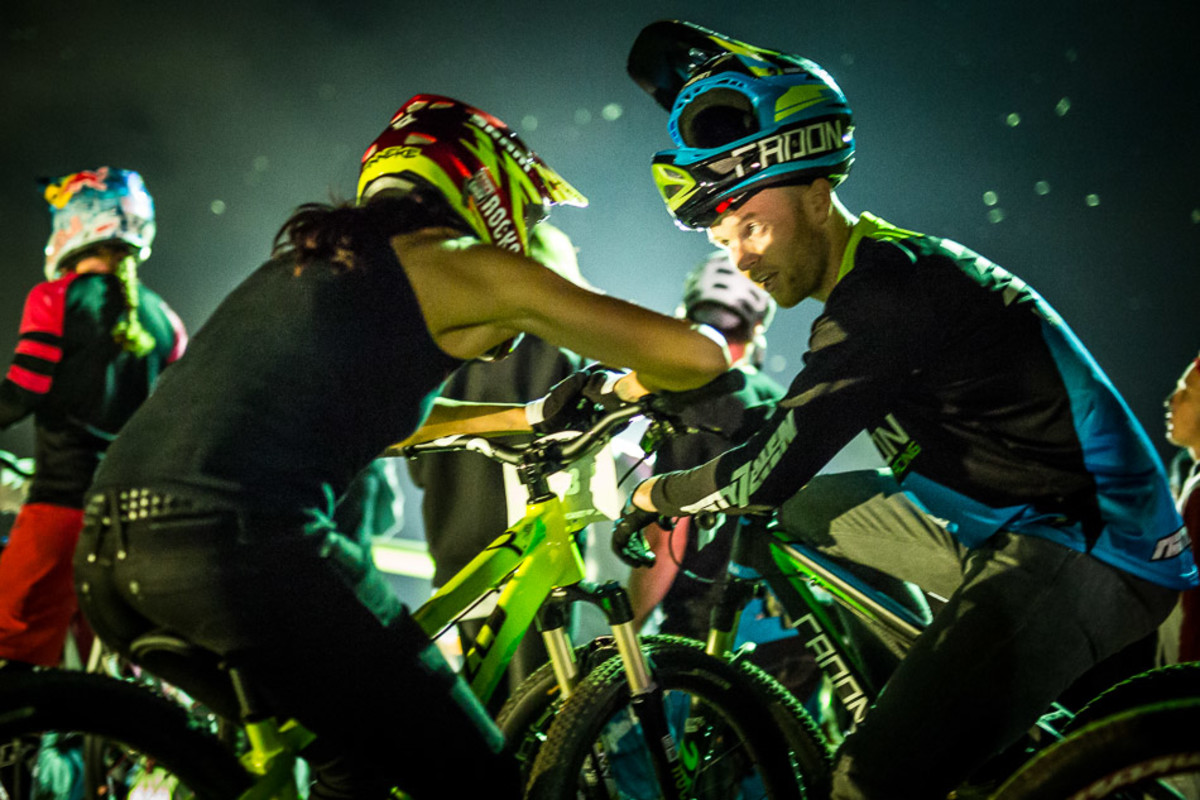 The dynamic Dutch duo of Anneke Beerten and Joost Wichman talk before making a clean sweep for the Netherlands.