Photos by Anthony Smith
Words by Brice Minnigh
The Crankworx Rotorua Downhill race was filled with frenetic action yesterday, with an international field of racers pinning it down the challenging course, which had turned Rotorua's tacky dirt into a maze of deep holes, braking bumps and ruts. After spending much of the race in the hot seat, US racer Eliot Jackson was eventually ousted by Frenchman Loic Bruni, who took a commanding victory with more than a two-second lead. Rachel Atherton pocketed the win against the rest of the women, with Tracey Hannah and Emilie Siegenthaler finishing in second and third. Here's a look at some of the highlights: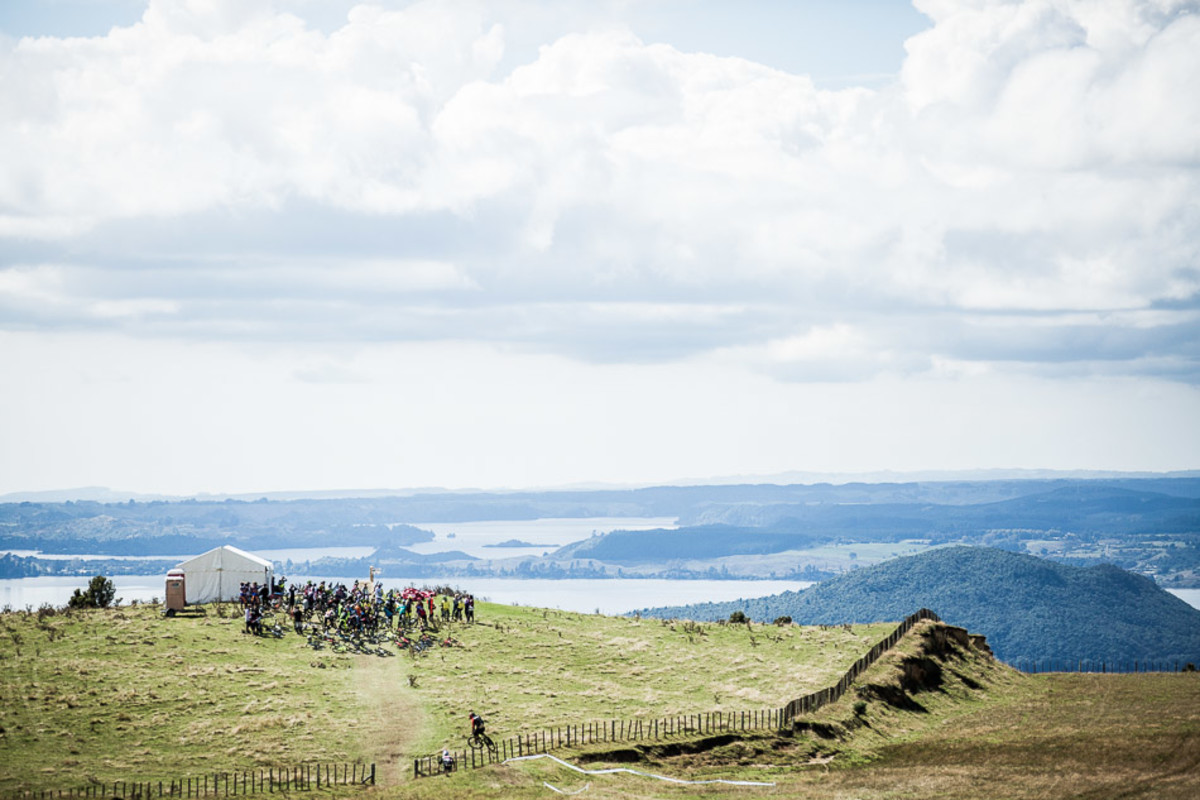 With the sun out and the dirt tacky from the recent rain, racer spirits were high ahead of today's downhill race. And with a view like this from the top, how could they not be?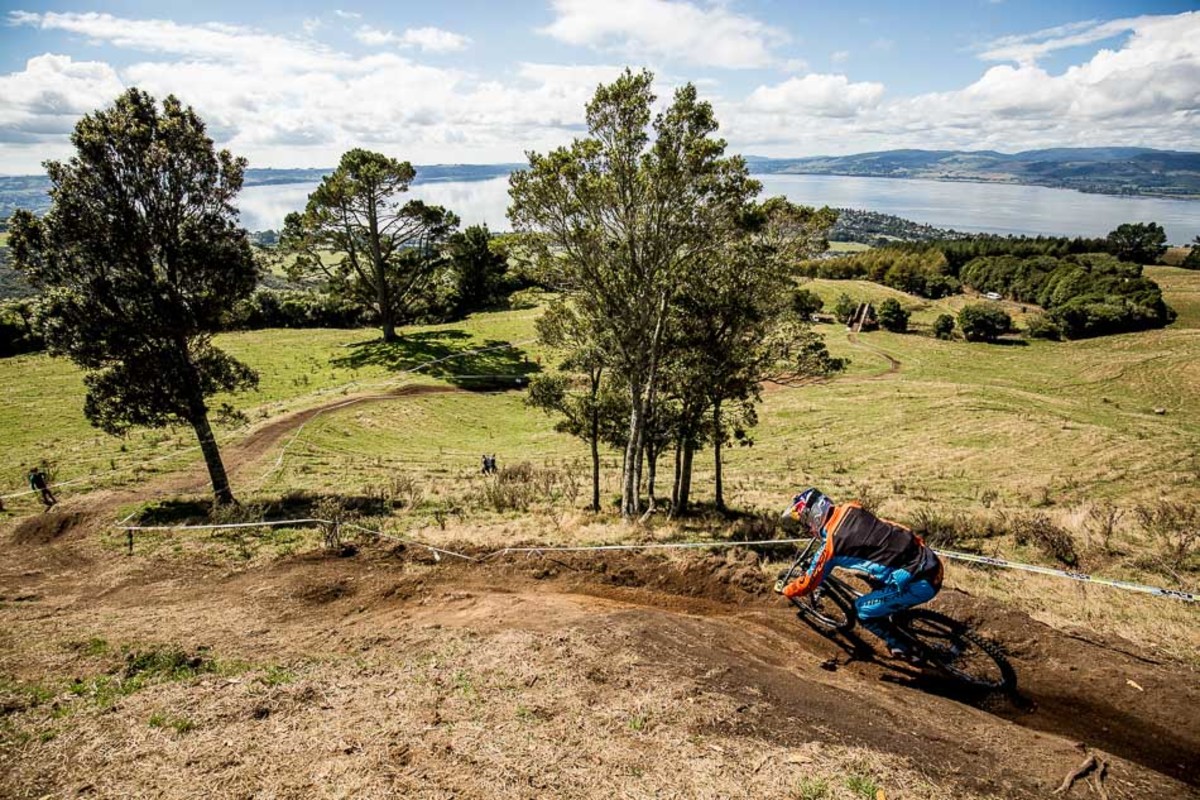 Judging from Loic Bruni's poise on his final practice run, he was going to be a contender in today's race.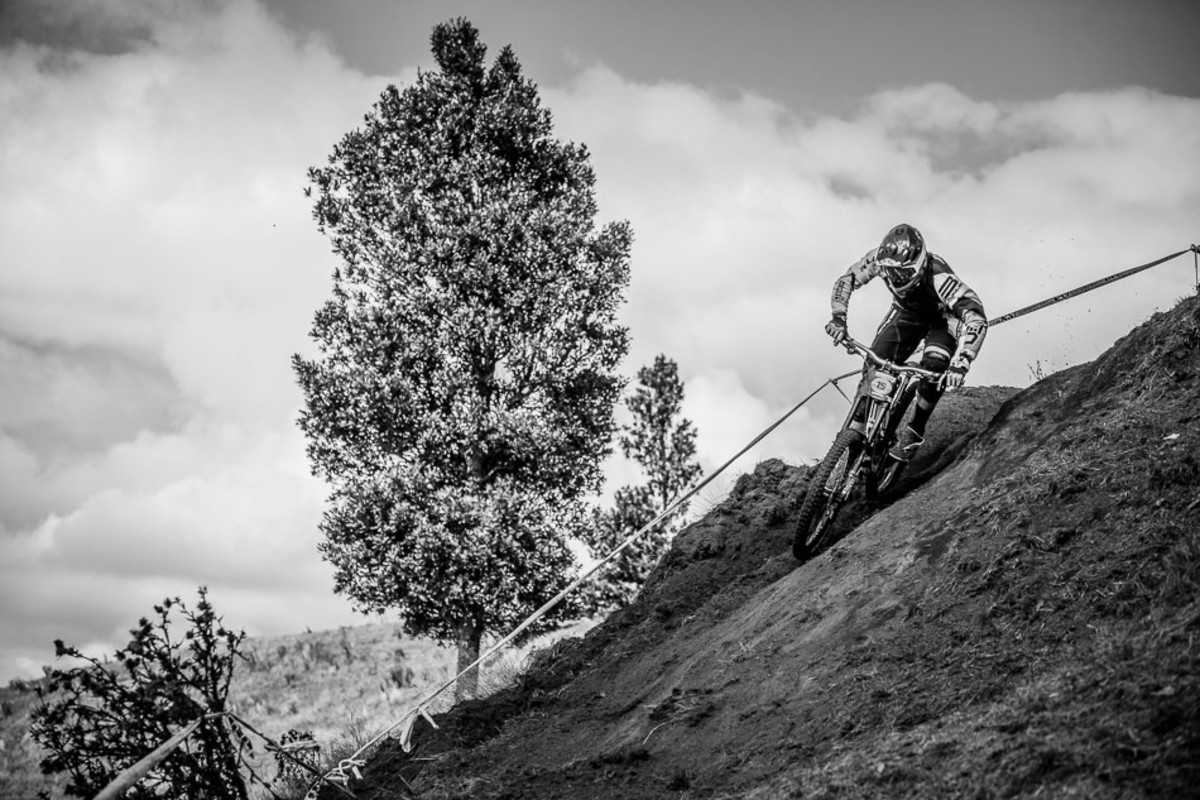 The always-animated New Zealander Wyn Masters was holding strong in one of the first dicey, off-camber corners toward the top of the course. He ended up taking 13th place.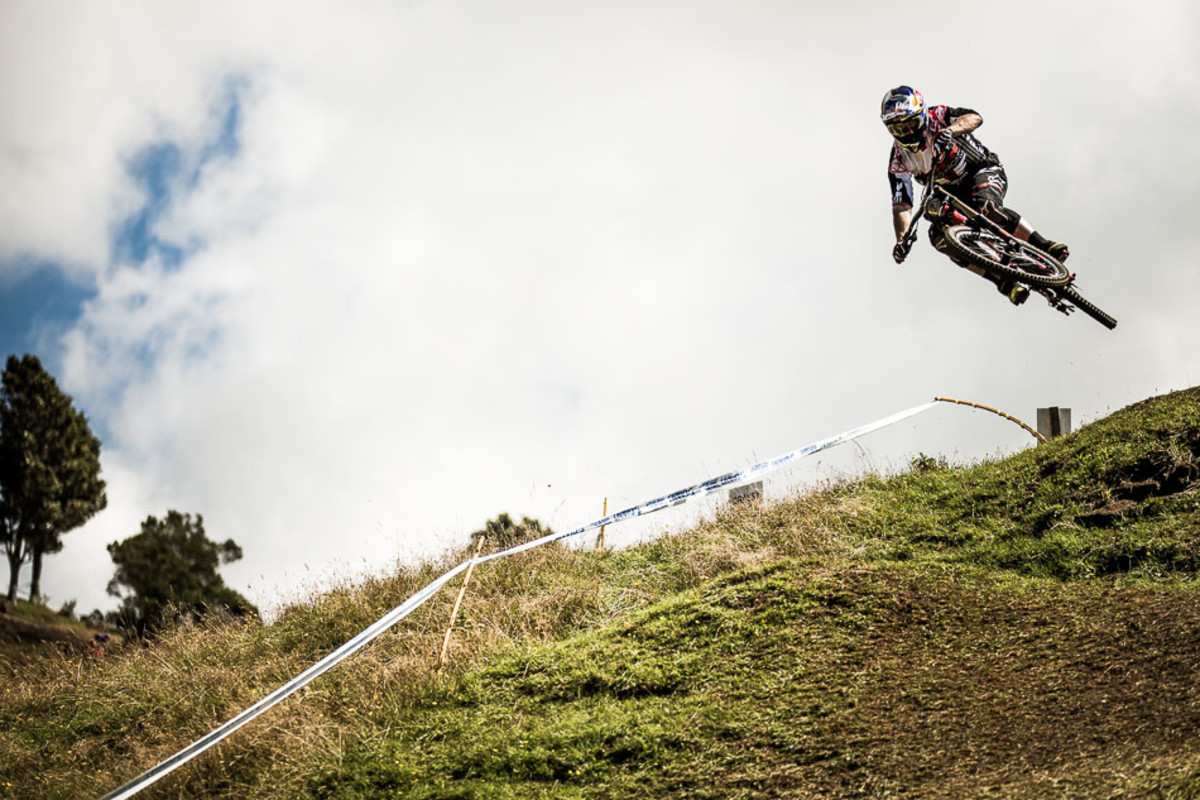 Fellow New Zealander Brook MacDonald was also riding strong today, here airing the stepdown that led into the Redwood forest section of the track. His run was enough to earn him 8th place overall.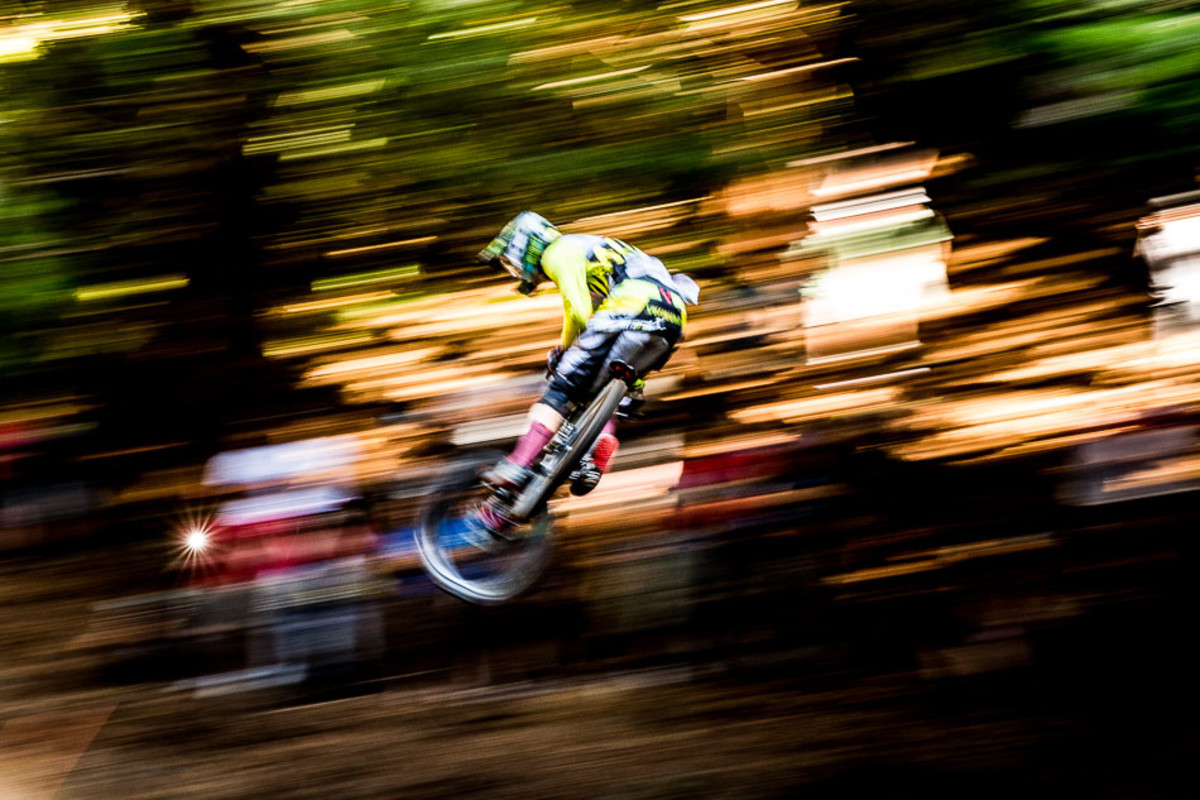 Even though Australian David McMillan didn't finish in the top 20, he was still showing the style that he put on display during the Oceania Whip-Off Championships two days earlier.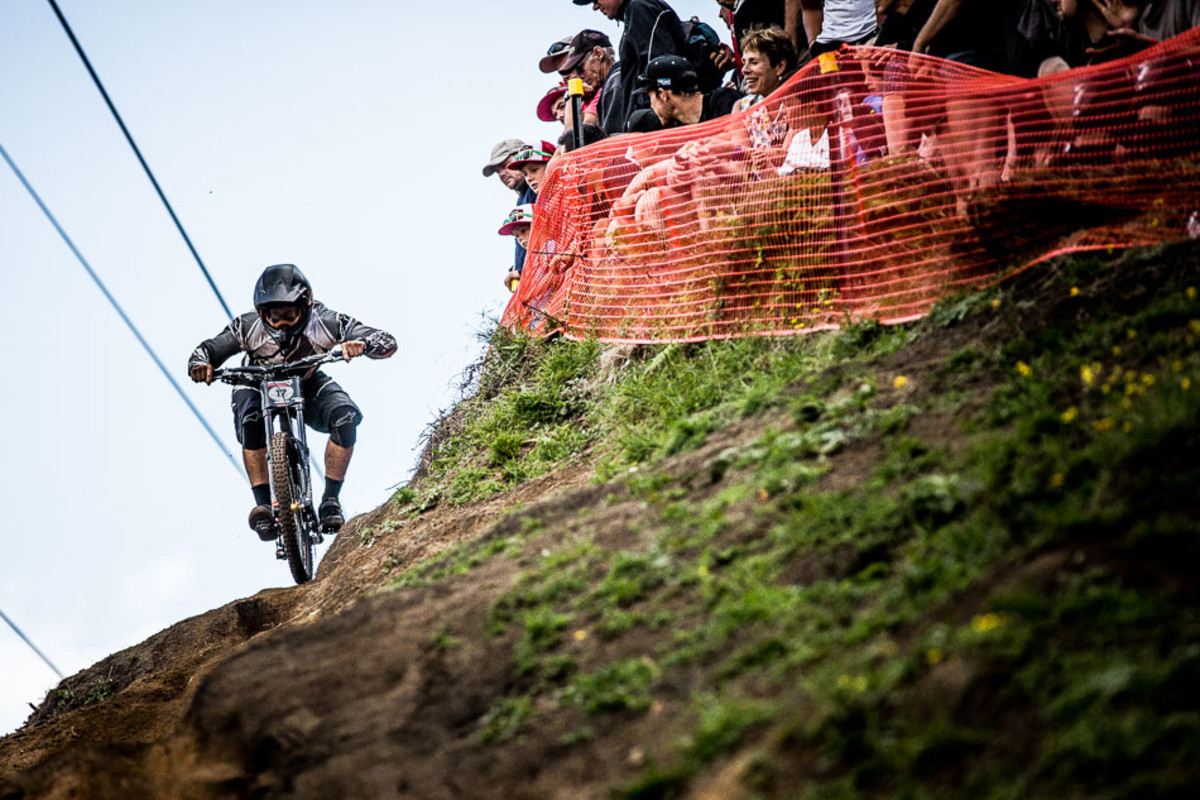 New Zealander Matt Walker exhibited the aggressive stance of a seasoned pro as he headed toward the finish, ending up taking 12th place.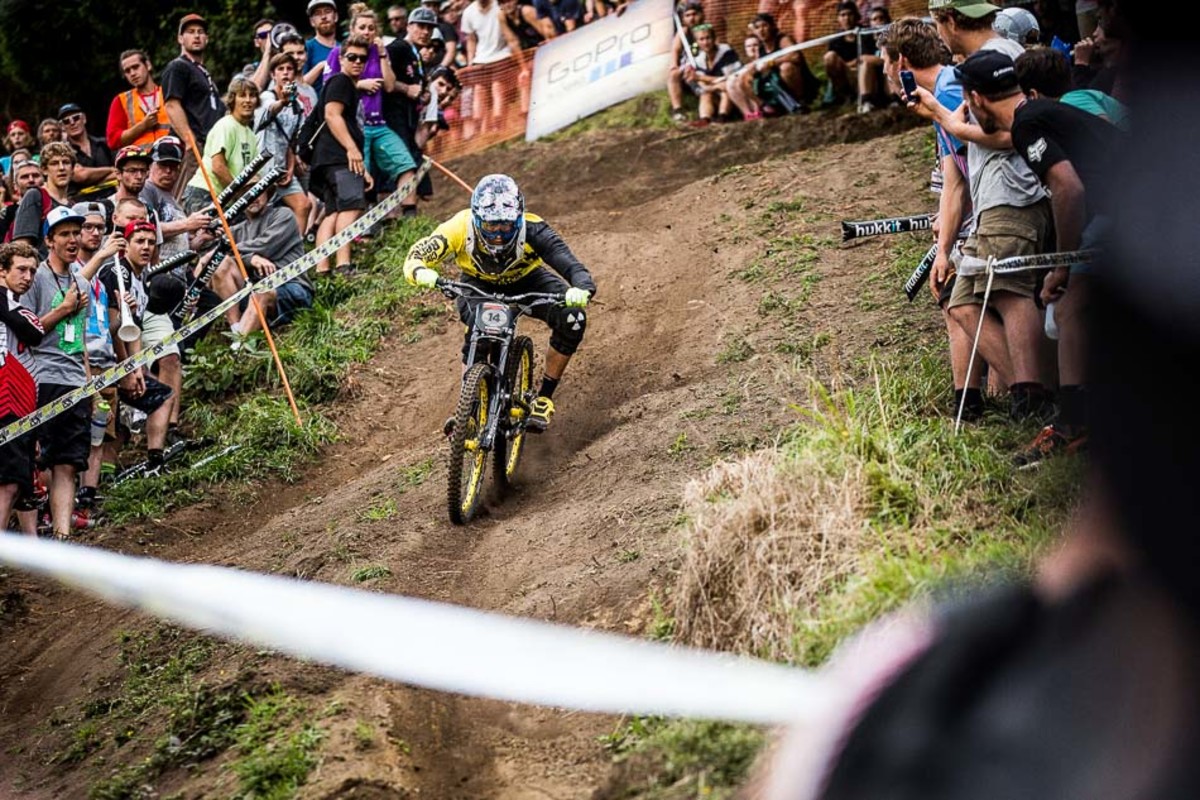 British racer Mike Jones was fully pinned heading into the finish, crossing the line just a second behind fellow Brit Bernard Kerr to take 11th place.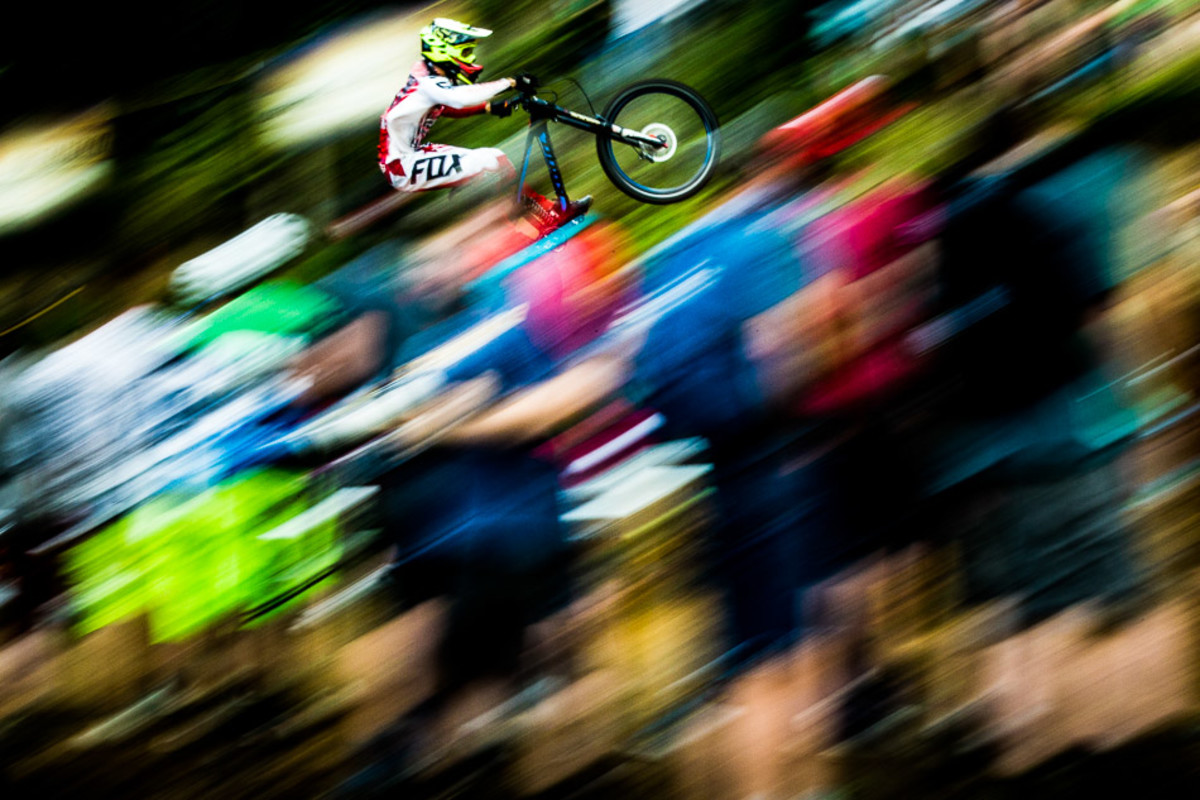 Aussie Connor Fearon blasted off the course's final hip jump into the finish corral to claim 5th place, consolidating his stellar performance at Crankworx Rotorua. Fearon took second place in the Oceania Whip-Offs on Wednesday.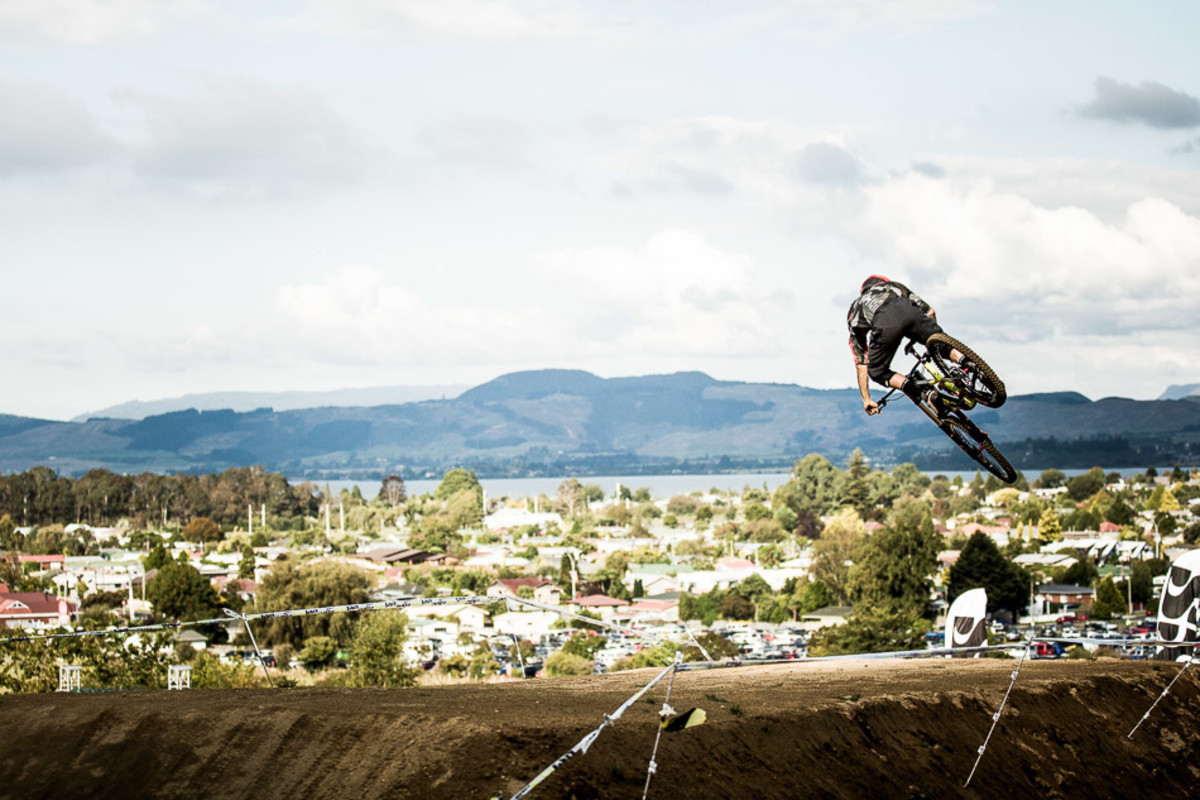 Of all the New Zealand racers, Sam Blenkinsop looked hungriest for the win today, charging into the finish area like a bull in Pamplona to claim the third spot on the podium.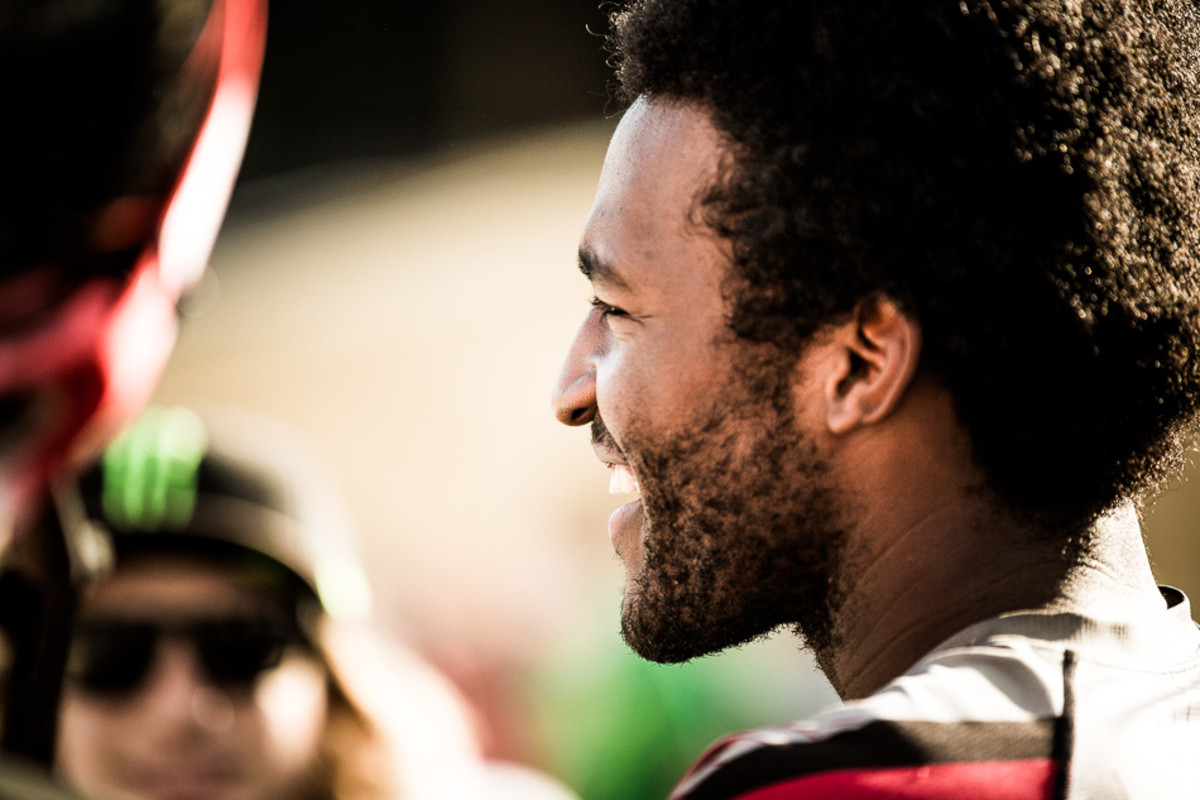 After spending much of the afternoon in the hot seat, US racer Eliot Jackson was eventually ousted by Frenchman Loic Bruni, but his spirits nonetheless remained high. As an interesting side note, music meister Jackson wore headphones for the entire race, given the fact that it was not UCI sanctioned and therefore not prohibited.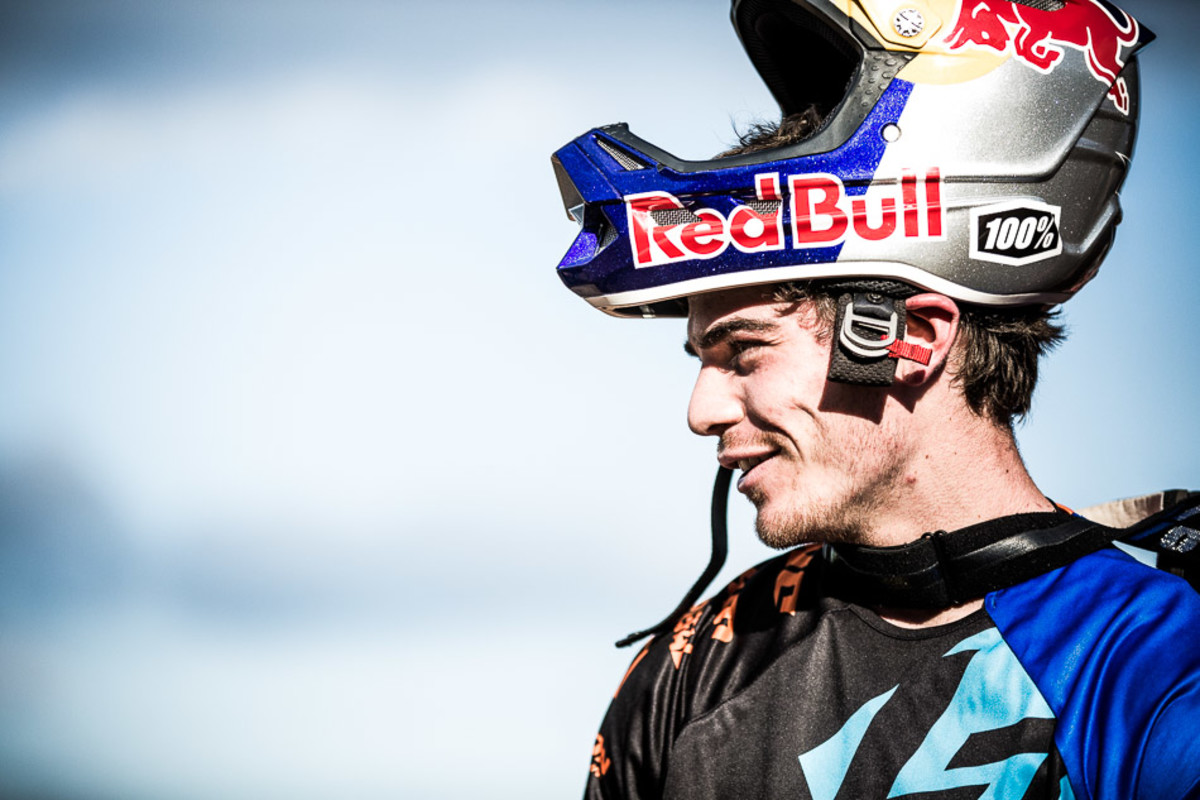 Loic Bruni was all smiles after his commanding two-second victory.