Northwest Arkansas: home to the Ozark Mountains, WalMart, and now the Bible of Bike Tests.
Testing for our eighth annual Bible has just kicked off on the trails around Bentonville, where we've assembled our crew of testers, videographers, photographers and support staff. The rapidly expanding selection of trails is especially suited to the mid-travel trail bikes that make up the majority of our 35-bike test fleet.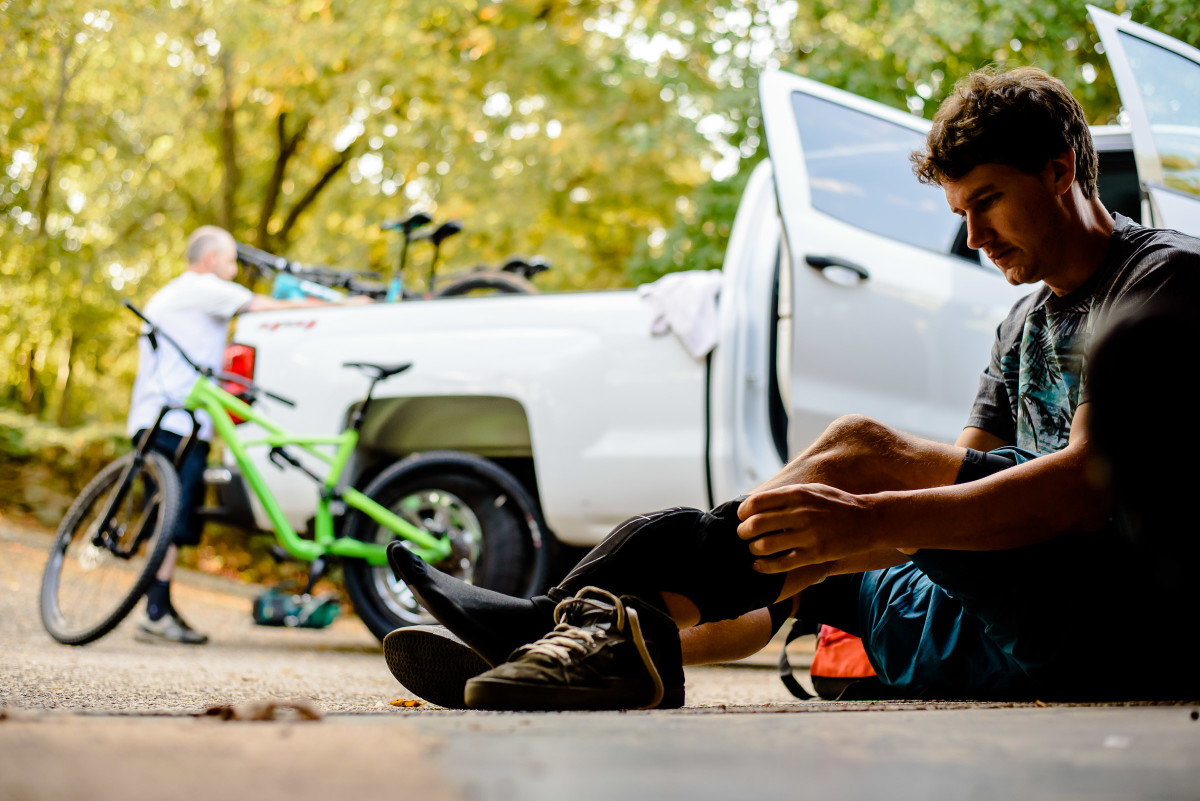 Veteran tester Travis Engel gears up for day one.
We have a crew of 10 testers this year–seven men and three women–as well as two videographers and two photographers. Managing editor Nicole Formosa alongside contributors Lacy Kemp and Kristin Butcher will put the ladies' bikes through their paces. On the men's side, editor Brice Minnigh, gear editor Ryan Palmer, photo editor Anthony Smith, editor-at-large Mike Ferrentino, senior writer Travis Engel, Ryan Cleek and myself will be grunting up and down the hills of Arkansas. Of course, the person with the hardest job is our cook, who has to keep all of us fed.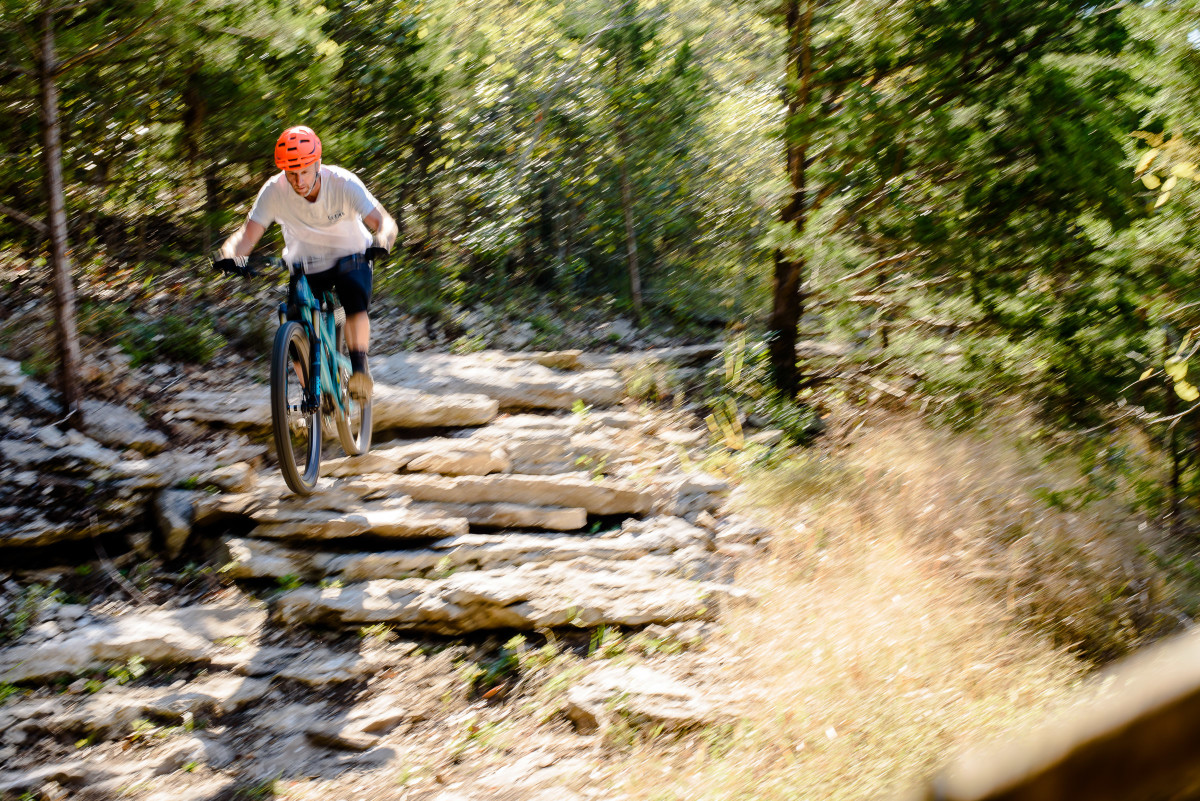 There's a reason we call him 'Eagle Eyes.' Editor Brice Minnigh feels out Yeti's SB5.5c.
Day one of testing took us to the Coler trail system, which offers up a couple park-style jump lines as well as some more technical loops that are just the right length and terrain for testing, allowing us to repeatedly put the bikes through a variety of conditions, from jumps and bermed corners to high-speed rock gardens, technical ascents and everything in between.
Oh, and we brought microphones this time.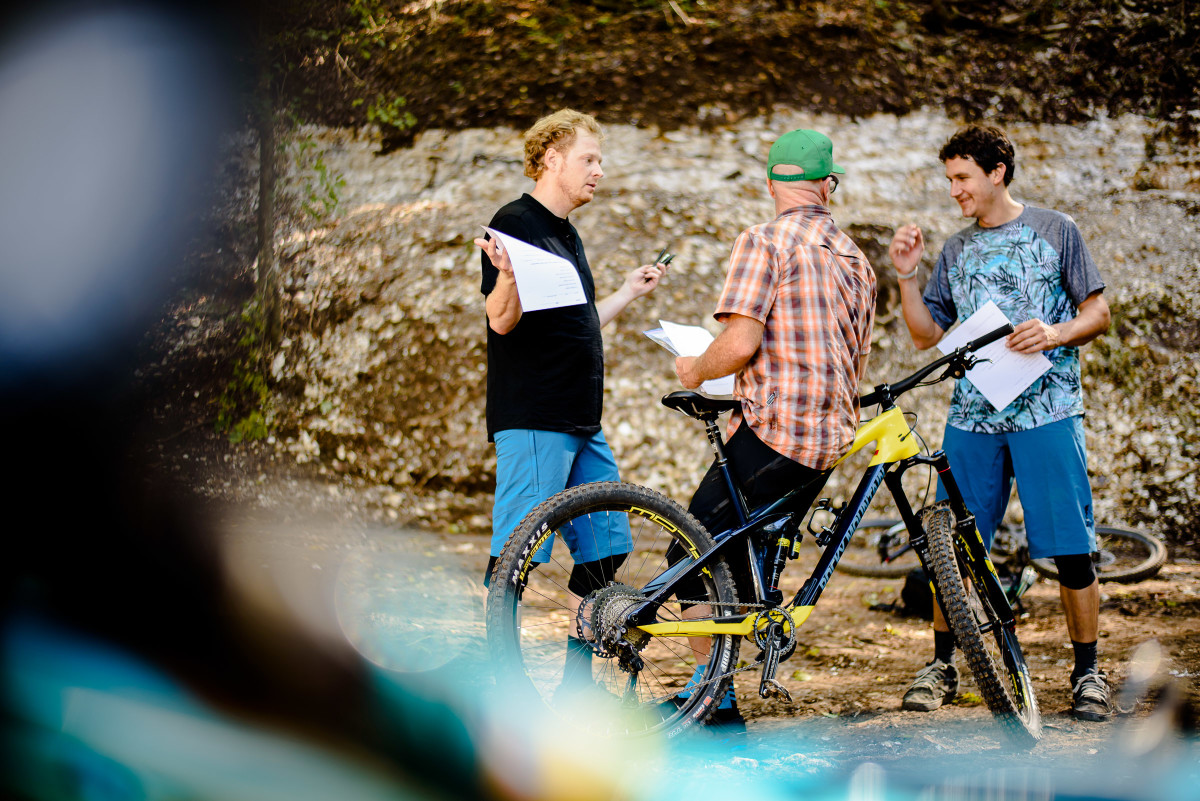 The bickering isn't always reserved for the Roundtables.
Stay tuned for more updates from Northwest Arkansas as the test progresses, and follow along on Instagram. The Bible hits newsstands on December 30th, with the Roundtable Reels review videos going up here on Bikemag.com in the weeks that follow.