Photos by Anthony Smith and Bruno Long
Words by Brice Minnigh
The fifth-annual Crankworx Whistler Whip-Off World Champs went down on Thursday, attracting the biggest-ever crowd of spectators and the most talent-stacked field of riders in the contest's short history.
Here's a look at some of the highlights: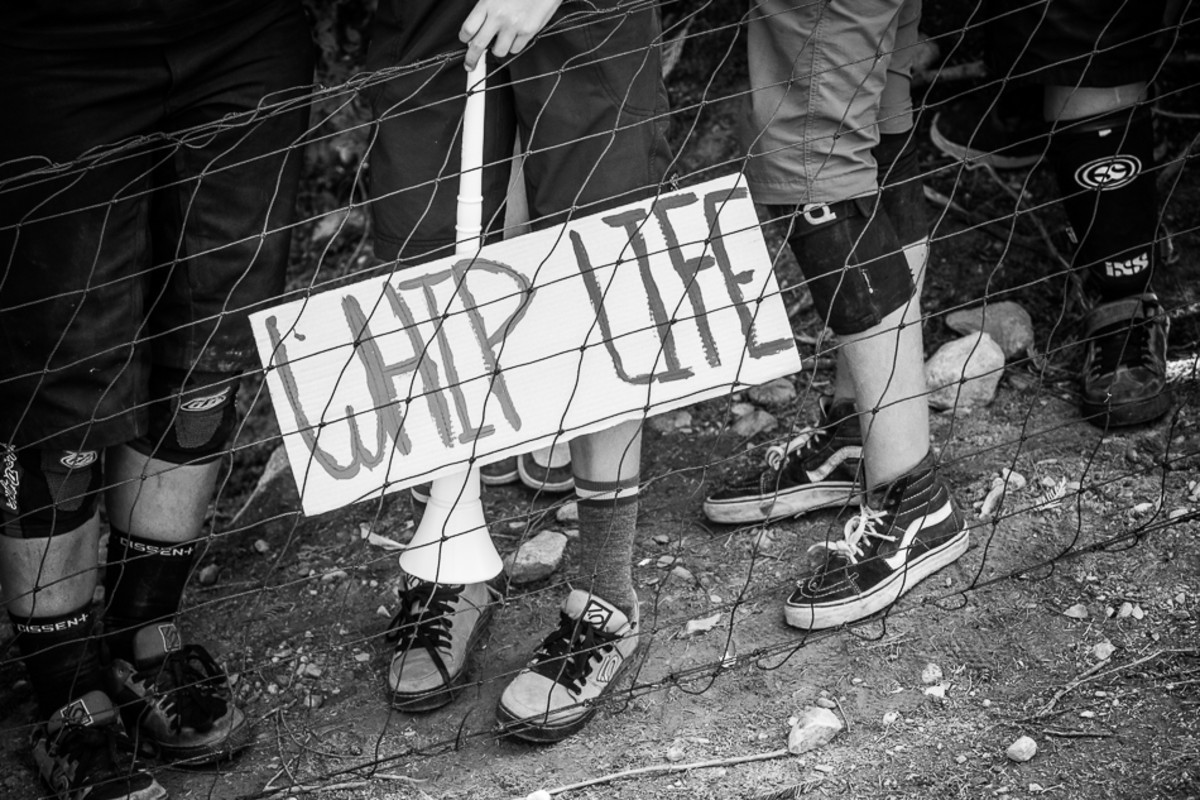 When you hit the Whistler Bike Park's legendary Crabapple jumps, it's all about the Whip Life. Photo by Anthony Smith.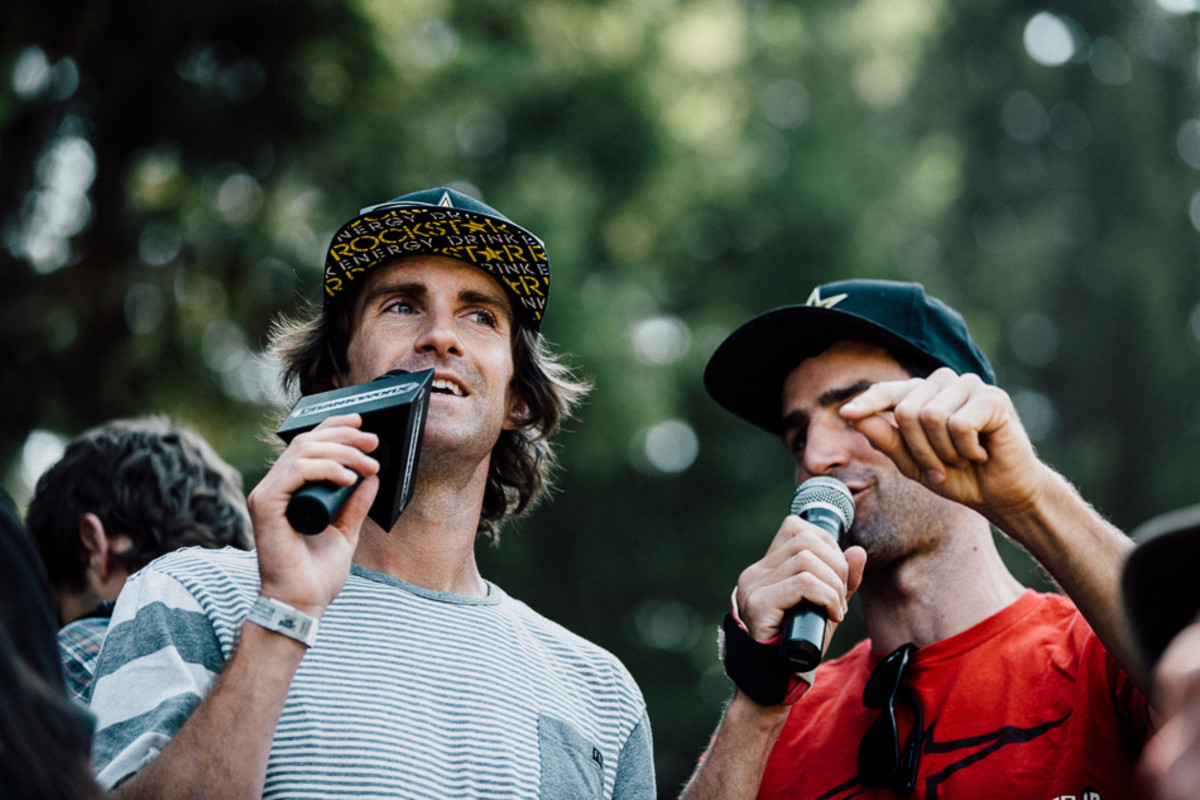 Not only is Cam McCaul one of the world's most influential mountain bikers, he's also becoming one of the world's most entertaining mountain-bike commentators. And with Andrew 'Needles' Neethling by his side, there was little chance that the Whip-Off World Champs would not be done justice. Photo by Anthony Smith.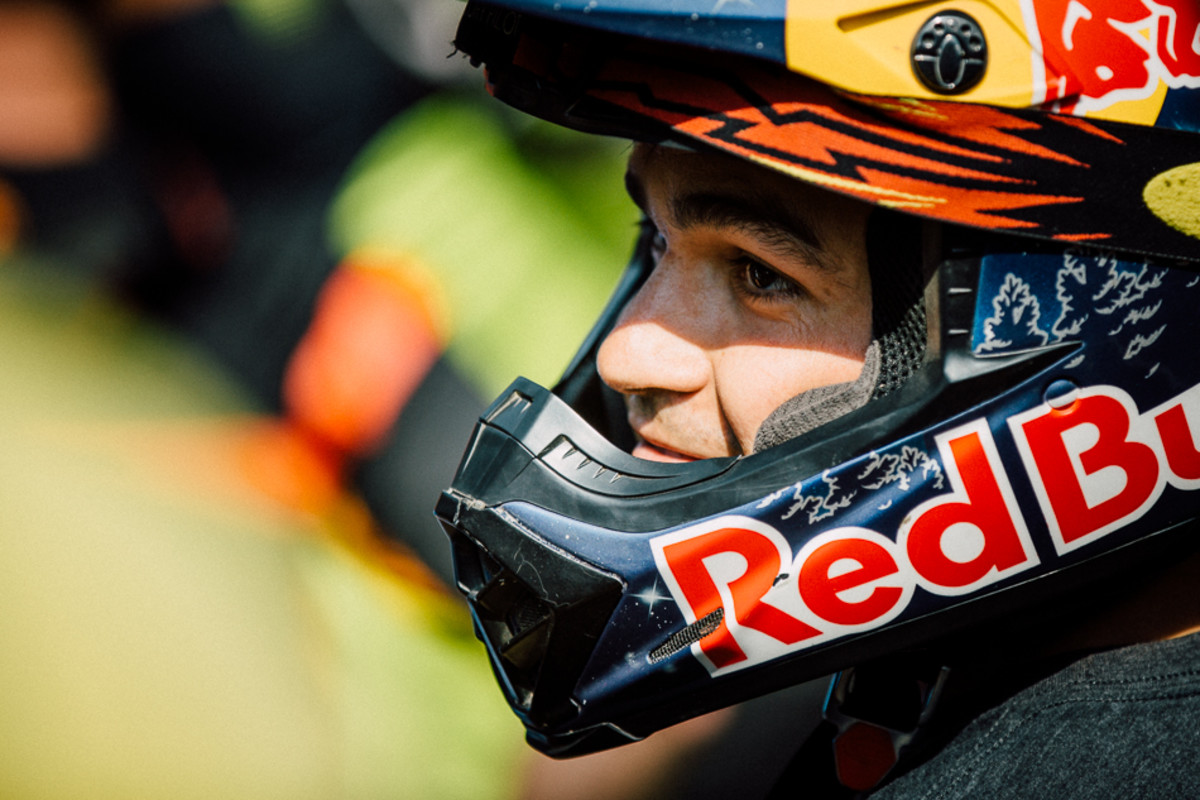 Over the past several years, Andreu Lacondeguy has proven that he is one of the planet's most versatile mountain bikers. With a background in everything from BMX to dirt jumping to downhill and big-mountain riding, he can turn up to almost any contest and be a podium threat. And the most recent Red Bull Rampage champion once again showed his ability to impress a crowd, winning the 2015 Whip-Off World Champs with style. Photo by Anthony Smith.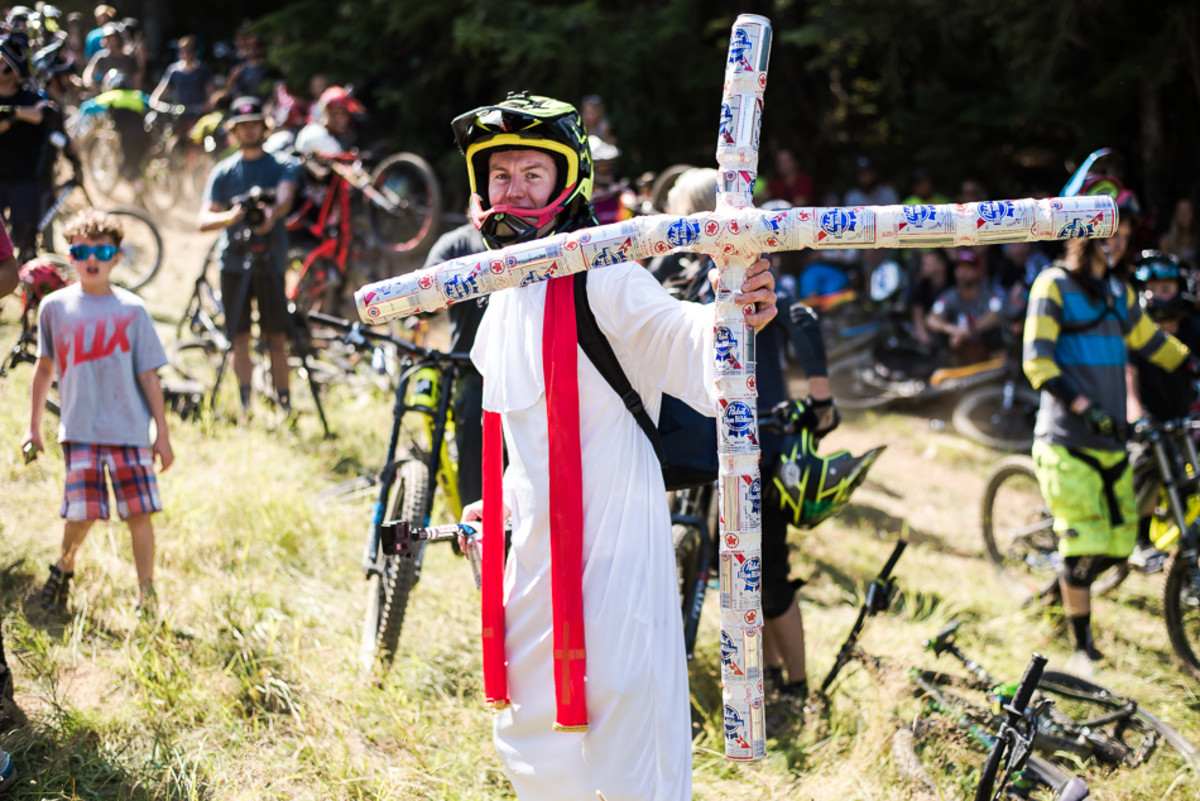 Even PBR purists have their own cross to bear. Photo by Bruno Long.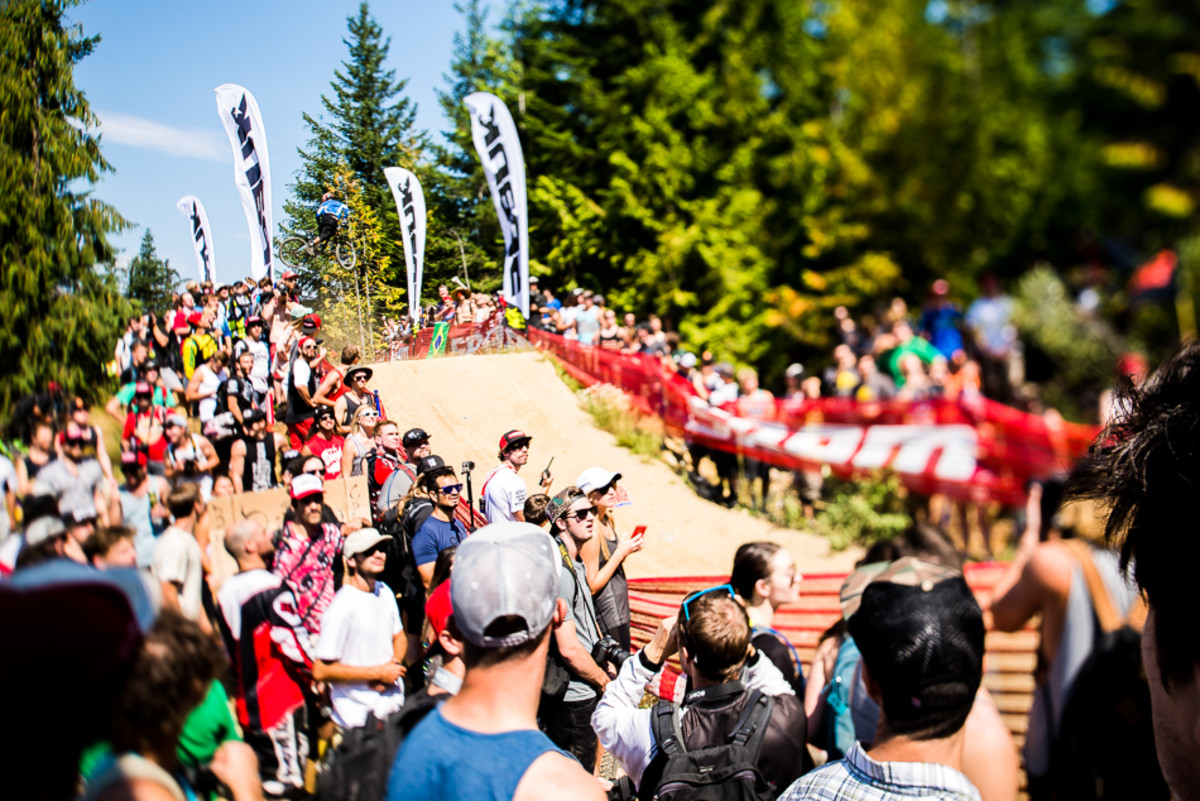 Now in its fifth year, the Crankworx Whistler Whip-Off Worlds have become an institution in their own right, and each year the crowd of rowdy fans gets bigger and wilder. For Thursday's contest, there were easily a couple thousand spectators, a few hundred bikes, dozens of horns and a whole lot of stoke. Photo by Bruno Long.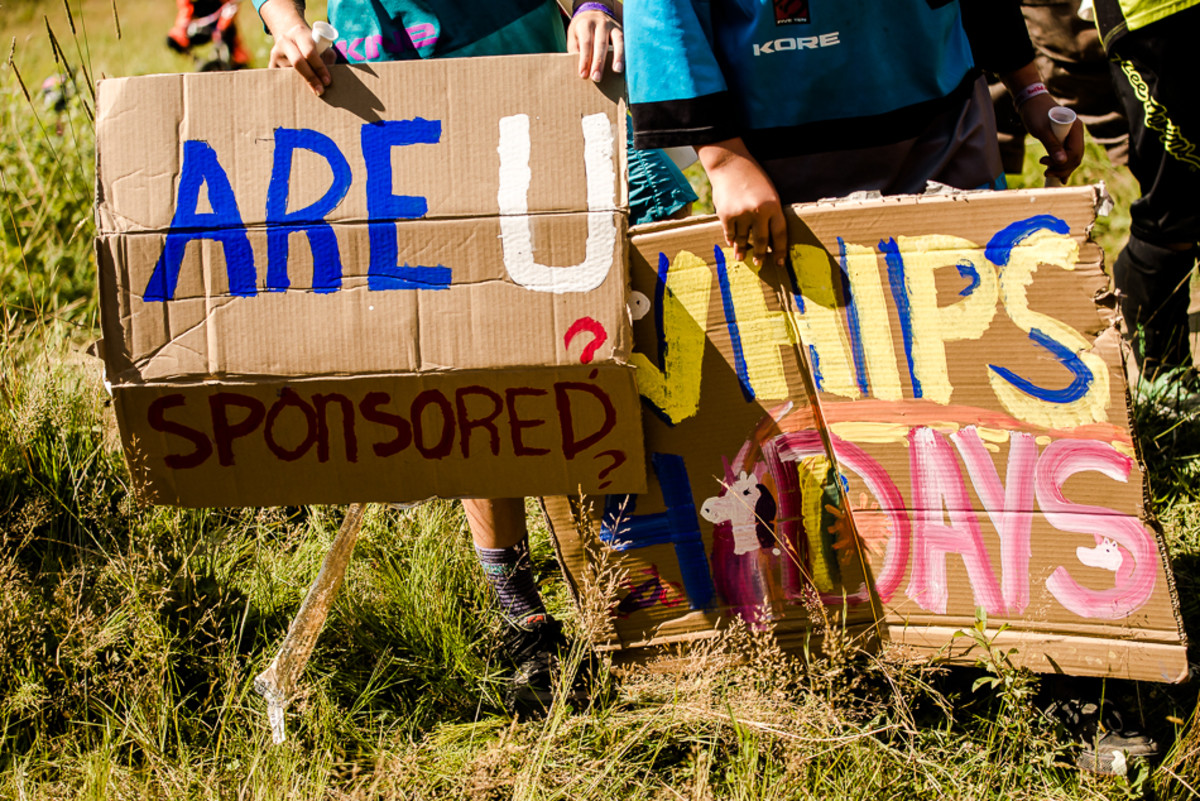 Whistler can have some tough crowds. When the groms are sarcastic and jaded by age 12, you know you're gonna have to throw down to impress them. Photo by Bruno Long.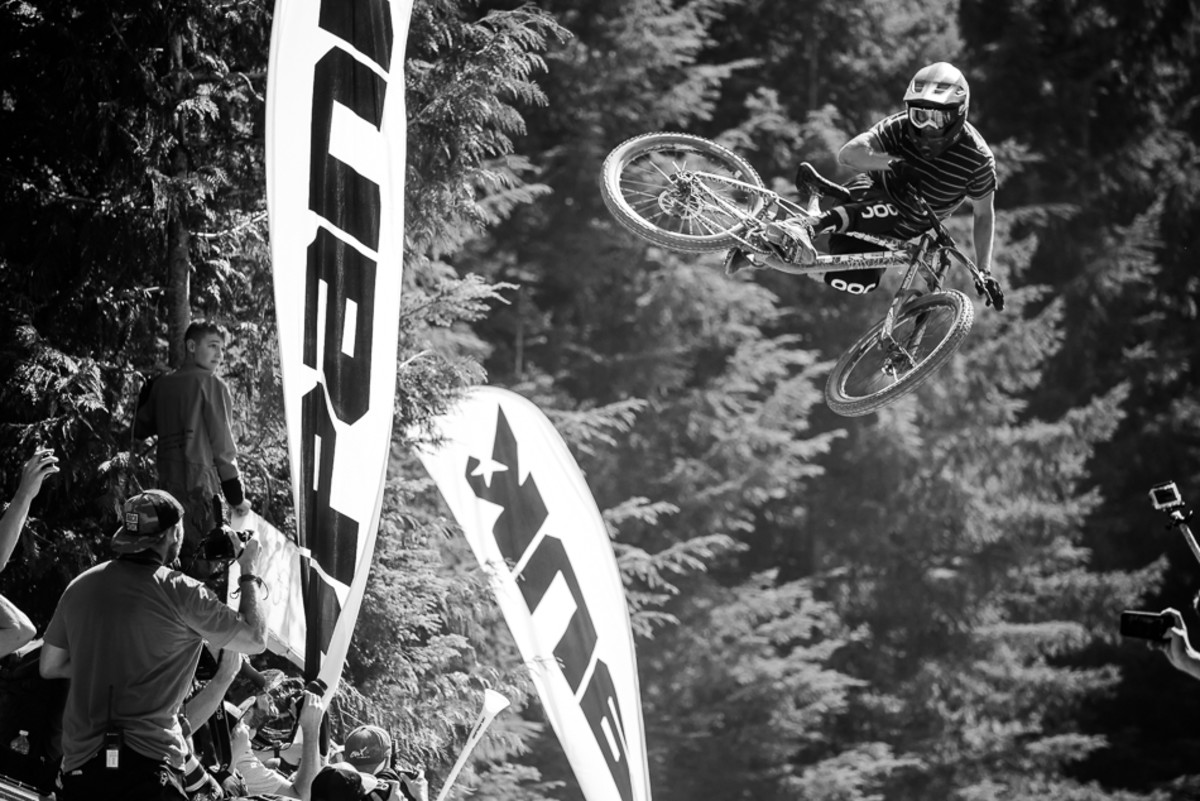 Dark horse contestant Dennis Langenstam qualified in first for the Whip-Offs earlier this week and was definitely a crowd favorite on Thursday. But with the tight competition in Thursday's finals, his performance only earned him an honorable mention. Photo by Bruno Long.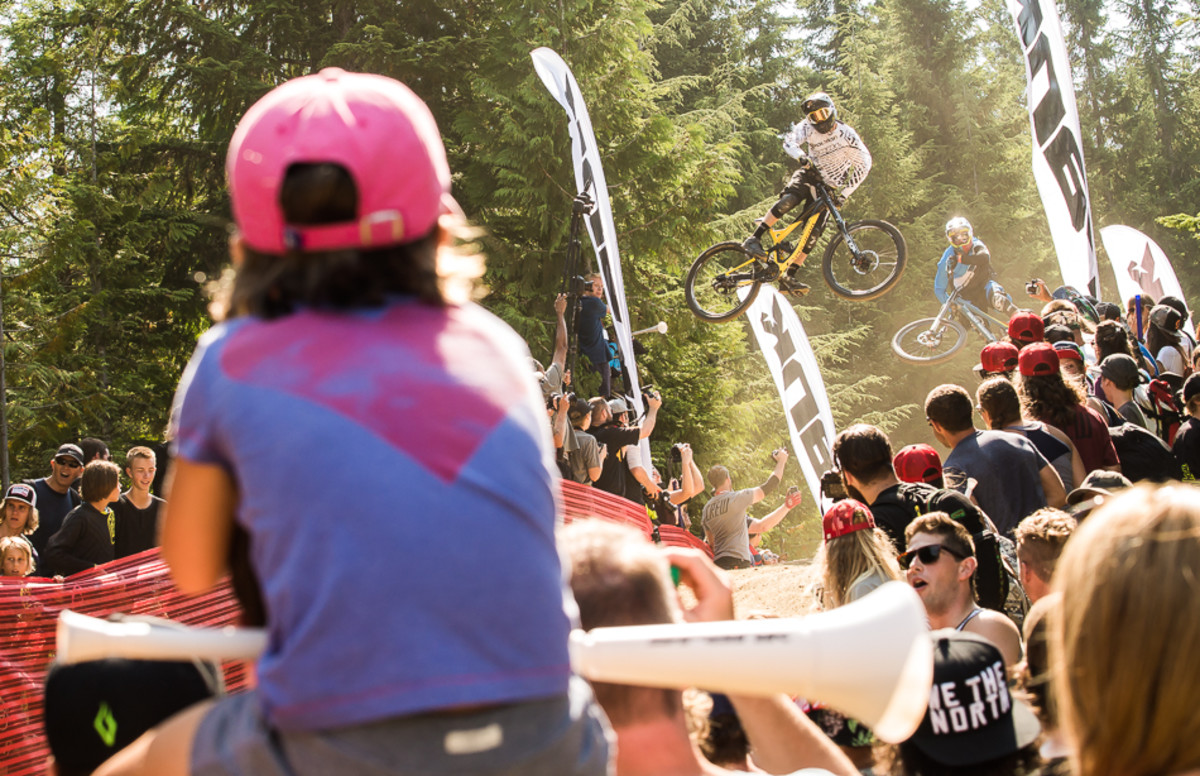 For many riders, the Whip-Off Worlds are a glorified excuse to jump on the Crazy Train with your friends. And for standard bearers like Kurt Sorge and Geoff Gulevich, they can be treated as a warm-up to home-grown events such as Sorge's upcoming Hoff Fest. Photo by Bruno Long.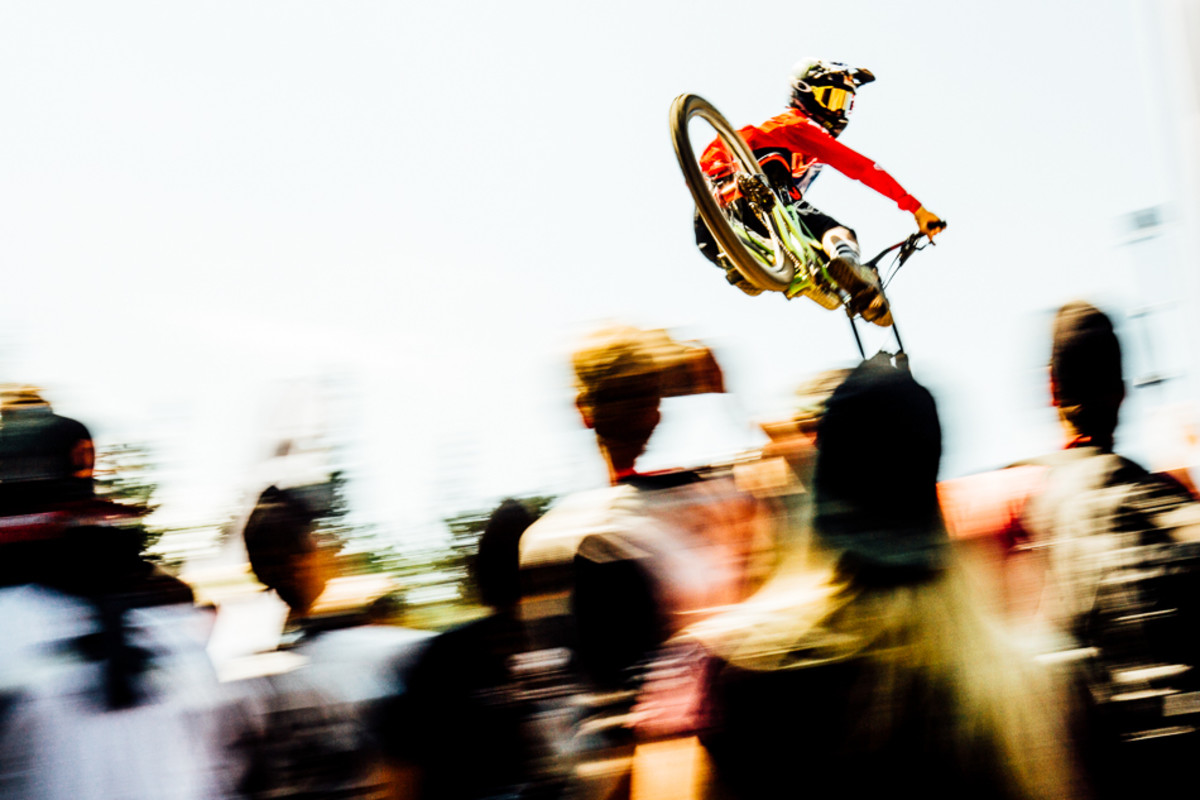 Mountain biking's Evel Knievel, Cam Zink, doesn't mind to come hit the 'little jumps' for the fans. Photo by Anthony Smith.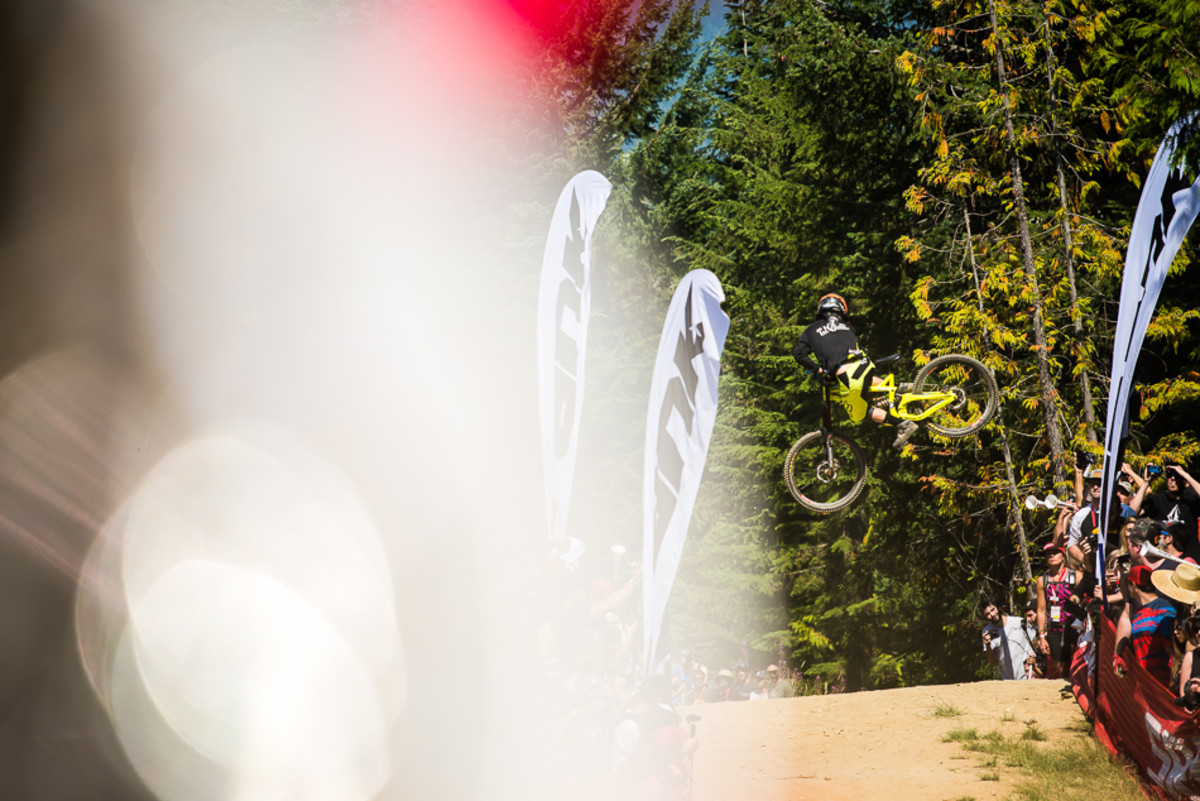 Tyler 'T-Mac' McCaul is both a style master and a previous Whip-Off Worlds winner, but on Thursday he only managed a fifth-place finish—which is, in itself, clear evidence of how tight the competition was this year. Photo by Bruno Long.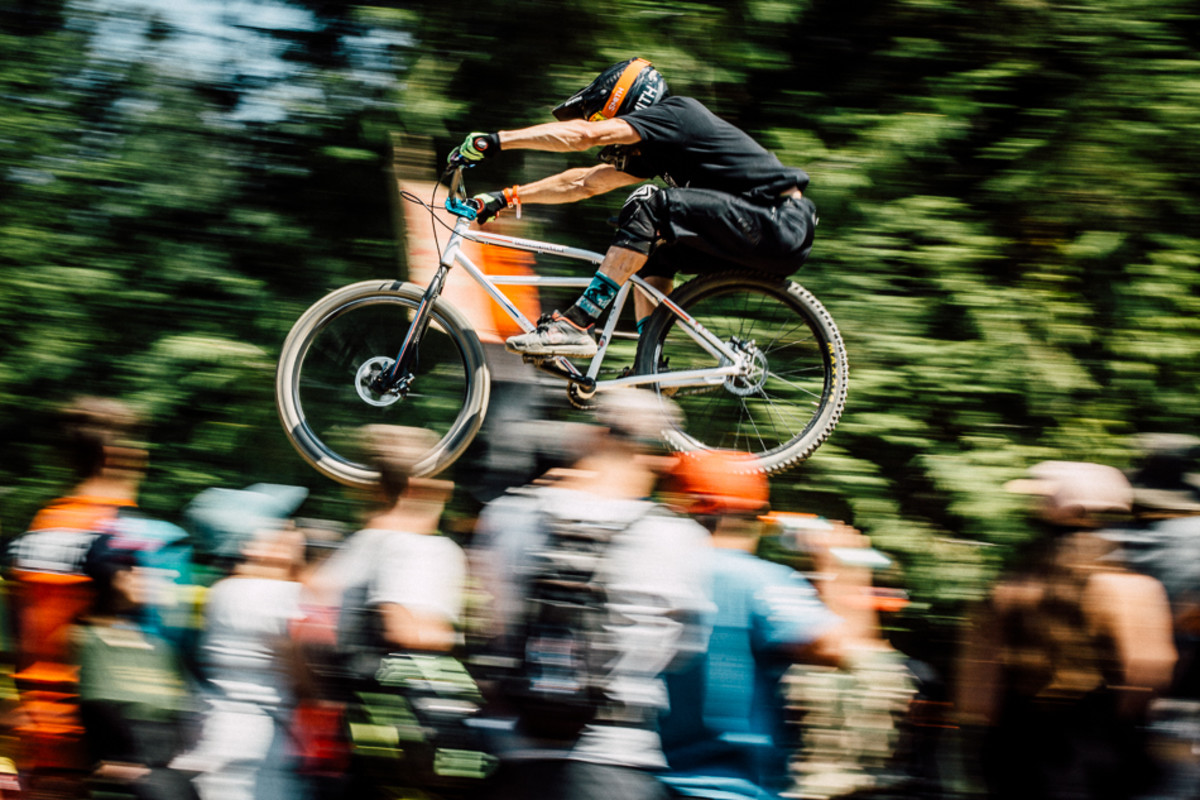 When you enter the Whip-Off Worlds on a klunker, as did Lars Sternberg, you're no longer required to get sideways—just hanging on and surviving is enough to drive the crowd mad. Photo by Anthony Smith.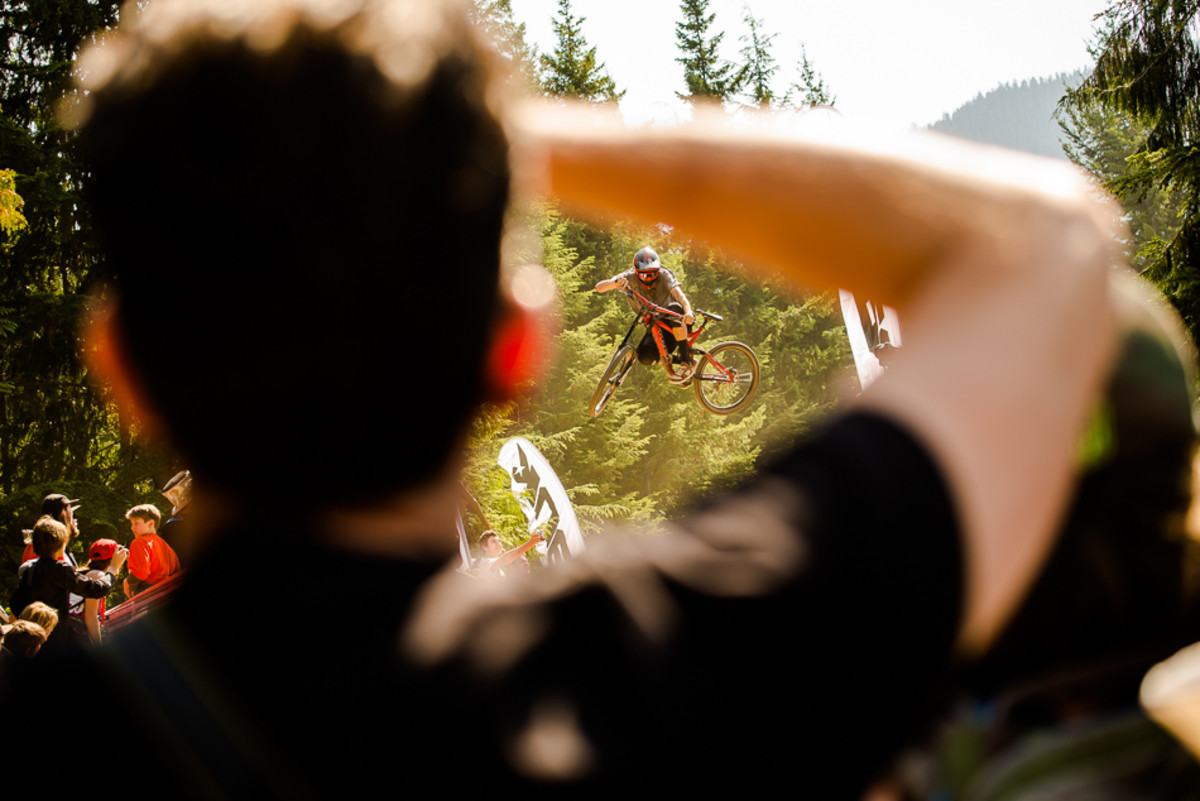 It was nice to see Evan 'Intern' Young ditch the shovel he wields for a living to ride like a trail boss. Photo by Bruno Long.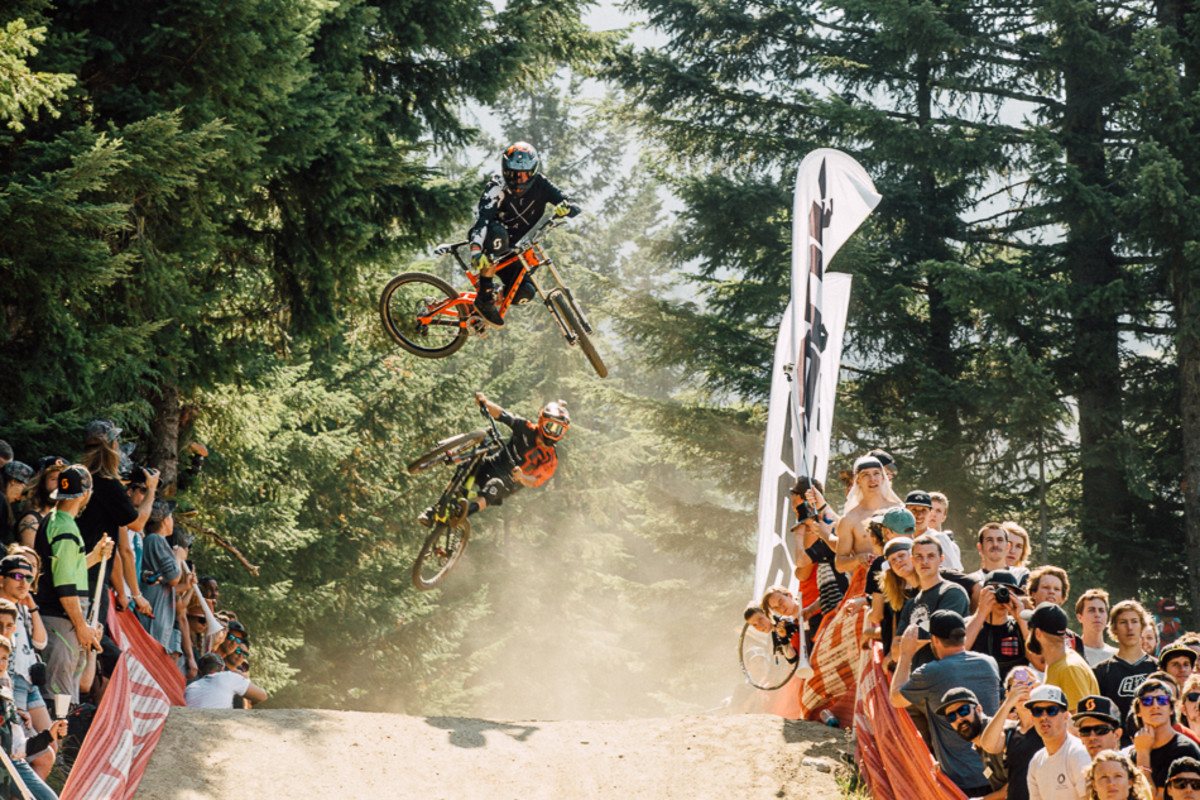 The Fest Series meets World Cup DH on the Crabapple Train—Nico Vink and Sam Blenkinsop brought the best of both disciplines to the Whip-Offs on Thursday. Photo by Anthony Smith.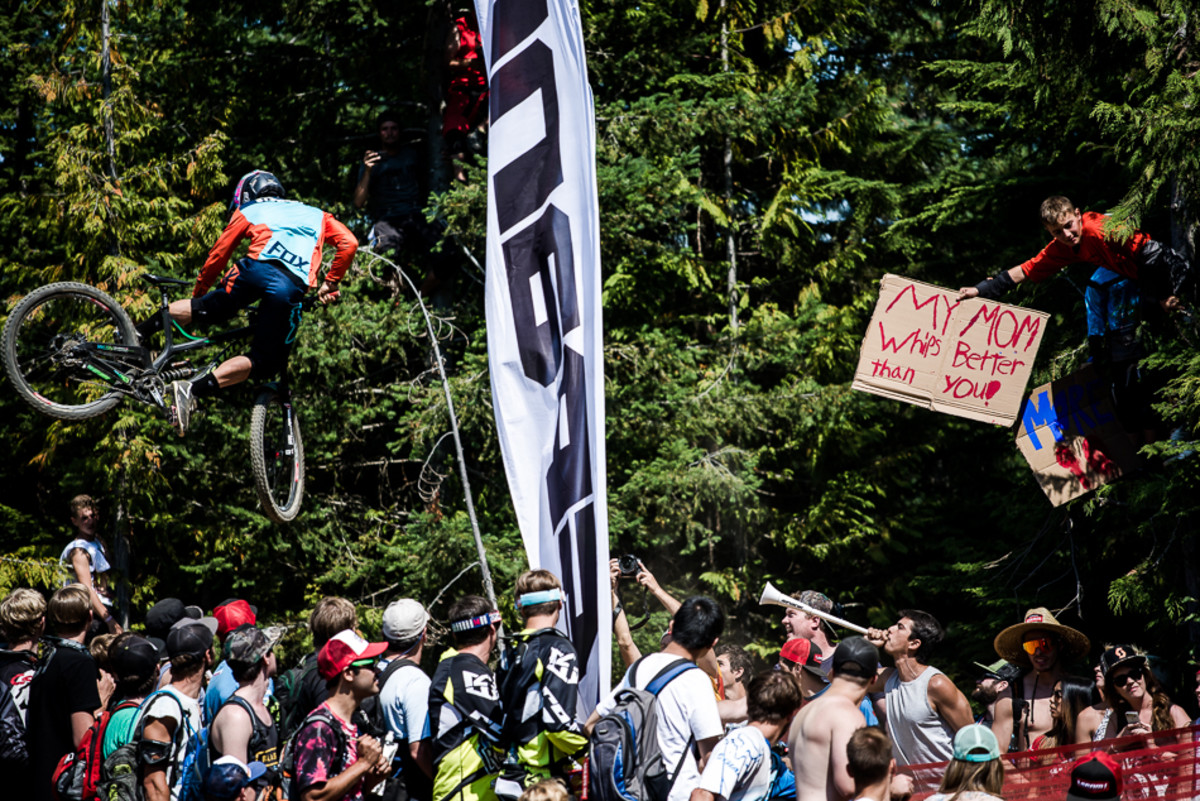 If this kid's mom whips as well as his cardboard sign indicates, then why wasn't she throwing down with the Big Dogs? Photo by Bruno Long.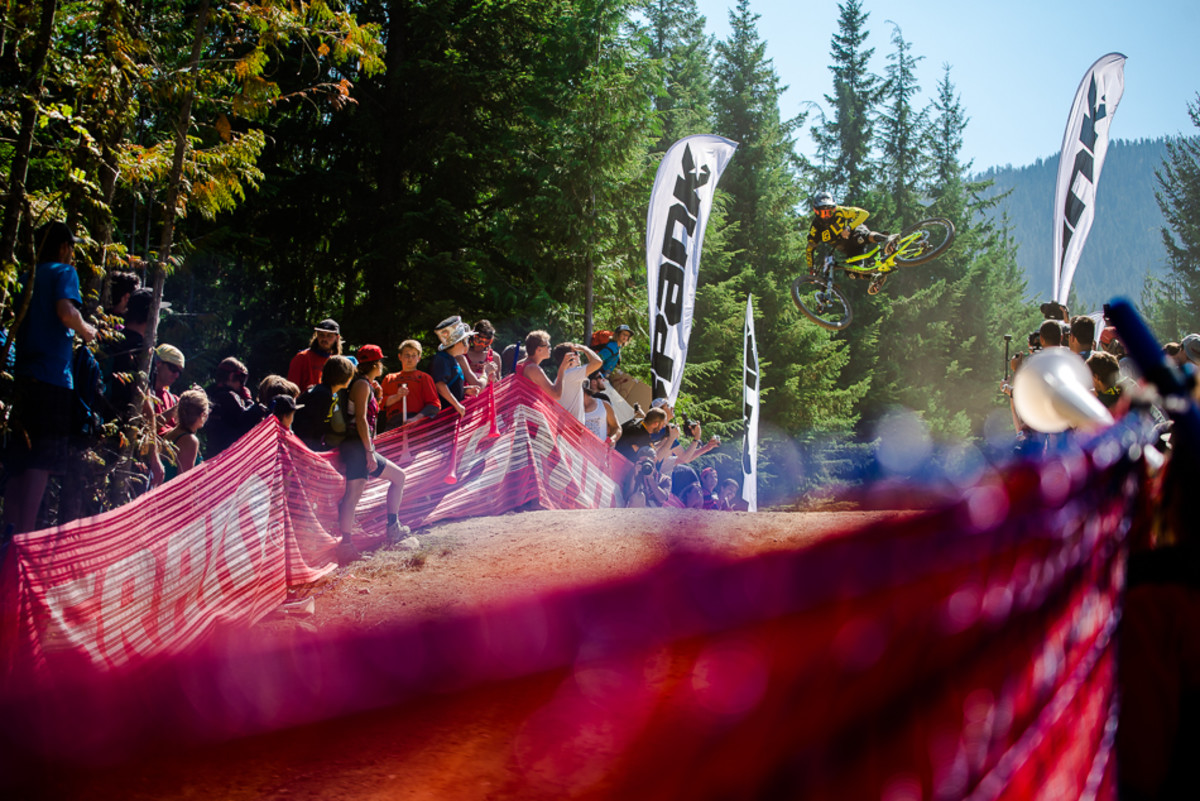 Whistler Bike Park regular Remy Metailler feeds his addiction with an air show for the crowd, finishing sixth on the day. Photo by Bruno Long.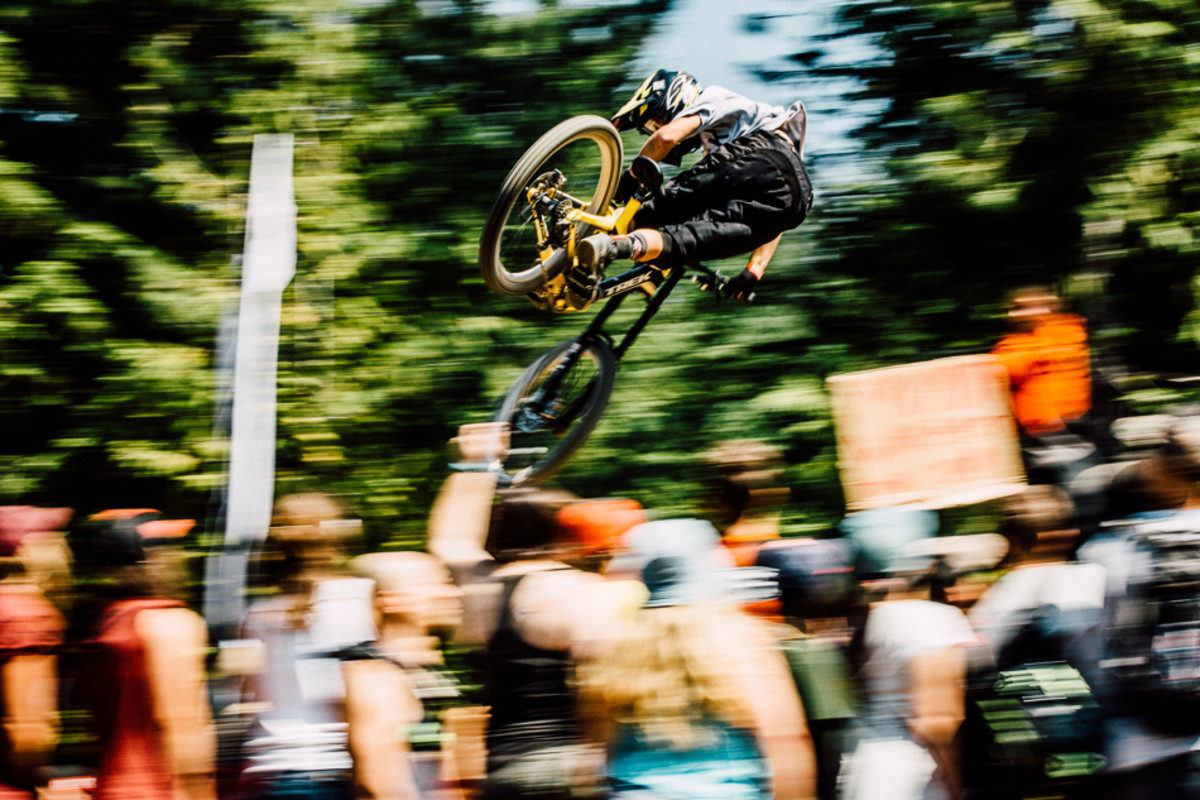 The recent Crankworx Rotorua Whip-Off champ, Ryan 'R-Dog' Howard, once again showed his inimitable style, stoking the fan fire for a well-deserved third-place finish. Photo by Anthony Smith.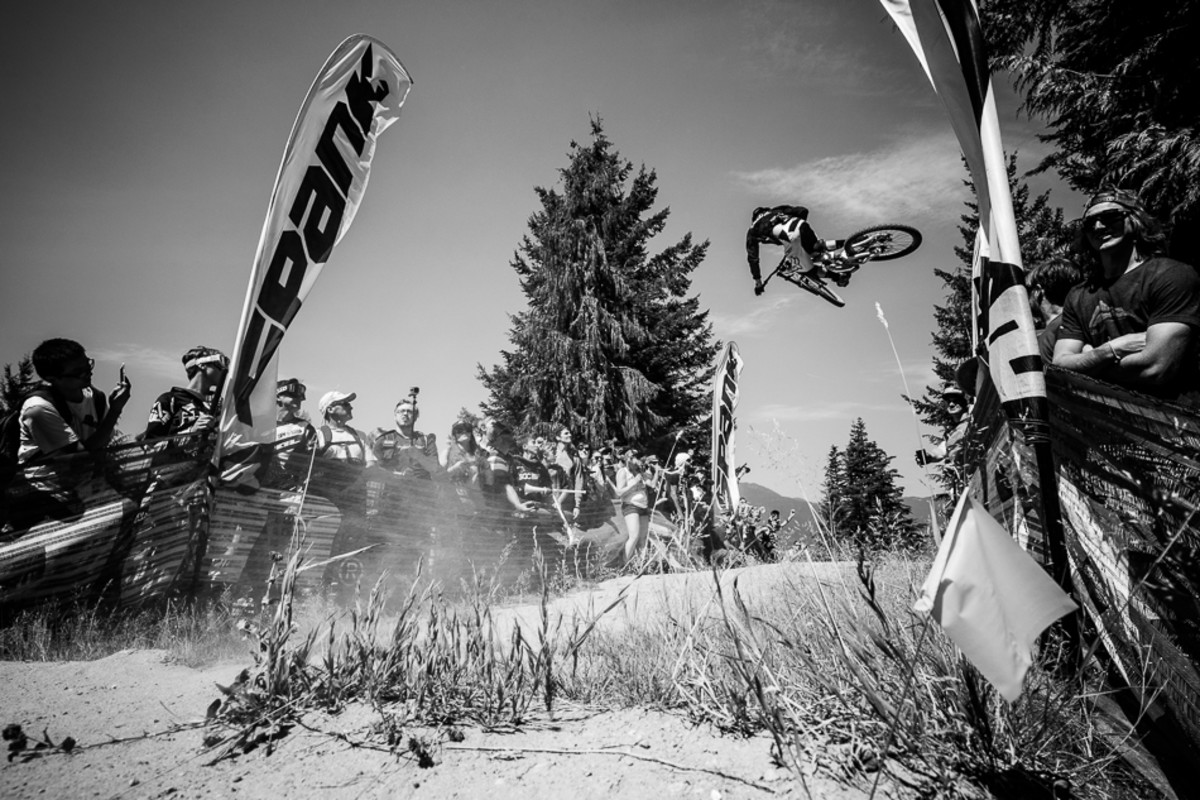 Tyler McCaul's 'T-Mac' attack includes aerial assaults that leave the fans waiting for the bombs to drop. Photo by Anthony Smith.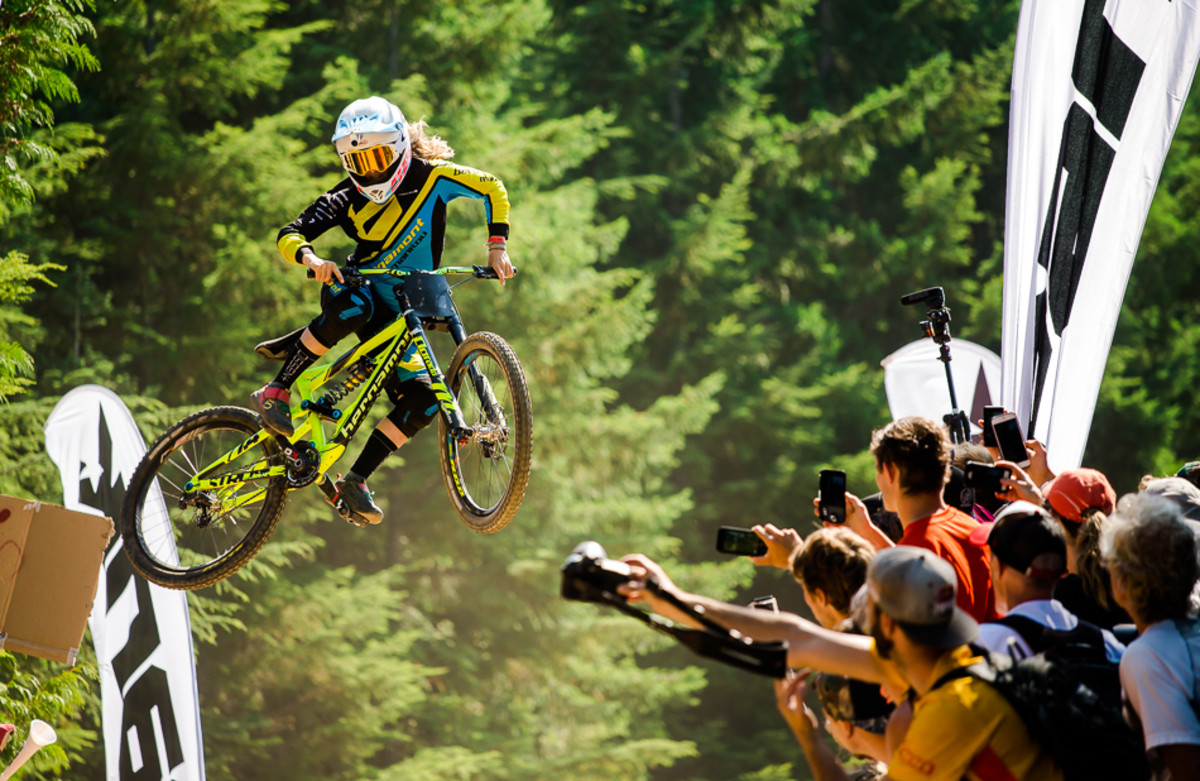 In contrast with previous years, when there were only one or two women competing in the Whip-Off Worlds, this year there were several female competitors—and the Crabapple Hits aren't getting any smaller. For the third year in a row, Casey Brown took top honors for getting the most sideways. Photo by Bruno Long.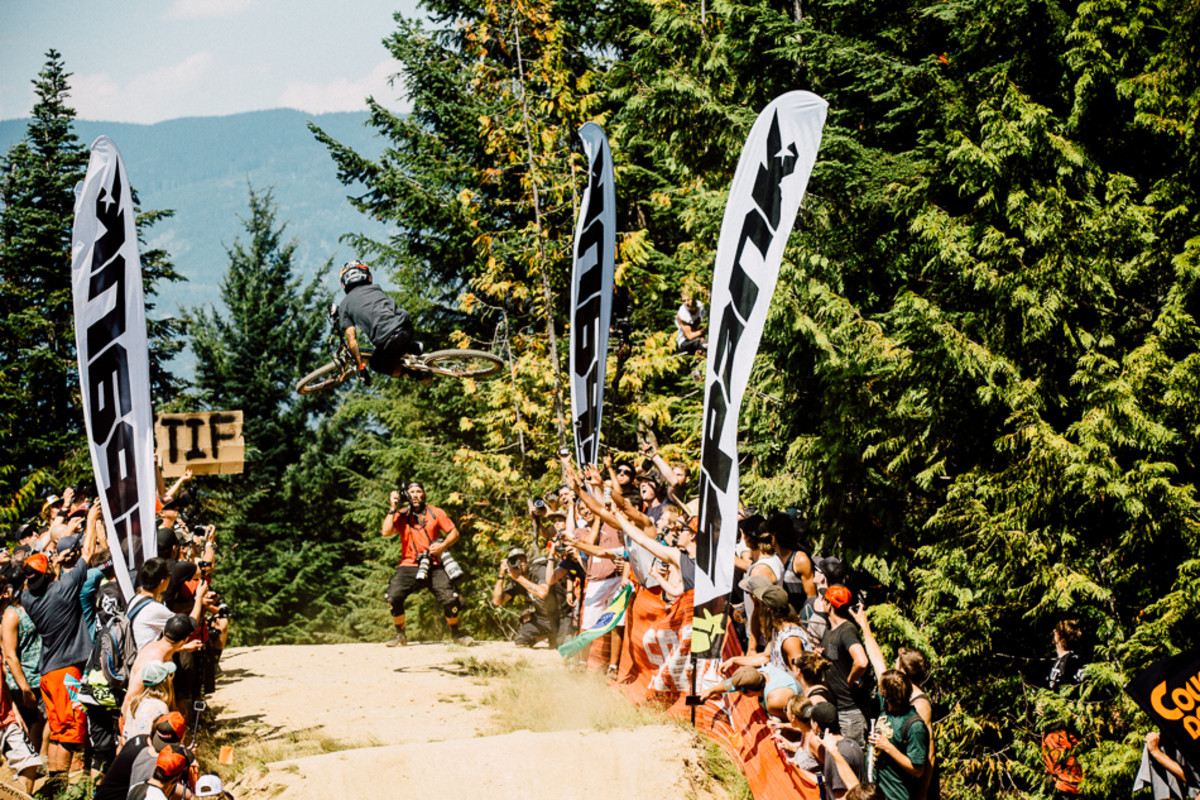 The founder of the Whip-Off Worlds, photographer Sven Martin, isn't scared to stand in the middle of the jump to make sure he retains the proper vantage point for judging a whip. And Thursday's winner, Andreu Lacondeguy, isn't scared to give Sven a flat top. Photo by Anthony Smith.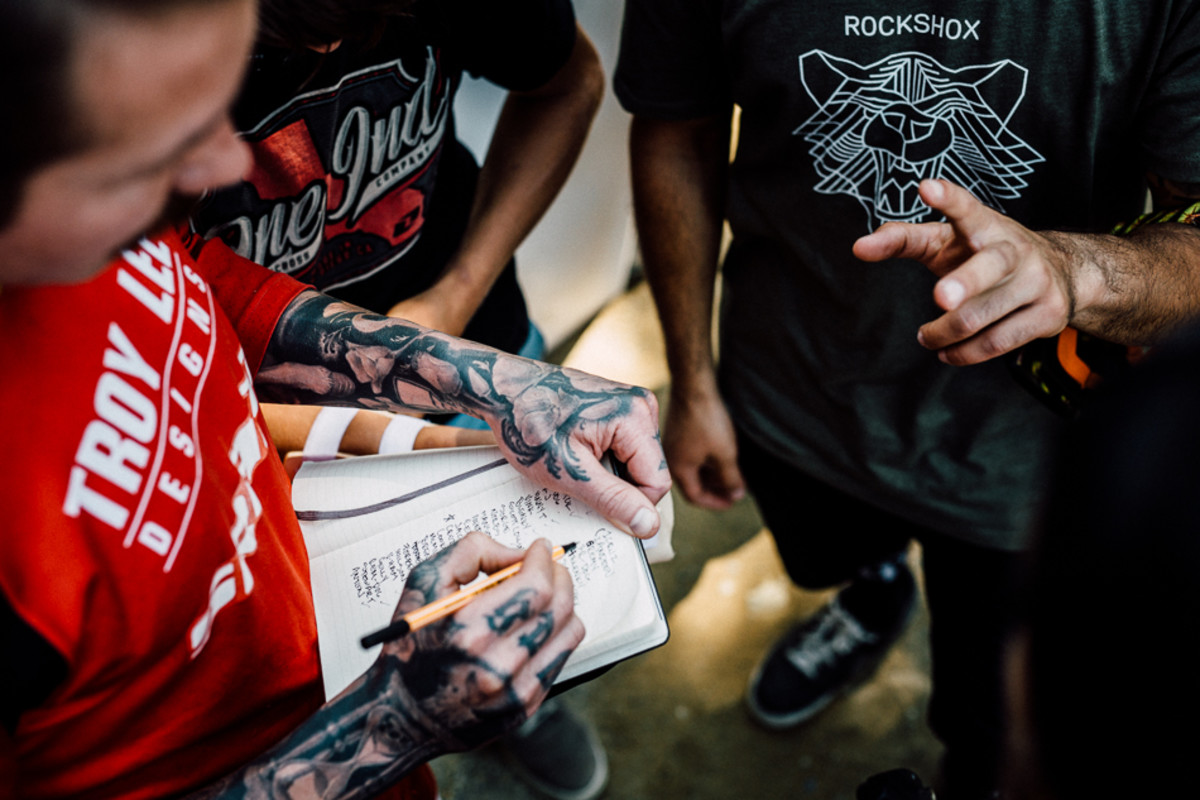 What gets written in the ledger might as well have been written in blood. There are no second chances with the Whip-Off Tribunal. Photo by Anthony Smith.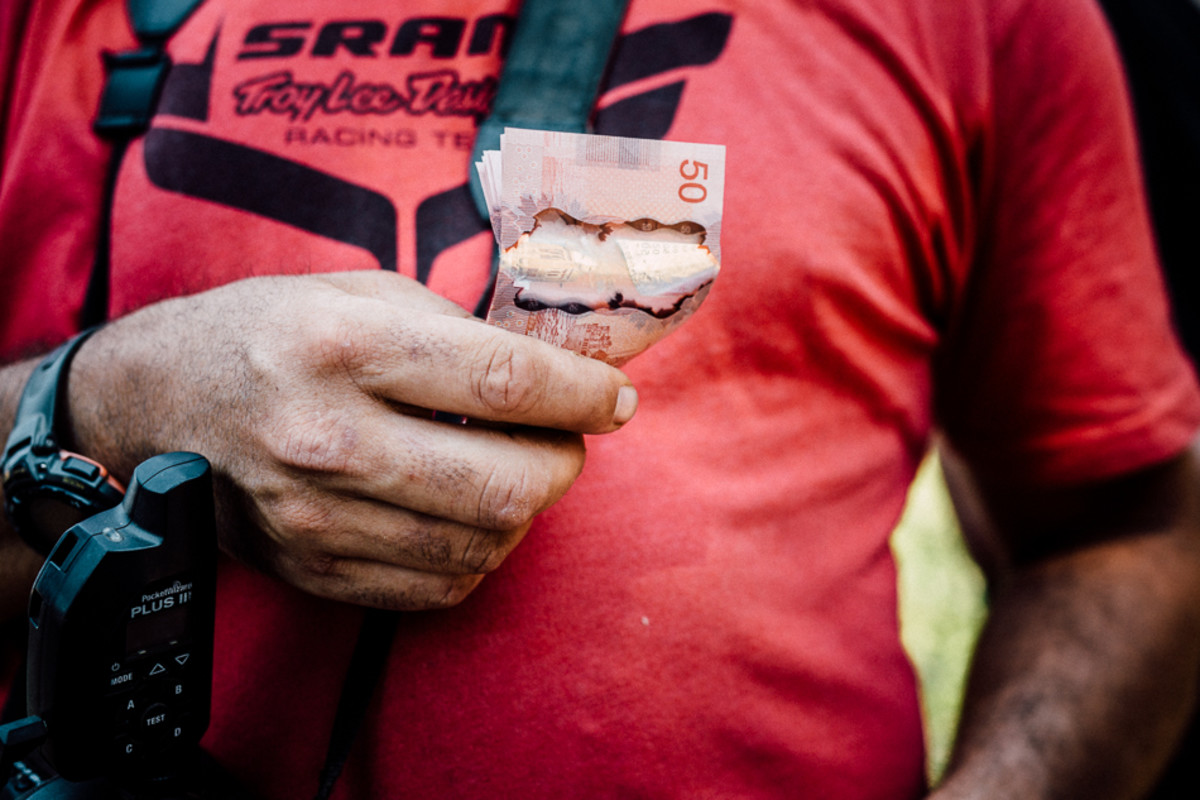 When money talks, people whip. Photo by Anthony Smith.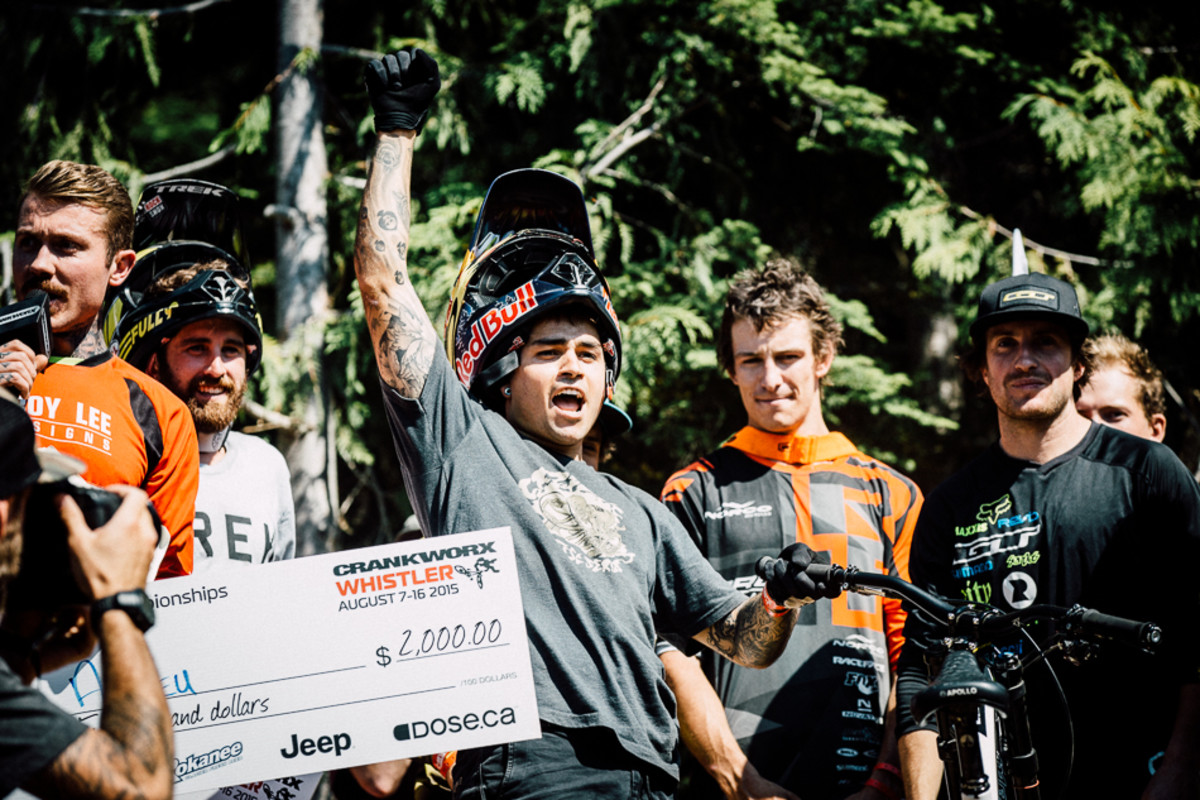 Andreu Lacondeguy's goal for the day was to come out and get sideways with his buddies, and he ended up walking away with a big fat check. Photo by Anthony Smith.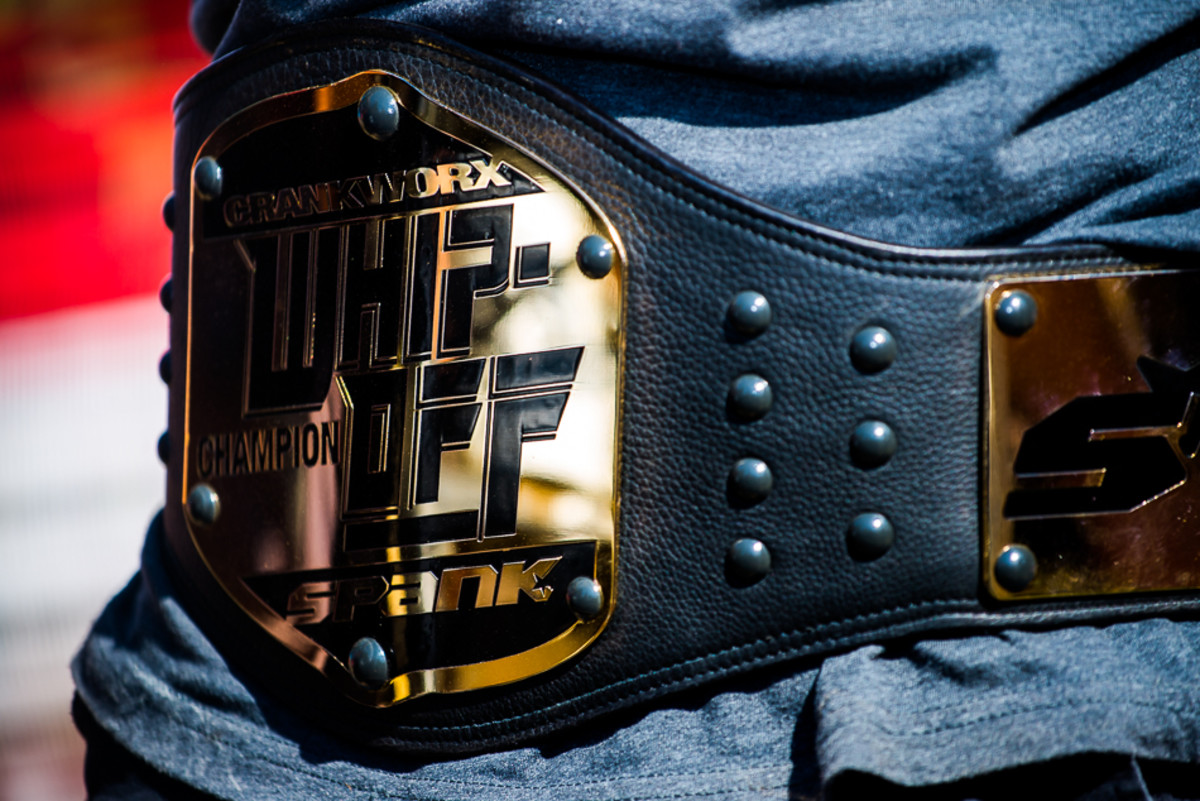 When you win the Whip-Off World Champs belt, you know you didn't get it by faking your way to the top, WWF-style. Photo by Bruno Long.