Photos by Anthony Smith
Words by Brice Minnigh
The Crankworx Whistler Enduro delivered on its promise on Sunday, drawing the world's fastest enduro racers into its web of tangled roots and steep lines—and witnessing some of the year's most impressive riding over a period of several hours. A capable field of amateurs and privateer racers set the stage for the pro men and women, who demonstrated both bike-handling brilliance and endurance in their quest for the finish. There were countless crashes. But there were many more moments of consummate skill and sportsmanship, giving further evidence that enduro is one of mountain biking's most well-rounded disciplines. After a tense game of musical chairs in the hot seat, last year's champion Jared Graves was ousted by Yoann Barelli, only to see Graves' teammate Richie Rude avenge him by claiming the outright victory. In the women's race, Tracy Moseley ticked off another accomplishment in her storied racing career by winning her first-ever Crankworx Whistler Enduro.
Here are some of the highlights: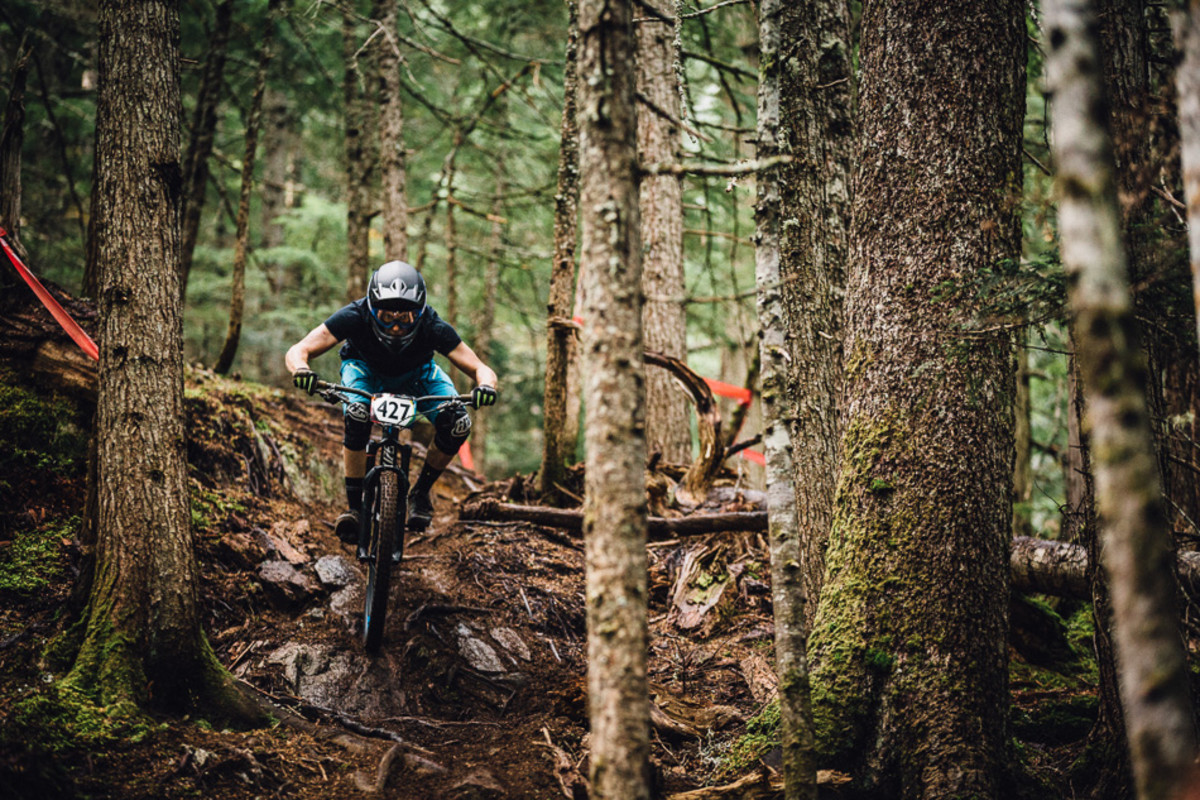 The Crankworx Whistler Enduro race got off to an early start on Sunday morning, with a talented amateur group blazing a path for the world's top pros to drop. And Specialized product manager Brandon Sloan put his own product to a true test on the Hey Bud trail while competing in the Masters 40+ division.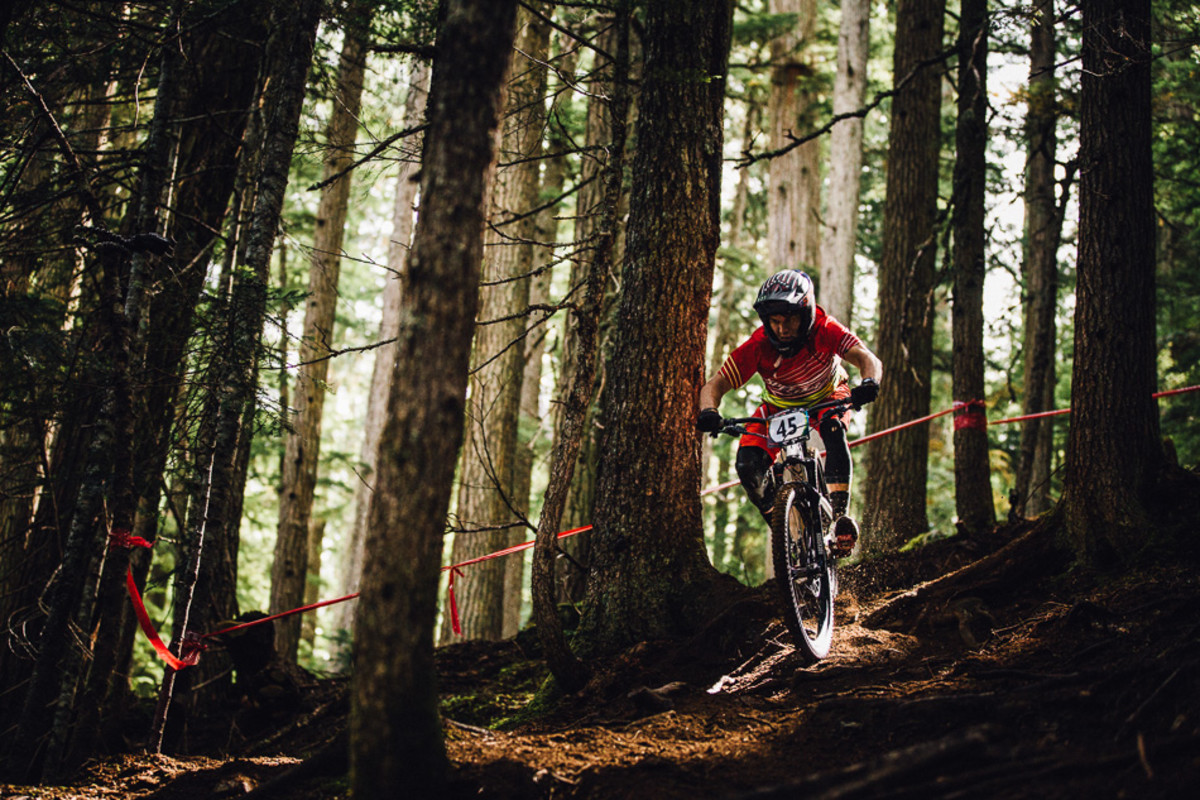 While many racers struggled in the steep, rooty sections of Stage 1, Mitch Ropelato made this one look like a frolic through the forest.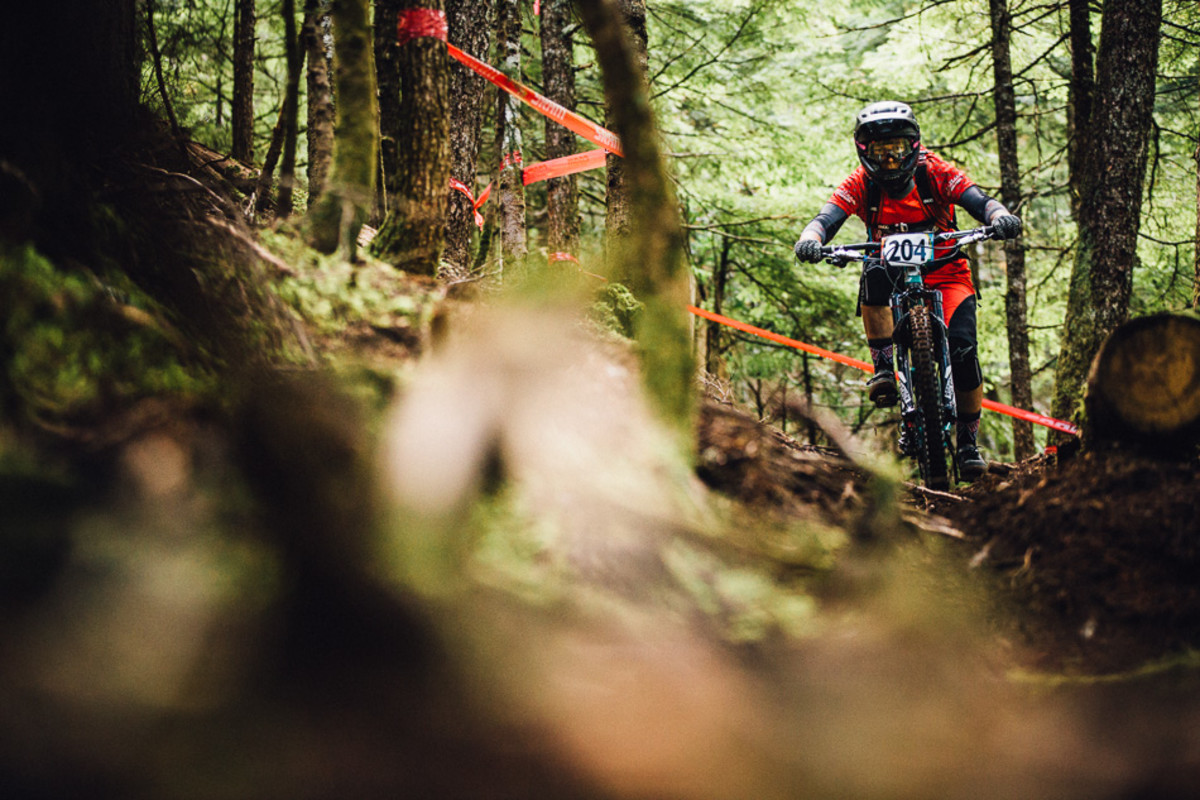 Veteran racer Anka Martin is no stranger to tough course conditions, but that didn't make Stage 1 much easier.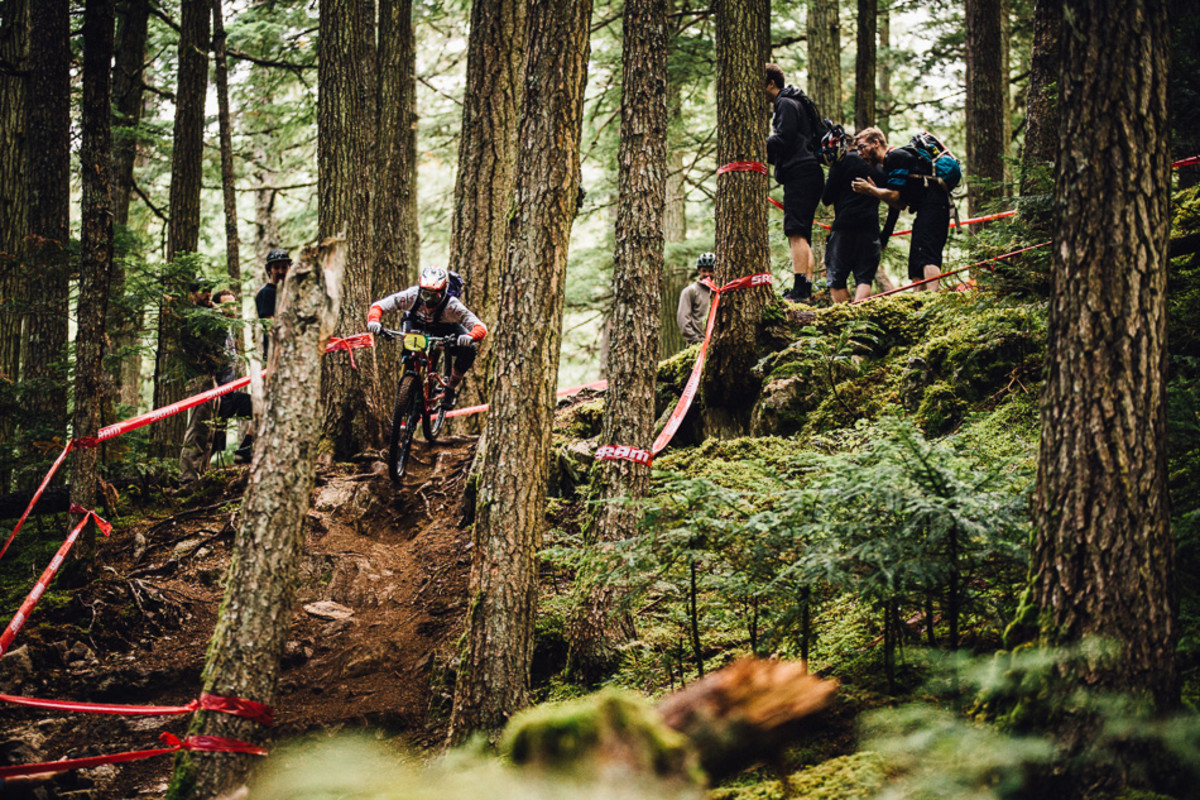 There's a reason why Tracy Moseley was rocking the Number 1 plate in today's race. It was obvious from the first stage to the final stage, when she claimed a long sought-after victory in this coveted enduro competition.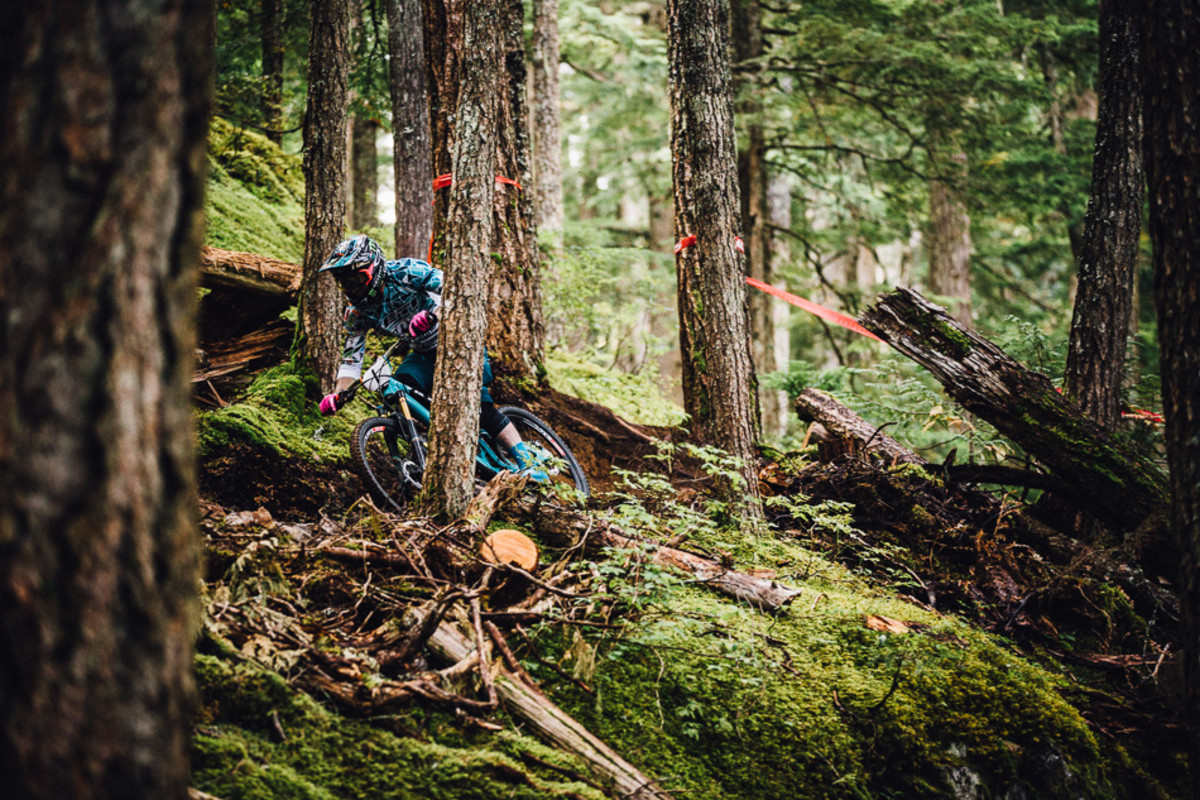 Last year's Crankworx Whistler Enduro winner, Jared Graves, was once again on point and shredded each and every stage of the race. After spending a tense several minutes in the hot seat after the final stage, however, he was ousted by Yoann Barelli and ultimately bumped back to third place by his Yeti teammate, Richie Rude.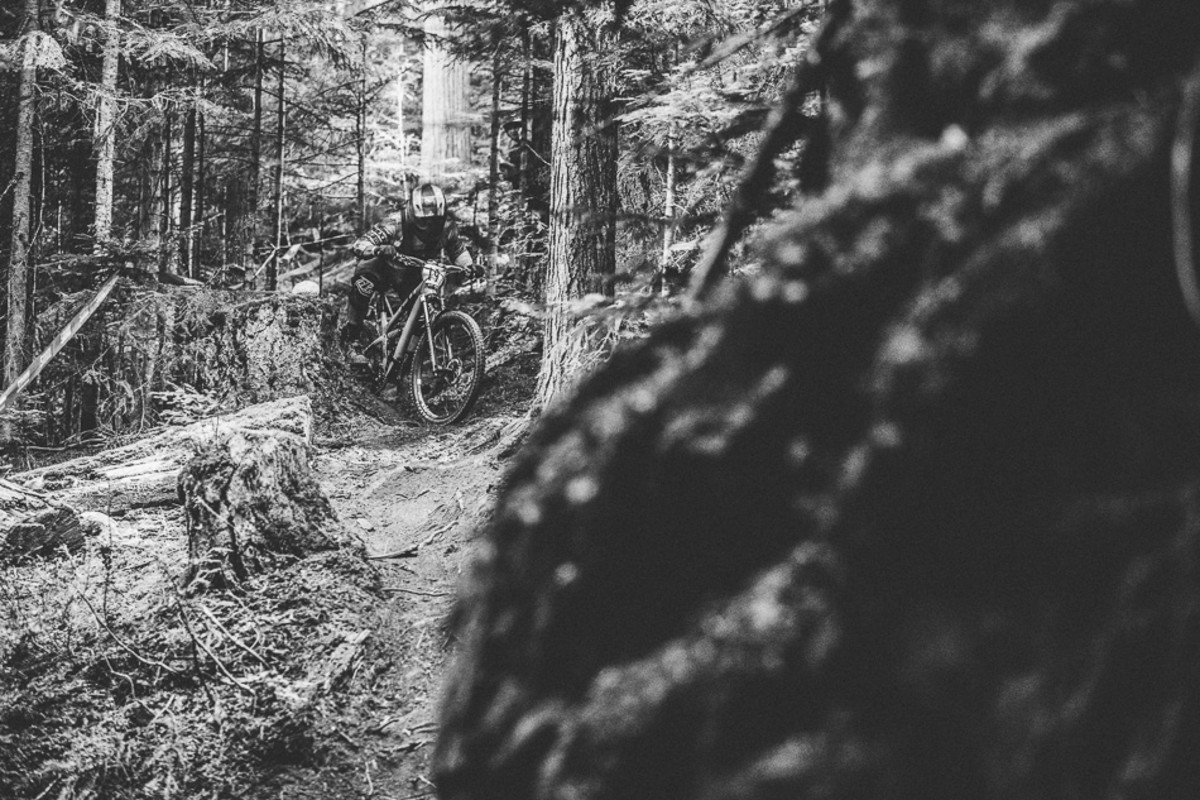 The 2015 Crankworx Whistler Enduro Champion, Richie Rude, was clearly riding faster than most of his competitors, for stage after stage. He muscled his way through big holes, over slick roots and down some of Whistler's most challenging terrain to claim an undisputed victory.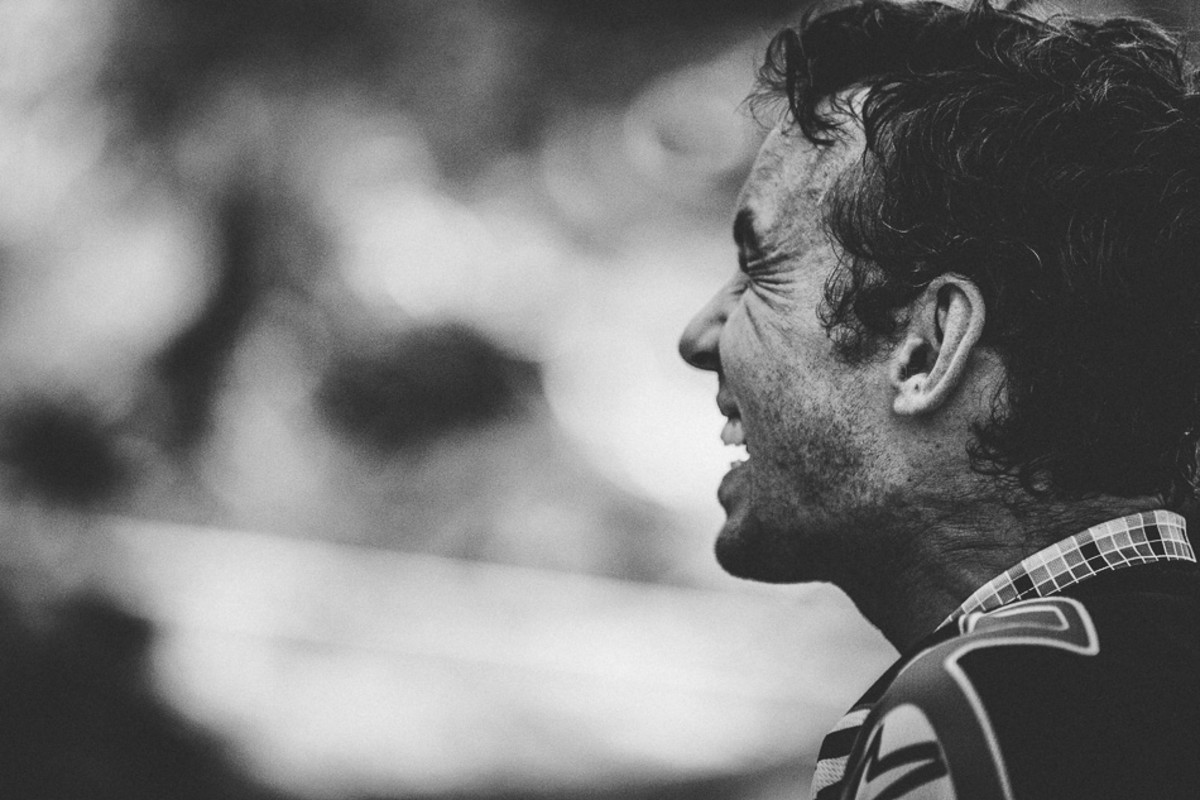 Despite a crash in Stage 1, former Crankworx Whistler Enduro champion Jerome Clementz remained his usual jovial self throughout the race.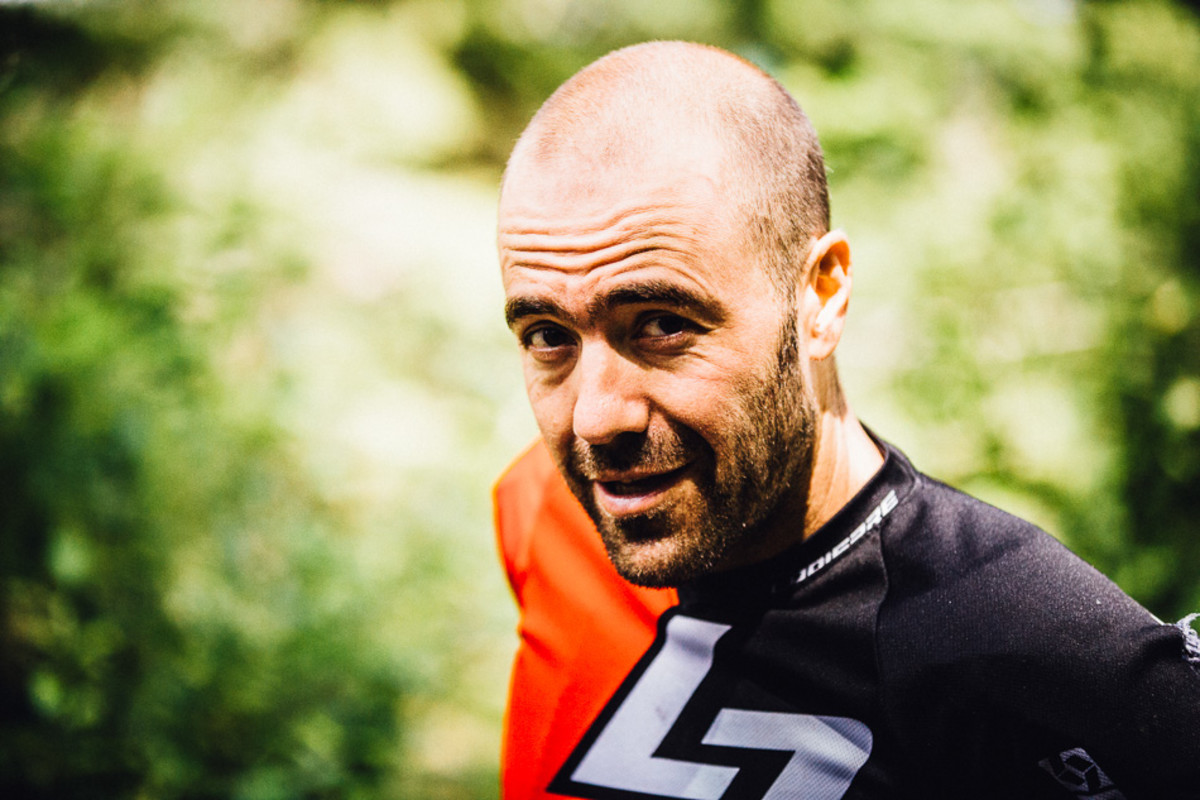 The myth. The man. The legend. Nicolas Vouilloz. Pushing 40 years of age and still making the top 10 in a young man's game.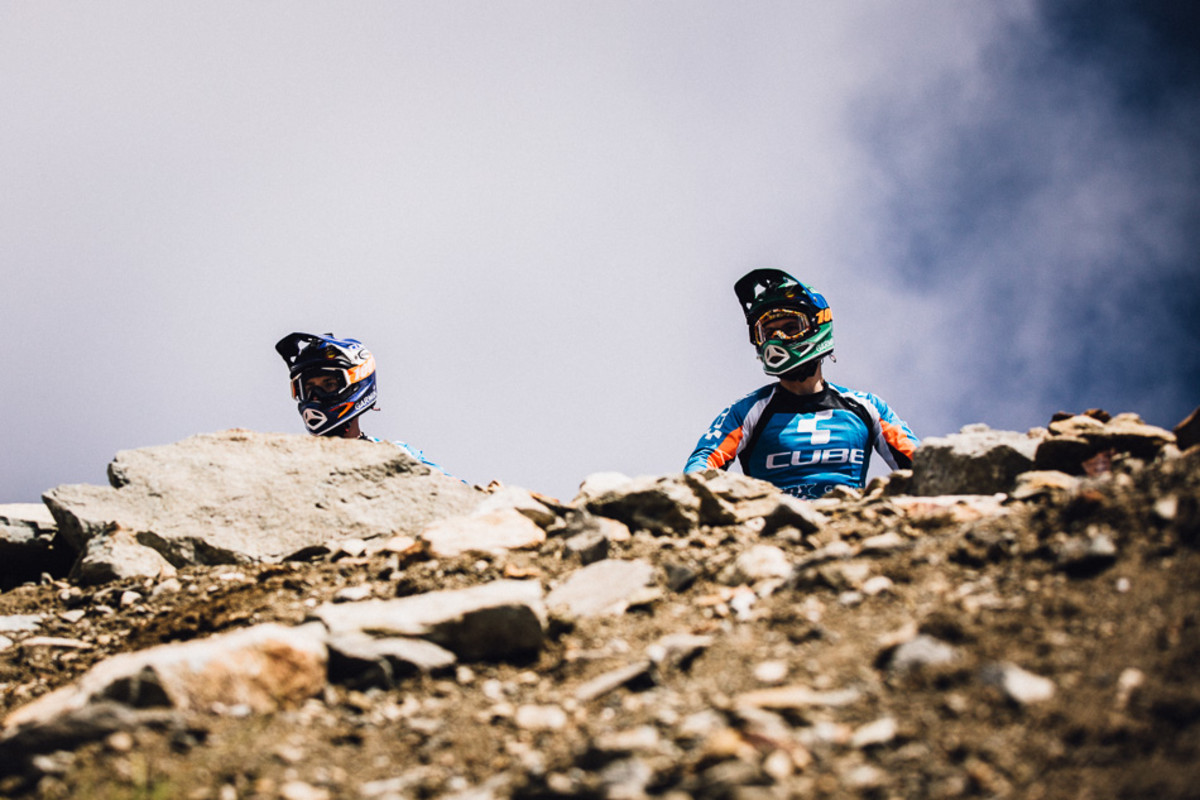 Racers waiting for the beginning of Stage 2 at Whistler's iconic Top of the World trail struggled to stay warm but made a point of watching all of their competitors drop in to what most competitors described as the most physically and technically demanding stage of the day.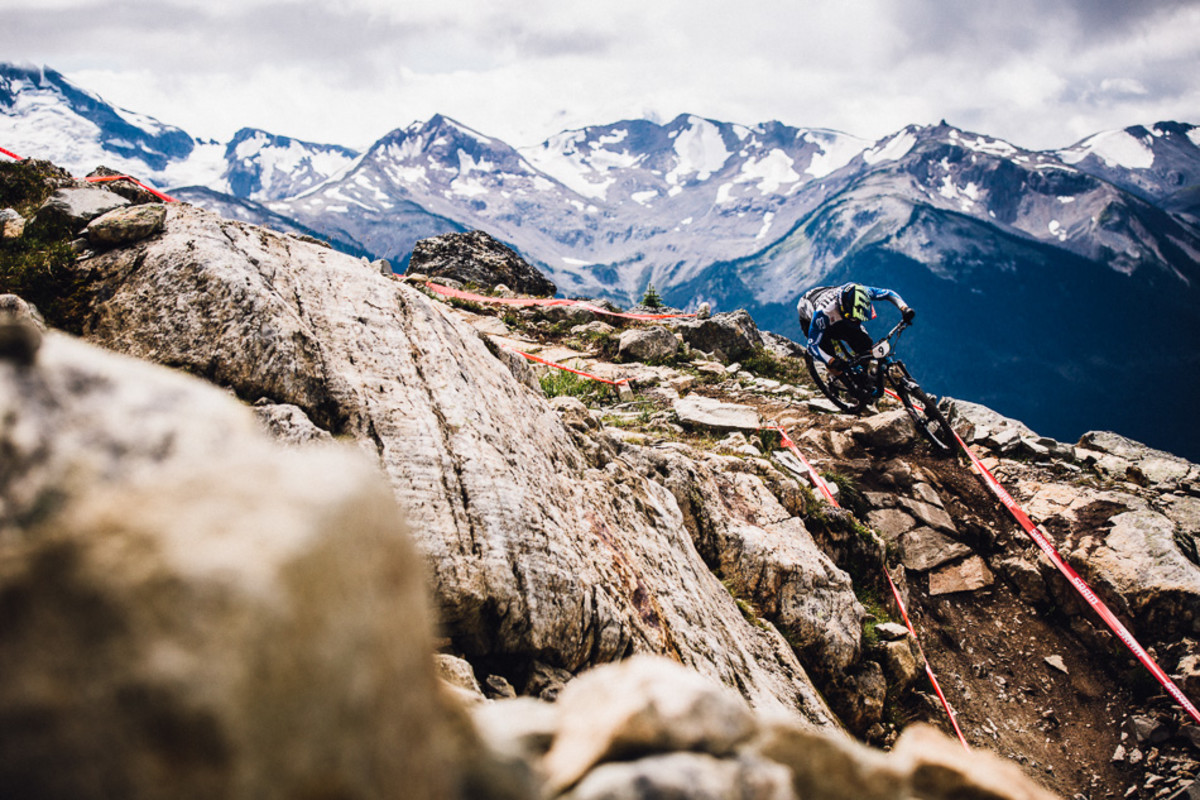 And the demanding nature of Stage 2 was evident from the first turn of the Top of the World trail. Despite the burly roll-in, second-place finisher Yoann Barelli made mincemeat out of the rocks at the top.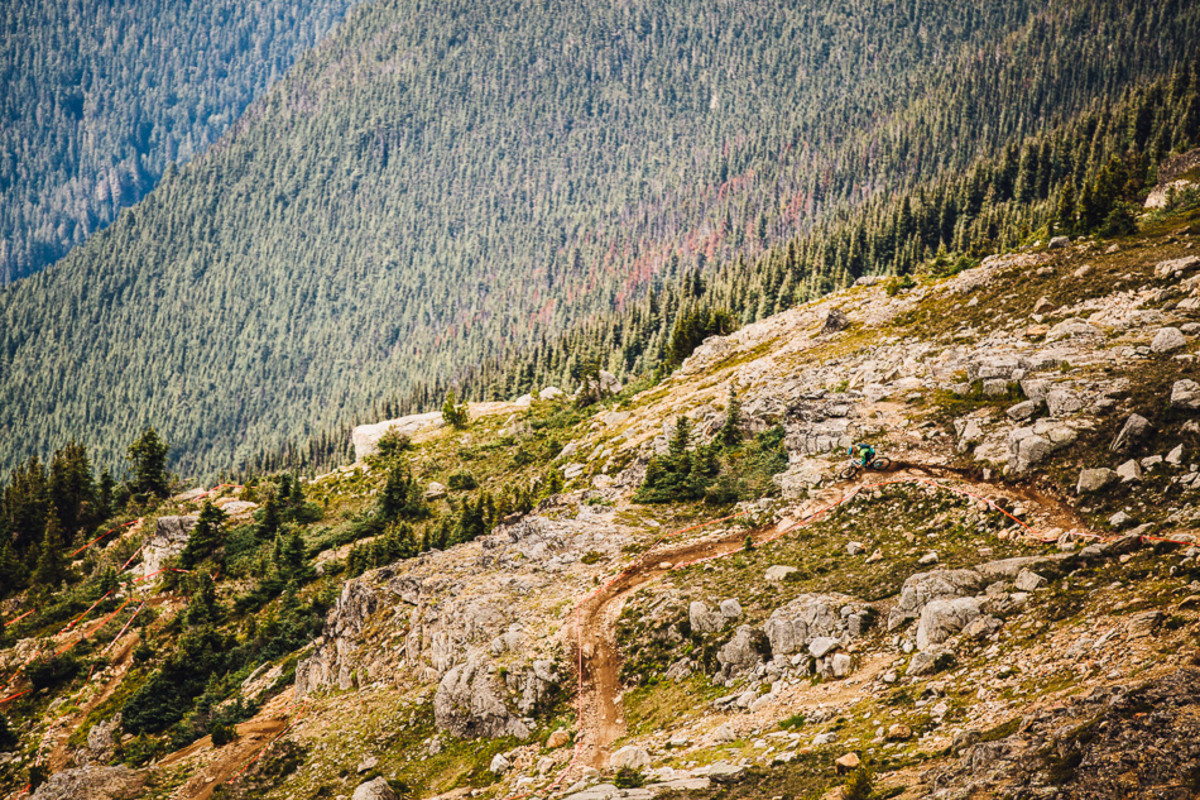 Even when you're on Top of the World, you can still seem really small.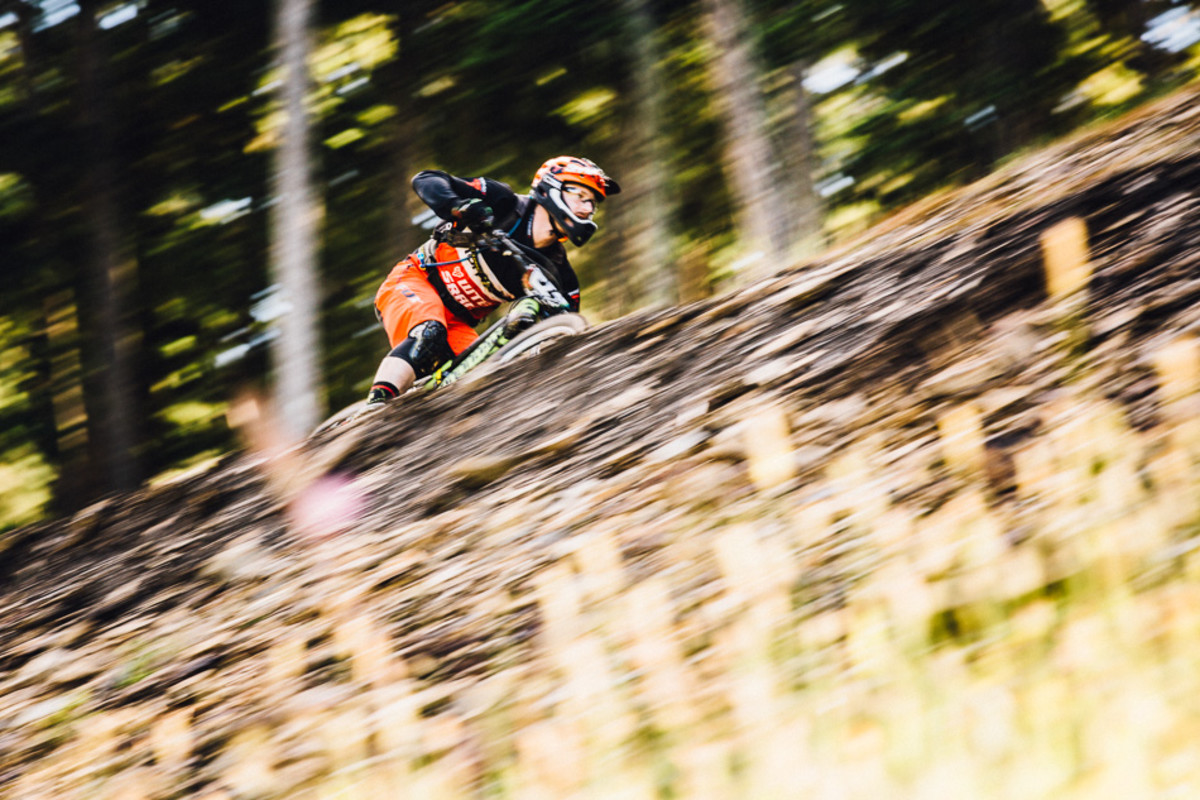 By Stage 4 of the race, the course had taken riders from the newly opened Creekside Gondola down some freshly-cut, high-speed turns.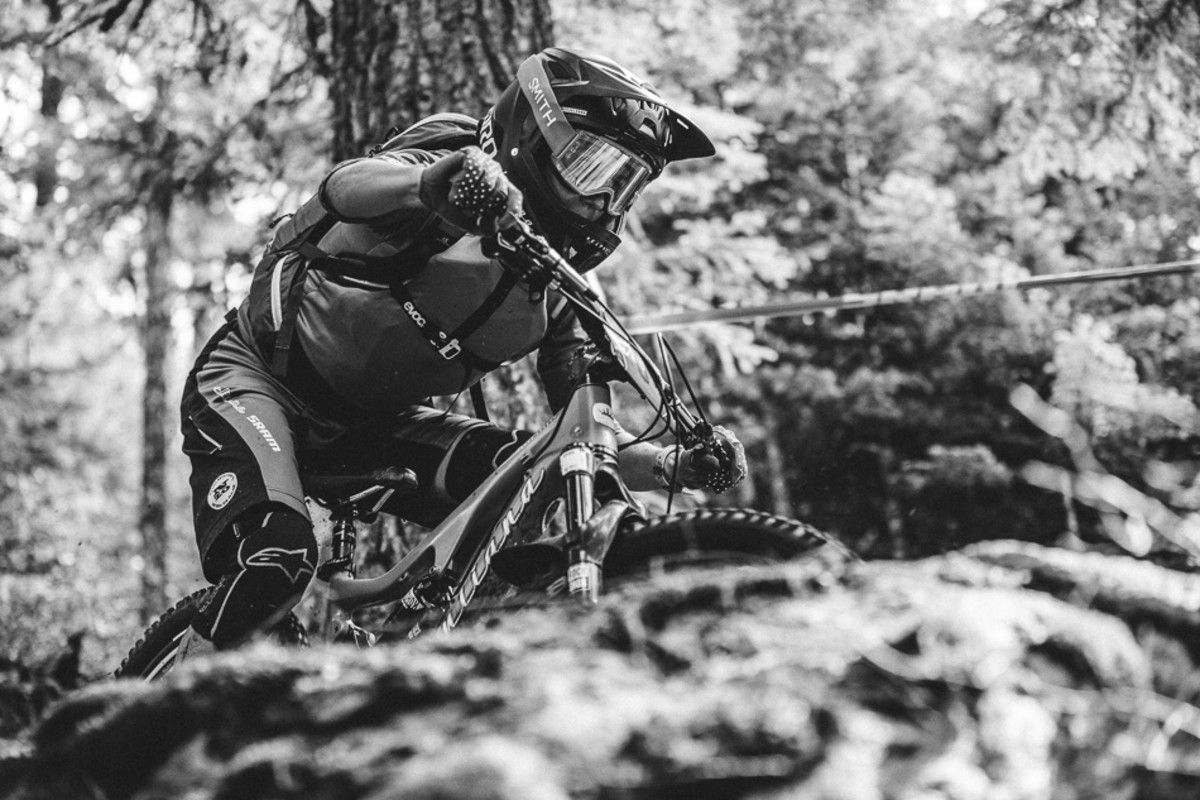 Veteran cross-country racer Kelli Emmett proved she has easily made the transition to enduro with a 12th-place finish at one of the world's toughest enduro races.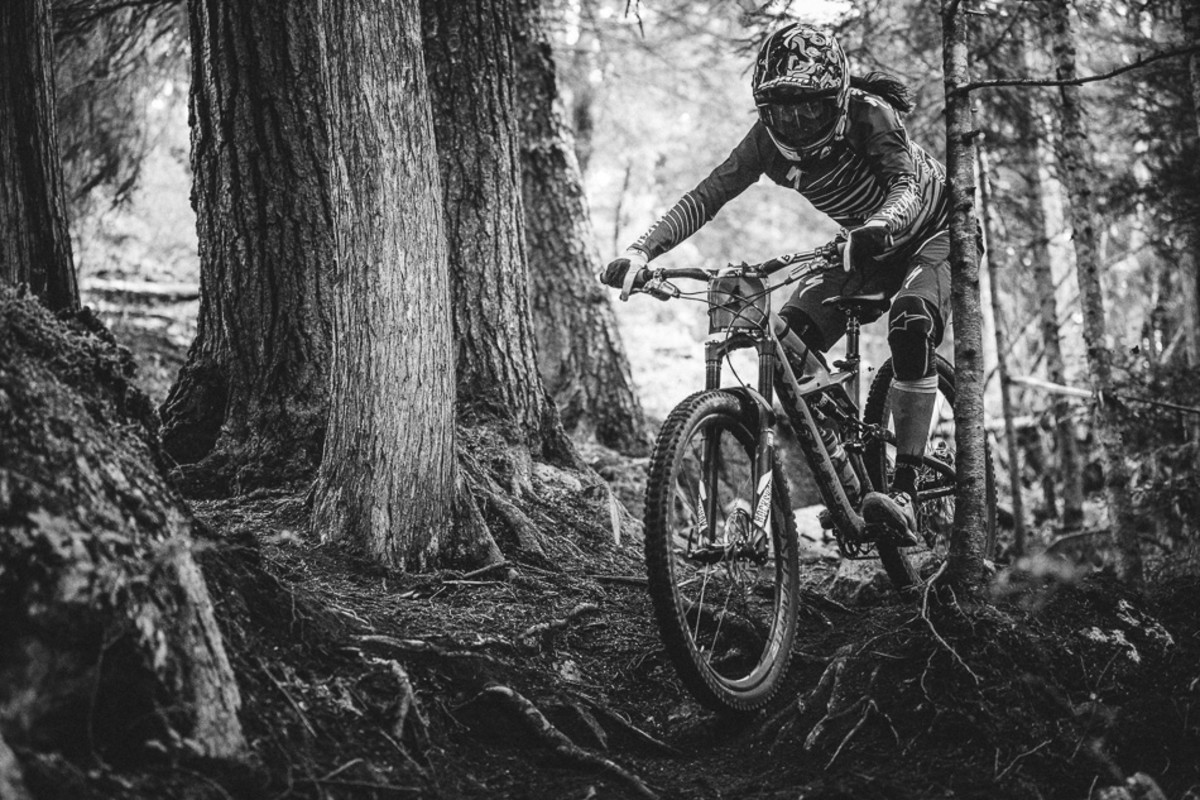 Dutch phenom Anneke Beerten was gunning for a podium finish but narrowly missed the mark at fourth.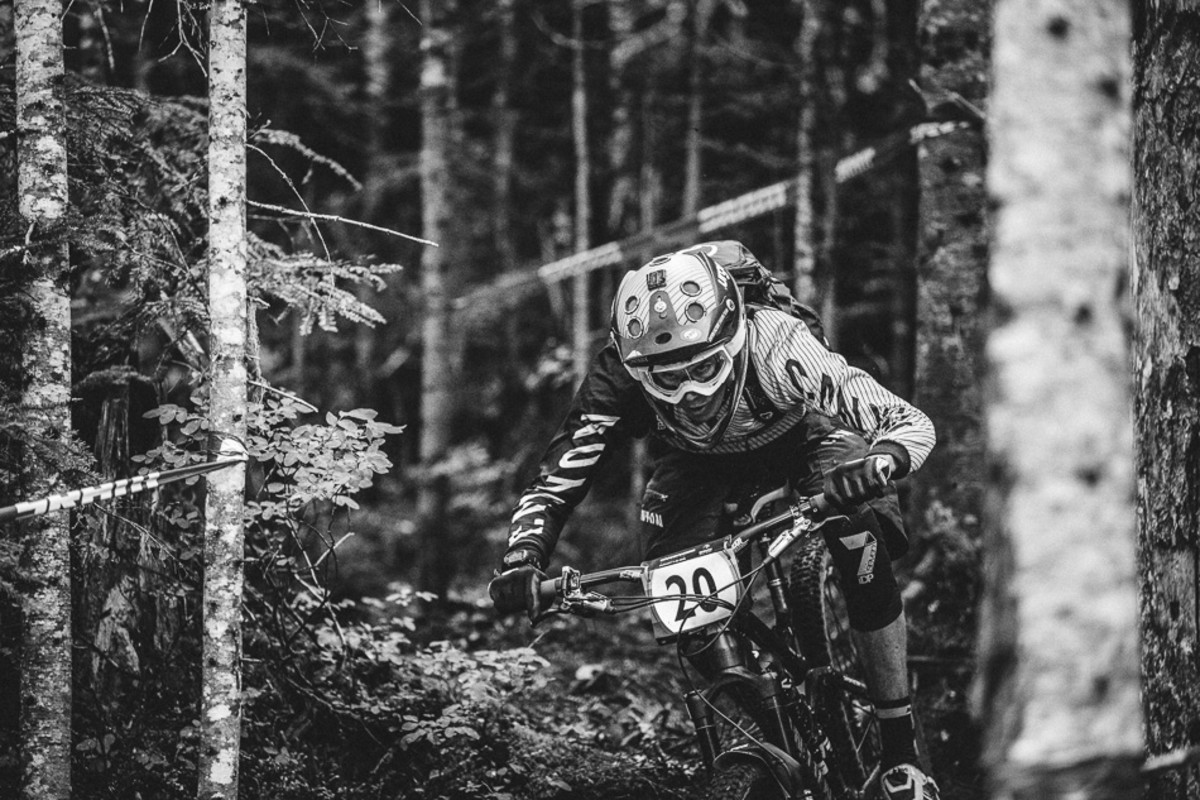 Ludovic May attacked throughout the day but failed to make the top 20.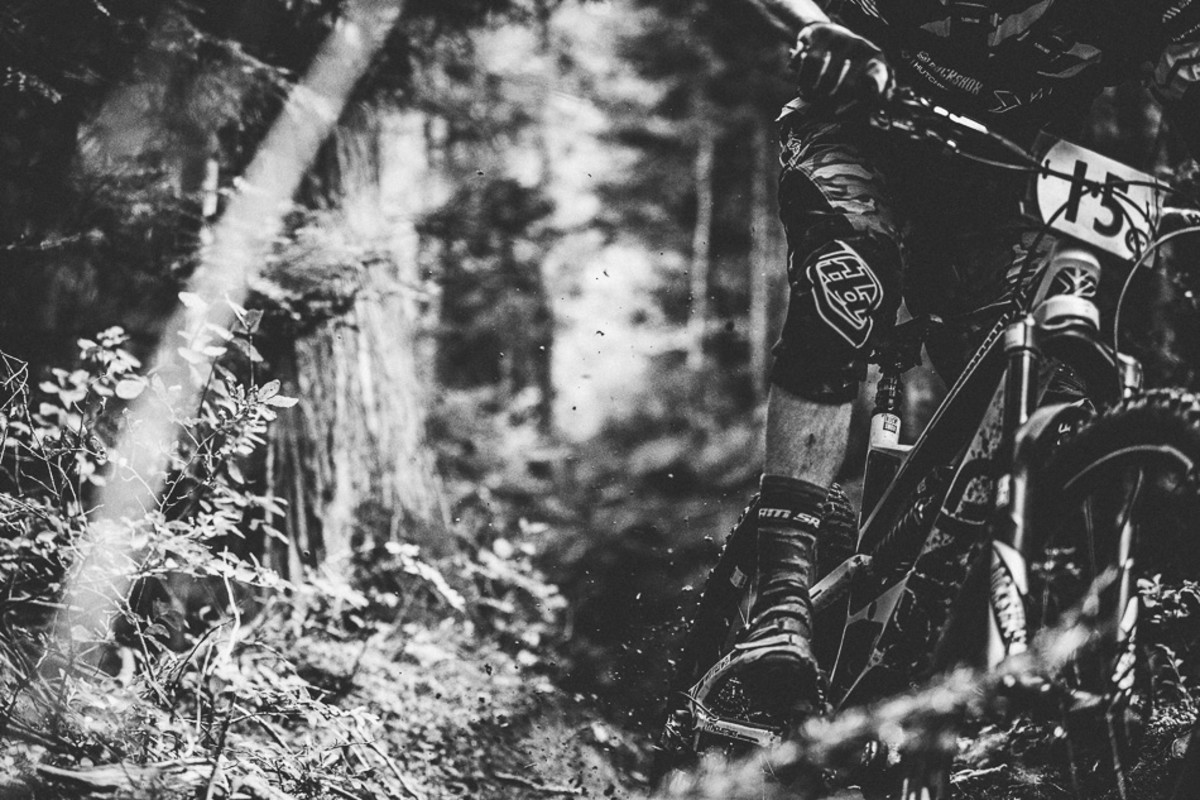 Though course conditions steadily dried throughout the day, racers were still kicking up plenty of good-old BC loam.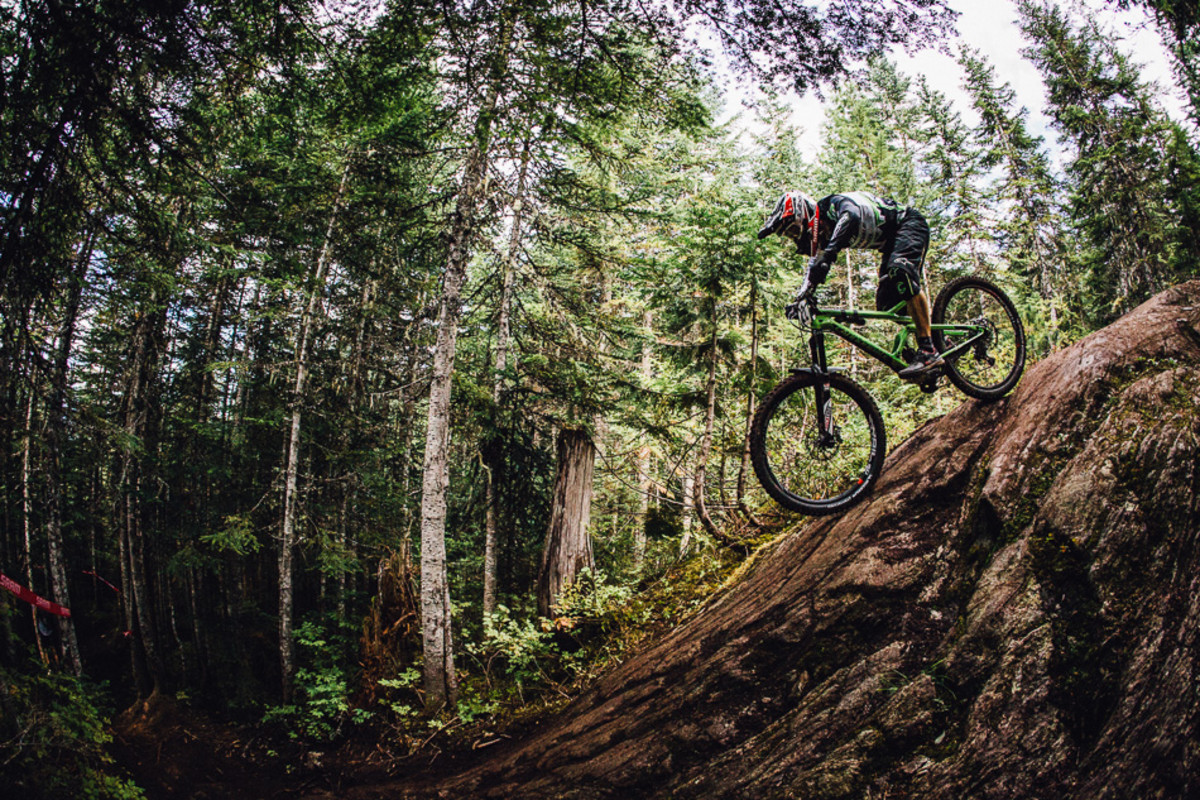 Despite sustaining a hard crash in Stage 1, standout racer Jerome Clementz continued to show his ninja skills throughout the race but ended up eighth overall.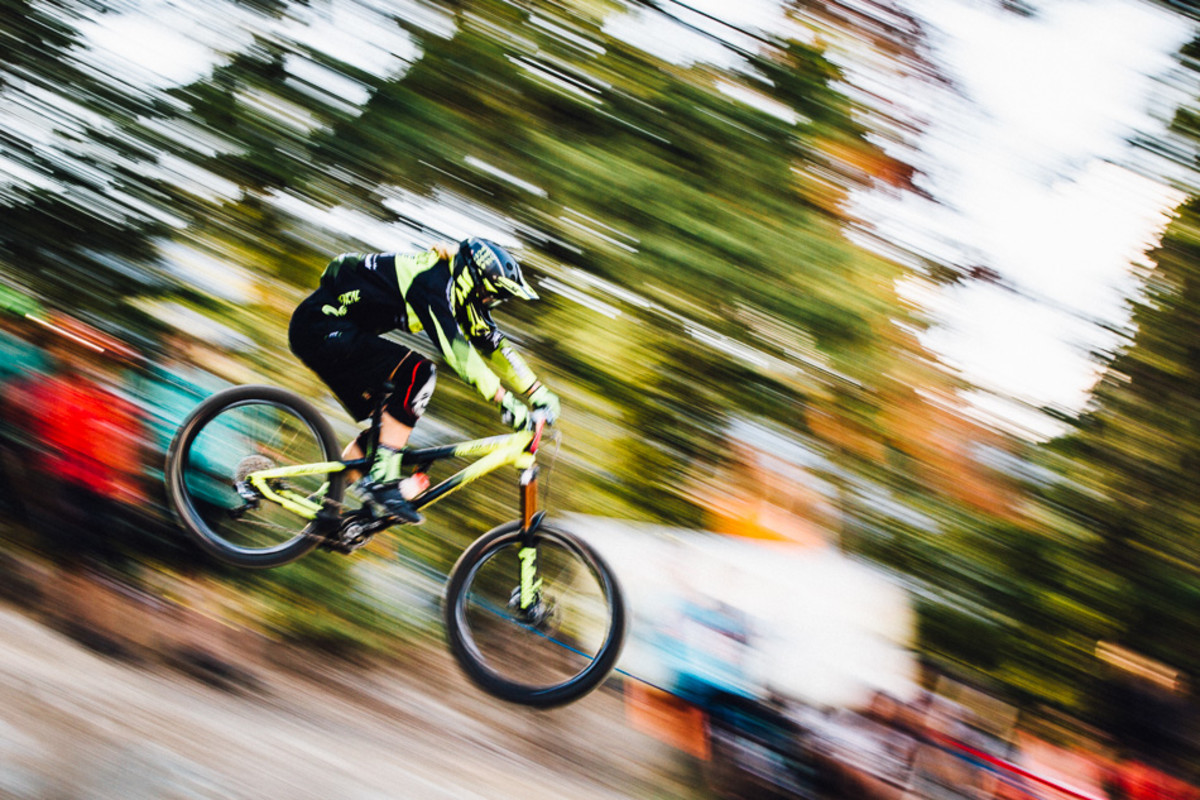 Cecile Ravanel blasted her way over the once-infamous GLC drop straight into the hot seat, which is where she sat until Tracy Moseley consolidated her much-deserved win.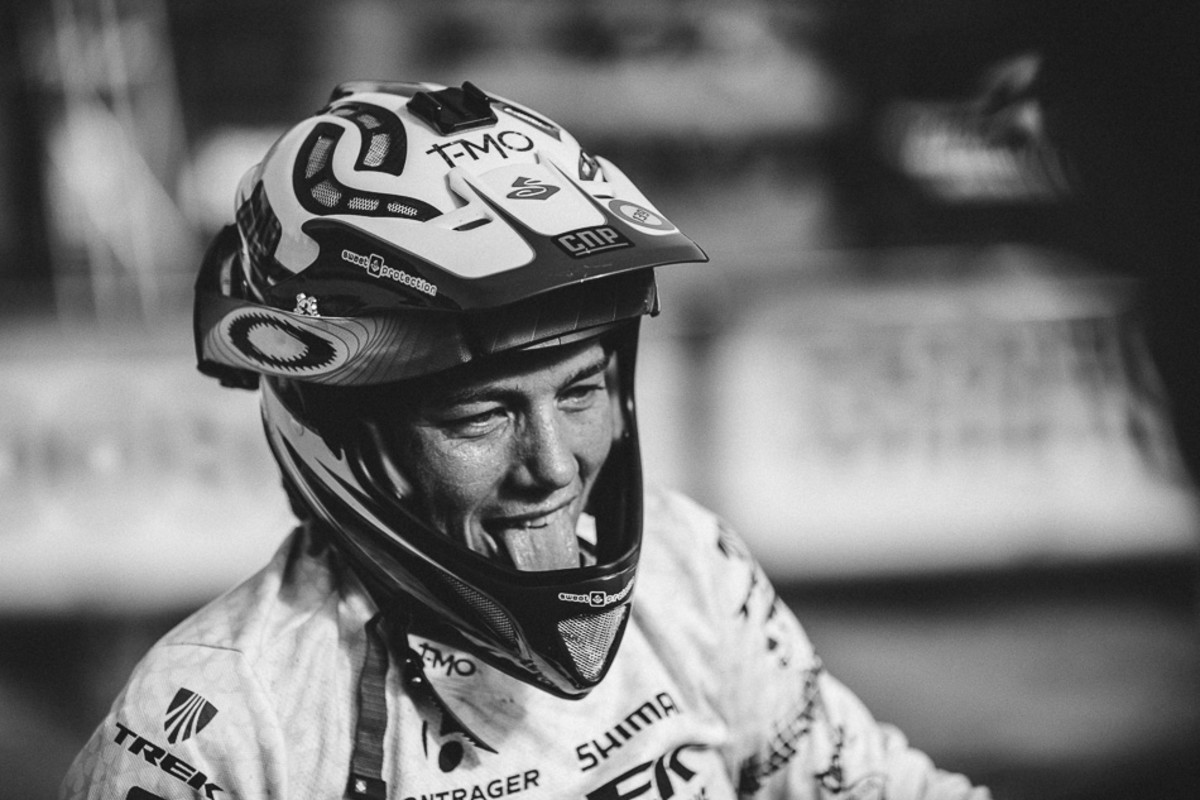 Tracy Moseley has a long list of mountain-biking accomplishments, but one thing that eluded her until today was a victory at the Crankworx Whistler Enduro.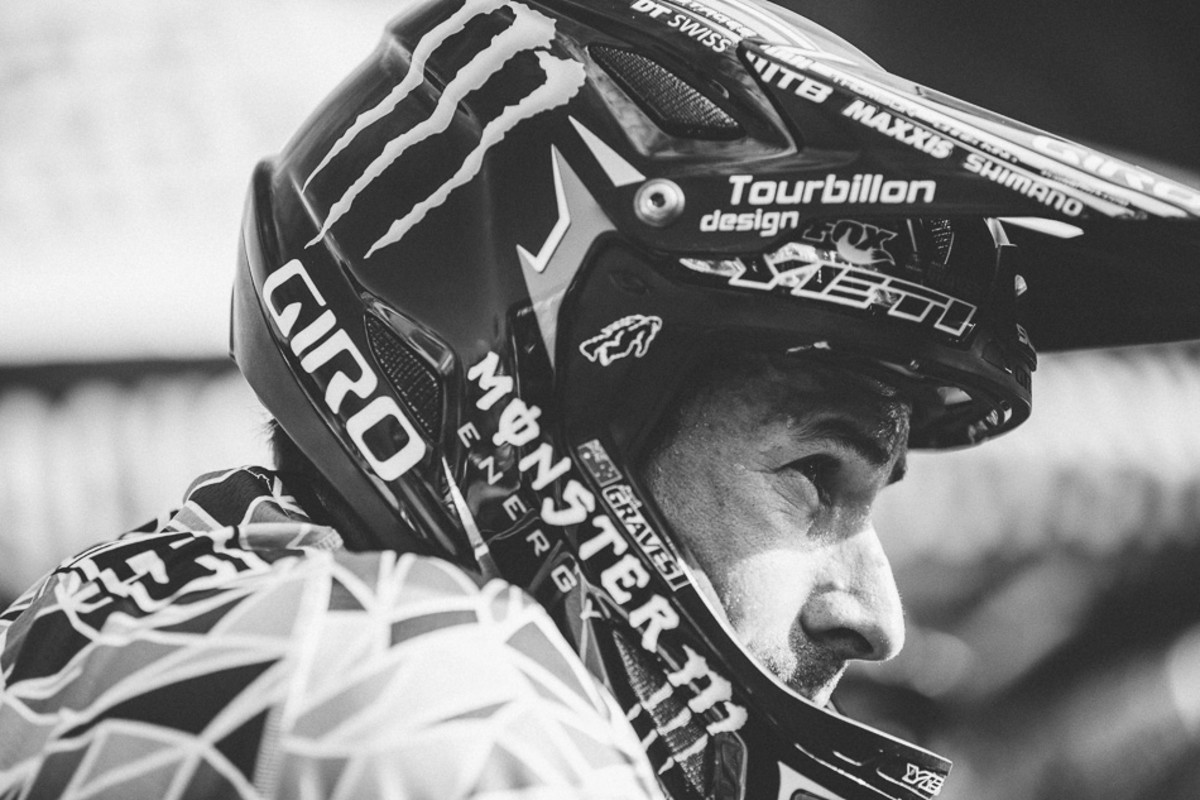 One year after his dramatic last-minute triumph at the Crankworx Whistler Enduro, Jared Graves was ousted from the hot seat after a tense several minutes by Yoann Barelli, only to see his teammate Richie Rude avenge him with the overall win.

When Richie Rude ripped past on each stage of Sunday's race, it felt like an earthquake was trembling underfoot. So it was no surprise that the former downhill racer slayed the final stage through the Whistler Mountain Bike Park to evict Yoann Barelli from the hot seat with only one rider to go. But none of this stopped them from having a laugh together at the finish.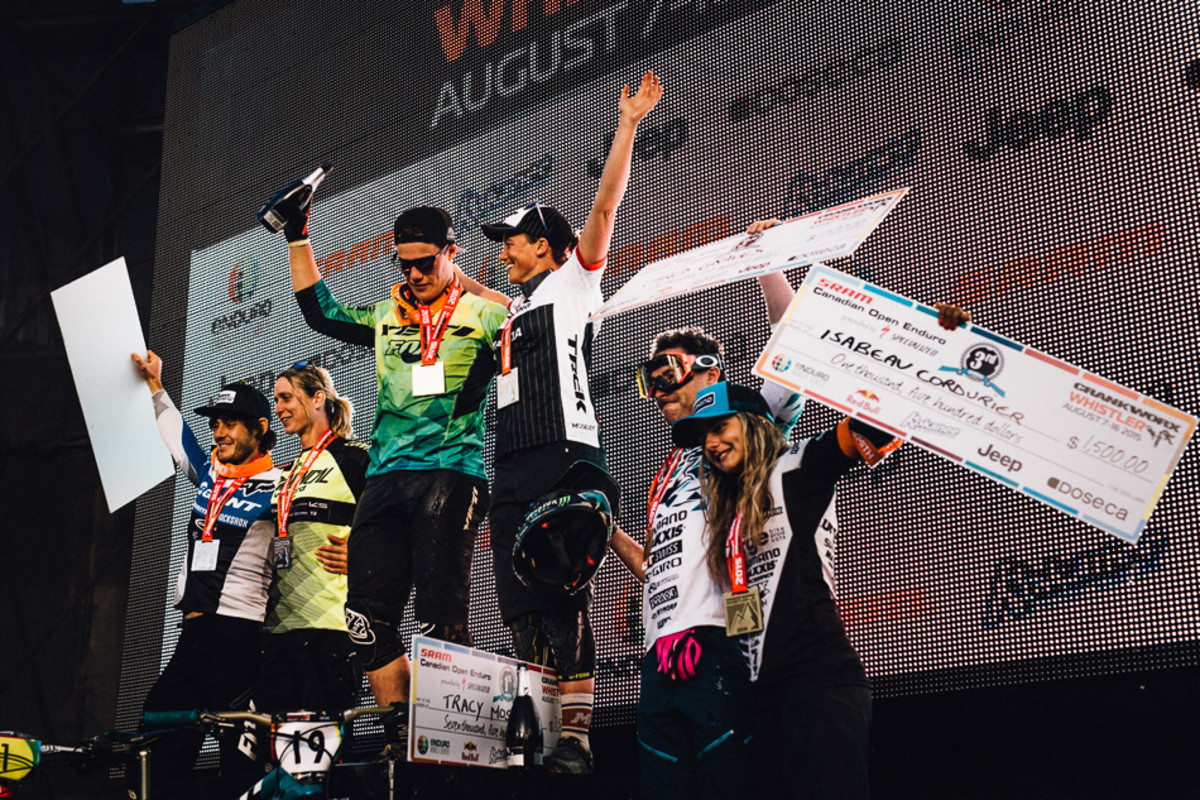 Check, mate. From left to right: Yoann Barelli, Cecile Ravanel, Richie Rude, Tracy Moseley, Jared Graves, Isabeau Courdurier.