Photos by Anthony Smith and Bruno Long
Words by Brice Minnigh
Despite the ominous threat of rain throughout Friday afternoon, the Crankworx Dual Slalom 2015 races went off unhindered, with a diverse field of riders dueling it out on the dusty course. And when the dust had settled, perennial powerhouse Jill Kintner had won the women's contest, while BMX convert Dakotah Norton had staged a dramatic underdog victory in the men's category.
Here are some of the afternoon's shining moments: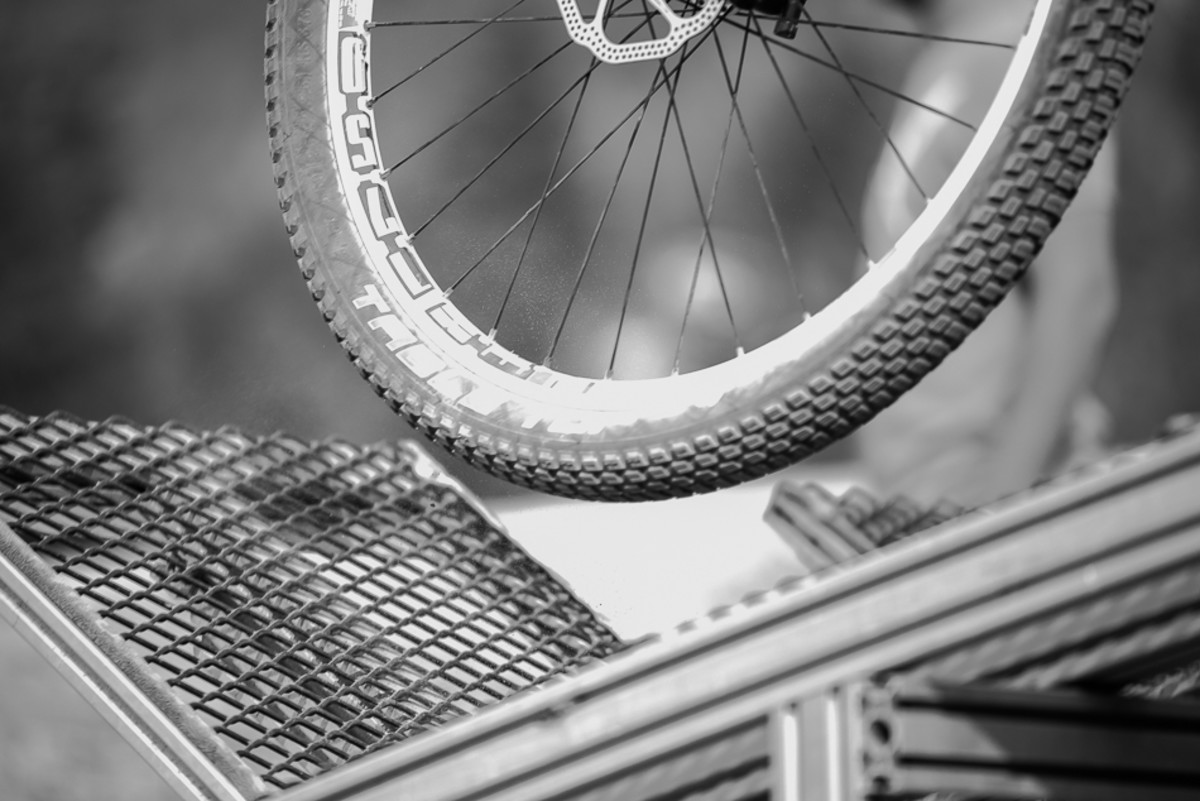 Waiting behind these gates was an eclectic gathering of riders from different disciplines—from legendary gated racers to World Cup downhillers and even recent BMX converts—all waiting to duel it out on the Crankworx dual slalom course. Photo by Bruno Long.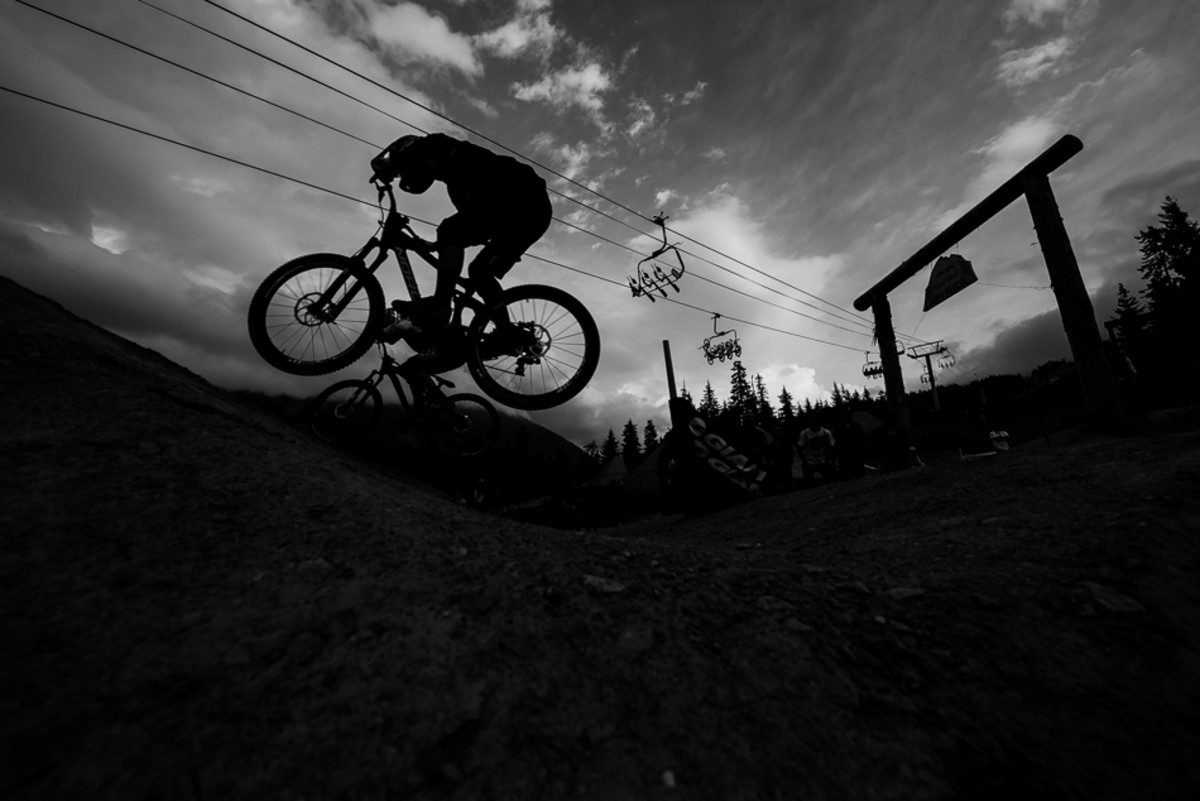 The rain clouds that had threatened to scupper the late-afternoon dual slalom contest loomed large on the horizon as racers made their way down the course. Photo by Bruno Long.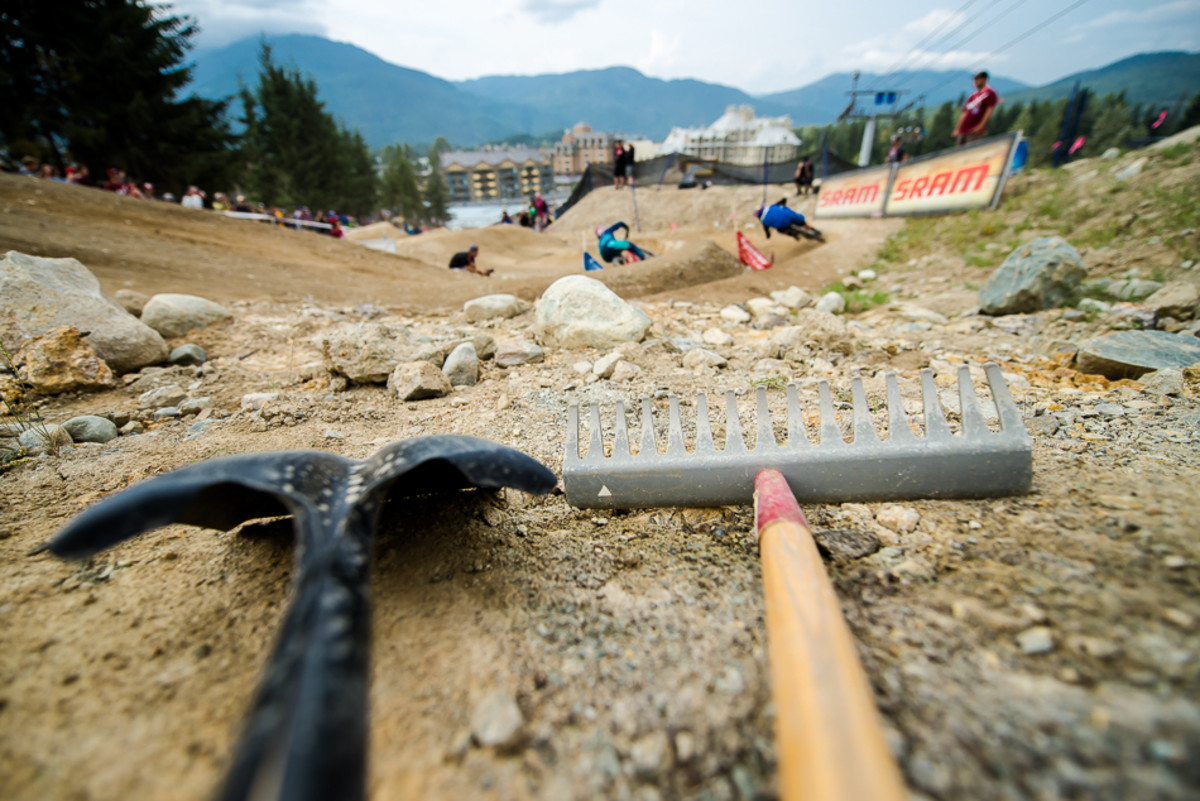 Tools of the trade. The Whistler Bike Park trail crew converted the Dual Speed and Style course into a track that erred on the side of speed. Photo by Bruno Long.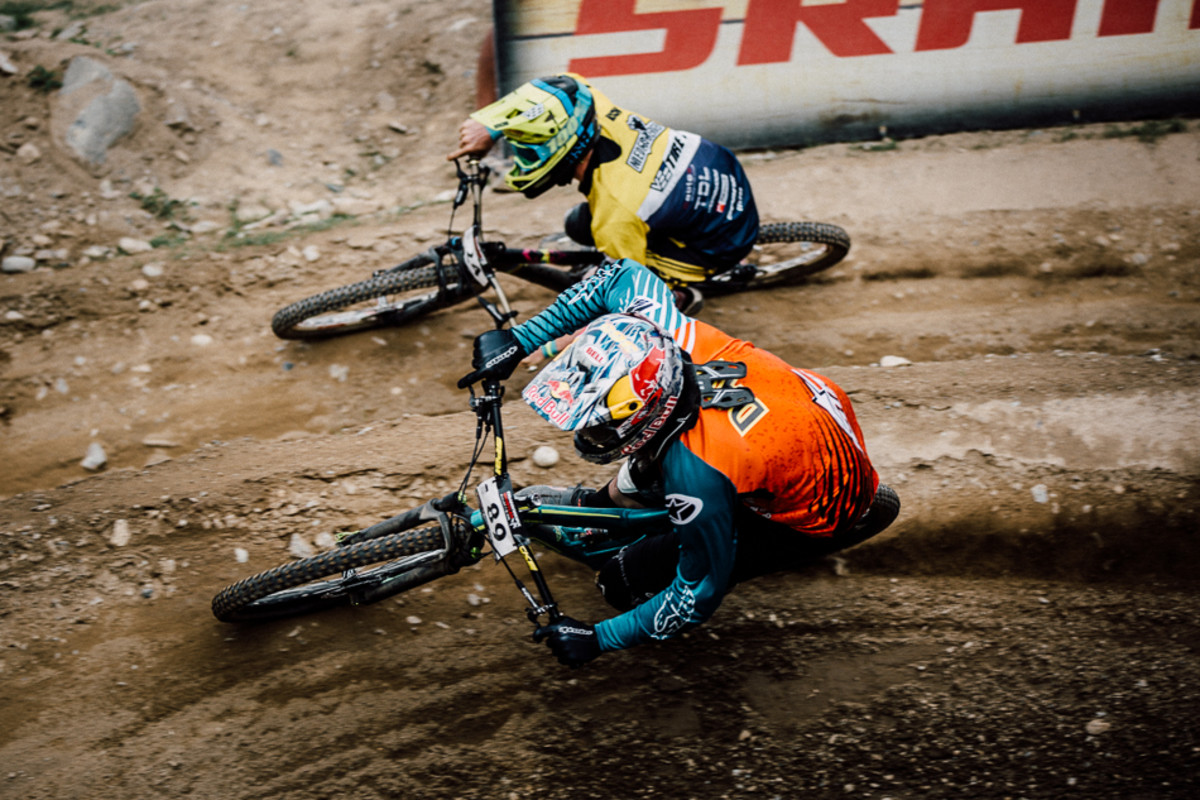 Some of the runs were tight to the bitter end. Here Mike Day and Noel Niederber go elbow to elbow. Photo by Anthony Smith.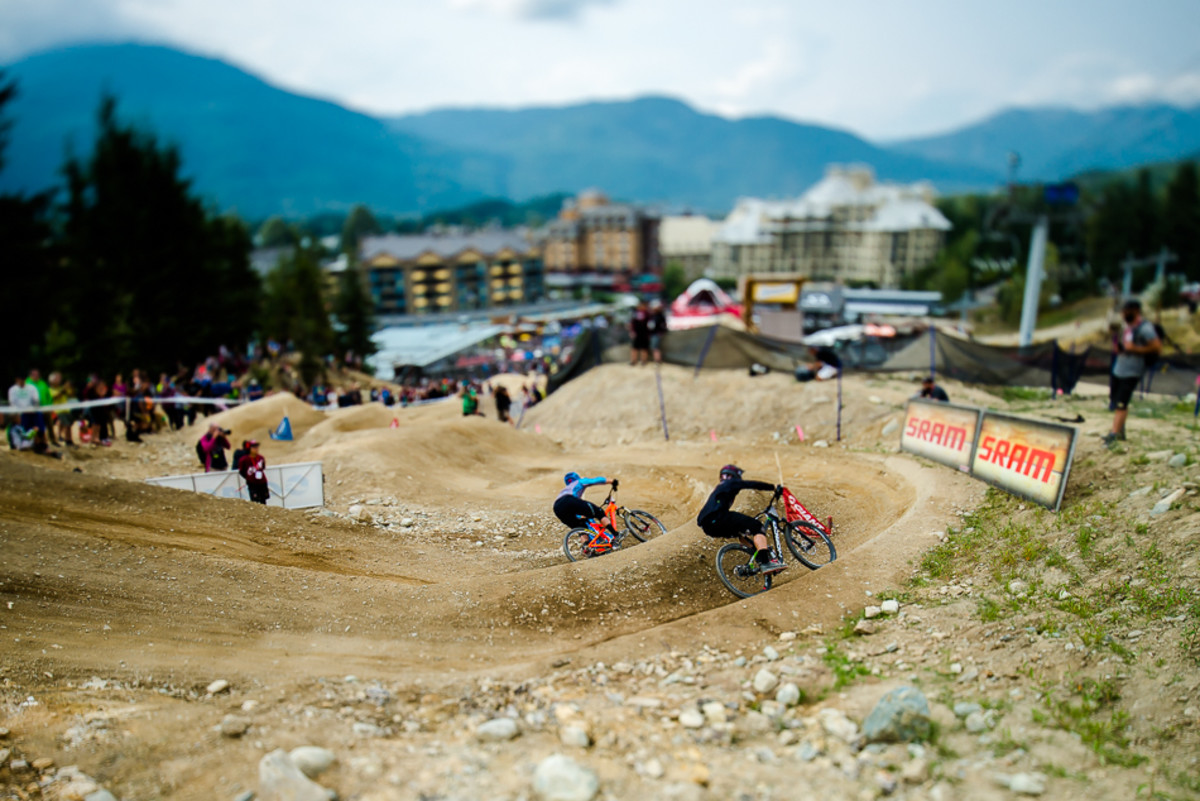 It takes several runs down to the base of Whistler Village to make the finals. On this day, neither veteran racer Brian Lopes nor his 22-year-old competitor, Nick Geddes, made it to the finals. Photo by Bruno Long.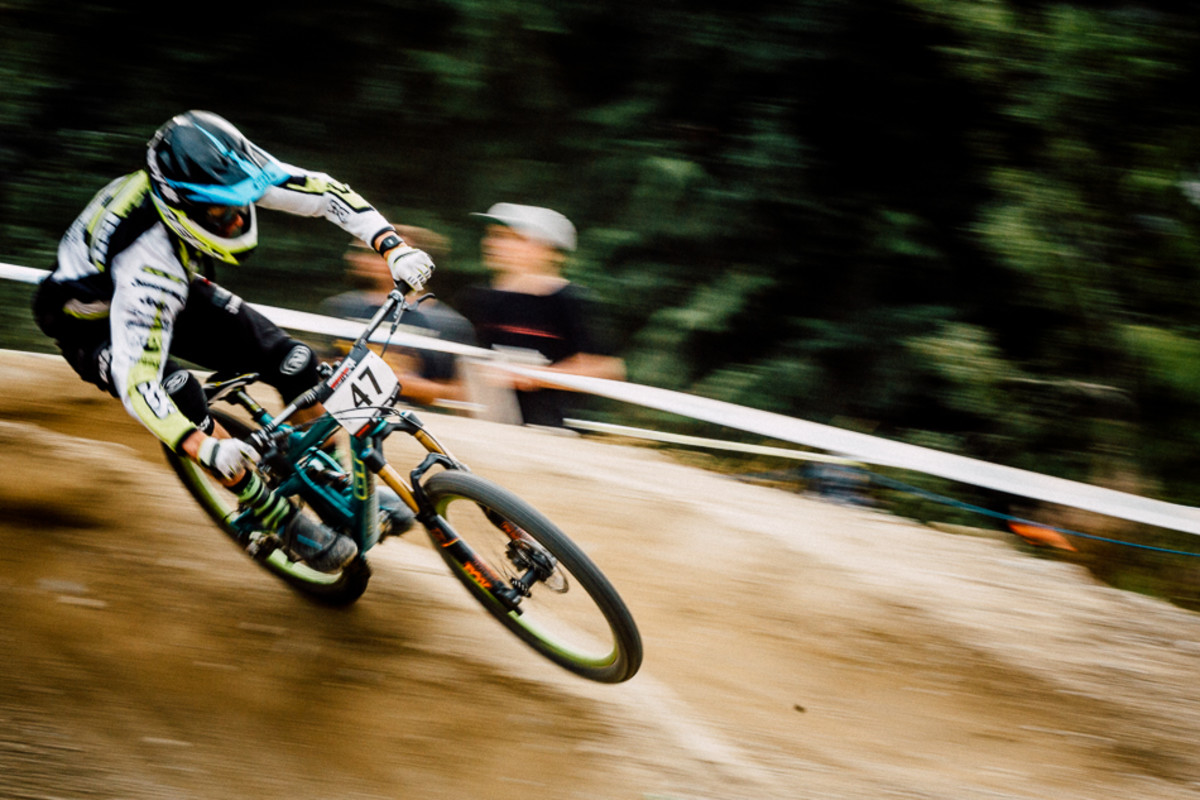 Belgian phenom Martin Maes was on fire for the entire afternoon, handily winning heat after heat, all the way to the finals. But he crashed hard in the first heat of the finals, ending his hopes of making it past newcomer Dakotah Norton to the top step of the podium. Photo by Anthony Smith.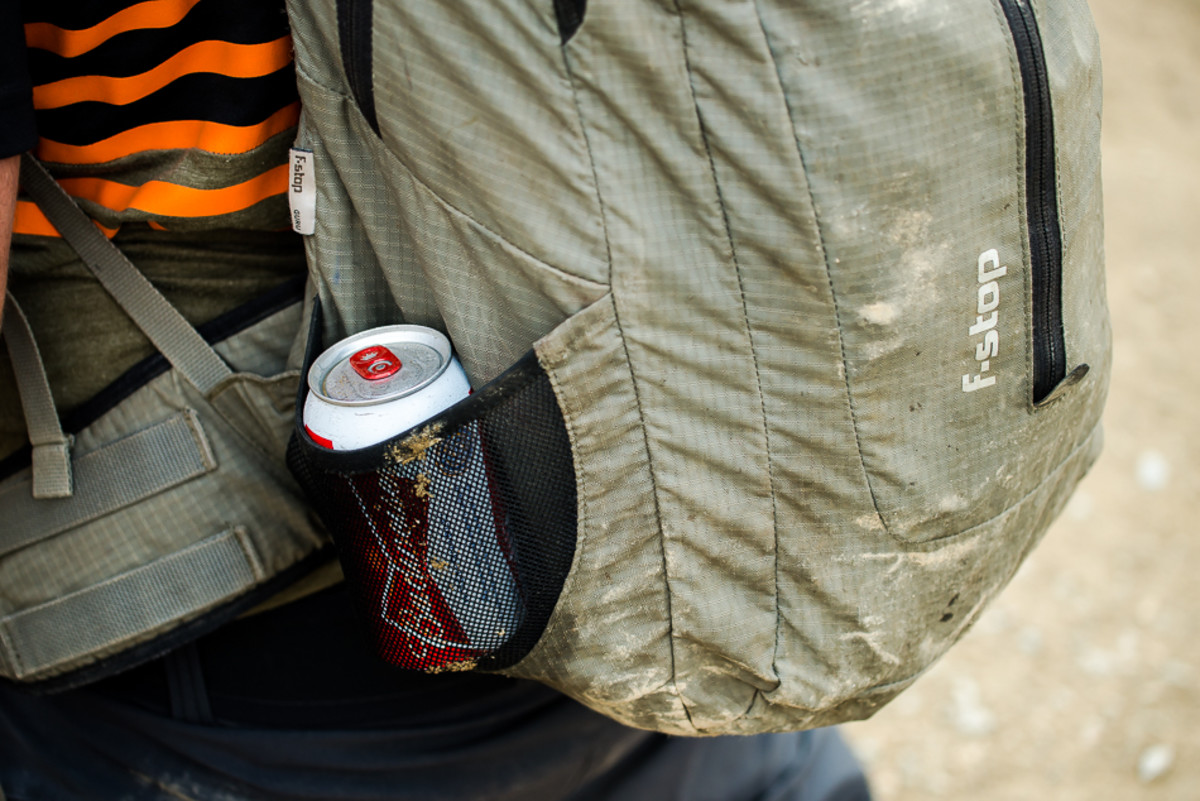 As we near the end of the 2015 Crankworx Whistler, some photographers are finding solace in lukewarm cans of beer. Photo by Bruno Long.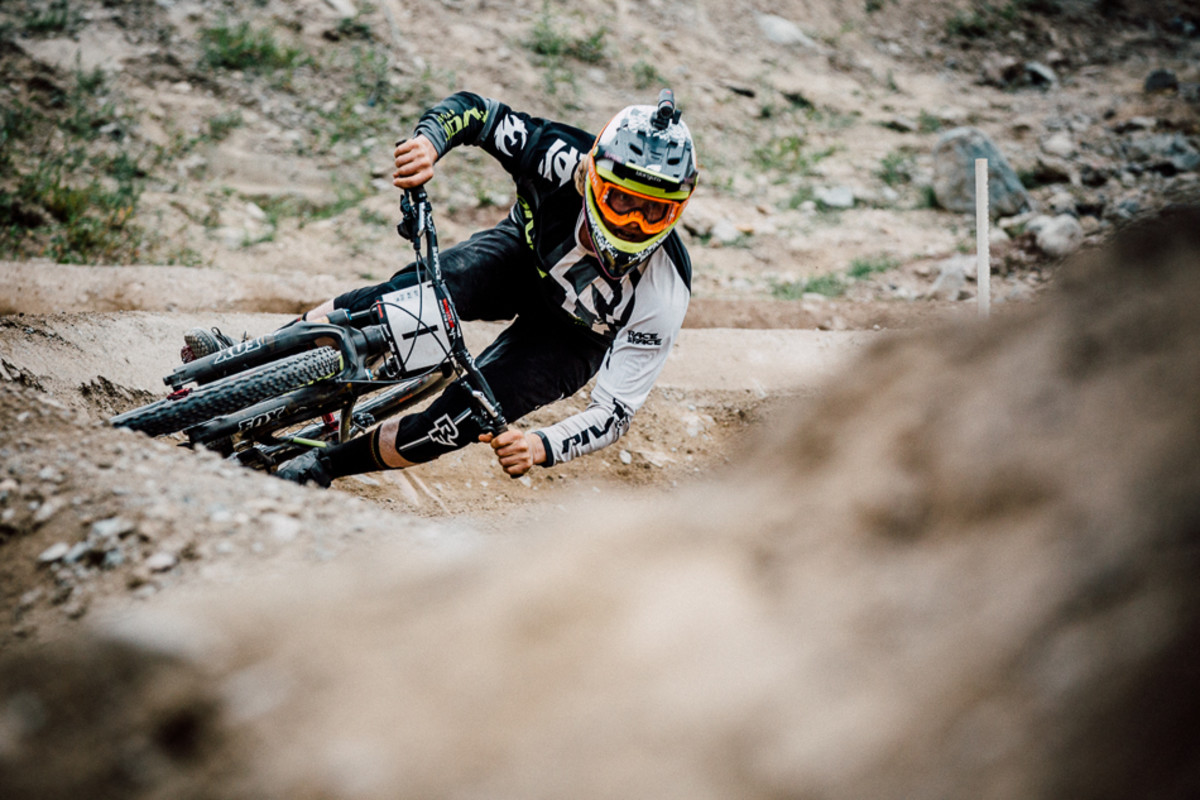 British DH racer Bernard Kerr has a shot at winning this year's King of Crankworx title, and with a third-place finish in today's dual-slalom race he greatly improved his chances. But everything will now hinge on his performance in Sunday's Canadian Open DH race. This had better not be a 'Stoppie Sunday' for Bernard. Photo by Anthony Smith.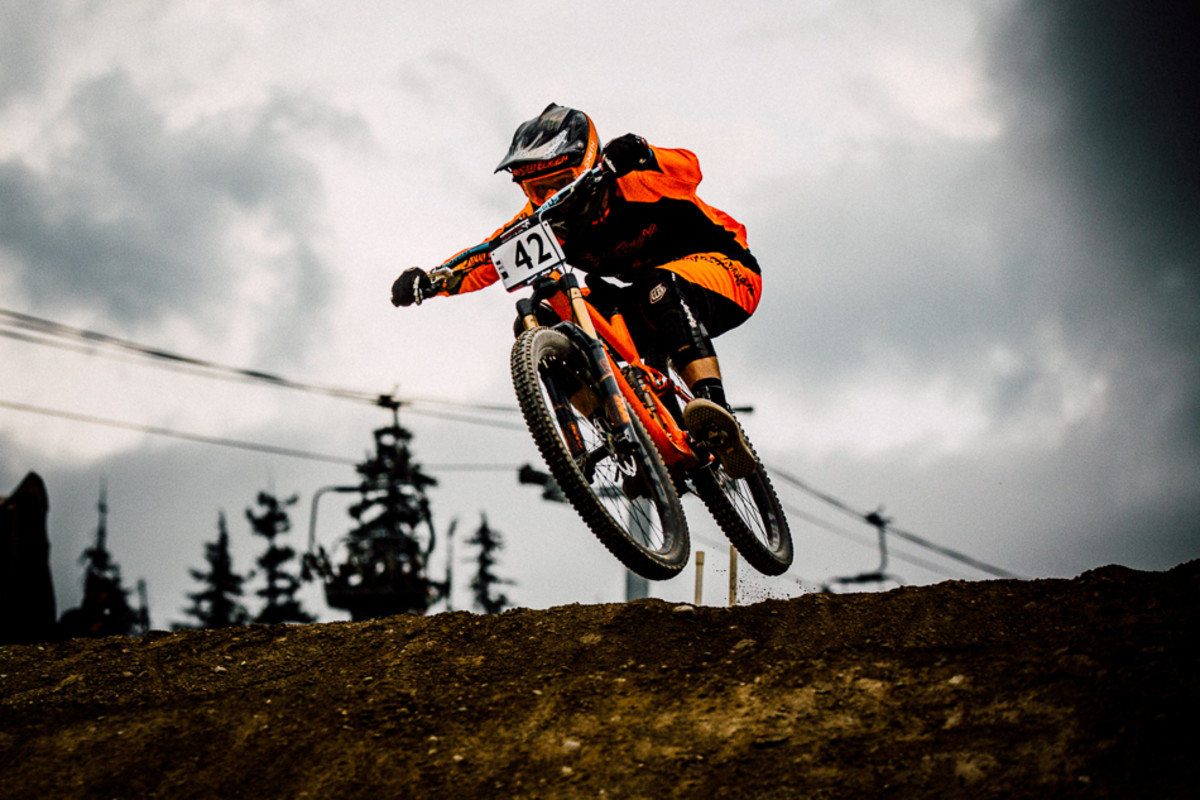 Bas Van Steenbergen was smoking his competition throughout the day and narrowly missed a podium finish after being edged out in his second bronze-medal heat with Bernard Kerr. Photo by Anthony Smith.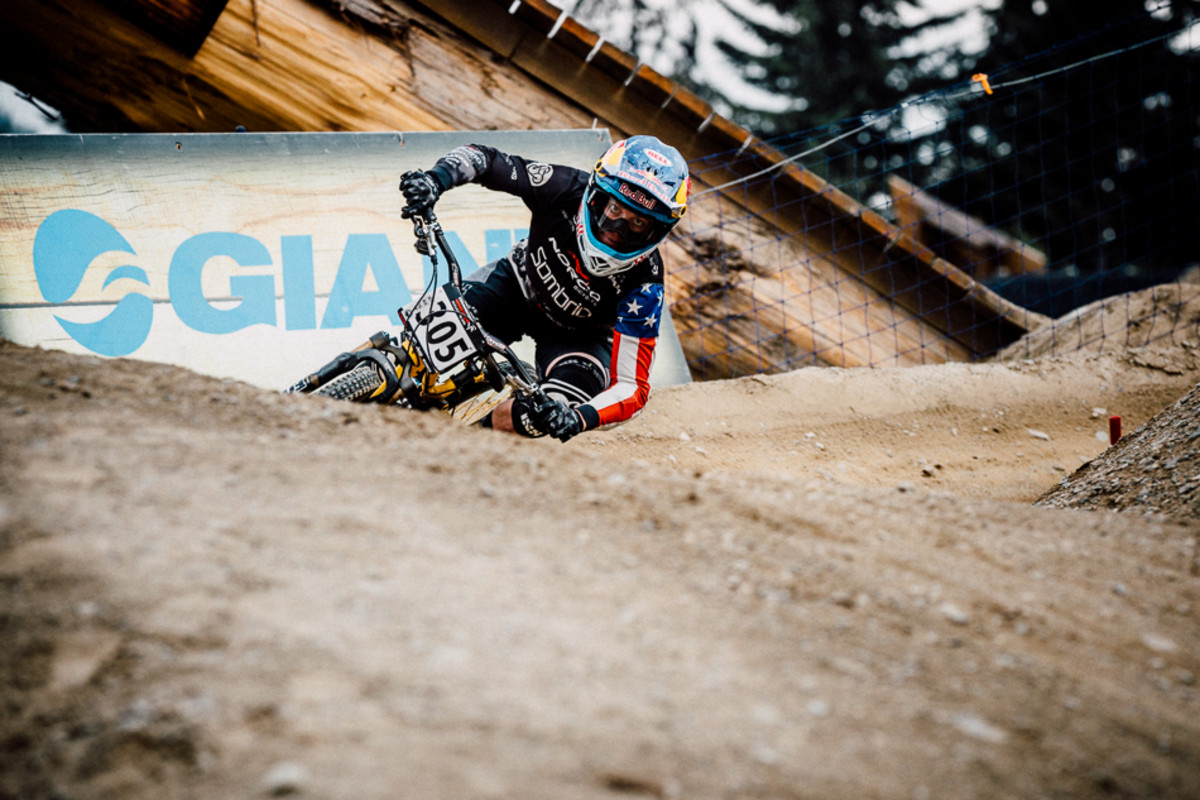 Topping off her victory against Anneke Beerten in Thursday's Pumptrack Challenge, Jill Kintner handily dispensed with an injured Beerten in the Dual Slalom finals, but it wasn't enough to prevent Beerten from winning the Queen of Crankworx title. Photo by Anthony Smith.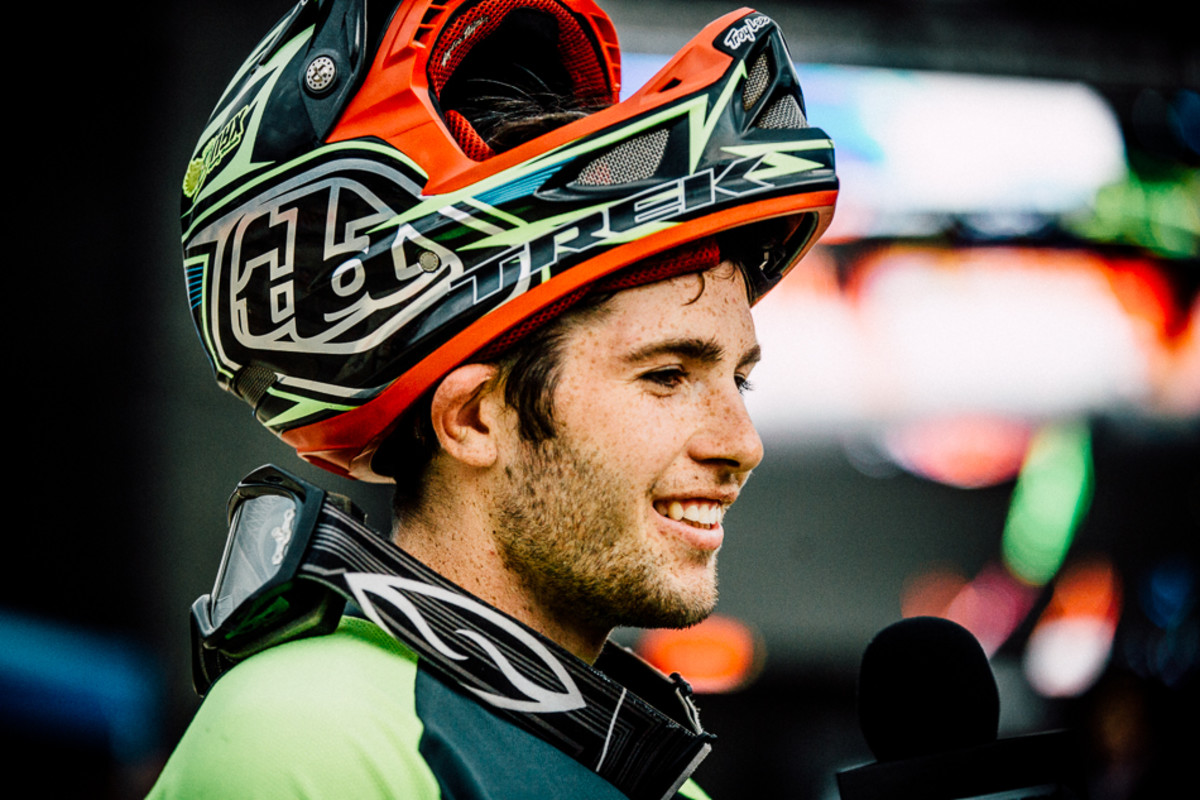 Less than 24 hours after taking third place in the Pumptrack Challenge, BMX convert Dakotah Norton also won the Crankworx Whistler Dual Slalom, blazing past gated-racing legends and heavyweights in a dramatic underdog victory. Photo by Anthony Smith.