Words by Brice Minnigh
Photos by Bruno Long
The Crankworx Whistler Air DH race went down on Wednesday in a cloud of dust, big airs, speed scrubs and shenanigans that would make most mountain bikers proud. After a year-long hiatus due to injury, Stevie Smith reclaimed his crown as the Air DH champion, while Jill Kintner continued her reign of terror on the legendary A-Line trail.
Here are some of the highlights: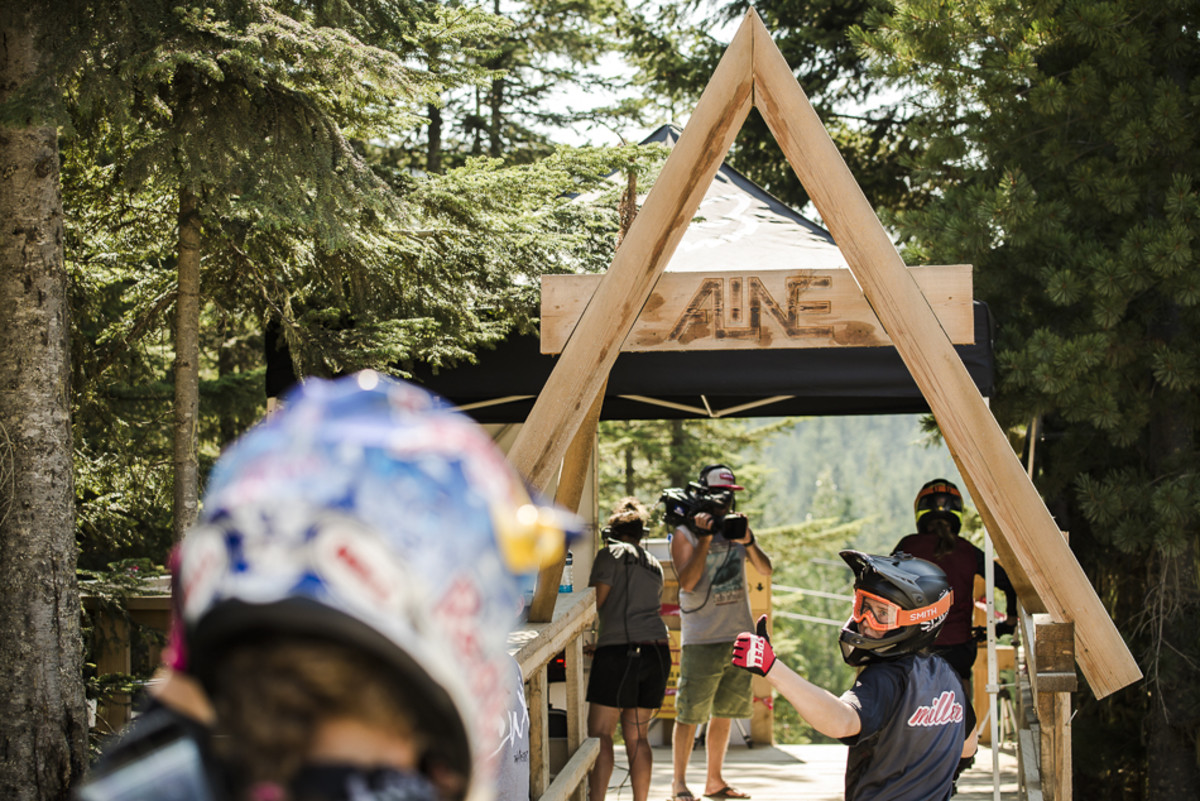 Whether you're a newcomer to Whistler or a seasoned pro, this is where the mayhem begins….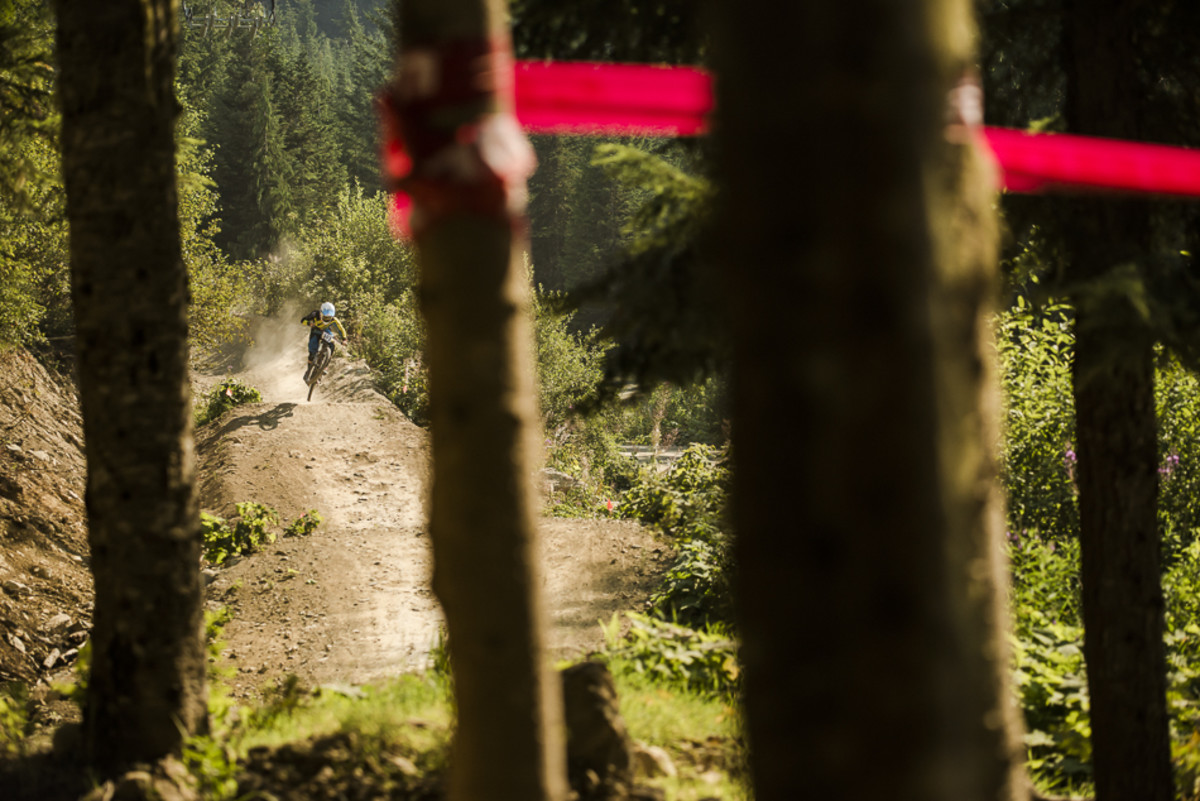 Mountain biking's Queen of Style (and substance), Casey Brown, drops into A-Line ready to send it. You only wish you could ride like her. Without even breaking a sweat, she soared into a third-place finish.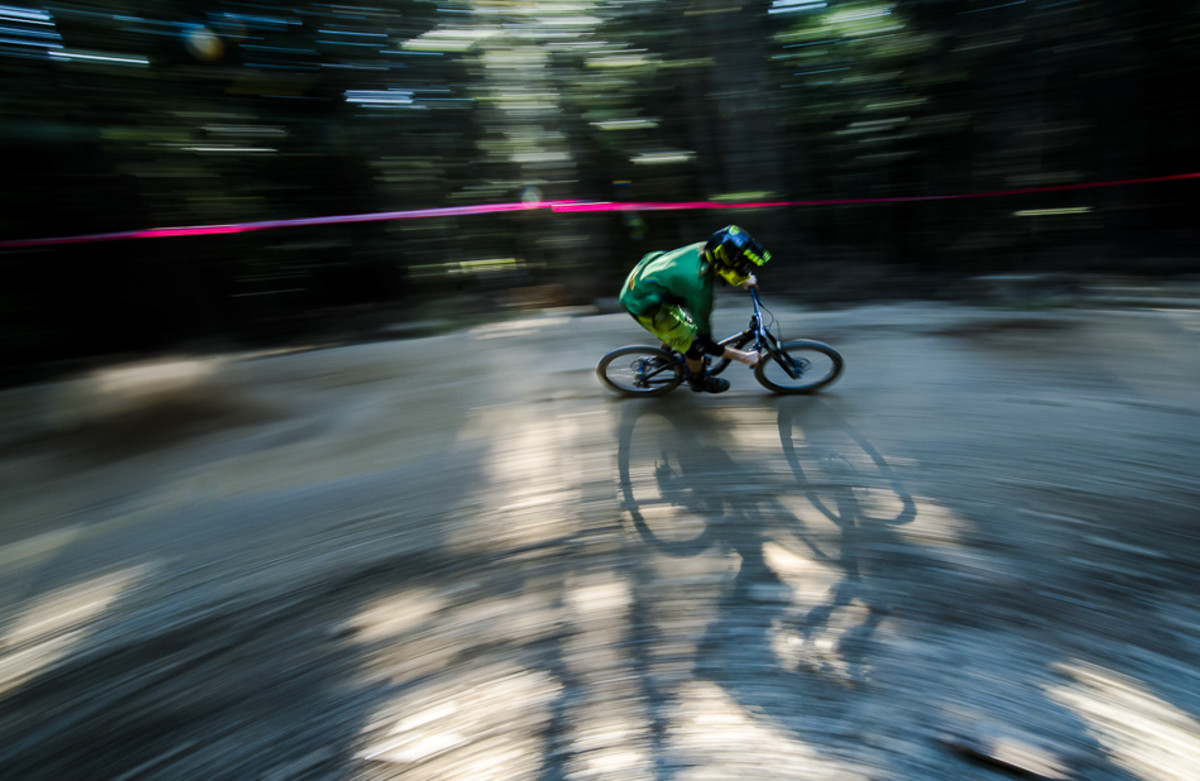 Big berms like this are some of the main reasons why mountain bikers come from all over the world to ride A-Line. And amateur racers can get their own shreds on during the Crankworx Air DH.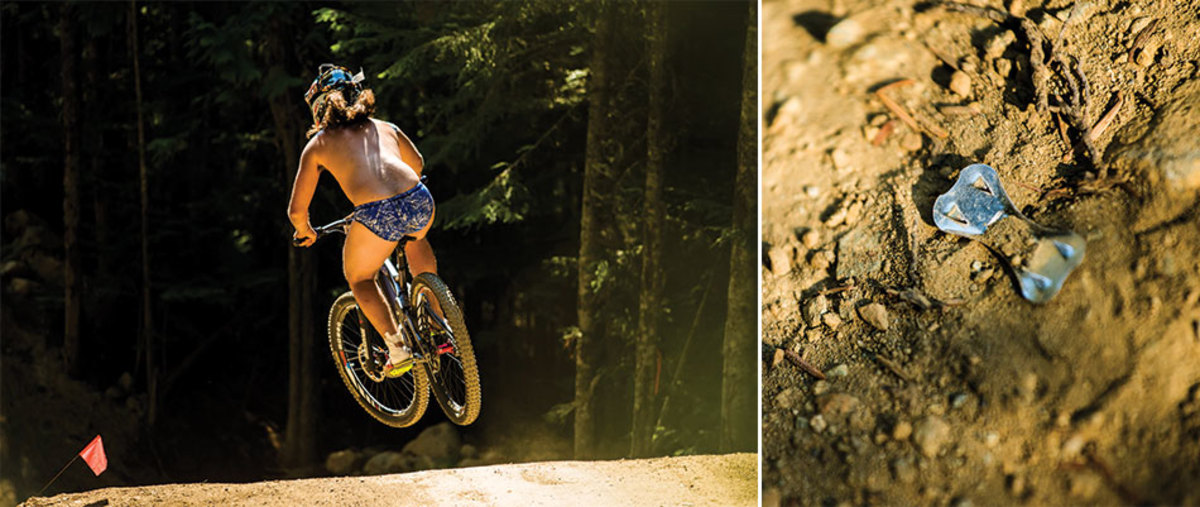 Oh yes they call him The Streak…. For many, Speedo aerodynamics are what the Air DH is all about. And a bandaged ankle, flip flops and a wrap that is falling apart won't stop some punters from givin' 'er all the way down. It's all about winning. At life.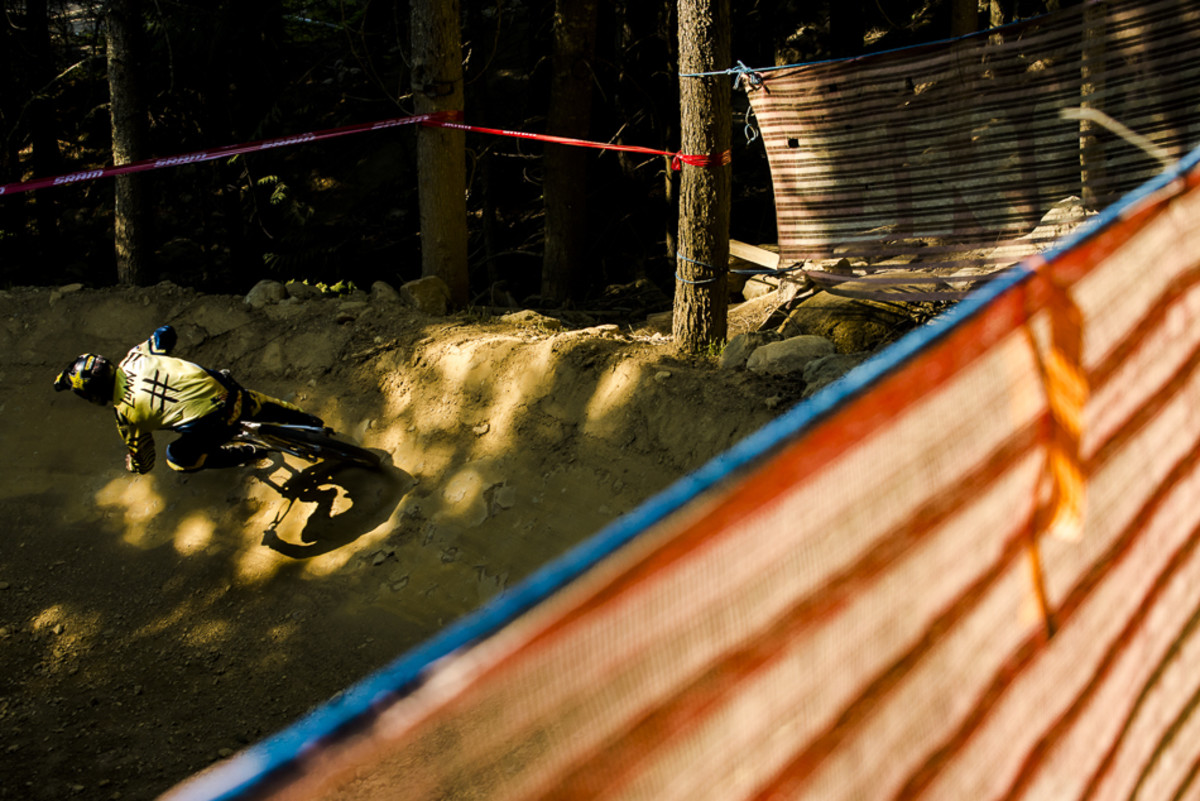 The Air DH attracts a long list of mountain-bike luminaries. Jordie Lunn blasts through the rays of the afternoon sun.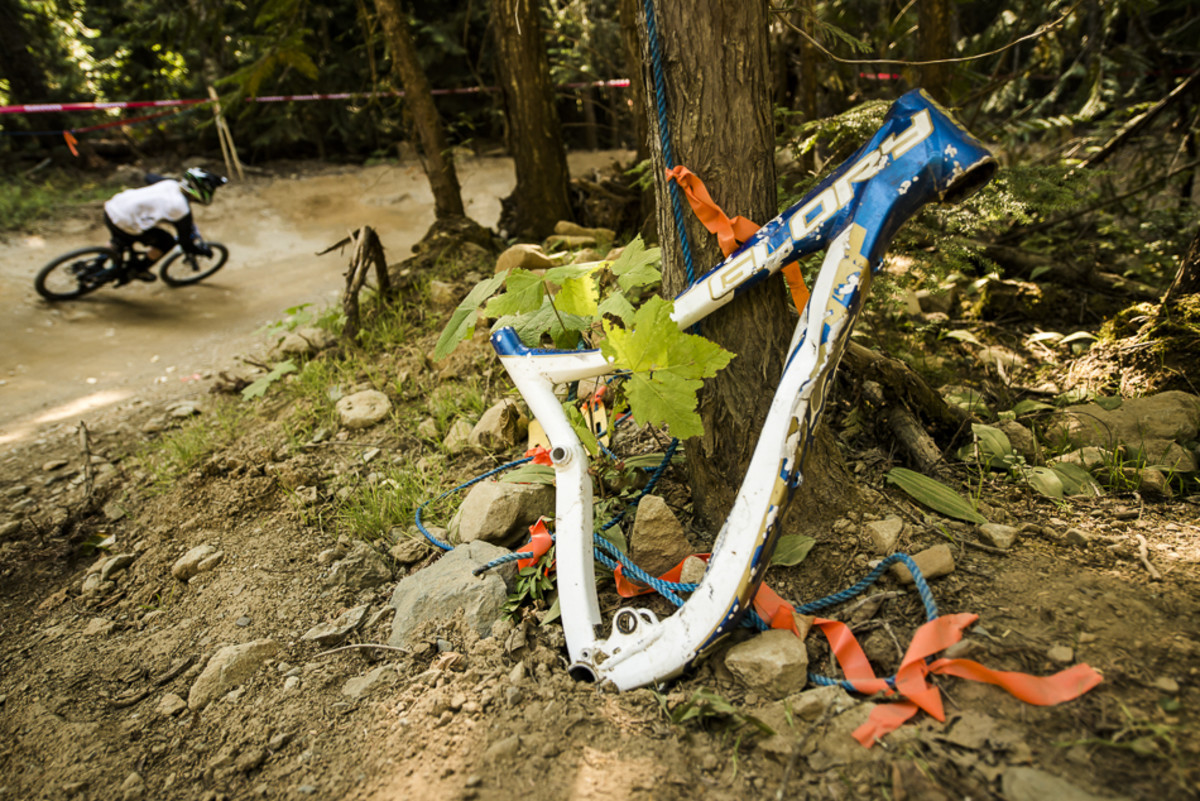 A-Line carnage. Past and present.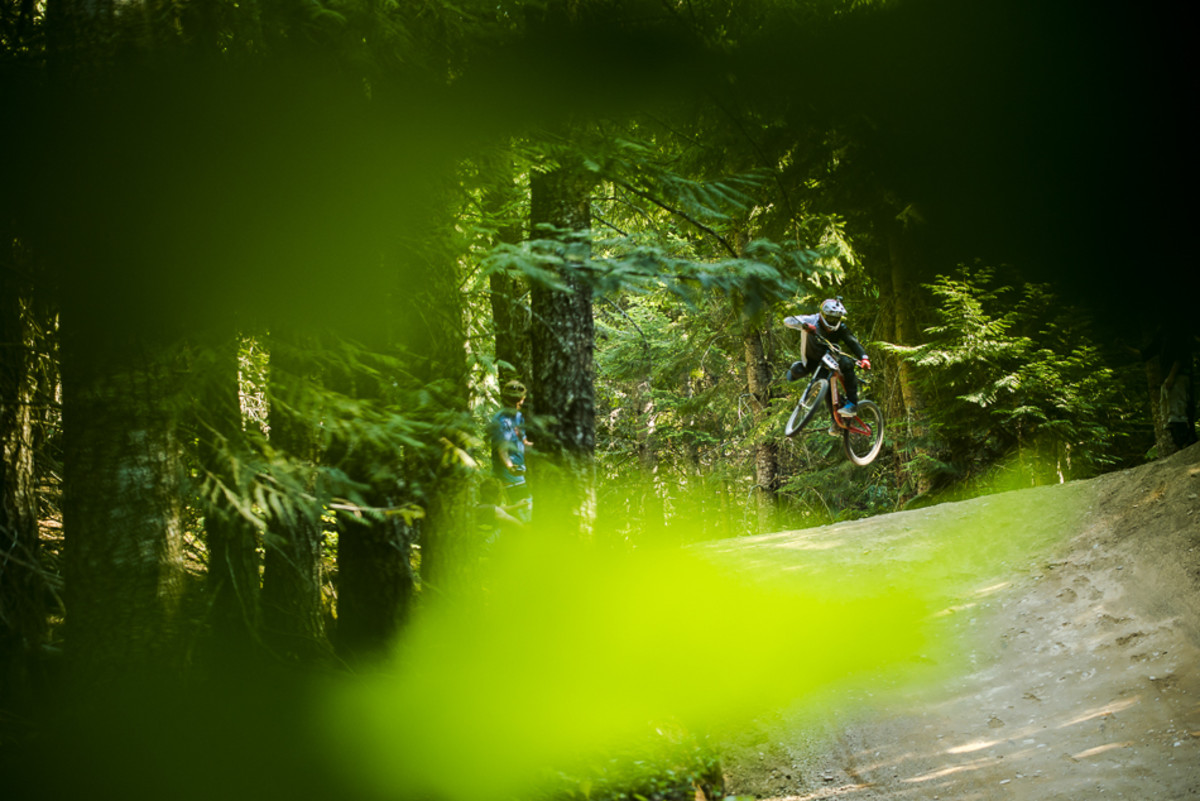 Style is not solely the domain of sponsored pros, as evidenced by this nameless 'amateur.' When riding talks, people listen.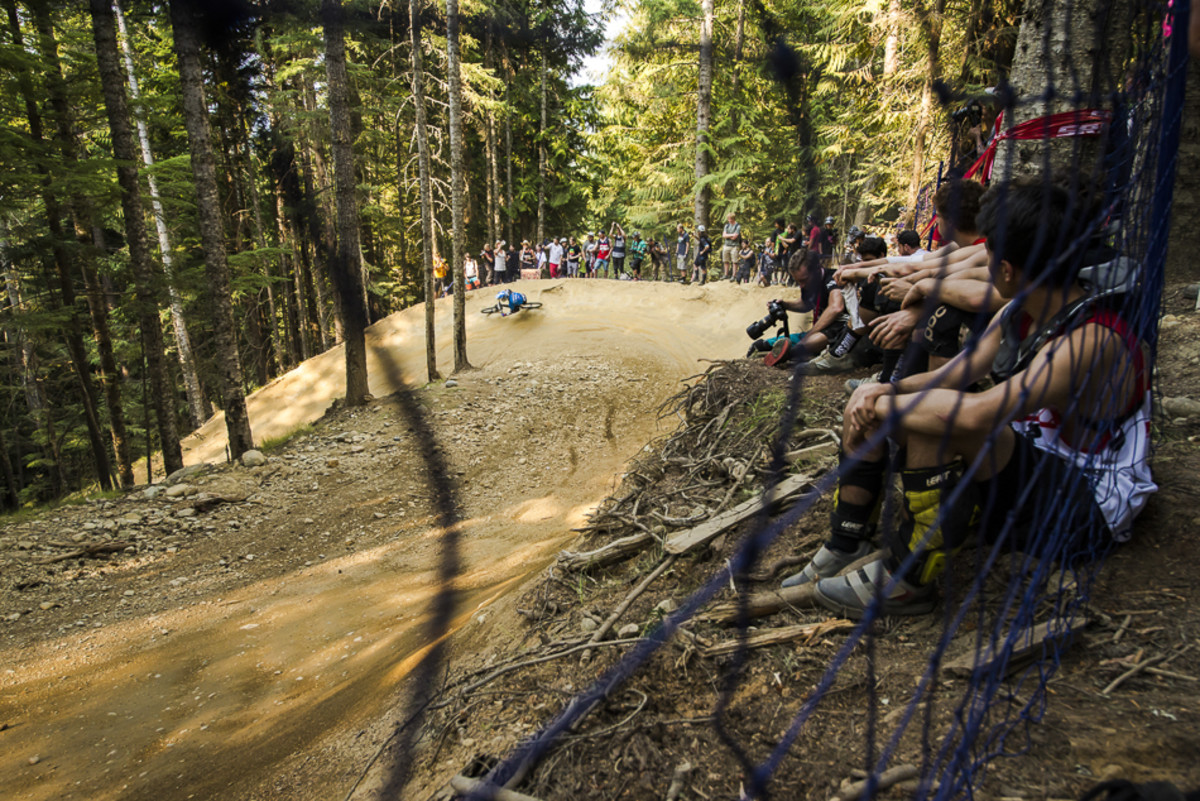 There's always a rowdy peanut gallery for the Crankworx Air DH.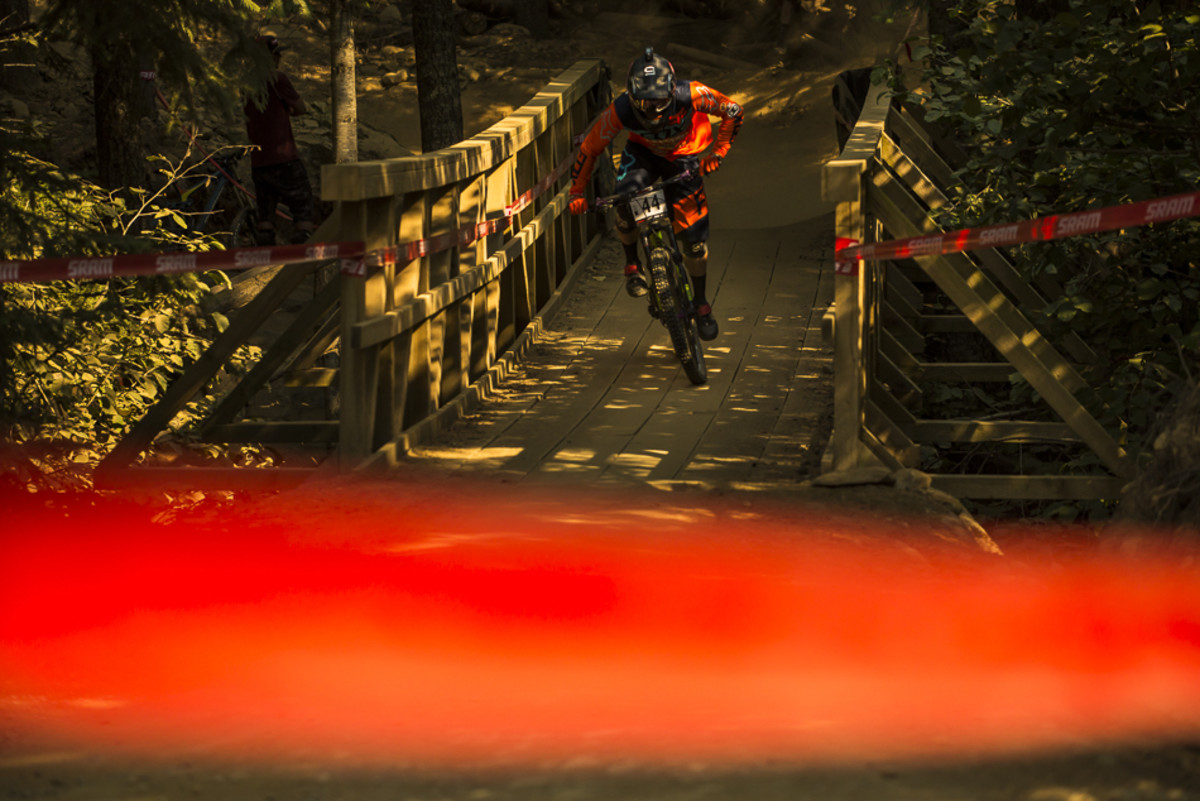 Once you cross the bridge on A-Line, you know you've got clearance for landing.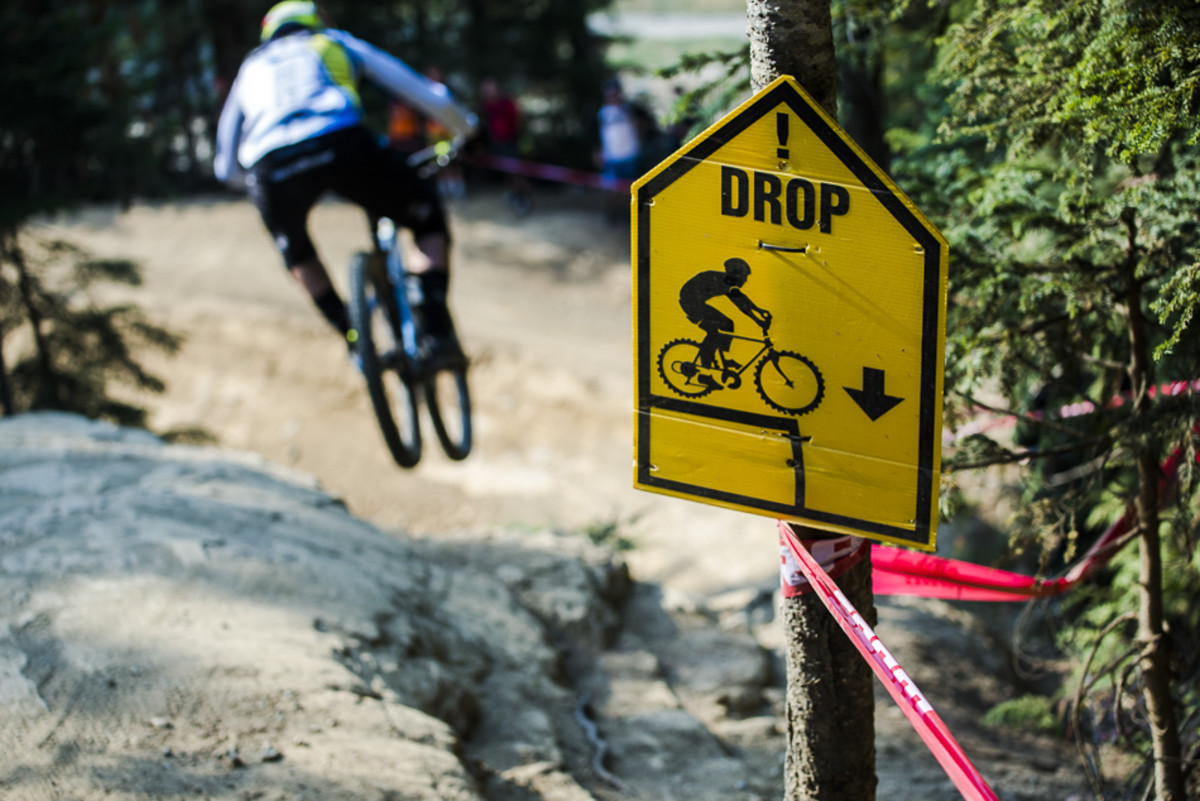 The A-Line rock drop is always a crowd pleaser.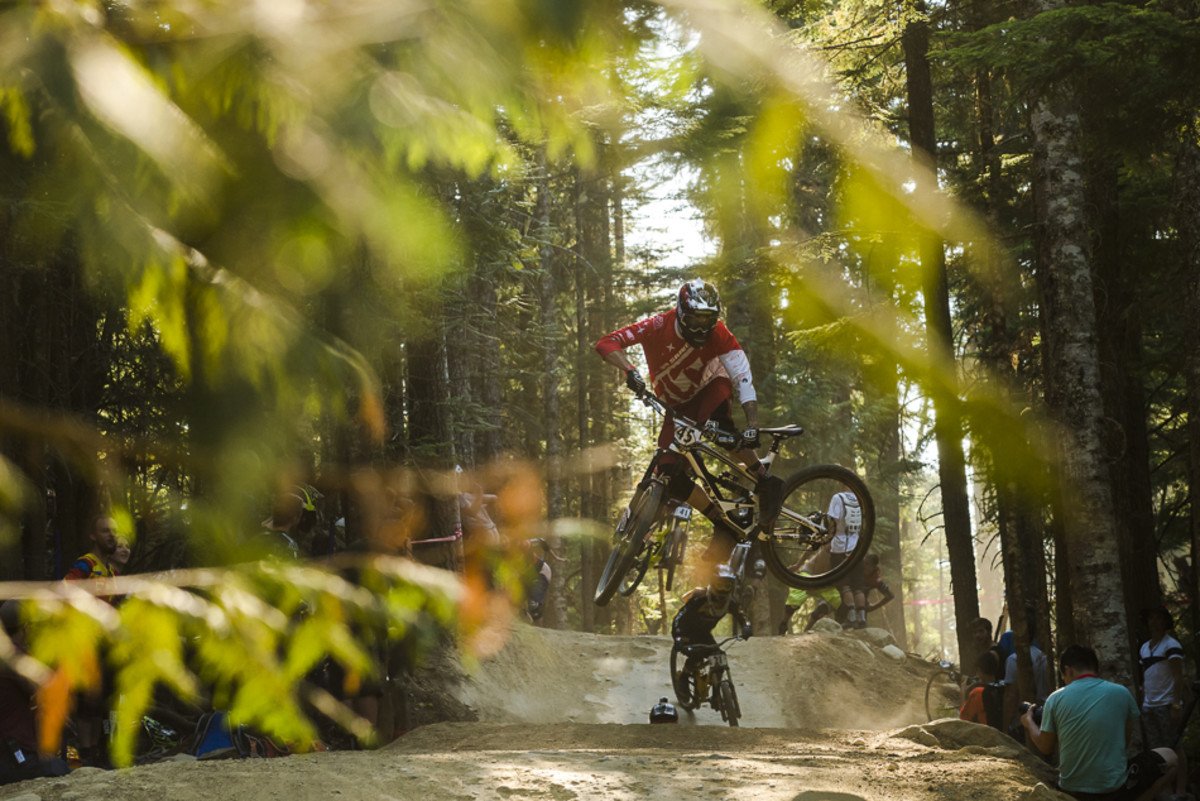 When it came time for Ryan 'R-Dog' Howard to drop, he decided to take the homie train to the bottom. And Cam Zink joined him for the ride.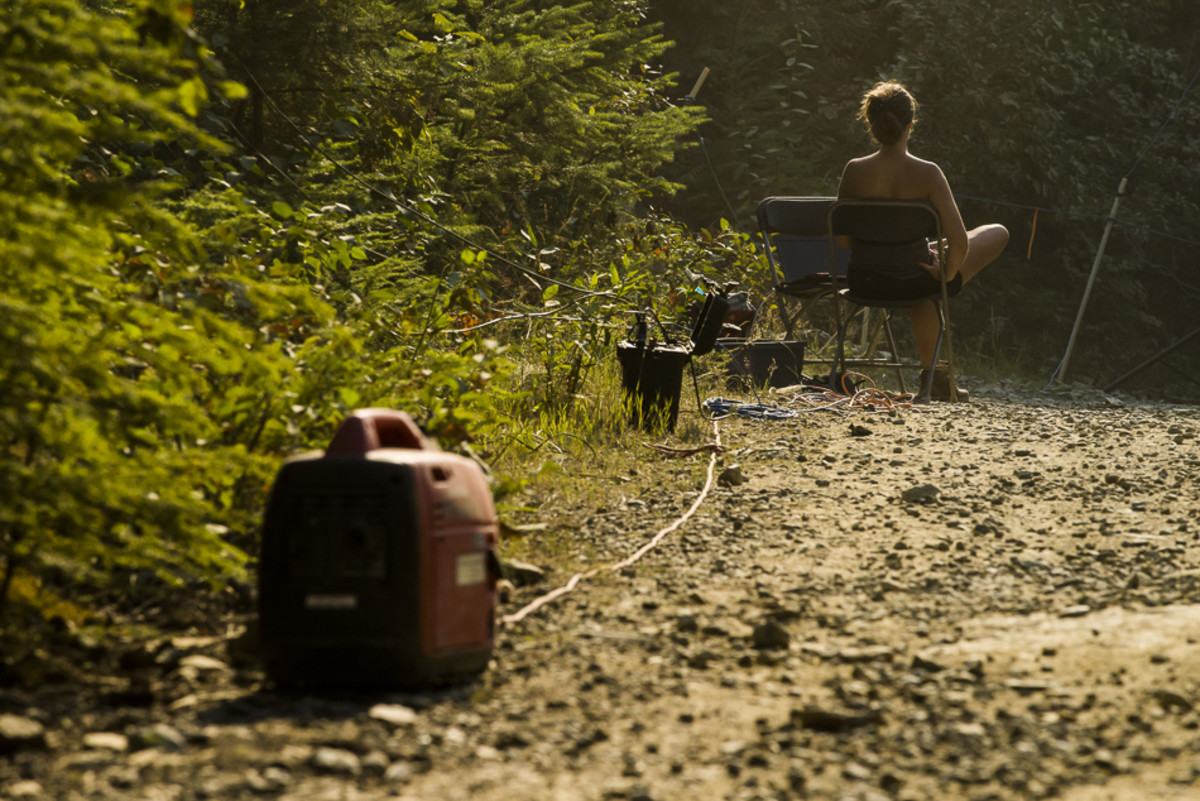 This lady told us she was enjoying her job this afternoon….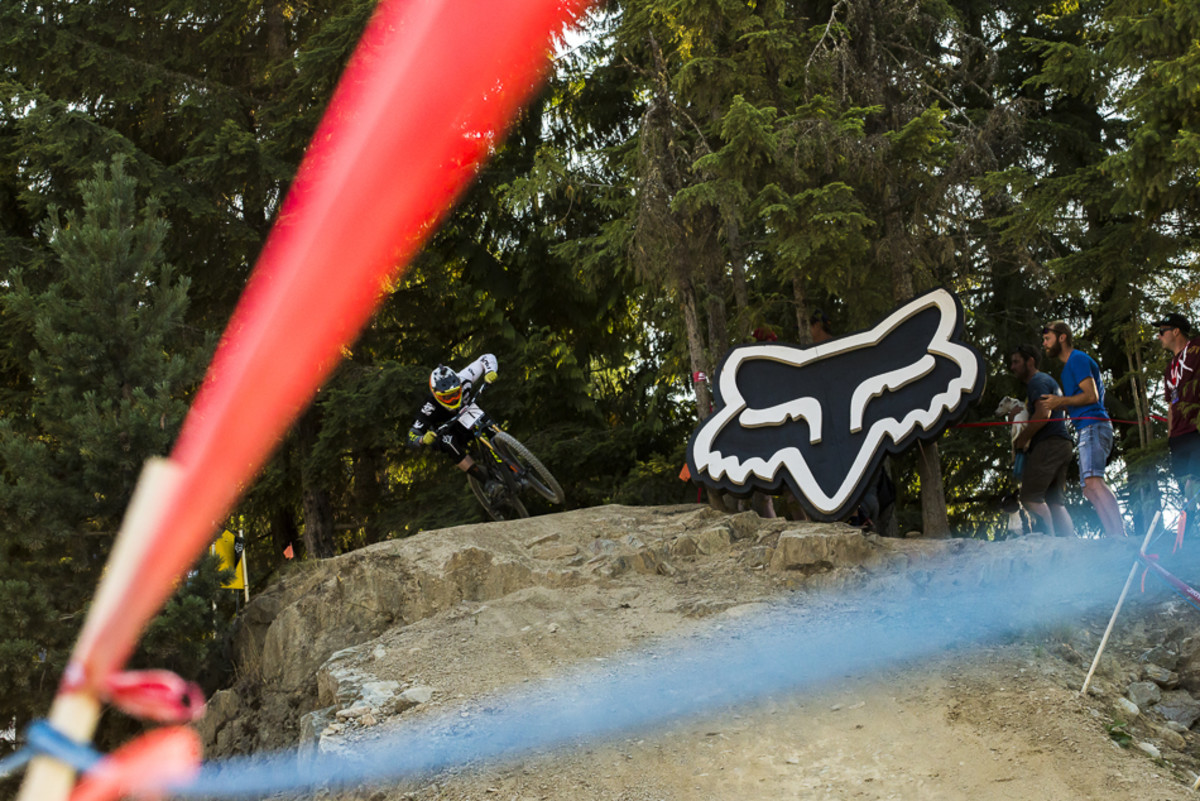 This was no 'Stoppie Sunday' for Bernard Kerr, whose speed scrubs sum up his DH prowess.

After a one-year hiatus due to injury, Stevie Smith reclaimed his crown as the Crankworx Whistler Air DH champion. He said his new DH bike helped him plow through the chunder in all of A-Line's blown-out corners.